Skip to main content
Our new Pay Monthly Early Bird plan gives you more freedom than ever to switch your device to a shiny new one 12 months before your plan ends. It's simple, if you choose a 24-month Early Bird plan, you'll be able swap after you've paid your 12th bill. On a 36-month Early Bird plan, you'll be able to swap after your 24th bill.

Want a piece of the action?
If you don't have a mobile plan with us already, simply choose one of our Early Bird plans with a Freestyle agreement, found on either the iPhone 12 range or Samsung Galaxy S21 range. If you've already got a different plan with us, make sure you pick one of the eligible phones on an Early Bird plan once your contract's up.

Which phones are included?
Find more eligible phones here

How does it work?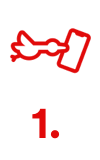 Choose one of our mobiles on our Early Bird plan.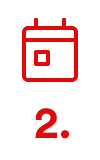 We'll get in touch 12 months before the end of your contract, or you can call us on 0800 064 3819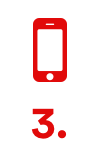 We'll help you pick your brand-new phone and Pay Monthly Early Bird plan.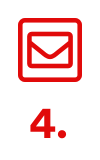 We'll send you your new phone along with a pre-paid envelope so you can return your old one to us.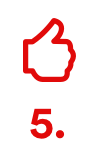 As long as your phone's in good working condition, we'll complete your swap and recycle or reuse your old phone responsibly. Simple!

T&C's
1. When you sign up to a Freestyle plan you will have the option to take one of our 'Early Bird' Airtime plans, which will enable you to upgrade your handset from month 12 (if you have a 24 month freestyle agreement) or month 24 (if you have a 36 month freestyle agreement).
2. The Early Bird upgrade option is compatible with eligible handset freestyle agreements.
3. When you exercise your upgrade option, you will need to return your existing handset to us, and it must be in good working condition. If your handset is not in good working condition, you may still be able to upgrade your handset but an additional fee may apply depending on the level of damage. A list of faults and subsequent deductions is available at https://www.virginmedia.com/shop/mobile/early-bird
4. In order to exercise your upgrade option, you must remain on an eligible Early Bird Airtime plan. If you cancel your Airtime plan, or switch to an ineligible tariff you will no longer be able to exercise your upgrade option.
5. If you are eligible, you are free to exercise your upgrade option from your Early Bird Upgrade Date; which will be the date you make your 12th freestyle payment (if you have a 24 month handset agreement) or the date you make your 24th freestyle payment (if you have a 36 month agreement). You are free to exercise your Early Bird upgrade option at any point after these dates.
6. Once your Early Bird upgrade option has been accepted, you will receive a jiffy bag within 2-3 days. You then have 14 days to return your old phone. For higher value items, we would strongly recommend using Royal Mail's Special Delivery service.
7. If we do not receive your handset, your account falls into arrears, you do not order or cancel your new freestyle plan, your equipment is blacklisted or the equipment does not match the IMEI registered on your account, we will not process your Early Bird upgrade option.
8. Once we have received your handset, its condition will be checked in accordance with the criteria set out here [insert link]. If your handset does not match the condition you described, deductions may be made before the Early Bird upgrade option can be completed. We will contact you to let you know that deductions will need to be made if this is the case before the upgrade is completed and discuss your options with you.
9. You do not have to renew your Airtime agreement when you exercise your Early Bird upgrade option however if you move away from an Early Bird tariff you will not be able to exercise an Early Bird upgrade option.
The legal stuff
Freestyle Contracts: Based on either a 24 or 36 month interest free Consumer Credit Agreement provided by Virgin Media Mobile Finance Limited and a 30 day rolling Pay Monthly Airtime Contract with Virgin Mobile Telecoms Limited. Credit check & payment by Direct Debit required. You must pay off your loan in full in order to upgrade your handset. 0% APR Representative. Prices shown require eBilling. For paper bills add £1.50 per month.
Virgin Media Limited is an appointed representative of Virgin Media Mobile Finance Limited, which is authorised and regulated by the Financial Conduct Authority (Financial Services Register number: 626215)
*The charge for your airtime plan will increase with your July bill each year. Any increase will be in line with the retail Price Index (RPI) rate of inflation announced in the April before and we'll always give you 30 days' notice of the exact increase each year.
5G: 5G compatible device, Freestyle or SIM Only plan and coverage required.
Download times are based on average 5G download speeds Q3 2019 (at 140Mbps).
For more details see virginmedia.com/shop/broadband/speeds.html
Host a group video call in HD: HD compatible device required
4G Calling: All 4G Calling usage will deplete from Pay Monthly plan allowance. Any 4G Calling usage beyond inclusive allowance will be charged at the standard rates of the Pay Monthly plan. Access to 4G Calling service requires a 5G Pay Monthly plan and a compatible device. Virgin Media can't guarantee that devices not supplied directly by Virgin Media will be compatible with 4G Calling. UK only.*No bank or credit card details are needed up front for the trial.
**Virgin Media Internet Security: New Virgin Media Internet customers only. Registration required. One subscription per Virgin Media customer. Not available on BlackBerry. See onlineshop.f-secure.com for full details. Unlimited devices, after the first 15 devices will need to be registered via f-secure. £3 per month or annual subscription for £30. For full terms and conditions see f-secure.com/en/legal/terms

Terms & conditions - Third party offers
Free Apple TV+
£4.99/month after free trial. One subscription per Family Sharing group. Offer valid for three months after eligible device activation, from 1 November 2019. Plan automatically renews until cancelled. Restrictions and other terms apply.

Free Note Pack
Promoter: Samsung Electronics (UK) Limited. UK, Isle of Man, Channel Islands or ROI residents (18+ only) and registered companies. Samsung Galaxy Z Fold 3 must be purchased between 11/08/2021 – 31/12/2021 from participating retailers. Participants who purchase from Samsung Shop Online can claim their Reward at the same time as the purchase. For purchases made from other participating retailers, claims must be made by visiting https:// samsungpromotions.claims/starterkit before midnight on 30/01/2022. Maximum 1 claim per purchase and 250 claims per Company participant. See https:// samsungpromotions.claims/starterkit for full T&Cs.