Skip to main content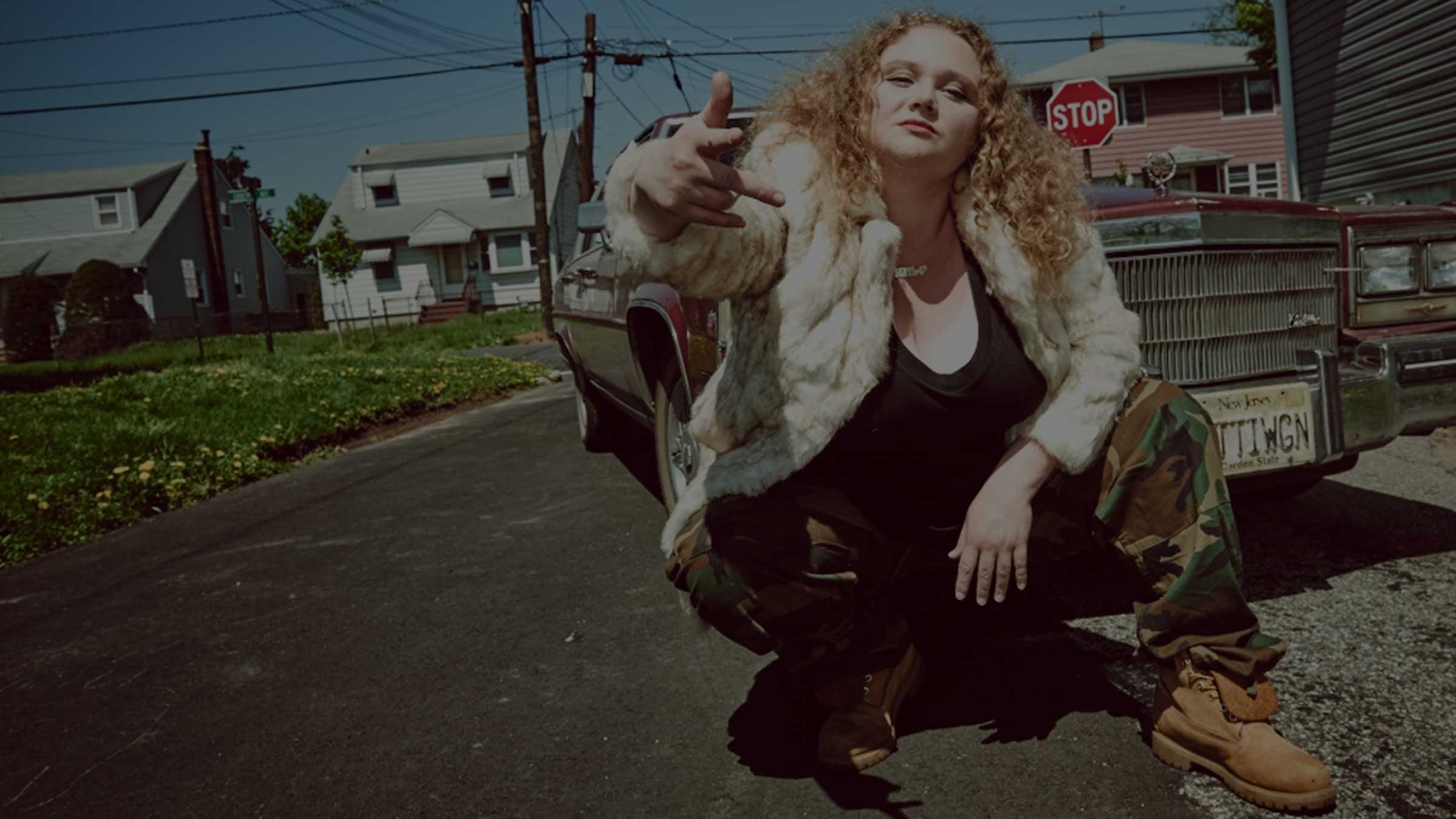 With Patti Cake$ – the story of an aspiring female rapper – landing on Virgin Movies, film journalist Marion Koob shines a light on how perceptions of body image have shifted in film and TV
Rent Patti Cake$ on Virgin Movies now. Cert 15. Also available in HD
No joke: the entertainment industry doesn't have a good rep when it comes to all things body image. Stars have been pressured and prodded and pushed to diet; their appearances fussed over by magazines and studio heads alike. Ever since we figured out how to put moving images together to tell a story, actors' bodies have been the subject of popular debate.
It's not all doom and gloom, though. Some things are changing for the better – it's just not happening quite as swiftly as it could. But for starters, actors really are speaking out. Many of us have heard Meryl Streep's anecdote of being rejected in an audition in her twenties for being too "ugly". Carrie Fisher was asked to lose weight before starring in Star Wars: The Force Awakens. And the ongoing harassment scandals have given rise to new testimonies about what the atmosphere can be like behind the camera. It's a much-needed clear glimpse into one seriously murky world.
Movie and TV plotlines are starting to address the body image issue, too. Sure, it's a bit ironic: an industry that contributes to our society's unhealthy mindset about bodies is simultaneously turning on its heels. Films and shows are denouncing the harm done by this fixation. But we're not going to begrudge them that – not if it finally signals a welcome shift in the way bodies are portrayed.
The latest example is the delightful Patti Cake$, available to rent on Virgin Movies right now. The movie is about Patricia, a young woman from a poor neighbourhood in New Jersey, who dreams of becoming a rapper. She is overweight, and this counts as one of the many discriminations against her. The film is an uplifting and bright tour-de-force, (with some dead cool music to boot), and it pushes us to reconsider the stereotypes we bear.
Newcomer Danielle Macdonald, the lead actress, has confessed to facing parallel challenges to that of her character: "As a bigger girl, where was I meant to find something that would fit?" she confessed to The New York Times. She didn't let it stop her, telling herself: "This situation is what it is. Find a way to work around it."
Netflix's recent feature film To The Bone approaches the issue from a different angle. It traces the harrowing story of Ellen (Love Rosie's Lily Collins) who, suffering from anorexia, makes her journey to recovery with the help of her doctor (Keanu Reeves) and a new group of friends. BBC Three followed with Overshadowed, a series of ten episodes in vlogging format about a teenager with anorexia. And the award-winning US series This Is Us introduced Kate (American Horror Story's Chrissy Metz, pictured below), a character whose discomfort with her weight intertwines with struggles in other aspects of her life.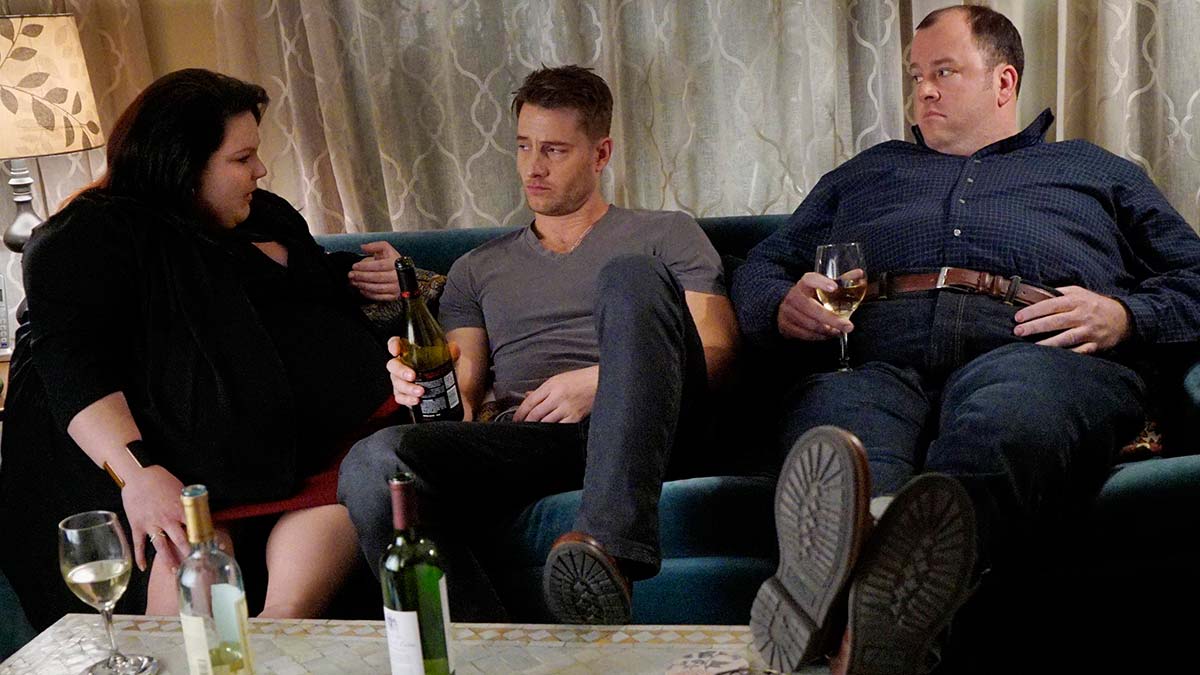 There are positive signs in other places, too. Moana was celebrated as the "most normal-looking Disney Princess ever." Orange Is The New Black remains one of the most popular shows around, with a sixth and seventh season to come – and a cast that is likely the most diverse and realistic-looking group of women on TV.
It's heartening to see these stories on the screen. It would be nice, though – and perhaps more significant –to see Hollywood move to a next stage of maturity. That is, to see characters with different body types appearing as just that – characters – as part of a bigger story that doesn't centre around their physicality. The recent US comedy Fun Mom Dinner, for instance, led the way with a lead overweight character (played by Bridget Everett) and not a single fat joke. Imagine that.
These are small signs of change, but we're hanging in there and hoping that soon, the men and women leading the entertainment we love will start looking a bit more like us.
Rent Patti Cake$ on Virgin Movies now. Cert 15. Also available in HD
HD: HD TV required to view HD channels. Number of inclusive HD channels depends on package.
Movies On Demand: Virgin Movies On Demand movies are pay by title. Once purchased, all chargeable On Demand content must be viewed within 48 hours.
Image credits: Patti Cakes © 2018 Twentieth Century Fox Home Entertainment LLC. All Rights Reserved.