Skip to main content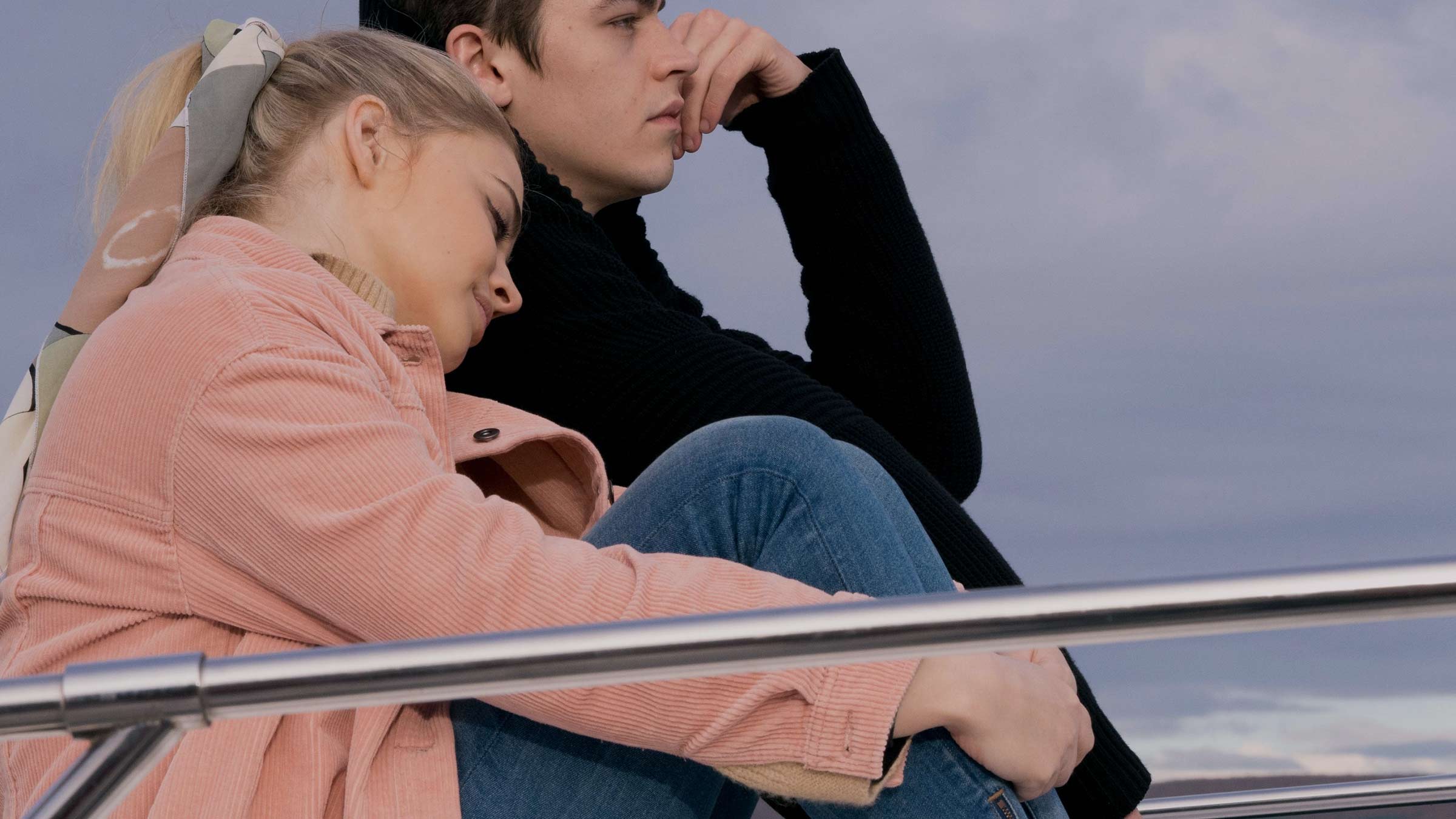 We round up the latest and greatest movies you can watch on Prime Video right now, including After We Fell, Sound Of Metal and I Care A Lot

By Laura Rutkowski, Senior Staff Writer
You might have initially subscribed to Amazon Prime because you wanted handy next-day delivery (or even same-day delivery), but in recent years, Prime Video has become a key motivator for signing up.
Amazon's Original and Exclusive movies are not only entertaining and absorbing, but they've been smashing it on the awards circuit. Step away from your virtual shopping basket and find out what all the fuss is about with our list of the best films to watch now on the platform. For more details on how to access Prime Video on Virgin TV, scroll to the end of the page.

1. After We Collided
Find it in Apps & Games > Prime Video
The After series, based on Anna Todd's Harry Styles-inspired fan fiction, became a sensation when the first film, After, was released in 2019. Fans of the novels, called "Afternators," even played a large role in pushing for it to be made. With all that fandom behind it, Todd's After series now comprises five books!
After We Collided is the second movie adaptation, continuing to follow the tumultuous relationship between bad boy Hardin Scott (Hero Fiennes Tiffin, Harry Potter And The Half-Blood Prince) and Tessa Young (Josephine Langford, Moxie). They are dealing with the fallout of their break-up in After. When Tessa lands her dream internship at Vance Publishing, her handsome co-worker Trevor (Dylan Sprouse, The Suite Life Of Zach & Cody) might just be the guy to take her mind off of Hardin…
2. After We Fell
Find it in Apps & Games > Prime Video from Friday 22 October
The third film in the series pushes Hardin and Tessa's relationship to the limit. It picks up from the cliffhanger ending of After We Collided, which we won't spoil here, but we can say that Hardin and Tessa have a big decision to make. Temper tantrums, moodiness and raunchy scenes abound (as has come to be expected). A few of the characters are played by different actors due to filming restrictions, including True Blood's Stephen Moyer taking over as Charlie Weber. Cue no one complaining! The fourth movie in the series, After Ever Happy, is expected to be released in 2022.

3. Cinderella
Find it in Apps & Games > Prime Video
This live action version of the classic tale puts Camila Cabello centre stage as poor Cinders in her acting debut. Billy Porter as her fairy godparent, Fab G, is, frankly, inspired. Idina Menzel, Minnie Driver and Pierce Brosnan round out the cast, while James Acaster, James Corden and Romesh Ranganathan expertly twitch their whiskers as the loveable mice turned footmen. Nicholas Galitzine (High Strung) gets regal as Prince Robert in this dreamy fairy tale adaptation.
4. Everybody's Talking About Jamie
Find it in Apps & Games > Prime Video
Based on the true story and the hit musical, Everybody's Talking About Jamie is the film adaptation everyone is talking about! Jamie New (Max Harwood), a 16-year-old from Sheffield, wants nothing more than to be a drag queen. As he embarks on a journey to be unapologetically himself, he comes up against people who try to dim his light – but our Jamie was born to SHINE! Layton Williams, who played Jamie in the stage show, and drag queen Bianca Del Rio, who also starred in the musical, both feature, alongside Sarah Lancashire, Richard E Grant and Sharon Horgan.
5. The Tomorrow War
Find it in Apps & Games > Prime Video
Time travellers from 2051 arrive to alert everyone on Earth that, 30 years into the future, humans are locked in a war against a formidable alien species, with no hope of victory. They enlist people to travel to the future in an effort to turn the tide, among them ex-military man Dan Forester (Chris Pratt, Guardians Of The Galaxy).
6. Jolt
Find it in Apps & Games > Prime Video
Kick-butt Kate Beckinsale plays Lindy, a woman with some serious anger issues, which she tempers through an electrode-lined vest. She activates it whenever she wants to calm down, but the vest is coming off when her former lover is murdered and she has to resort to some different shock tactics. Bobby Cannavale, Laverne Cox, Susan Sarandon and Stanley Tucci also star in this electrifying film.
7. Bliss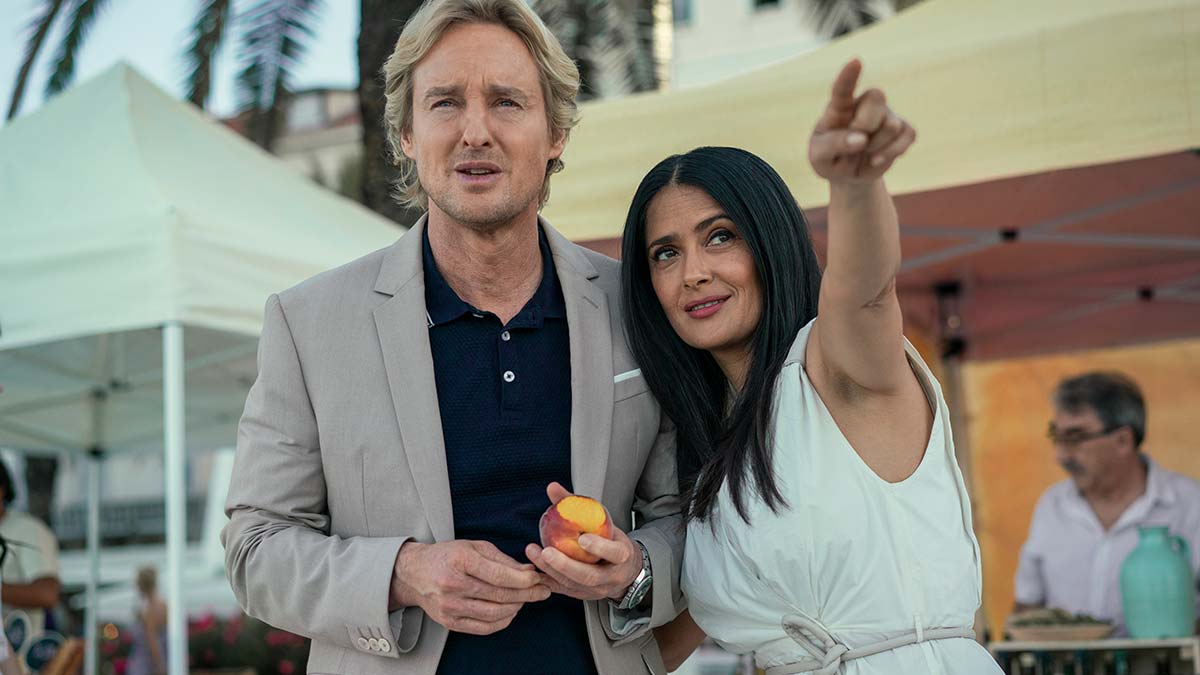 Find it in Apps & Games > Prime Video
With a plot similar to Inception and Upload, Bliss dabbles in an alternate reality where it's unclear what is real. Recently divorced, recently fired Greg (Owen Wilson, Wedding Crashers) meets Isabel (Salma Hayek, Frida), a woman living on the streets who believes the world around them is a computer simulation.

8. The Map Of Tiny Perfect Things
Find it in Apps & Games > Prime Video
A love story by way of Russian Doll, The Map Of Tiny Perfect Things follows teenagers Mark (Kyle Allen, The Path) and Margaret (Kathryn Newton, Big Little Lies), who are stuck in a time loop. They live each day as if it's their last, except it isn't – they keep reliving the same day over and over again, discovering all the tiny things that make it perfect. Why would they ever want to leave?

9. Borat Subsequent Moviefilm
Find it in Apps & Games > Prime Video
Fourteen years after the release of Borat, we were gifted Borat 2, or Borat Subsequent Moviefilm: Delivery Of Prodigious Bribe To American Regime For Make Benefit Once Glorious Nation Of Kazakhstan, as it's officially called. In the mockumentary, Sacha Baron Cohen reprises his role as Borat Sagdiyev, a Kazakhstani news reporter who returns to the US, commenting on the culture, political elections and Covid-19 as he goes. As far as shocking moments go (and there are many), the lime green mankini is out, but a – ahem – strategically placed mask is in. Rudy Giuliani and Mike Pence appear as themselves.
10. One Night In Miami…
Find it in Apps & Games > Prime Video
Malcom X (Kingsley Ben-Adir), Muhammad Ali (Eli Goree), Jim Brown (Aldis Hodge) and Sam Cooke (Leslie Odom Jr), pioneers of the civil rights movement, meet up for one night – and only night only – to discuss their beliefs, successes and responsibilities as powerful figures in the public eye. While this is a fictional account, it's a wonderfully imagined, hugely inspiring one.

11. Uncle Frank
Find it in Apps & Games > Prime Video
This film is loosely based on director and writer Alan Ball's experience growing up in the American South in the 1970s. In 1973, teenager Beth Bledsoe (Sophia Lillis, It: Chapter Two) leaves her southern hometown to study at New York University, where her uncle Frank (Paul Bettany, Avengers: Infinity War) is a literature professor. She soon learns that Frank is gay and living with his long-time partner Walid "Wally" Nadeem (Peter Macdissi, Ball's real-life partner). When Frank's father, Beth's grandfather, dies suddenly, they return home, despite Frank's reluctance.
12. Sound Of Metal
Find it in Apps & Games > Prime Video
The Oscar-winning film stars Riz Ahmed as Ruben Stone, a recovering drug addict and heavy metal drummer who starts to lose his hearing. When his girlfriend Lou (Olivia Cooke, Vanity Fair), the lead singer of their band, finds out, she wants to stop performing, but Ruben is adamant they continue. Cochlear implants could be the answer, but they're very expensive. Ruben joins a shelter for deaf recovering addicts, run by recovering alcoholic Joe (played by Paul Raci, who is a child of deaf parents), who lost his hearing in Vietnam. This is touching and poignant, with a powerhouse lead performance from Ahmed.


13. Black Box
Find it in Apps & Games > Prime Video
Horror master Jason Blum's Blumhouse Television partnered with Amazon Studios to produces eight films that are perfect for the spooky season. The first four in the "Welcome to the Blumhouse" horror anthology are Black Box, The Lie, Evil Eye and Nocturne.
Black Box has a chilling resemblance to the tech in the Black Mirror episode "Playtest" from series 3, as well as the film Eternal Sunshine Of The Spotless Mind. When Nolan (Mamoudou Athie, The Get Down) loses his wife and his memory in a car accident, he agrees to try a treatment involving a headset called the "Black Box." It allows him to virtually explore his own mind, but it starts to play tricks on him.
14. The Lie
Find it in Apps & Games > Prime Video
The Lie is a remake of the 2015 German film Wir Monster (We Monsters). When Kayla (Joey King, The Act) admits to a horrific crime, her parents (Mireille Enos and Peter Sarsgaard), although separated, come together to protect her – and one big lie turns into lies plural.

15. Evil Eye
Find it in Apps & Games > Prime Video
Priyanka Chopra Jonas serves as executive producer alongside Blum on this film based on the Audible Original by Madhuri Shekar. It's grounded in Indian mythology and features Indian-American actors to tell the story of Pallavi (Sunita Mani, GLOW), who connects with Sandeep (Omar Maskati, Unbelievable) in the US. When she tells her mother (Sarita Choudhury, Mississippi Masala) in Delhi, India what should be good news, Usha isn't happy. She believes Sandeep is a reincarnation of a man from her past and now wants to protect her daughter at all costs.
16. Nocturne
Find it in Apps & Games > Prime Video
Zu Quirke writes and directs in her directorial debut. If you liked The Perfection, you'll also enjoy this musically inclined thriller. Twin sisters Vivian (Madison Iseman) and Juliet (Sydney Sweeney) attend an elite arts academy as music students, but Vivian is the star of the show. When Juliet finds a notebook that belonged to a classmate who recently died, she begins to steal the limelight, but at what cost?
17. How To Build A Girl
Find it in Apps & Games > Prime Video
Caitlin Moran penned the screenplay for this film, based on her semi-autobiographical novel. In 1990s Wolverhampton, 16-year-old Johanna Morrigan (Beanie Feldstein) has big aspirations of becoming a music journalist. To escape the council estate she lives on and make money for her family, she applies for London music paper D&ME, where she makes quite the impression, to say the least.
18. Escape From Pretoria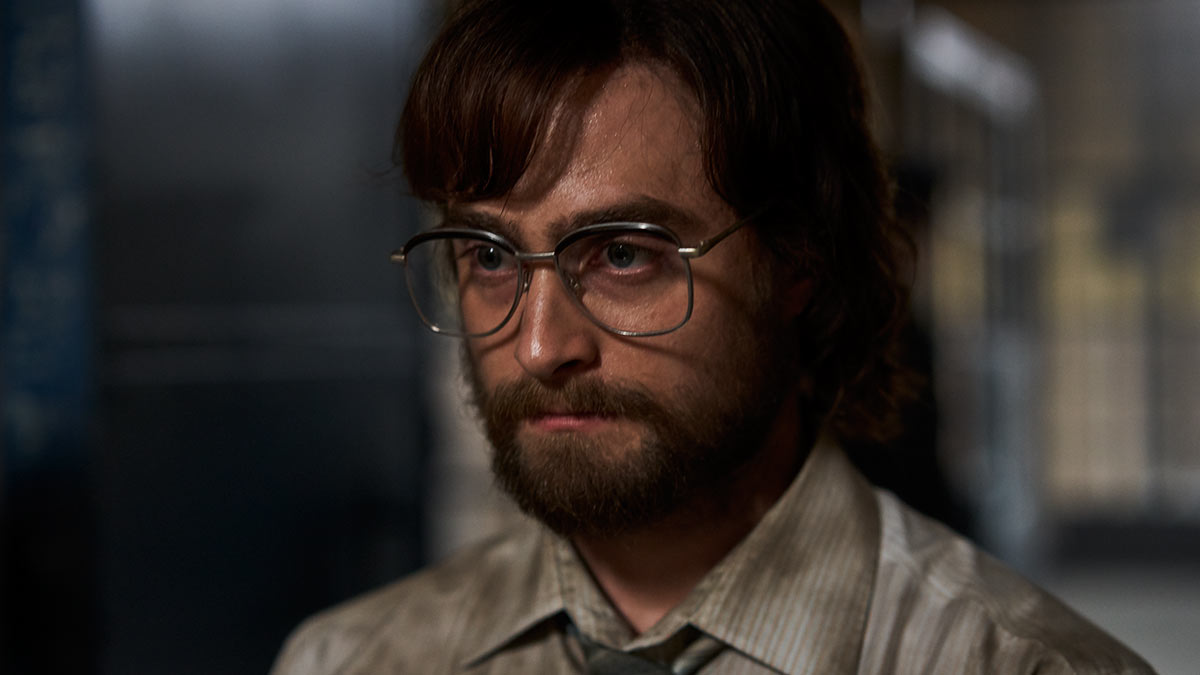 Find it in Apps & Games > Prime Video
Daniel Radcliffe and Daniel Webber (The Punisher) play Tim Jenkin and Stephen Lee, respectively – the real-life white South Africans who carried out anti-apartheid missions for Nelson Mandela's African National Congress. Based on Jenkin's book, Inside Out: Escape From Pretoria Prison, the film shows how they escaped South Africa's Pretoria Local Prison in 1979. How? You'll have to watch to find out.
19. Boss Level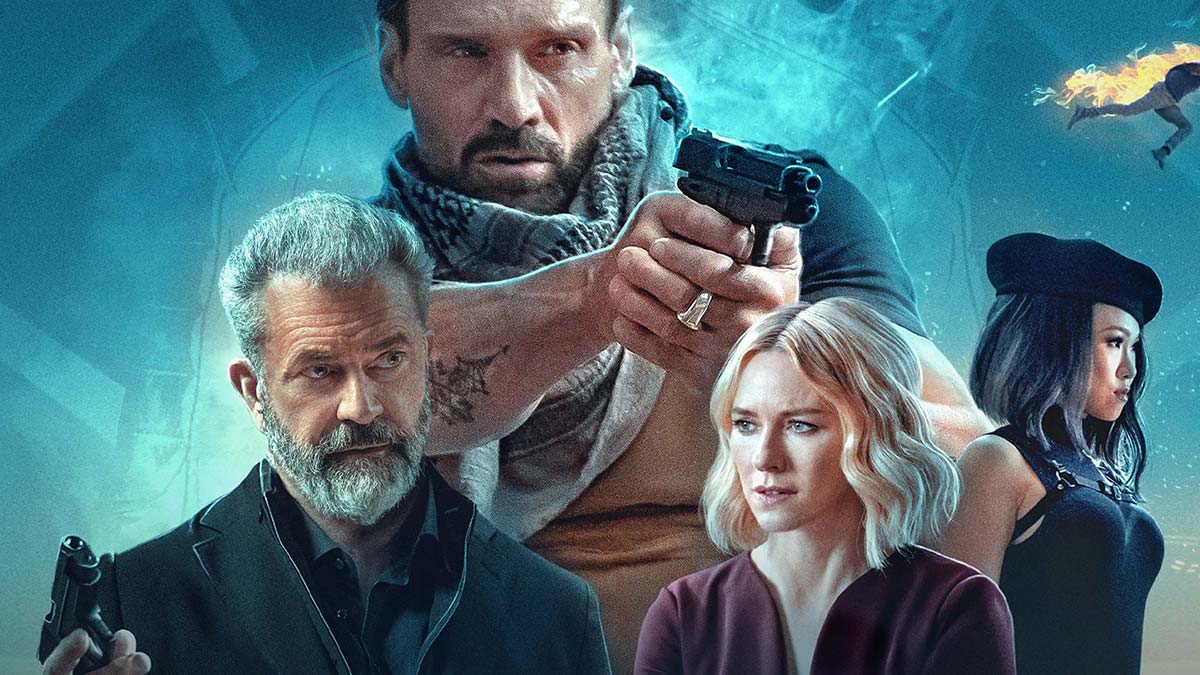 Find it in Apps & Games > Prime Video
Ever get freaked out by feelings of déjà vu? Then spare a thought for Frank Grillo (Black And Blue) in this sci-fi thriller that also features Mel Gibson and Michelle Yeoh. Grillo plays an ex-special forces soldier stuck in a time loop that repeats the day of his death again and again. Can he get himself out of his recurring nightmare?
20. The Green Knight
Find it in Apps & Games > Prime Video
Dev Patel embarks on an epic journey in this fantasy adventure that many are calling one of 2021's best films. Nephew to King Arthur, Sir Gawain (Patel) sets out to confront a supernatural being in order to prove his mettle. Alicia Vikander also stars.
21. Horizon Line
Find it in Apps & Games > Prime Video
Former couple Sara (Allison Williams, Get Out) and Jackson (Alexander Dreymon, The Last Kingdom) board a single-engine plane for a 99-minute flight to their friend's island wedding. When their pilot suffers a heart attack, they must weather the storm, in more ways than one.
22. I Care A Lot
Find it in Apps & Games > Prime Video
Marla Grayson (Rosamund Pike, Gone Girl) is "just someone who cares" as a court-appointed legal guardian for elderly people. She cares so much that she seizes all their assets in a scam she runs with her business partner and lover Fran (Eiza González, Baby Driver). When they target wealthy retiree Jennifer Peterson (Dianne Wiest, The Mule), who has ties to a gangster (Peter Dinklage), the tables are suddenly turned, with potentially dire consequences.

23. The Mad Women's Ball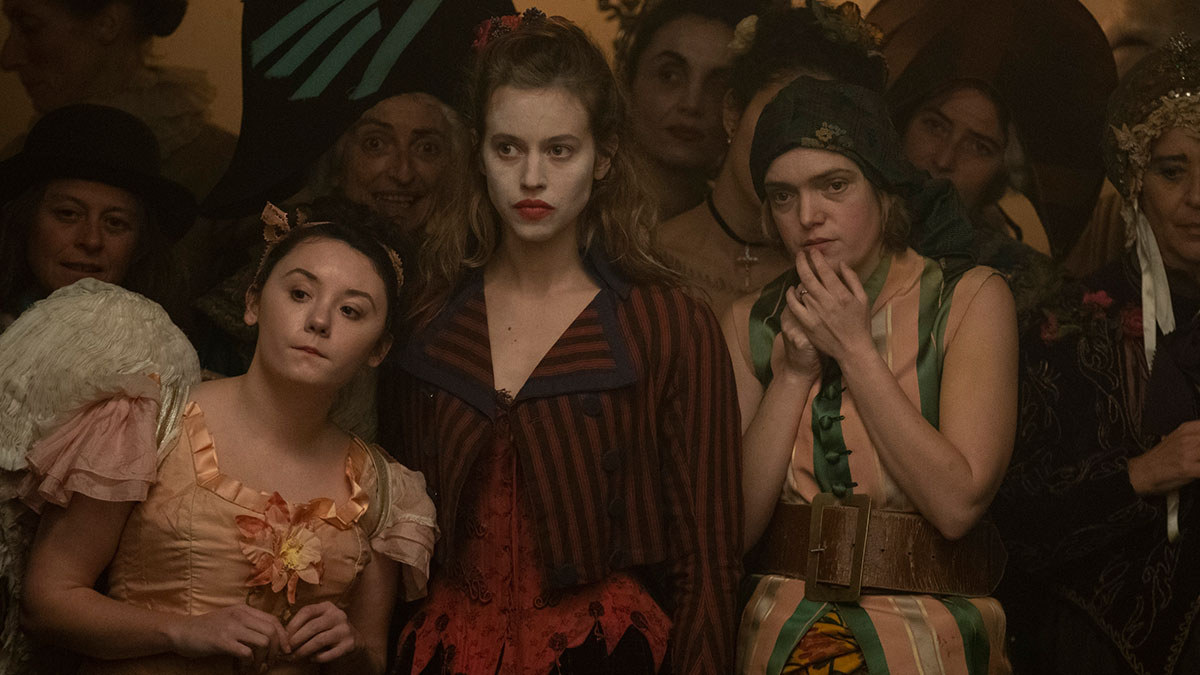 Find it in Apps & Games > Prime Video
In 1885 at the Salpêtrière asylum, women who are "hysterical" or considered mad are treated with hypnosis. In reality, they are just strong women, or survivors of abuse, tragically treated as lesser in an uncaring era. As a horrifying case in point, the bourgeoisie are invited to gawk at the "mad women" at the asylum's annual ball. Based on the novel Le Bal Des folles by Victoria Mas, The Mad Women's Ball might be a work of fiction, but it is based on events that really did happen in 19th-century Paris. However, there is hope… tune in to find out how this tale ends.
24. Birds Of Paradise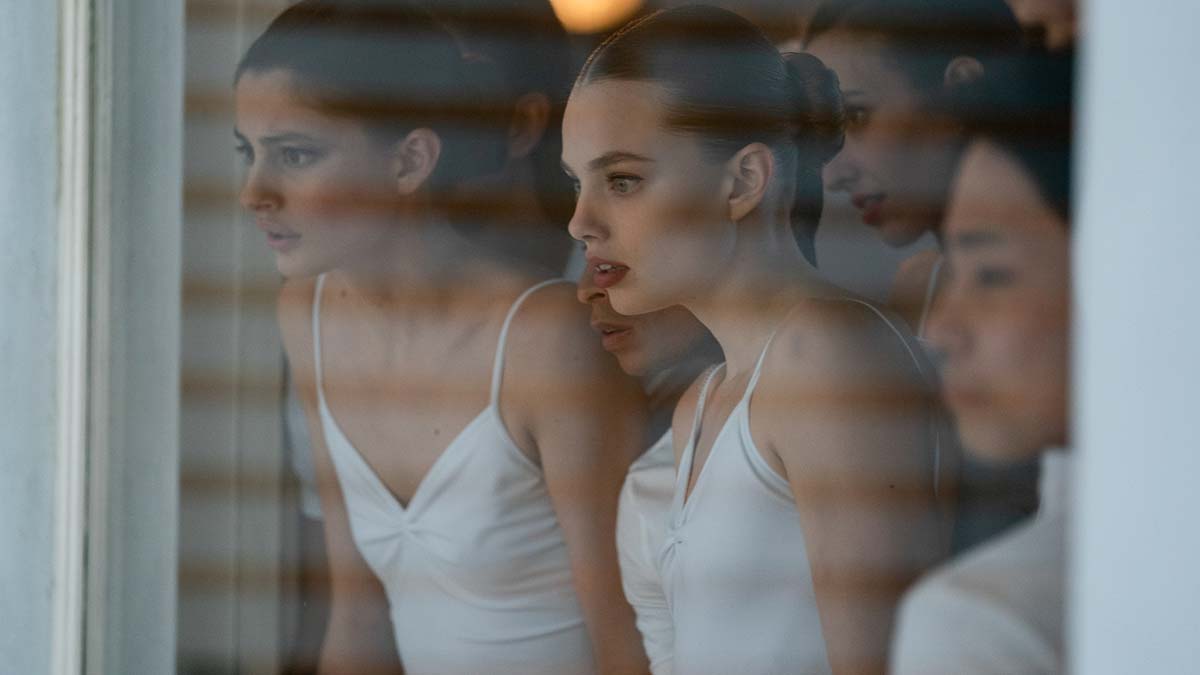 Find it in Apps & Games > Prime Video
You know what they say – the star that burns twice as bright burns half as long. Is that the case for two dancers at an elite Parisian ballet academy? The roles were written specifically for Kristine Froseth (Looking For Alaska) and Diana Silvers (Space Force), who play the friends that must compete against each other in a bid to be accepted into the Opéra national de Paris. Birds Of Paradise is based on AK Small's novel Bright Burning Stars.
How to watch Amazon Prime Video with Virgin TV
Prime Video is available to all Virgin TV customers with a V6 box, powered by TiVo®, and a subscription to the service. Simply sign up to Amazon Prime Video via their website, and you can log in on the box. And because Prime Video is fully integrated into TiVo®, you can search without even going into the app. Just select Search & Discover from the Home menu and type in the name of the show or movie you're after.