Skip to main content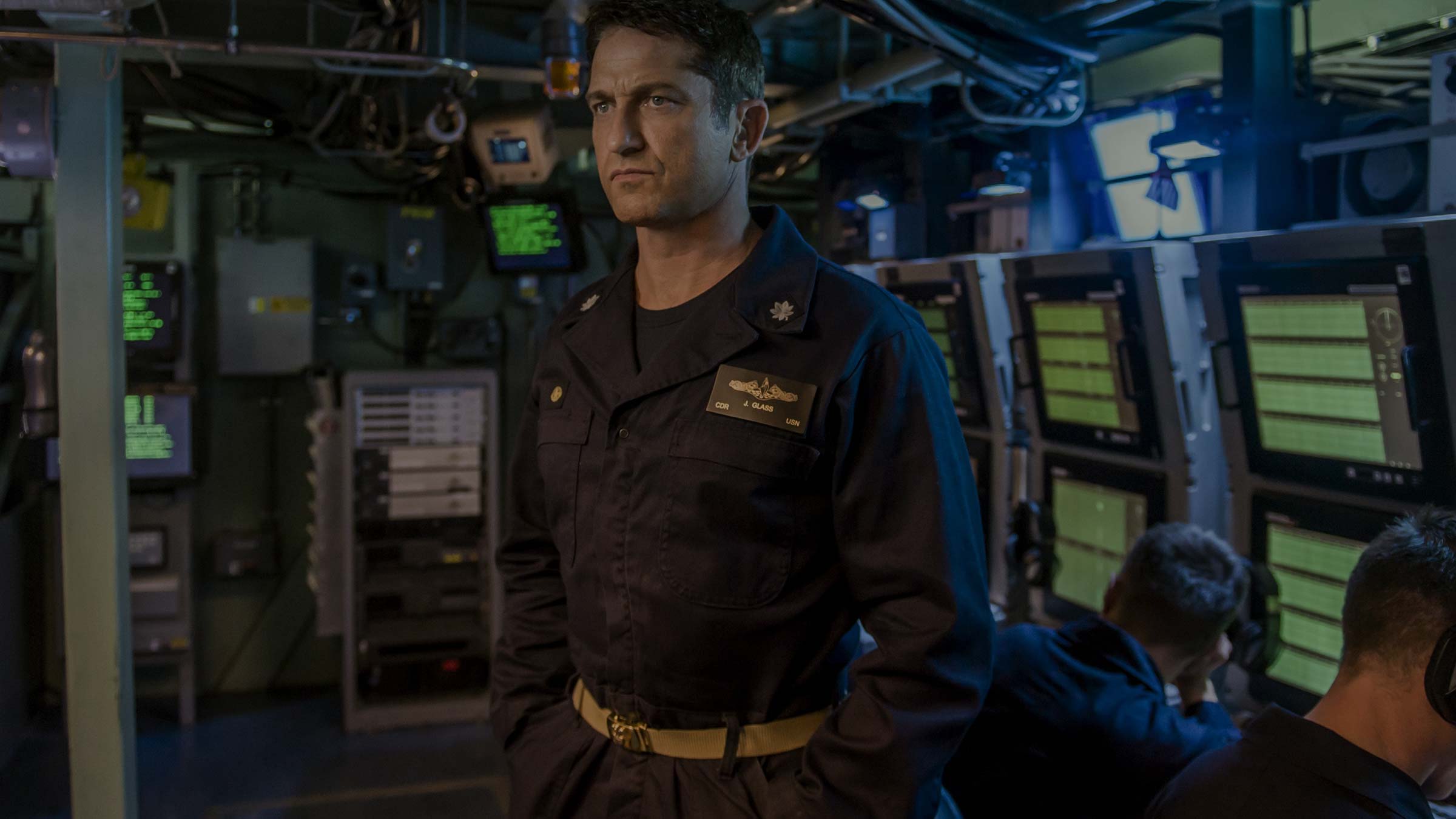 To celebrate his latest action-packed thriller, we take a look at a Gerard Butler survival guide to a plethora of entirely plausible disasters…
Hunter Killer, available to buy on the Virgin Media Store. Cert 15
Since bursting onto our screens back in the early noughties, Gerard Butler has become one of cinema's most beloved gravel-voiced leading men – seamlessly shifting from charming viewers socks off in romcoms to single-handedly protecting presidents in many an explosive action movie.
We love the Butler, so you can imagine our joy when we heard that the good ship Hunter Killer is now available to buy on the Virgin Media Store!

Starring alongside the legendary Gary Oldman, Butler (who also co-produces) plays a submarine captain tasked with rescuing the Russian President from a coup in a plot packed with intrigue and plenty of no-holds-barred nautical action.
As you might expect, it's a tense affair, and one that throws Oldman's Admiral Charles Donnegan and Butler's Captain Joe Glass right into the thick of an almighty doomsday scenario.
But before you set submerge on the sofa and take a dive into this deep-sea thrill ride, check out our list of Gerard Butler-inspired survival techniques that might just get you out of a tight spot should a ridiculously exaggerated disaster befall you.
In case of: Adverse weather conditions
Watch Geostorm, available to buy on the Virgin Media Store
We've all been there. Cloudless skies suddenly make way for pouring rain, leaving your umbrella-less self soaked to the skin. But as Butler demonstrated in 2017's Geostorm, all you need to do to keep yourself bone dry is hack into the weather itself! So be more Butler – set the weather to your preferred climate and bask in your god-like powers. (Results may vary.)

In case of: A sudden stamp drought
Watch P.S. I Love You, available to buy on the Virgin Media Store
You've important letters to send, but alas, there's a global stamp drought in effect, hindering your ability to maintain contact with your loved ones. If the thought of such an inconvenience gets you hot under the collar, then fear not. Take a leaf (or envelope) out of Gerard Butler's rather substantial stationary supply in P.S. I Love You, and pre-write years' worth of correspondence in one immense writing session!

In case of: Locking yourself out of the house
Watch 300, available to buy on the Virgin Media Store
It's been a long day at work, you've arrived at your front door only to find that your keys are missing! Aargh! You prod at it, jimmy the handle and give it a good glare, but still the door won't budge. And then, like a premonition, Gerard Butler's faultless kicking form from 300 enters your mind. You replicate his straight stance and stone-like core, and give the door an almighty kick, sending it soaring across the foyer in splinters. Boom. Who needs keys?
Not heard about the Virgin Media Store?
It's the place where you can buy the latest and greatest movies and TV Box Sets, yours to watch again and again, at home or on the go. Sign up now at virginmediastore.com, choose from hundreds of films and TV Box Sets and start watching instantly.
Enjoy your purchases on your Virgin TV Box (TiVo®/V6), online, or on your registered iOS and Android devices with the Virgin Media Store app.
Show me the latest releases on the Virgin Media Store.
Virgin Media Store: Separate terms and conditions apply to the Virgin Media Store service. DVD included for movie purchases only. Purchases must be made on the website or set top box. Virgin TV subscription and our latest Virgin TV V6 box required to buy and watch via set top box – Store is not available on other boxes. Compatible device & browser required. Max 5 registered devices. Max 2 devices can stream content simultaneously. Stream and download in UK only (or while temporarily in the EU).