Skip to main content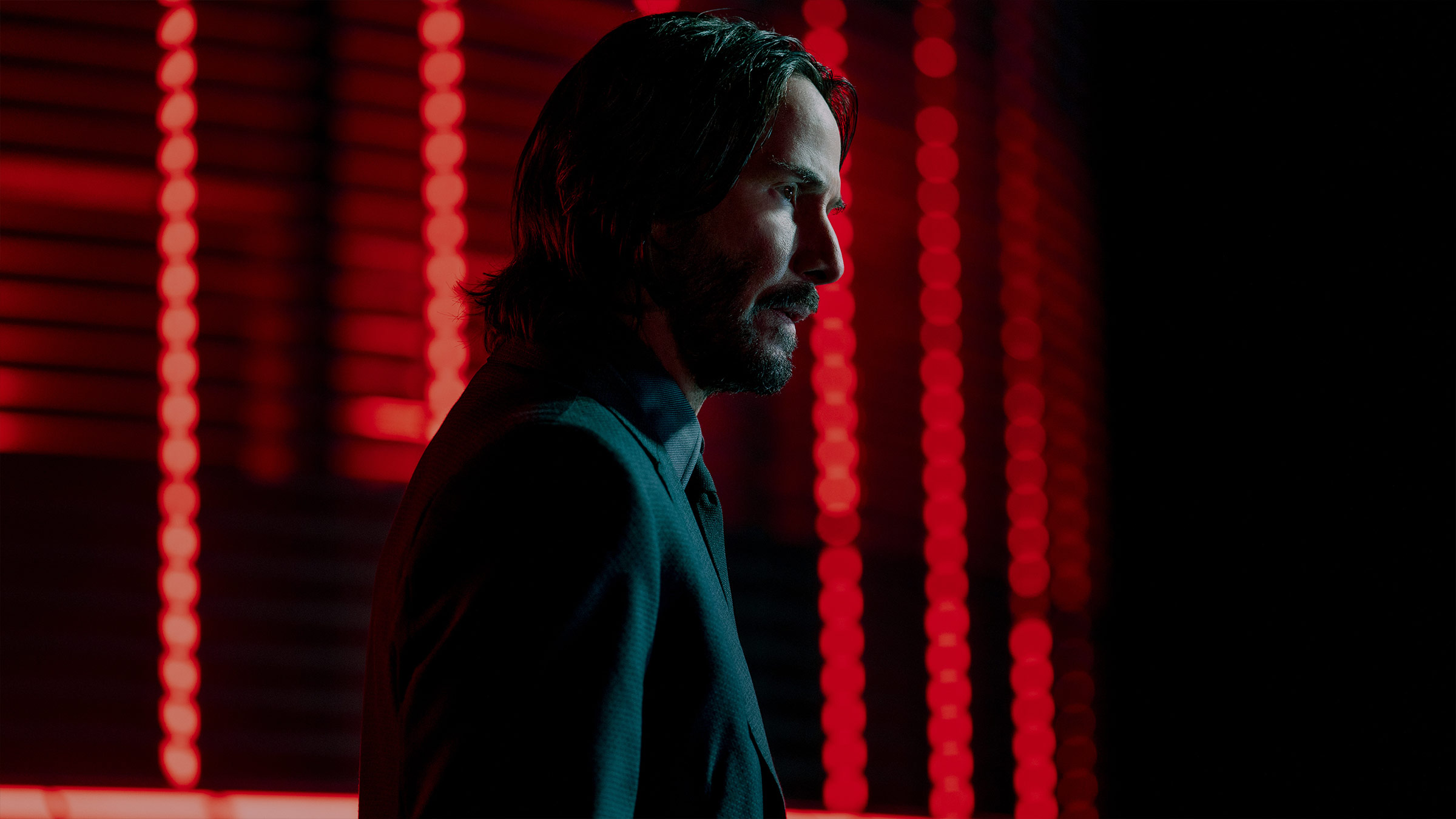 The world's hardest-working hitman is on fine, neck-snapping form in the most explosive chapter yet of this beloved series
By Jon Billinge, Senior Staff Writer
Of all the cinematic tropes, one we truly love to sink our teeth into is that of the brooding antihero. We love to ruminate on why good people do bad things and dive deep into their complex and unravelling backstory.
But what we love even more is John Wick (Keanu Reeves), arguably the most straightforward movie hitman ever. For Mr Wick, any time and effort that might be put aside for unpicking through past traumas is better spent Krav Maga-ing his way through a man's spine.
If you truly do need catching up on this most gleefully uncomplicated of timelines, we'll summarise the flashpoints from the first three entries: John Wick – a canine calamity befalls our hero. John is mad; John Wick: Chapter 2 – someone's stolen his ride. John is really mad; John Wick: Chapter 3 – Parabellum – John is exiled. He's really, really mad.
And yet, having not learned any lessons from the eye-watering body counts of his previous outings, the bad guys just keep on coming. The mysterious High Table – a governing body overseeing the world's most powerful crime groups – is still smarting after John assassinated a high-ranking member on consecrated ground, and also for the much simpler reason that he just won't die.
In Chapter 4 we find John chasing (on horseback) a lead that could reveal more about the High Table and potentially a way to get the target off his back once and for all.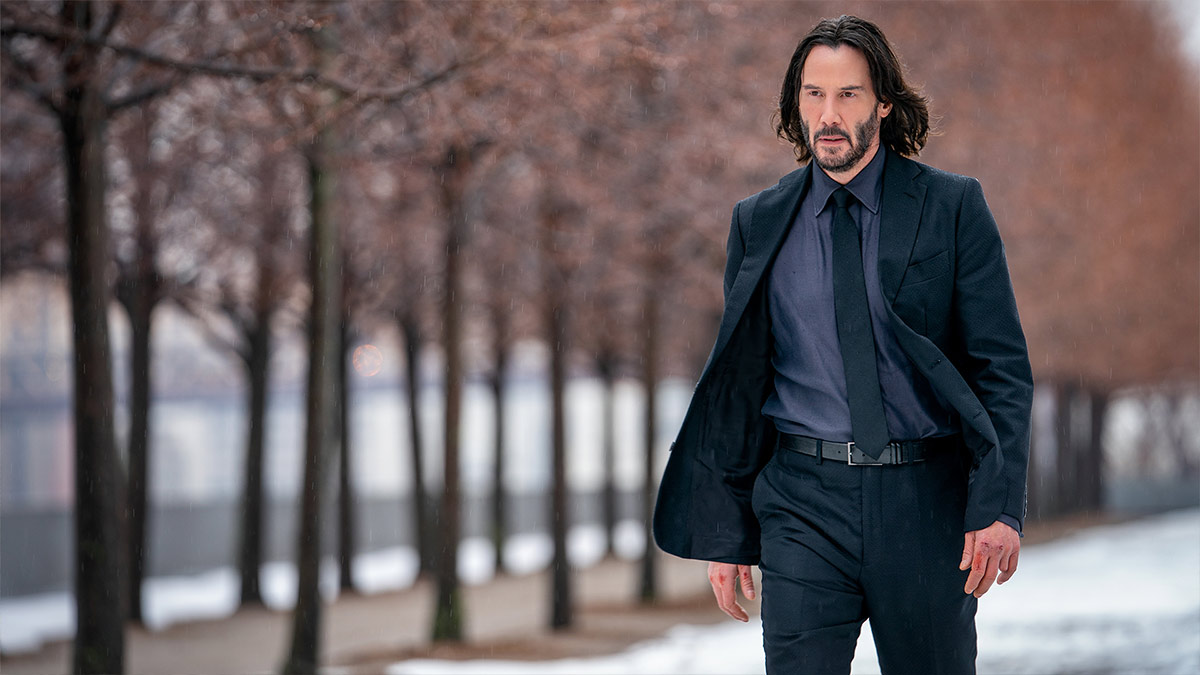 But trouble is never more than a few feet away, with former acquaintances reneging on long-established truces, up-and-comers looking to make their mark and a young High Table upstart (menacingly played by Bill Skarsgård, IT) hellbent on bringing John to his knees.
As ever, the action is nothing short of frenetic. Barely a minute passes without a shot fired, punch thrown or bad guy bodyslammed into an oncoming vehicle. If you thought the ante couldn't be upped, think again. There are some truly balletic scenes of absolute carnage, from a deadly chase through the traffic surrounding the Arc de Triomphe to a bullet-strewn slog up a seemingly never-ending set of stairs.
Alongside the ever-excellent Reeves and the aforementioned Skarsgård you'll spot a host of big names. Legendary actor and martial arts expert Donnie Yen is sprightly as ever, while renowned Japanese actor Hiroyuki Sanada (Bullet Train) brings gravitas to retired assassin and club owner Shimazi, and relative newcomer and pop megastar Rina Sawayama plays eagle-eyed ally Akira.
You can buy John Wick: Chapter 4 (cert 15) now on Virgin Media Store and rent it from Monday 19 June. If you have a TiVo® box or Virgin TV V6 box, powered by TiVo®, go to On Demand > Movies. If you have Virgin TV 360 box or Stream, go to Box Sets & Movies > Store. You can also buy the first three films in the series right now: John Wick, John Wick: Chapter 2 and John Wick: Chapter 3 – Parabellum.
Thanks to Virgin Media Store, you can see the biggest releases in the comfort of your own home with a couple of clicks. Watch whatever you fancy, whenever!
Haven't signed up to the Virgin Media Store?
It's the place where you can buy the latest and greatest movies and TV Box Sets, yours to watch again and again, at home or on the go. Sign up now at virginmediastore.com, and go to On Demand > Movies to choose from hundreds of films and TV Box Sets and start watching instantly.
Enjoy your purchases on your Virgin TV Box (TiVo®/V6/Virgin TV 360). Or you can access online and on your registered iOS and Android devices with the Virgin Media Store app.
You can also rent the latest films
If you have a TiVo® box or Virgin TV V6 box, powered by TiVo®, go to On Demand > Movies. If you have Virgin TV 360 box, go to Box Sets & Movies > STORE.
Search for a title, or browse by category such as Out This Week, Best Sellers or Collections. Once you've found the movie you want to rent, select Watch now to start watching instantly. Then, sit back and enjoy! You'll have up to 48 hours to finish watching your film.
Virgin Media Store: Separate terms and conditions apply to the Virgin Media Store service. Purchases must be made on the website or set top box. Virgin TV subscription and our latest Virgin TV V6 box required to buy and watch via set top box – Store is not available on other boxes. Compatible device & browser required. Max 5 registered devices. Max 2 devices can stream content simultaneously. Stream and download in UK only (or while temporarily in the EU).
Virgin TV 360 Box: Minimum of M50 Fibre Broadband required for operation. Boxes require a HDMI cable to connect to your TV.
Image credits: John Wick: Chapter 4 © 2023 Summit Entertainment, LLC. Artwork & Supplementary Materials®, TM & © 2023 Lions Gate Entertainment Inc. All Rights Reserved.