Skip to main content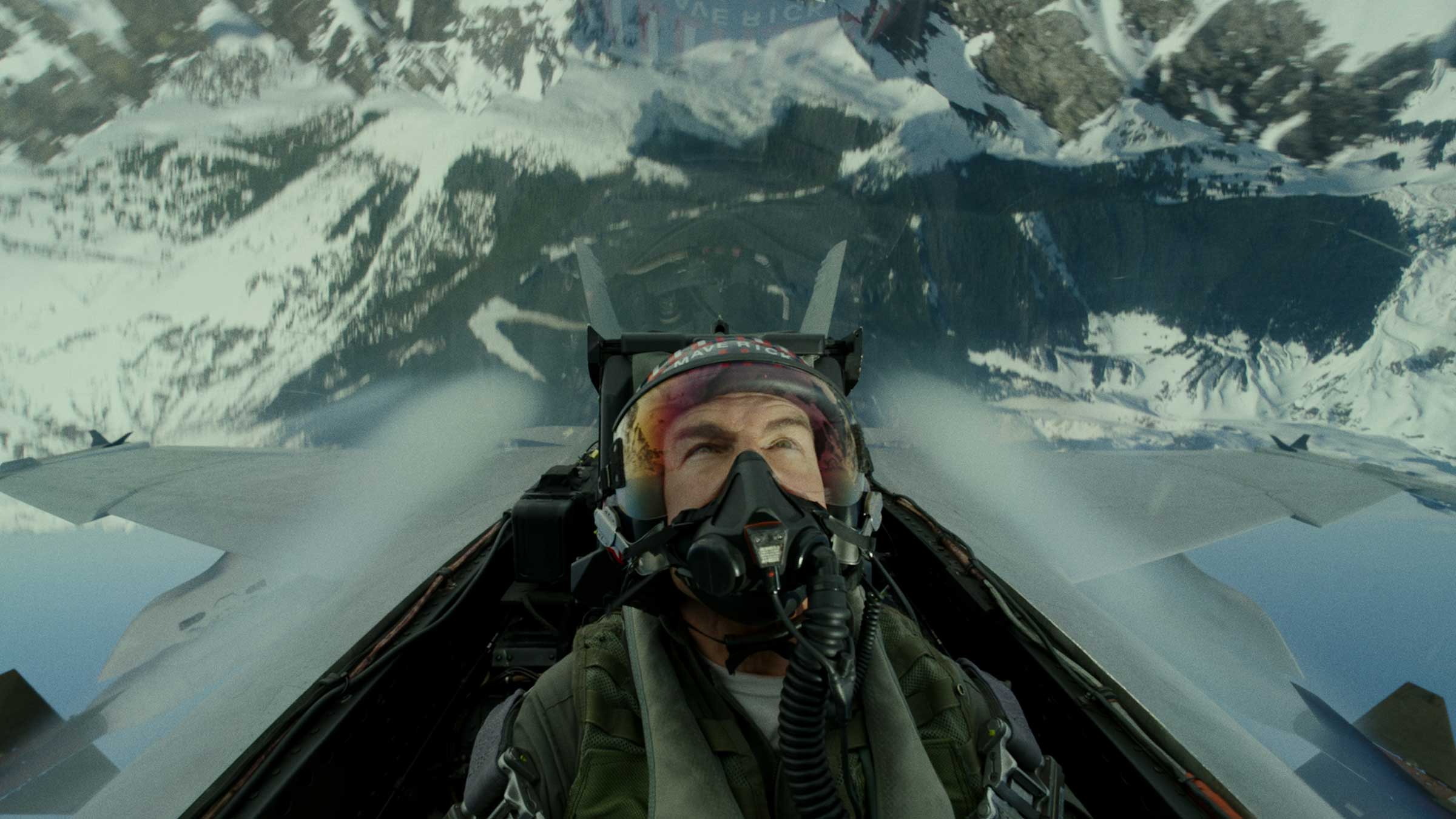 Tom Cruise returns to one of his most celebrated roles in the biggest film of 2022 so far – and you can buy it to watch from the comfort of your sofa
By Virgin TV Edit
Tom Cruise has played a lot of charming, energetic, tenacious men over the course of his decades-long career – from spy Ethan Hunt in the Mission: Impossible series to the titular sports agent in Jerry Maguire.
But Captain Pete "Maverick" Mitchell in 1986's Top Gun is perhaps the most celebrated charming, energetic, tenacious Cruise role of all time – which is why it's such a delight to see him strapping himself back into a US Navy jet in the long-awaited sequel Top Gun: Maverick. And you can buy the movie now on Virgin Media Store or rent it from Wednesday 21 September.


Thirty years after graduating from the US Navy Strike Fighter Tactics Instructor programme (that's TOPGUN when it's at home), Maverick is working as a test pilot. But his cocky and rebellious nature means he's yet to reach the most senior ranks in the Navy, despite being in his 50s.
When a major mission arises, Maverick is informed that he won't be flying it himself – in part because of his tendency to disregard instruction from senior officers. Instead, he's given the job of training an elite group of new TOPGUN graduates.
At the centre of this group of young upstarts is Bradley "Rooster" Bradshaw (Miles Teller, Whiplash), the son of Maverick's late best friend Nick "Goose" Bradshaw (who, you'll recall, was killed while the two men were flying together during their own youthful training in Top Gun). Rooster blames Maverick for the fact he grew up without a father, which makes the relationship between teacher and student more than a little fraught.
As Maverick rises to the challenge of training up the next generation of fighter pilots, he's forced to grapple with the role he may have played in Goose's death – while rebuilding his relationship with former girlfriend Penny Benjamin, played by Jennifer Connelly (A Beautiful Mind), who's excellent as a refreshingly age-appropriate love interest for Cruise.
A critical hit and the most successful film at the box office in 2022 so far – as well as the highest-grossing movie of Cruise's entire career – Top Gun: Maverick is an action-packed, wildly enjoyable action adventure that you'll want to watch on repeat.
You can buy Top Gun: Maverick now on Virgin Media Store and rent it from Wednesday 21 September. If you have a TiVo® box or Virgin TV V6 box, powered by TiVo®, go to On Demand > Movies. If you have Virgin TV 360 box or Stream, go to Box Sets & Movies > Store.
Virgin Media Store: Separate terms and conditions apply to the Virgin Media Store service. Purchases must be made on the website or set top box. Virgin TV subscription and our latest Virgin TV V6 box required to buy and watch via set top box – Store is not available on other boxes. Compatible device & browser required. Max 5 registered devices. Max 2 devices can stream content simultaneously. Stream and download in UK only (or while temporarily in the EU).
Virgin TV 360 Box: Minimum of M50 Fibre Broadband required for operation. Boxes require a HDMI cable to connect to your TV.
© 2022 Paramount Pictures.