Skip to main content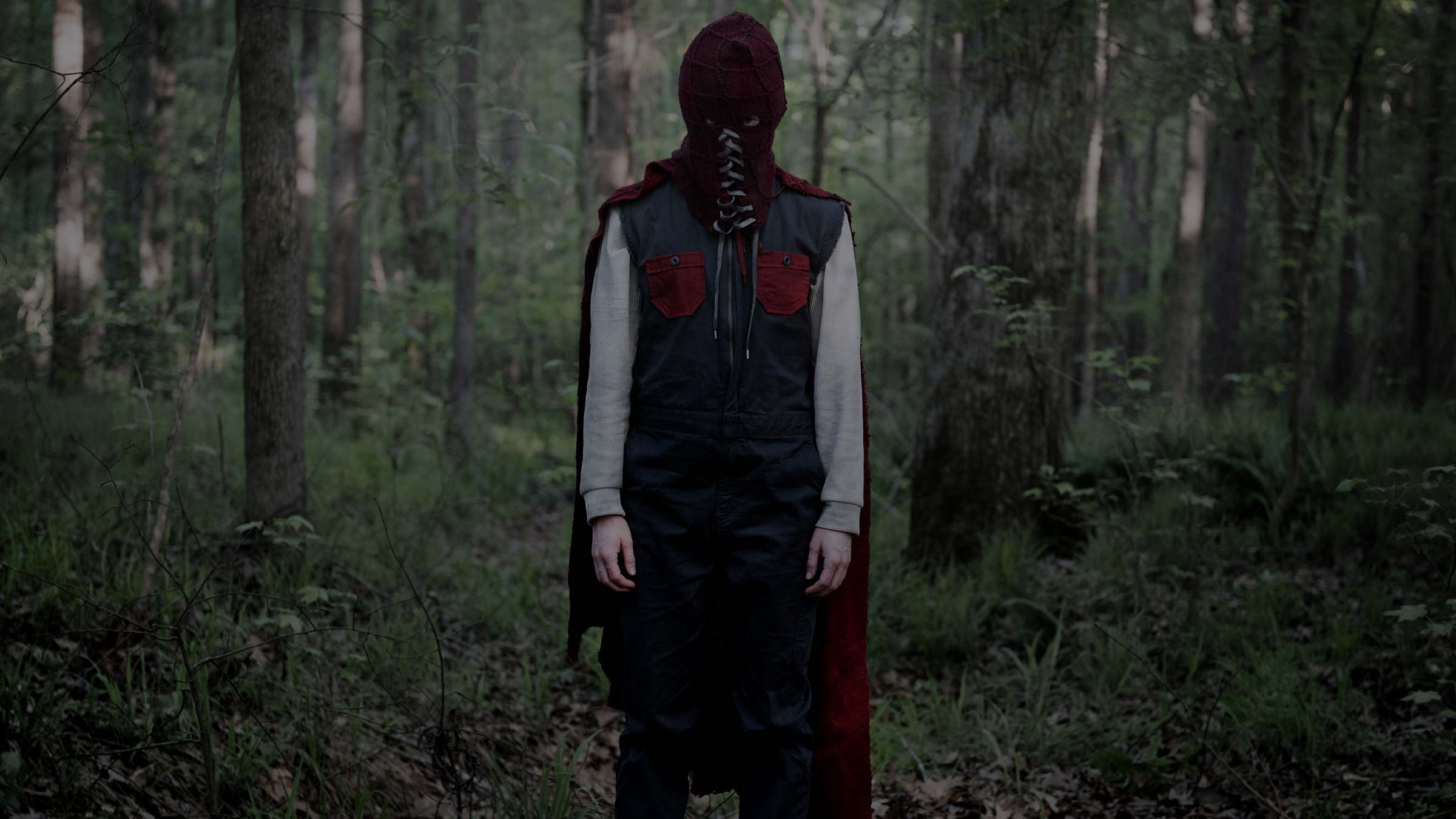 Ghosts, monsters and demons assemble… it's time to re-emerge from the shadows for your annual freak-fest!
Virgin Media Store Halloween round-up
Go and find an old bed sheet in the depths of your cupboard, cut a couple of eye holes in it and park your spooky butt down on the sofa – it's Halloween season, baby!
You might be a little too old for trick or treating these days, but no one grows out of a great horror film, and there are a whole bunch ready and waiting for you to buy on the Virgin Media Store, along with some seriously spooky shows.

Whether it's murderous dolls and jump scares or something a little more psychological that gets you going, we've got you covered. Wait! Look out! What was that behind you?
Available to buy on the Virgin Media Store. Rent on Virgin Movies from Monday 21 October
Chucky is back, and he's been rebooted for the smartphone generation! This new twist on the 1988 classic is as much a comment on consumerism and our reliance on technology as it is a straight-up horror, but don't worry, there are still scares aplenty. Aubrey Plaza (Parks And Recreation) stars as single mum Karen, whose young son isn't so keen on his new toy...
Available to buy on the Virgin Media Store. Rent on Virgin Movies from Monday 21 October
James Gunn – the man behind the Guardians Of The Galaxy franchise – has only gone and produced the anti-superhero movie. Just like in Superman's origin story, a couple struggling to conceive (Elizabeth Banks and David Denman) are blessed with a baby who literally falls from the heavens. However, it quickly becomes clear this little boy is anything but a blessing...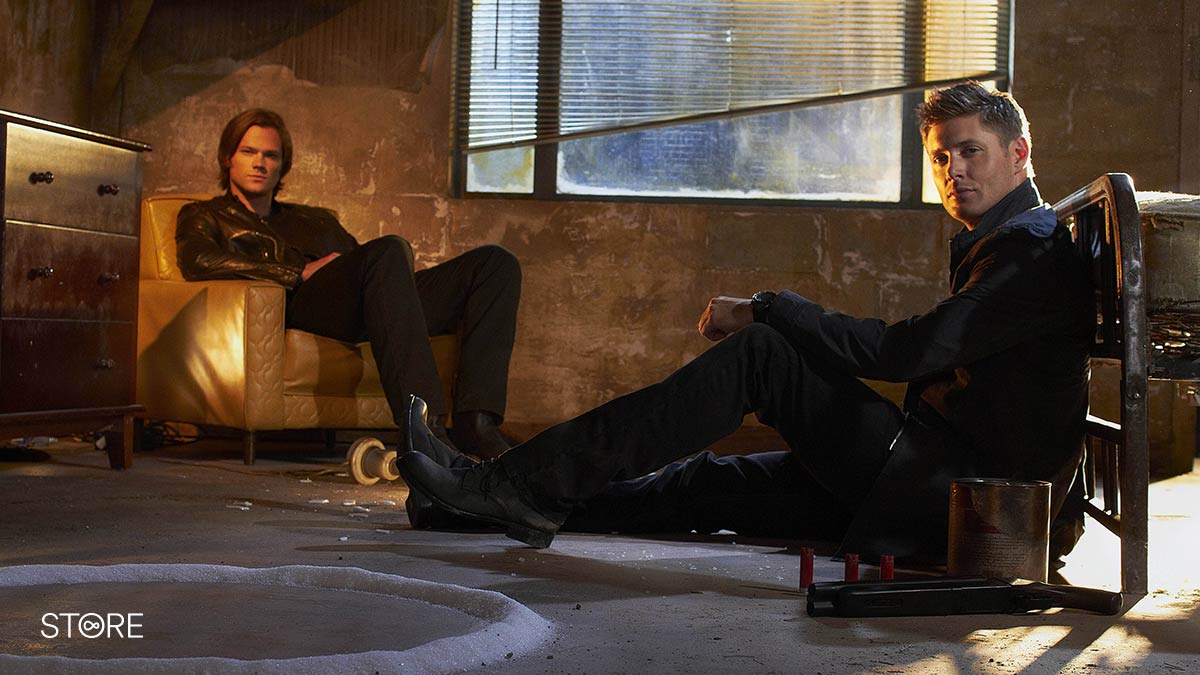 Seasons 1-13 available to buy on the Virgin Media Store from Monday 28 October
It's the longest-running live-action fantasy series in history, so if you're a fan of supernatural shows and haven't seen Supernatural, well, what have you been waiting for? This 13-season epic stars Jared Padalecki (Gilmore Girls) and Jensen Ackles (Smallville) as two brothers who hunt monsters, demons and other supernatural beings.
Available to buy on the Virgin Media Store from Monday 28 October. Rent on Virgin Movies from Monday 28 October
From the writer/director of Hereditary, and with a host of five-star reviews and an 83% rating on Rotten Tomatoes, Midsommar is one of the films of the year. Florence Pugh (Lady Macbeth) stars as troubled Dani, who is stuck in a deteriorating relationship that feels like it might be saved when she and her boyfriend arrive at the secret Midsommar festival in Sweden. What comes next is a cacophony of paranoia and trippiness that will unsettle and terrify.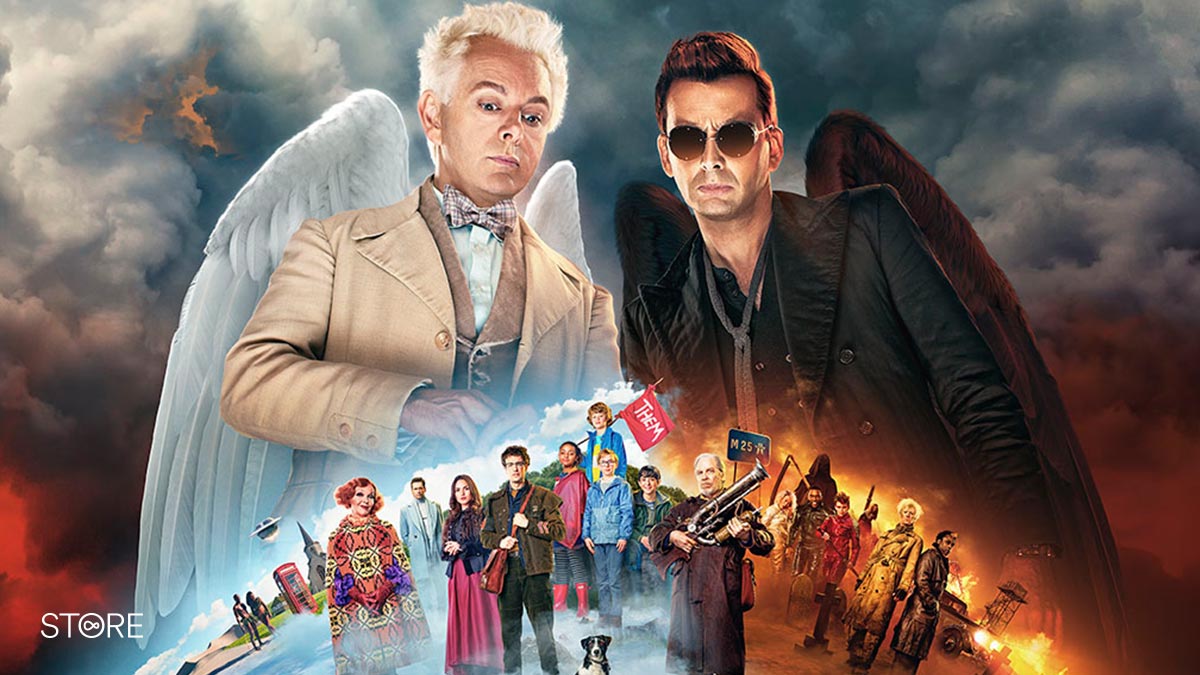 Available to buy on the Virgin Media Store from Monday 28 October
A Terry Pratchett and Neil Gaiman adaptation with a sparkling cast that includes Michael Sheen, David Tennant, Frances McDormand and Jon Hamm. This tells the story of an angel and a demon who become friends on Earth and set about trying to prevent the coming of the Antichrist, and the inevitable Armageddon to follow. Uh... good luck!
Available to buy on the Virgin Media Store from Saturday 2 November. Rent on Virgin Movies from Monday 4 November
There are a lot of movies about creepy murderous dolls – and we mean a lot – but are any of those dolls quite as creepy or quite as murderous as Annabelle? She's back here for the sixth instalment of the Conjuring universe, proving horror fans just cannot get enough.
Don't run away just yet!
There's even more horror at your fingertips with the Virgin Media Store's Halloween collections! A horde of spooky favourites are available to buy from just £4.99, from classics including The Exorcist and A Nightmare On Elm Street to modern smashes like A Quiet Place, plus many more!
Not heard about the Virgin Media Store?
It's the place where you can buy the latest and greatest movies and TV Box Sets, yours to watch again and again, at home or on the go. Sign up now at virginmediastore.com, choose from hundreds of films and TV Box Sets and start watching instantly.
Enjoy your purchases on your Virgin TV Box (TiVo®/V6), online, or on your registered iOS and Android devices with the Virgin Media Store app.
Show me the latest releases on the Virgin Media Store.
Virgin Media Store: Separate terms and conditions apply to the Virgin Media Store service. DVD included for movie purchases only. Purchases must be made on the website or set top box. Virgin TV subscription and our latest Virgin TV V6 box required to buy and watch via set top box – Store is not available on other boxes. Compatible device & browser required. Max 5 registered devices. Max 2 devices can stream content simultaneously. Stream and download in UK only (or while temporarily in the EU).
Image credits: Good Omens © BBC Studios 2019, Supernatural © Warner Brothers International Television