Skip to main content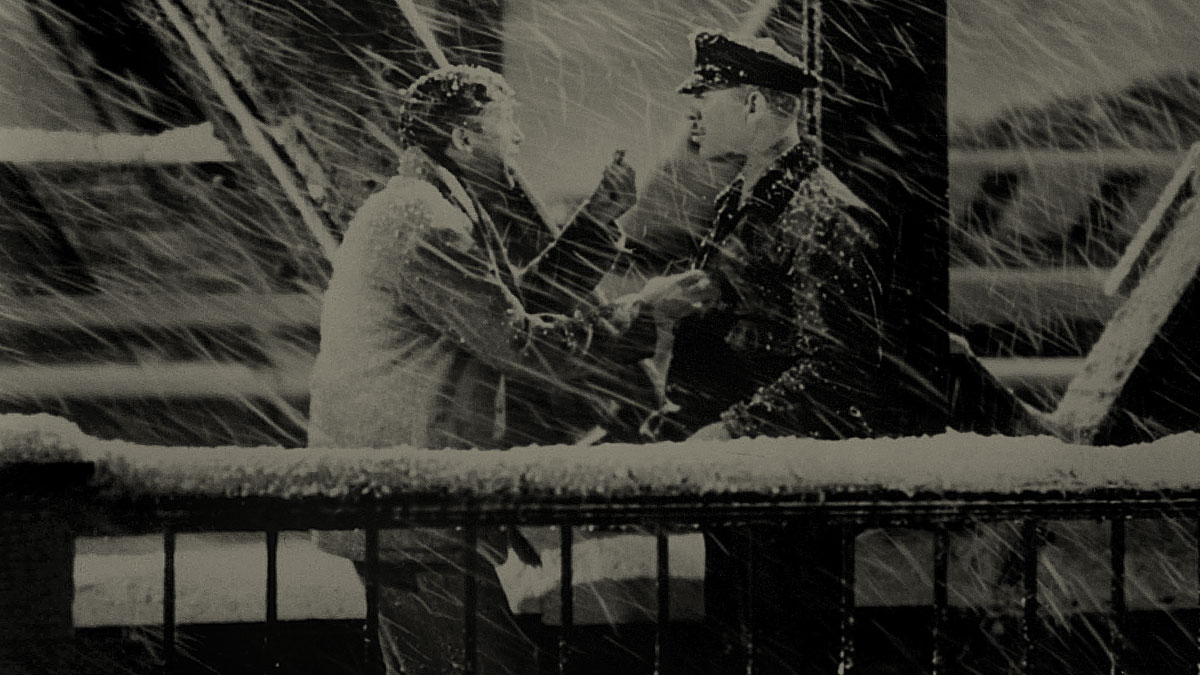 It's the most wonderful time of the year. We know this for three reasons...
It's A Wonderful Life, Sunday 17 December, 3.30pm, Christmas Gold (CH 124)
First, Christmas songs are blaring out in shops across the nation. Second, it's that time of year again where top channels Gold and Good Food festively rename themselves as Christmas Gold and Christmas Food – until 2 January. Third, It's a Wonderful Life is on Christmas Gold this Sunday.
The iconic movie about an angel who is sent to Earth to show a suicidal man that his life matters, has been making the world feel happy since 1946. It's a Christmas staple that never gets old or boring, but how much do you really know about it? Read on as we reveal ten obscure facts about the comedy drama the American Film Institute named the most inspirational film of all time.
1. It bombed at the box office
And we mean bombed. Due to being slated by some critics, it failed to capture the public's imagination and made a loss of $525,000. This might not sound that bad, but remember – it was 1946.
2. And the FBI didn't like it either
We're serious. According to most people, It's a Wonderful Life is two hours and 15 minutes of feel-good movie magic. According to the FBI's analysts, it was a dangerous motion picture that "demonised bankers", was "written by Communist sympathisers" and attempted to "instigate class warfare".
3. It never won an Oscar
Despite failing to impress the public or the feds, It's a Wonderful Life was nominated in the Best Picture, Best Director, Best Actor, Best Film Editing and Best Sound Recording categories of the 19th Academy Awards. Sadly, The Best Years of Our Lives pipped it in the Best Picture, Best Director, Best Actor and Best Film Editing categories and The Jolson Story won the Best Sound Recording Oscar.
4. But it's not the best film to never win an Oscar
Well, not according to Radio Times readers anyway. In 2004, the magazine asked its fans to vote for the Best Film Never to Have Won an Oscar. The Shawshank Redemption took top spot, with It's a Wonderful Life coming second.
5. It became popular by mistake
Due to a clerical error, It's a Wonderful Life's copyright was not properly renewed when it ended in 1974. This enabled local and national television channels to show it without paying royalties until 1994, and this meant it ended up being shown on a permanent loop in people's houses, kind of like Friends is now. Global popularity soon followed.
6. Director Frank Capra ruffled a few feathers
Actually, that is a bit of an understatement. First, Capra's persistent meddling with the script caused the film's original scriptwriters, married couple Frances Goodrich and Albert Hackett, to walk out and resolve to never watch the final release. Then, his decision to make a wholesale edit of the film's score was described by the original composer, Dimitri Tiomkin, as "an all aound scissors job".
7. It began as a Christmas card
After failing to get his short story, The Greatest Gift, published, Philip Van Doren Stern printed the text on a 21-page Christmas card and sent it to 200 of his friends. A producer at RKO Pictures read one of these cards, loved the story, bought the movie rights for $10,000 and lined-up Cary Grant to take the lead role. For a variety of reasons that project failed to get the project off the ground, so RKO sold the rights to Frank Capra, who changed the title to It's a Wonderful Life and cast James Stewart as central character George Bailey.
8. It took two months to build the set
Mind you, what a set it was! Bedford Falls was spread over four acres, and included 75 stores and buildings, factories, houses, a 300-yard long main street and 20 fully-grown oak trees. "But how did they make it look realistic?" we hear you cry. Simple. Capra let pigeons, dogs and cats roam the set to give it a lived-in feel.
9. During filming, Donna Reed won a $50 bet over her ability to milk a cow
Having grown up on a farm in rural Iowa, the actor who played Mary Bailey was made of strong stuff. She proved this when Lionel Barrymore (Mr Potter) bet her $50 that she couldn't milk a cow. Reed accepted the bet, achieved the feat and duly collected her cash.
10. Zuzu Bailey is as hooked on the film as we are
The actor who played the youngest member of the Bailey family reckons she has watched It's a Wonderful Life well over 500 times. It's an impressive statistic that is made all the more incredible by the fact that Karolyn Grimes only saw it for the first time in 1979, some 34 years after she delivered the oft-quoted, "Teacher says, every time a bell rings an angel gets his wings" line.
It's A Wonderful Life, Sunday 17 December, 3.30pm, Christmas Gold (CH 124)
PS...
Did you know that if you're a Player customer alibi, Eden, Gold, Good Food, W and their HD and +1 counterparts are being included in your package at no extra cost until 6am on 3 January, channels. Merry Christmas!