Skip to main content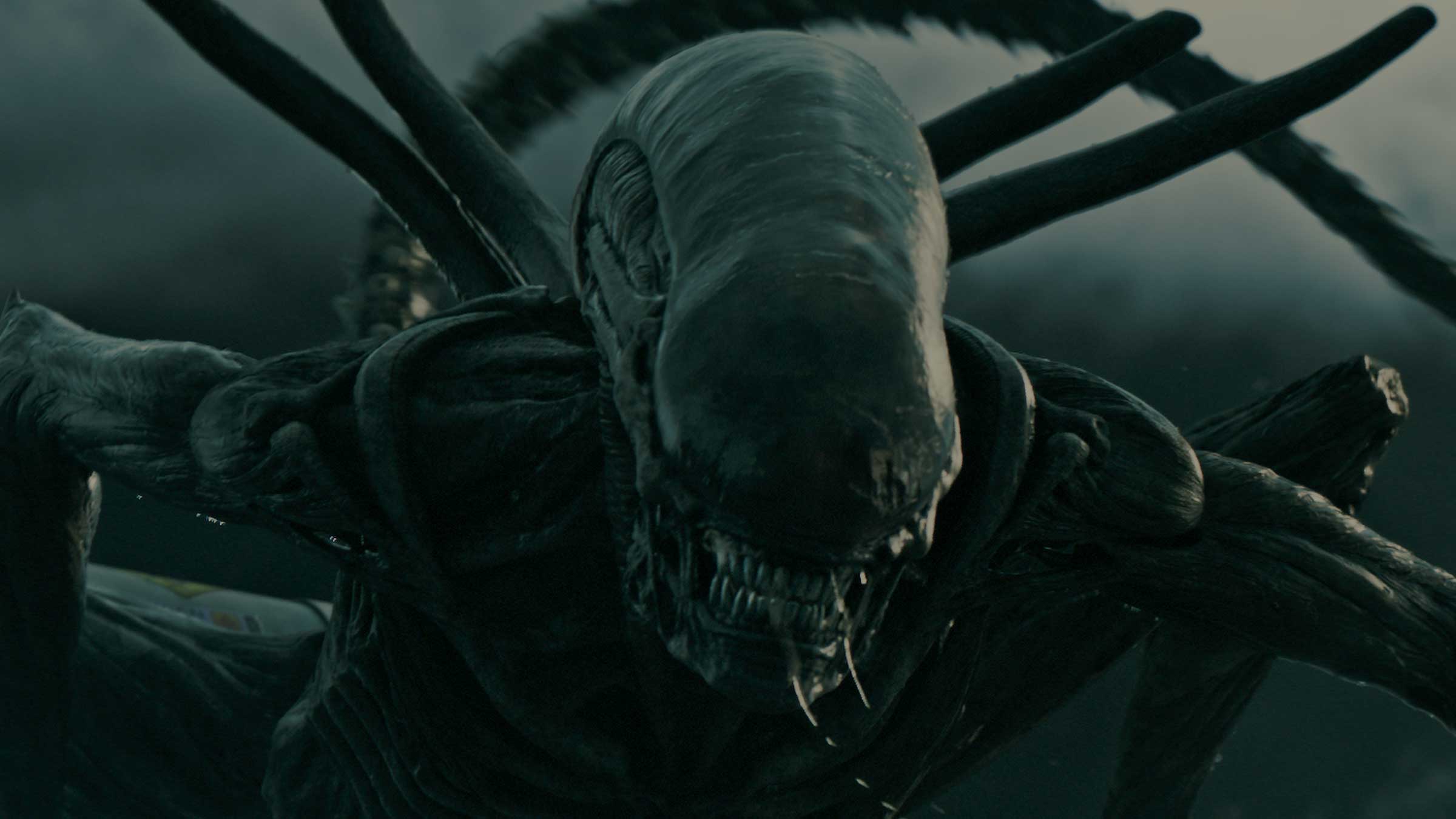 This is more than just a sequel – it's a whole new approach to the Alien movies…
Alien: Covenant, available from Friday 13 April in Sky Cinema on demand. Cert 15. Also available in HD.
Director Ridley Scott (Blade Runner, Gladiator) returns to the director's chair with a whole load of fresh ideas and, yup, he's also determined to frighten the life out of us. Don't believe us? Just look at the trailer…
Still here? We applaud your nerves of steel. Looks good, doesn't it? And as if having Sir Ridley back in charge (he directed the original Alien and 2012's prequel Prometheus) wasn't enough reason to climb aboard Covenant, here are six more reasons why this 2017 sci-fi hit is one you definitely shouldn't miss!
1. There's a cracking premise
Just reading the synopsis had us reaching for the popcorn. Get this: the crew of the Covenant are on a mission to colonise and terraform a faraway planet (um, awesome) when they encounter another – mysterious and unlogged – world. And guess what? It looks even better suited to human life than their destination. Curious, they decide to investigate. Cue the "dum dum duuuuum…"
2. It's a chance to uncover some of the series' secrets
Prometheus was brilliant and spooky and philosophical all rolled into one neat space thriller. But it also left a whole lotta stuff open. The small matter of the milky Engineer creatures, for instance. We learned that they created humanity but that they also hate humans – what's the deal?
With Alien: Covenant, we finally get a chance to figure out what happened, and what became of the survivors. And if we know anything about the Alien universe by now, it's that there aren't any easy explanations...
3. The world needs more Katherine Waterston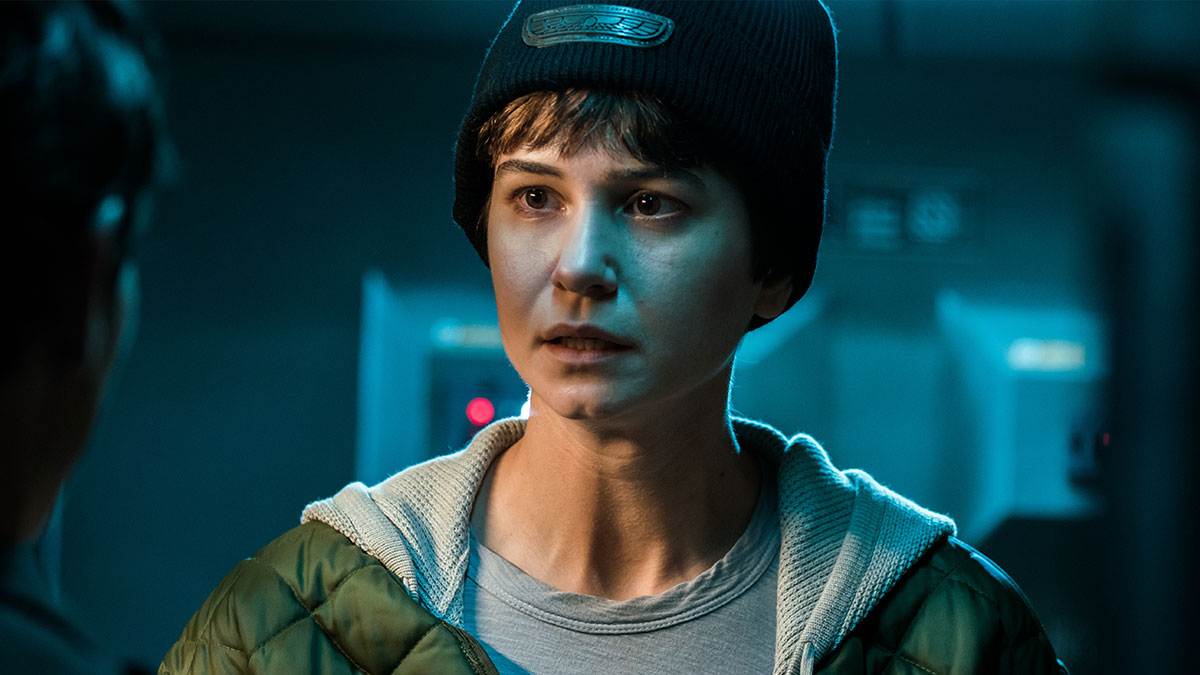 The leading actress is one to watch. After landing roles in Inherent Vice and Steve Jobs, she hit the limelight as Tina Goldstein in the Harry Potter prequel Fantastic Beasts And Where To Find Them. Watch her in Alien: Covenant and it's not hard to see why she's going places. She gives her character depth, likeability and badassness all in one – a worthy successor to Ellen Ripley and no mistake.
4. It's a Fassben-double!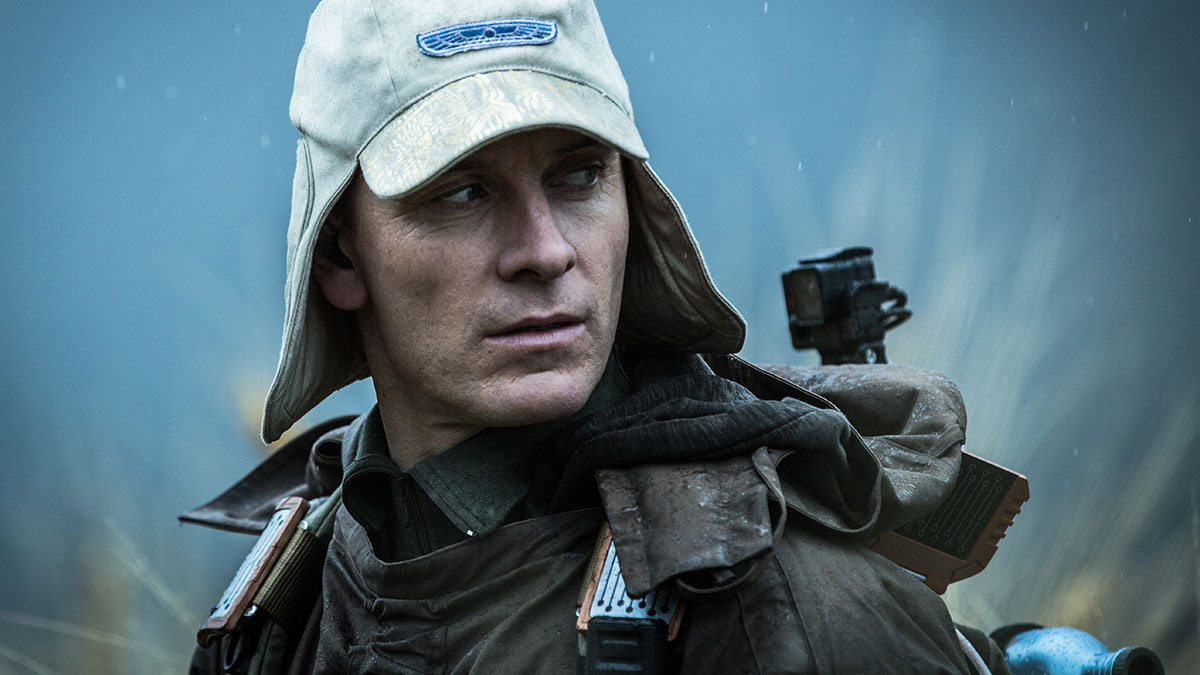 Michael Fassbender (12 Years A Slave) stars in the movie – TWICE. He reprises his role as David, the android who once assisted on board Prometheus, and also plays the newest version of the AI, Walter, who is accompanying the new crew. A Fassbender vs Fassbender act-off is something to behold; the actor manages to capture the androids' uncanny synthetic demeanour while also displaying two subtly different personalities. Mind-blowing.
5. There are some seriously cool cameos
The movie is filled with nifty Easter eggs referring to other movies in the franchise, as well as lots of awesome cameos. Make sure to spot Guy Pearce (Memento), James Franco (127 Hours) and Noomi Rapace (The Girl With The Dragon Tattoo) in their brief appearances – and have fun figuring out how they all link up the different parts of the Alien universe.
6. The very creepy monster stuff
In the end, isn't that what we're all here for? You'd better get ready for some serious slithery business. The full gamut of Alien creatures is back (including xenomorphs, facehuggers and more) and it's just a joy to let them shock us all over again.
Alien: Covenant, available from Friday 13 April in Sky Cinema on demand. Cert 15. Also available in HD

Want to watch more Sky Cinema now?
Not a problem. Head this way to find out about more of the the movies available to watch on Sky Cinema now.
Watch on the go
If you subscribe to Sky Cinema on Virgin TV, you can watch on the go with the Sky Cinema app on your mobile, laptop or tablet anywhere in the UK with a WiFi or broadband connection. Just download from the Apple app store, Google Play or the Amazon appstore and log into the app to start watching.
Upgrade to Sky Cinema now
Don't have Sky Cinema? You can find out about our Sky Cinema package and upgrade here.
Sky Cinema HD: Sky Cinema Premiere +1 not available in HD.
Sky Cinema app: Only available via the Sky Cinema app (selected iOS and Android devices only) or website to customers who subscribe to these channels. UK only. Maximum 2 devices. Selected content may not be available to view. Separate End User Licence Agreements and terms and conditions apply to the Sky Cinema app and website. Live streaming and On Demand available in UK (or while temporarily in the EU) with broadband, WiFi or 3G/4G only. Minimum 800 kbps recommended per device accessing the service.