Skip to main content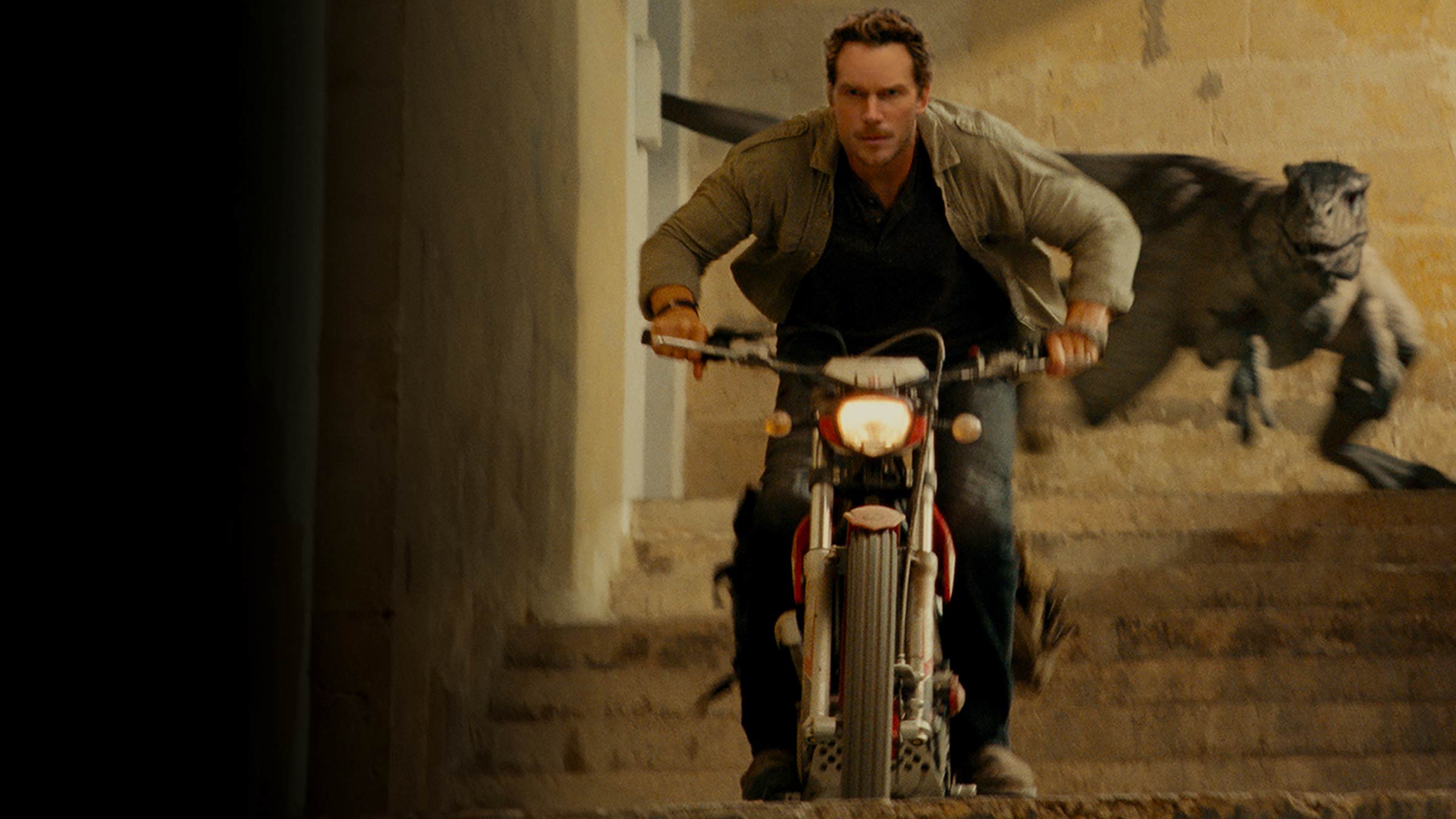 The sixth instalment in the wildly successful dinosaur series sees Chris Pratt and Bryce Dallas Howard team up with the stars of the original Jurassic Park film
By Virgin TV Edit
The film series that launched countless childhood dinosaur obsessions is back this summer. And happily for those of us who like to watch our action blockbusters from the comfort of our sofas, the new Jurassic World Dominion is available to rent now in On Demand > Movies > Premium Rentals, at the same time it's in cinemas.
Executive produced by Steven Spielberg, the sixth film in the Jurassic Park franchise sees Chris Pratt reprise his role as dinosaur wrangler Owen Grady. Owen is now living in Sierra Nevada with Claire (Bryce Dallas Howard), now an activist with the Dinosaur Protection Group, and their adopted daughter Maisie (Isabella Sermon).


Even more excitingly, original Jurassic Park stars Laura Dern, Sam Neill and Jeff Goldblum are back as paleobotanist Dr Ellie Sattler, palaeontologist Dr Alan Grant and mathematician Dr Ian Malcolm. The original A-team are now all living separate lives, still pursuing their careers – but they're drawn back together by the questionable activities of a genetics company called Biosyn.
And it's just as well they're reunited, because – as is so often the case in Jurassic movies – there's a little bit of a dino problem. Four years after the explosive events at the end of Jurassic World: Fallen Kingdom, the Earth is in a neo-Jurassic Age, with de-extinct dinosaurs freely roaming the planet. They aren't exactly co-existing peacefully with humans, either; instead, they're squishing and eating people left, right and centre.
With governments around the world in a state of panic, Biosyn sets up a dinosaur reserve in the mountains of northern Italy, promising to research how the reptiles could be exploited for pharmaceutical and agricultural purposes. But the company's true intentions are far from noble.
When Maisie is kidnapped, Owen and Claire must join forces with Ellie, Alan and Ian to save the girl – and the planet. If you've ever wondered what happened to the original characters in Jurassic Park, now's your chance to find out.
You can rent Jurassic World Dominion now, while it's still showing in cinemas. If you have a TiVo® box or Virgin TV V6 box, powered by TiVo®, go to On Demand > Movies. If you have Virgin TV 360 box or Stream, go to Box Sets & Movies > STORE. The previous five films in the Jurassic series are also available to buy or rent on Virgin Media Store.
Virgin Media Store: Separate terms and conditions apply to the Virgin Media Store service. Purchases must be made on the website or set top box. Virgin TV subscription and our latest Virgin TV V6 box required to buy and watch via set top box – Store is not available on other boxes. Compatible device & browser required. Max 5 registered devices. Max 2 devices can stream content simultaneously. Stream and download in UK only (or while temporarily in the EU).
© 2022 Universal Studios, Amblin Entertainment, Inc. and Perfect Universe Investment Inc. All Rights Reserved