Skip to main content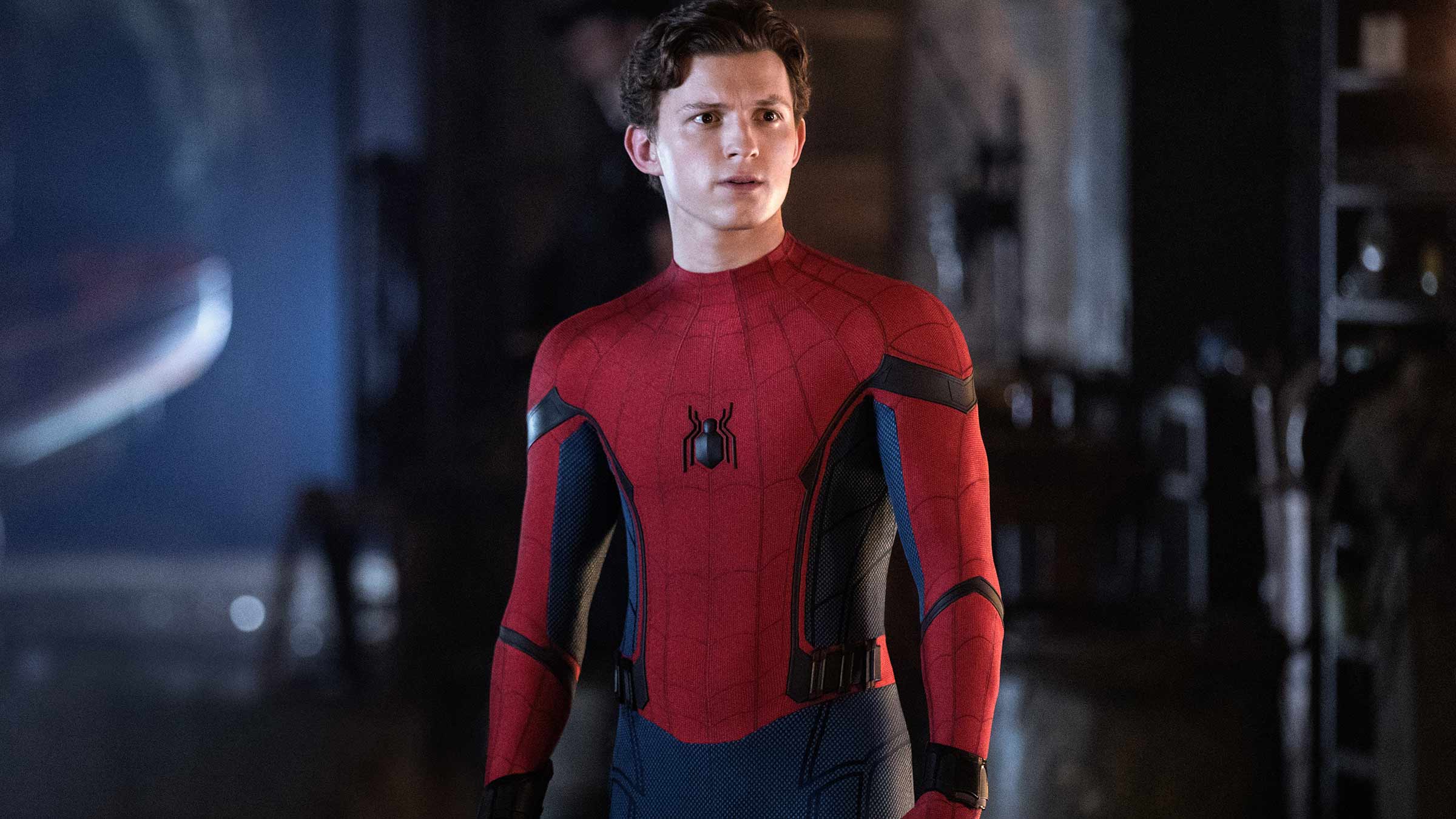 "With great power comes great responsibility": remember these wise words as you embark on a Spider-Man movie marathon
Spider-Man: Far From Home, available to buy on the Virgin Media Store from Friday 25 October or rent on Virgin Movies from Monday 11 November. Cert 12
Spider-Man, Spider-Man, does whatever a spider can. Although unlike most spiders, Spider-Man is also capable of amassing more than $1.1 billion. The only way a real spider could do that would be to turn up at a billion-dollar house owned by an arachnophobe and watch as the owner promptly moves out.
Spoiler alert: nothing like that happens in the record-breaking Spider-Man: Far From Home. The latest film in the Spidey franchise follows on from Avengers: Endgame and Peter Parker is busy not saving the world, but planning a summer school trip to Europe, while making eyes at MJ (Zendaya).

Spider-Man leaves New York and we see him hanging around Prague, Venice and London, with bonus Spidey suits. Score! It's all plain sailing for Spider-Man until Nick Fury (Samuel L Jackson) assigns him a new mission and introduces him to a new friend (or foe?), the mysterious Quentin Beck (Jake Gyllenhaal), who says he comes from another dimension. Whatever happens, let's hope Spider-Man makes Iron Man proud…
Did that make your Spider-Sense tingle?
If so, it's time to get tangled up in the Virgin Media Store's super Spider-Man Sale, with films starring the web-slinger available to buy for less from Monday 21 October until Sunday 3 November. Read on to find out more about what's available.
Spider-Man
Spider-Man, available to buy on the Virgin Media Store. Cert 12
Who could forget that iconic upside-down kiss shared between Tobey Maguire's Spidey and Kirsten Dunst's Mary Jane Watson? *sigh* We still have butterflies! This is the film where it all began, an origin story with a complicated web woven between Peter, Mary Jane and Peter's friend Harry Osborn (James Franco).
Spider-Man 2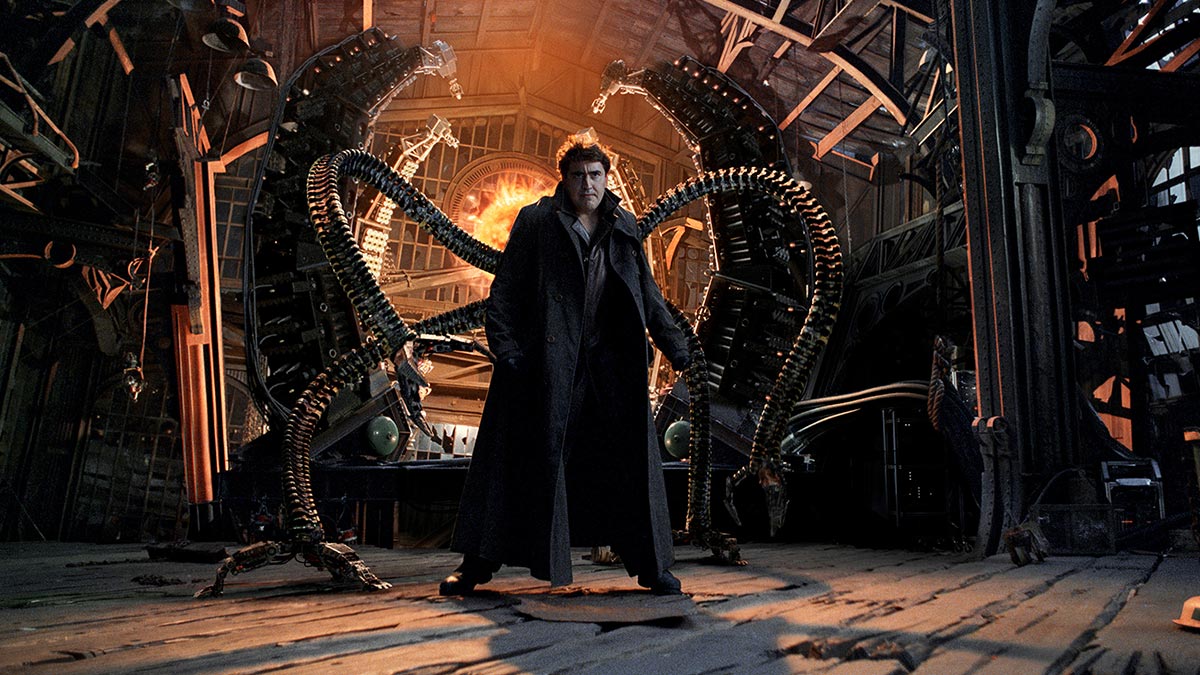 Spider-Man 2, available to buy on the Virgin Media Store. Cert PG
Taking place two years after the events of Spider-Man, this sequel has earned its spot in the superhero movie hall of fame for its brilliant plot. With entertaining villain Dr Otto Octavius, aka Dr Octopus (Alfred Molina), who blames Peter for the death of his wife, and Spider-Man (Maguire) struggling with his newfound role as a hero, what's not to love?
Spider-Man 3
Spider-Man 3, available to buy on the Virgin Media Store. Cert 12
Maguire's reign as Spidey ends in the last of director Sam Raimi's Spider-Man trilogy. Our hero is overcome by a force that turns him to the dark side (quite literally – his red suit becomes black) as he goes up against supervillains Sandman (Thomas Haden Church) and Venom (Topher Grace).
The Amazing Spider-Man
The Amazing Spider-Man, available to buy on the Virgin Media Store. Cert 12
Ten years after Maguire's Spider-Man, Andrew Garfield steps into the suit. Peter, who was abandoned by his parents, sets out on a journey to find out what happened to them, which leads him to Dr Curt Connors (Rhys Ifans) and his alter ego, the Lizard. As if that wasn't enough to contend with, Peter is caught in a web of looooove with his crush Gwen Stacy (Emma Stone).
The Amazing Spider-Man 2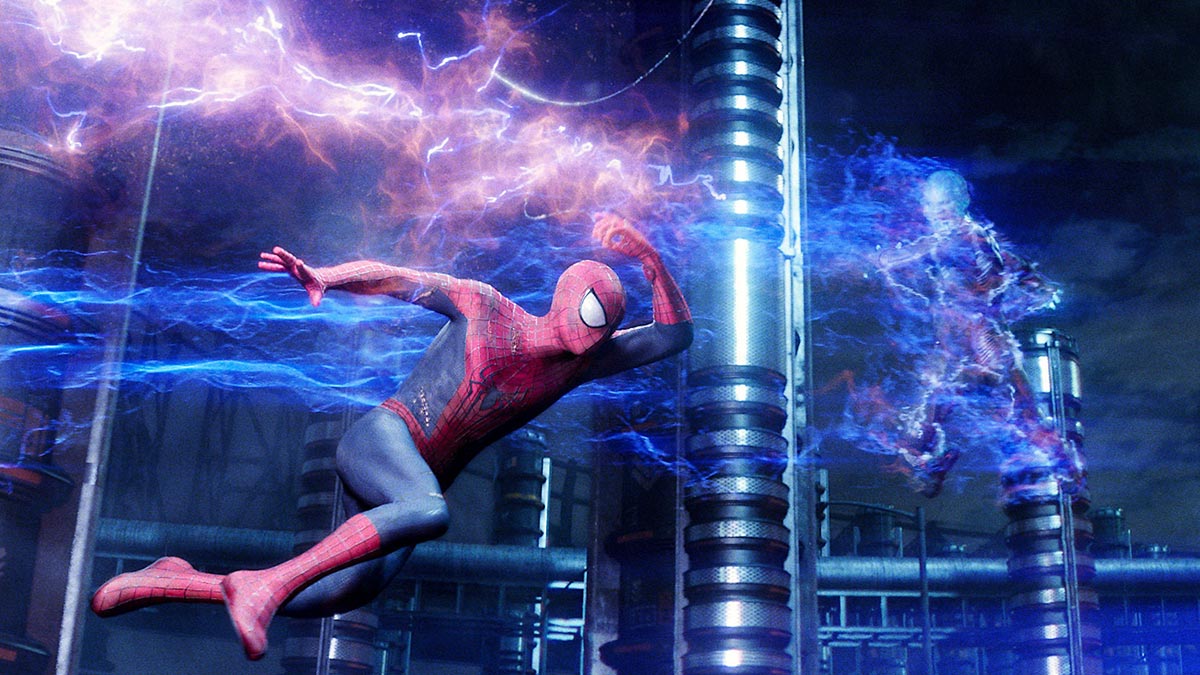 The Amazing Spider-Man 2, available to buy on the Virgin Media Store. Cert 12
Just as Peter (Garfield) is starting to come to terms with his powers, they're put to the ultimate test when he has even more enemies to fend off. Max Dillon, or Electro (Jamie Foxx), who's a shocking force of nature, is a new foe, while Harry (Dane DeHaan), or the Green Goblin, is a well-established one.
Spider-Man: Homecoming
Spider-Man: Homecoming, available to buy on the Virgin Media Store. Cert 12
After some time away doing some, er… avenging with the Avengers, Peter (Holland) returns to normality, living with his aunt May (Marisa Tomei, Crazy, Stupid, Love), but with the new addition of none other than Iron Man (Robert Downey Jr) as his mentor. But when a new villain called Vulture (Michael Keaton, Dumbo) soars onto the scene, Spidey's forced to dust off his superpowers and save the day yet again.
Venom
Venom, available to buy on the Virgin Media Store. Cert 15
This is Sony's first foray into featuring characters from the Spider-Man comics, but Venom exists in a different world to that of Spider-Man: Homecoming. Investigative journalist Eddie Brock (Tom Hardy, The Revenant) breaks into the Life Foundation, a research facility that has recovered symbiotic lifeforms from space. To make matters worse, the alien Venom merges with Eddie's body, giving him superhuman strength and power, coupled with an insatiable hunger.
Spider-Man: Into The Spider-Verse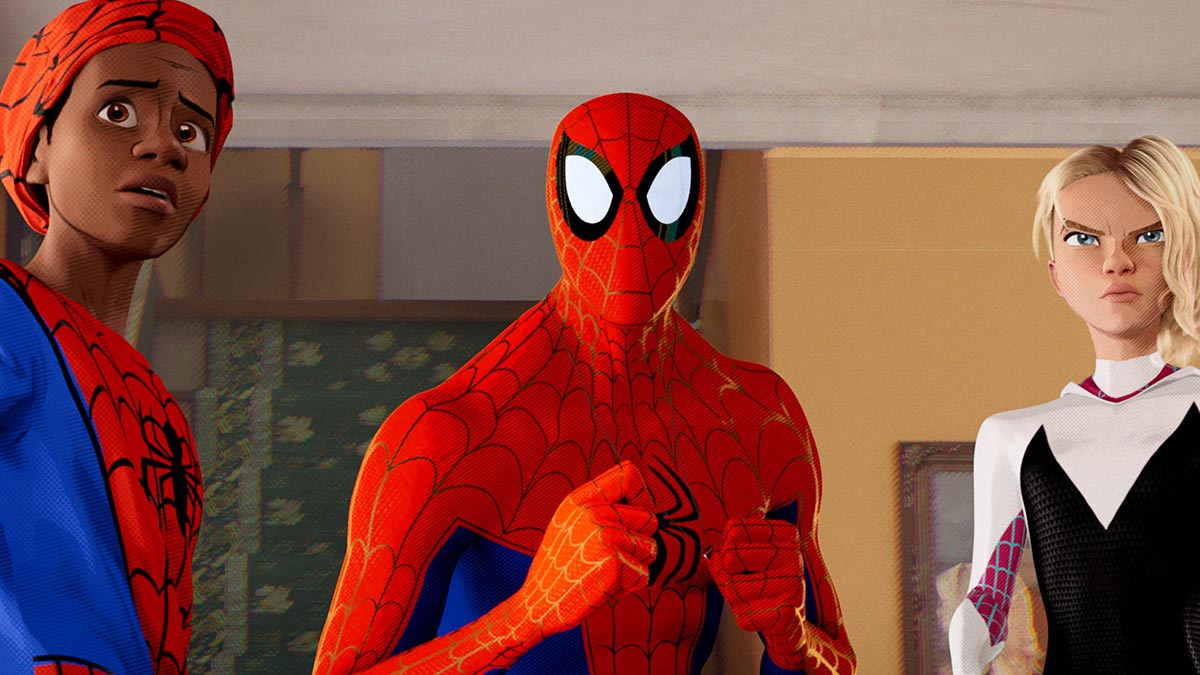 Spider-Man: Into The Spider-Verse, available to buy on the Virgin Media Store. Cert PG
Why have one Spidey when you can have five? Spider-Man: Into The Spider-Verse reimagines everyone's friendly neighbourhood superhero in this comical and conceptual award-winning adventure. When Brooklyn teenager Miles Morales (Shameik Moore, The Get Down) is bitten by a radioactive spider in the subway, he develops superpowers… but he's not the only Spider-Man on the block.
Still feeling Marvel-lous?
If all this superhero talk has left you with a rather sizeable, spandex-shaped hole in your life, check out our Marvel hub for even more shield-throwing, hammer-smashing goodness.

Not heard about the Virgin Media Store?
It's the place where you can buy the latest and greatest movies and TV Box Sets, yours to watch again and again, at home or on the go. Sign up now at virginmediastore.com, choose from hundreds of films and TV Box Sets and start watching instantly.
Enjoy your purchases on your Virgin TV Box (TiVo®/V6), online, or on your registered iOS and Android devices with the Virgin Media Store app.
Show me the latest releases on the Virgin Media Store.
Virgin Media Store: Separate terms and conditions apply to the Virgin Media Store service. DVD included for movie purchases only. Purchases must be made on the website or set top box. Virgin TV subscription and our latest Virgin TV V6 box required to buy and watch via set top box – Store is not available on other boxes. Compatible device & browser required. Max 5 registered devices. Max 2 devices can stream content simultaneously. Stream and download in UK only (or while temporarily in the EU).