Skip to main content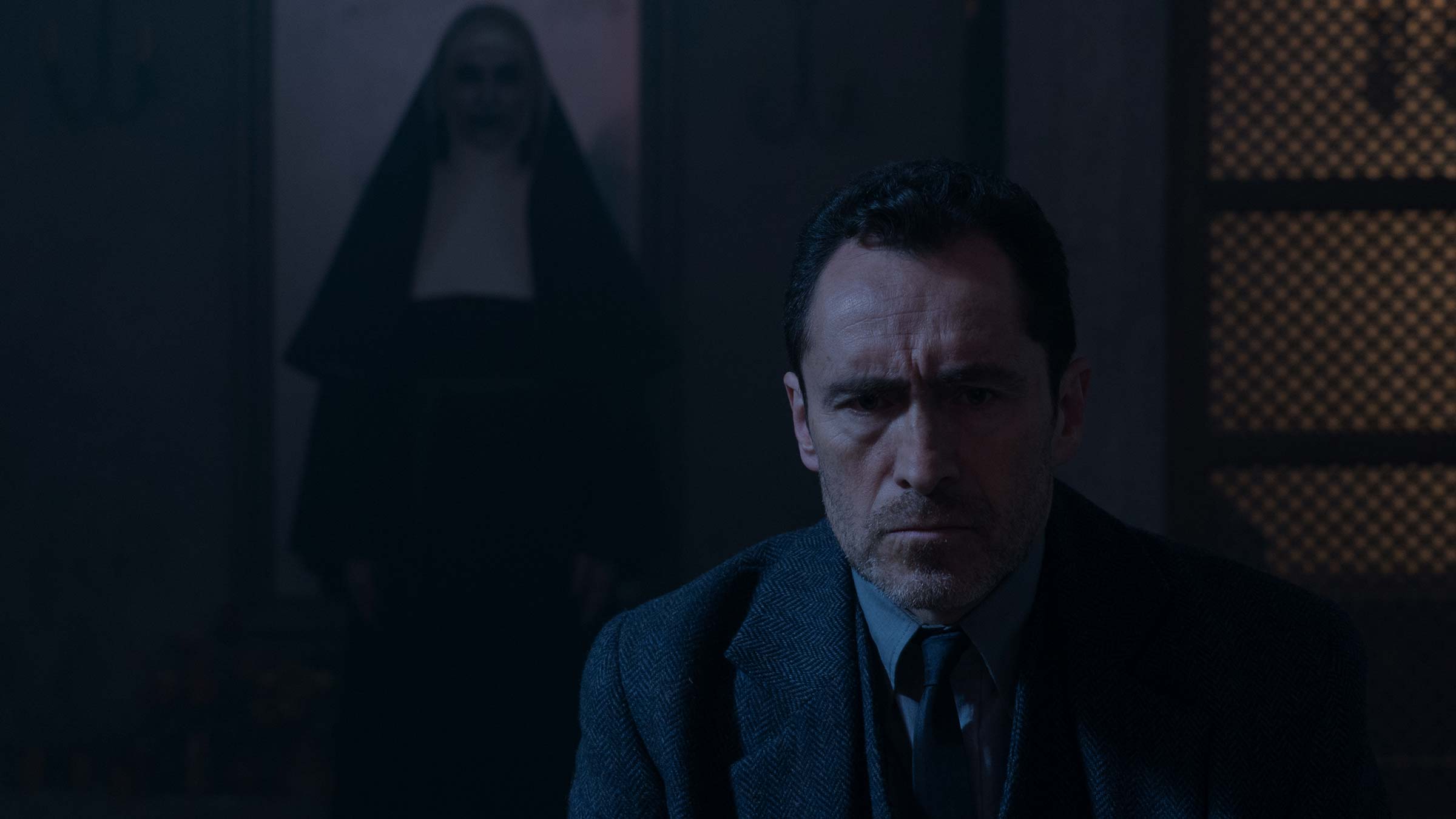 When The Nun was first being promoted, a five-second jump-scare teaser clip was released on YouTube. Viewers complained about how scary the advert was and it was pulled. Consider yourself warned…
The Nun, available from Friday 21 June in Sky Cinema on demand. Cert 15. Also available in HD
"They have a superhero universe, why can't we do that in the horror world?" This is one of the questions that occurred to James Wan, co-writer and producer of The Nun, very early on. Wan, who has stuck his fingers in lots of petrifying pies, including the Saw and Insidious franchises, is who we have to thank for all the nightmares.
"If I could pull off an Avengers of the Conjuring universe, I would love for that to happen," Wan told Digital Spy. "We'll see. It could be fun." So far, he has more than succeeded – there are seven films in the universe to date and The Conjuring 3 is already in the works for 2020, as well as The Nun 2, with The Crooked Man (a creepy character from The Conjuring 2) also a possibility.

So let's begin... before The Conjuring, there was Annabelle, and before Annabelle, there was The Nun, but that's timeline wise, not film release date-wise, just to confuse things. To make things easier to stomach, we've conjured up our investigation graphic for all you need to know about the universe, no matter what order you watch the films in. Just click/hover on the images below...

Find out what's on Sky Cinema
Get even more lights, cameras and action with our movie homepage, featuring all the daily premieres and more of the thousands of films available on demand on Sky Cinema.

Watch on the go
If you subscribe to Sky Cinema on Virgin TV, you can watch on the go with the Sky Cinema app. Just download from the Apple app store, Google Play or the Amazon appstore and log into the app to start watching.
Upgrade to Sky Cinema now
Don't have Sky Cinema? You can find out about our Sky Cinema package and upgrade here.
Sky Cinema on demand: Sky Cinema subscription required
Sky Cinema HD: Sky Cinema Premiere +1 not available in HD.
Sky Cinema app: Only available via the Sky Cinema websites or apps (for compatible iOS and Android mobiles and tablets) to customers who subscribe to these channels. Maximum 2 devices. Only available on iOS 8 and above, and Android 4.x. Watch in the UK or while temporarily in the EU. Selected content may not be available to view. Separate terms and conditions apply to the Sky Cinema apps and websites.
Premium channels (add-ons): 30 days' notice required to remove premium channels/packs. Sky Cinema Premiere +1 not available in HD