Skip to main content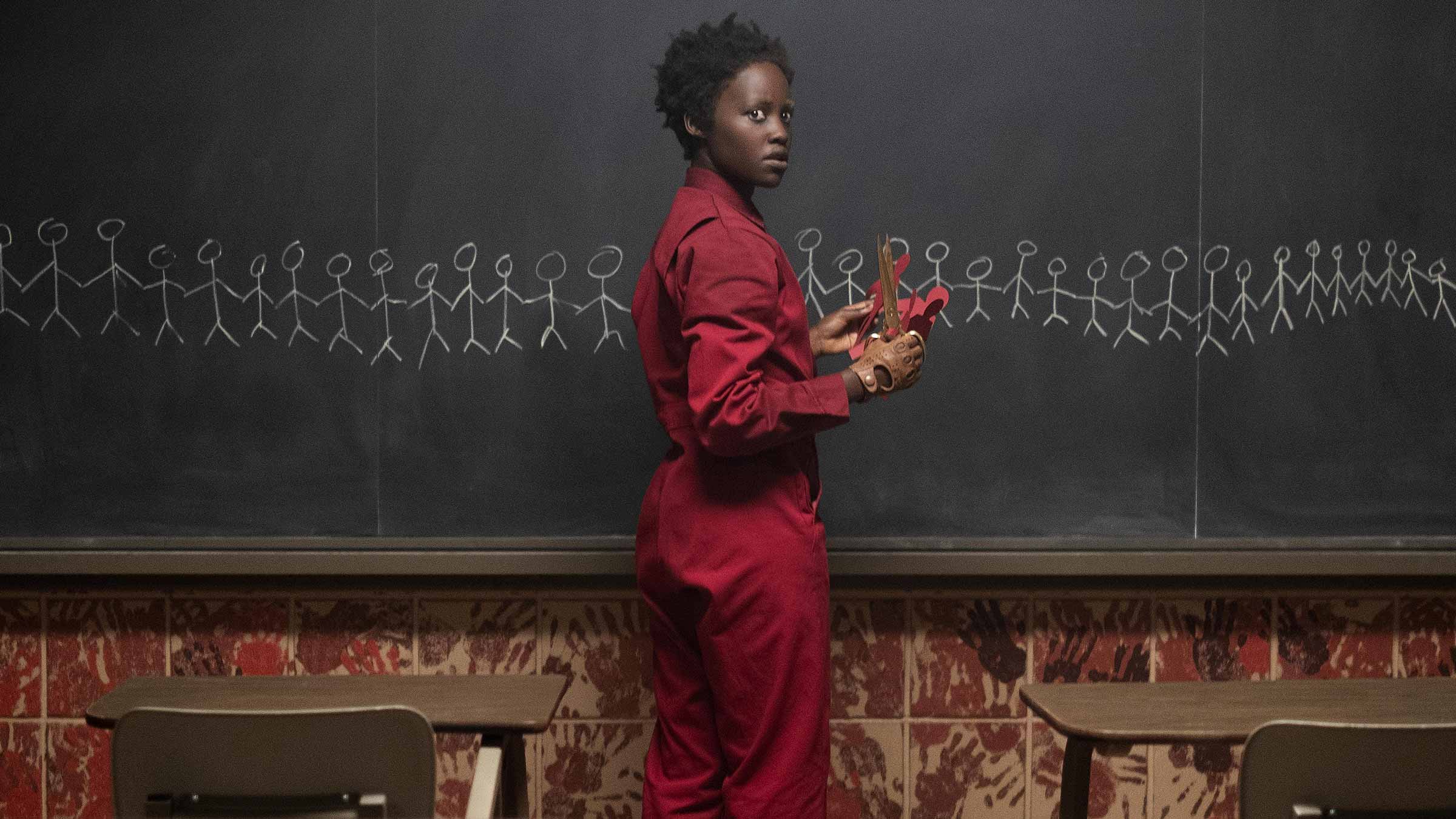 A terrifying psychological horror scattered with references to other frightening flicks? Yep, Us is the Peele deal…
Us, available to buy on the Virgin Media Store. Cert 15
Jordan Peele made history with his very first foray into filmmaking as the first black writer to win the Oscar for Original Screenplay with Get Out. Although Peele was already on our radar before then, mostly for hilarious sketch comedy series Key & Peele featuring his partner-in-crime Keegan-Michael Key, this career move turned Peele into a household name. We were all thinking the same thing – wow, he can do funny and scary! And he's struck again.
For Peele's latest film Us, now available on the Virgin Media Store, he constructed a world where our biggest enemies are ourselves. When Adelaide Wilson (Lupita Nyong'o, 12 Years A Slave) returns to her beachside childhood home with her husband Gabe (Winston Duke, Black Panther) and their children, she has an eerie sense of foreboding that something bad is about to happen – and it does.

Soon enough, four people descend on the house. They're strangers, but… they all look exactly like the Wilsons. What ensues is a battle for survival in this creepy, creative film that maintains a sense of humour throughout.
Before filming, Peele gave Nyong'o and Duke a list of films to watch in order to create "a shared language". And by making the list public, Peele provided viewers with a way to join the conversation. "Everything in this movie was deliberate. That is one thing I can guarantee you," Peele told Mashable. "Unless you didn't like something, and that was a complete accident."
The list contained ten films, but the influences for Us are numerous, especially if you know where to look. Check out the video below, where Peele walks us through a horror movie tournament to crown one film his all-time favourite (not an easy task!).

But wait, there's more!
If you're still hankering for more horror after Us, Pet Sematary is now available to pre-order on the Virgin Media Store. This is the second adaptation of horror master Stephen King's novel, following the 1989 version starring Fred Gwynne and Denise Crosby.
When Dr Louis Creed (Jason Clarke, Zero Dark Thirty) and wife Rachel (Amy Seimetz, Alien: Covenant) relocate from Boston to Maine with their two children, all is not as it seems. They find a burial ground in the woods near their new home and turn to neighbour Jud Crandall (John Lithgow, The Crown) for answers. But the terror to come is not something that can be easily explained…

Not heard about the Virgin Media Store?
It's the place where you can buy the latest and greatest movies and TV Box Sets, yours to watch again and again, at home or on the go. Sign up now at virginmediastore.com, choose from hundreds of films and TV Box Sets and start watching instantly.
Enjoy your purchases on your Virgin TV Box (TiVo®/V6), online, or on your registered iOS and Android devices with the Virgin Media Store app.
Show me the latest releases on the Virgin Media Store.
Virgin Media Store: Separate terms and conditions apply to the Virgin Media Store service. DVD included for movie purchases only. Purchases must be made on the website or set top box. Virgin TV subscription and our latest Virgin TV V6 box required to buy and watch via set top box – Store is not available on other boxes. Compatible device & browser required. Max 5 registered devices. Max 2 devices can stream content simultaneously. Stream and download in UK only (or while temporarily in the EU).