Skip to main content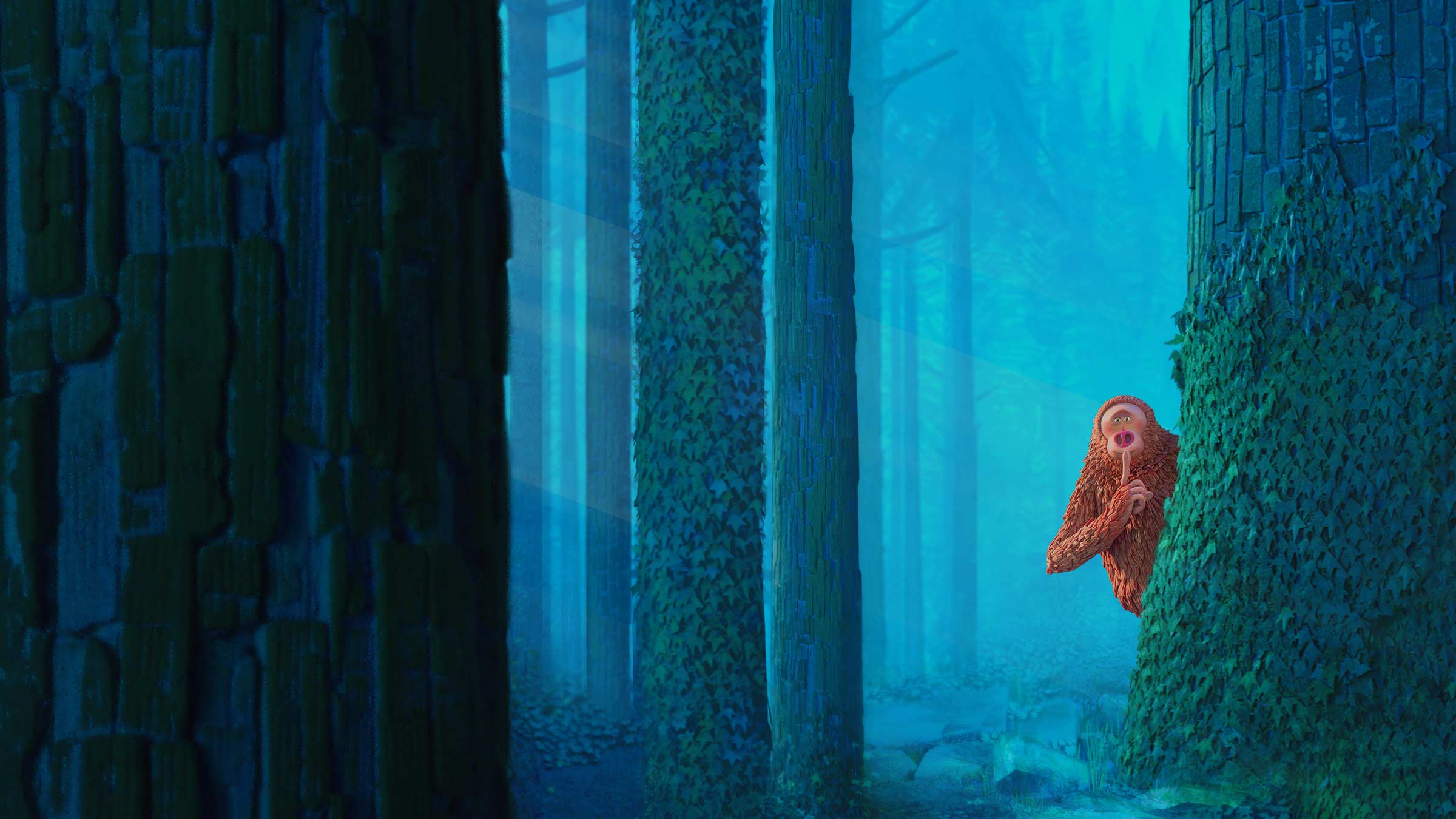 These family-friendly films really bring the heat
Available to buy on the Virgin Media Store
You know what you and the kids need after a long school year? Some time to treat yourselves over the summer holidays. That's what they're for, after all! It's a nice little six-week breather, so there is plenty of time for the movies you missed throughout the year, either from being too tired, too busy or too occupied with homework.
You all deserve some me time. Now is the perfect opportunity to indulge, get caught up and spend time with the kids. They'll love the picks below, and so will you. So why not spend your summer with the Virgin Media Store? Just sit back and relax. Happy watching!
Missing Link, available to buy on the Virgin Media Store. Cert PG
For fans of: Small Foot

From Laika, the stop-motion animation studio behind Coraline and Kubo And The Two Strings, comes this charming, visually vibrant tale. The title refers to the elusive Bigfoot, or Mr Link (Zach Galifianakis, The Hangover).
In Victorian London, adventurer Sir Lionel Frost (Hugh Jackman, The Greatest Showman) goes in search of this curious creature, with the help of former love interest Adelina Fortnight (Zoe Saldana, Guardians Of The Galaxy). But once they discover Bigfoot, he leads them on a new search: to find his long-lost Yeti cousins in the mountains of Shangri-La.

Alita: Battle Angel, available to buy on the Virgin Media Store. Cert 12
For fans of: Avatar

Based on the 1990s Japanese manga series Battle Angel Alita, created by Yukito Kishiro, the film is produced and co-written by James Cameron (Avatar). Centuries in the future, cyborg Alita (Rosa Salazar, Maze Runner: The Death Cure) is found in a scrapyard by cyberdoctor (cool job title, right?) Dyson Ido (Christoph Waltz, Spectre). She has no memory of who she is or how she got there. Motion capture is expertly used here, but be careful: Alita's big eyes might just fool you into thinking she's not dangerous.
Moana, available to buy on the Virgin Media Store. Cert PG
For fans of: Coco

Sun, sea, surf and sand – ahh, paradise. At least it was before Maui (Dwayne Johnson, Rampage), a shapeshifting demigod, stole the heart of the goddess of the island, throwing its ecosystem into disarray. It's up to the chief's daughter Moana (Auli'i Cravalho) to return the heart, save the island and battle a mysterious volcanic demon called Te Kā. No pressure then! Need more Disney? Then check out the Disney Summer Adventures Collection, which features loads of classic and more recent Disney smashes, all available to buy for less until Sunday 18 August.
Frozen, available to buy on the Virgin Media Store. Cert PG
For fans of: Tangled


It doesn't need to be cold outside for little ones and grown-ups alike to sing "Let it go, let it go" in perfect (or close enough) harmony. Princess Elsa of Arendelle (Idina Menzel, Glee) has the power to create and control ice and snow, but when she plunges the kingdom into a seemingly eternal winter, her sister Anna (Kristen Bell, The Good Place) and mountaineer Kristoff (Jonathan Groff, Mindhunter) decide to take matters into their own hands, with a little help from loveable snowman Olaf (Josh Gad, Beauty And The Beast). Who's ready for Frozen 2 this winter? Uhh, WE ARE! But while you wait, why not check out the other delectable Disney movies available for less in the Disney Summer Adventures Collection until Sunday 18 August.
Jumanji: Welcome To The Jungle
Jumanji: Welcome To The Jungle, available to buy on the Virgin Media Store. Cert 12
For fans of: Jumanji (duh!)


This new film in the Jumanji series, which began with the classic 1995 film starring Robin Williams, reimagines Jumanji for a new generation of fans. Four high-schoolers find the computer game Jumanji and quickly learn that it has some very high stakes involved. If they lose, they're stuck in the game forever; if they win, they're free. Dwayne Johnson, Jack Black, Kevin Hart and Karen Gillan are put through their paces as the teens' avatars facing some very unusual obsctacles. With a sequel, Jumanji: The Next Level, set to be released at the end of the year, there's no better time to step inside the game.
Spider-Man: Homecoming, available to buy on the Virgin Media Store. Cert 12
For fans of: Avengers: Infinity War

After going off and doing some avenging with the Avengers, Peter Parker (Tom Holland) returns to his daily life (which is still pretty exciting considering he's Spider-Man). He lives with his aunt May (Marisa Tomei, Crazy, Stupid, Love) and has none other than Tony Stark aka Iron Man (Robert Downey Jr), as his mentor. Just as Peter is coming to terms with his Spidey senses, a new villain called Vulture (Michael Keaton, Dumbo) forces him to kick his superpowers into high gear.
Peter Rabbit, available to buy on the Virgin Media Store. Cert PG
For fans of: The Secret Life Of Pets
Beatrix Potter's beloved Peter Rabbit (James Corden) hops onto your screen with his sisters, Flopsy, Mopsy and Cotton-Tail (Margot Robbie, Elizabeth Debicki and Star Wars' Daisy Ridley), and their cousin Benjamin Bunny (Colin Moody).
They enjoy wreaking havoc on Mr McGregor (Sam Neill, Peaky Blinders) by stealing vegetables from his garden, but when he dies his great-nephew, Thomas McGregor (Domhnall Gleeson), moves in. Thomas is not pleased to make the rabbits' acquaintance and is hellbent on getting rid of them, but they have an ally in neighbour Bea (Rose Byrne, Bridesmaids).
Not heard about the Virgin Media Store?
It's the place where you can buy the latest and greatest movies and TV Box Sets, yours to watch again and again, at home or on the go. Sign up now at virginmediastore.com, choose from hundreds of films and TV Box Sets and start watching instantly.
Enjoy your purchases on your Virgin TV Box (TiVo®/V6), online, or on your registered iOS and Android devices with the Virgin Media Store app.
Show me the latest releases on the Virgin Media Store.
Virgin Media Store: Separate terms and conditions apply to the Virgin Media Store service. DVD included for movie purchases only. Purchases must be made on the website or set top box. Virgin TV subscription and our latest Virgin TV V6 box required to buy and watch via set top box – Store is not available on other boxes. Compatible device & browser required. Max 5 registered devices. Max 2 devices can stream content simultaneously. Stream and download in UK only (or while temporarily in the EU).