Skip to main content
We're shaking things up for you this Christmas with a world of exclusive rewards, perks and experiences on Priority from O2 to add a sparkle to your season!

By Virgin Media
Since Virgin Media and O2 joined forces, our broadband customers get exclusive access to Priority from O2. And to give you a helping hand in making your festive season special, we're shaking things up this year with 25 days of Priority treats.
From nice little surprises like free Weekday Lunchtime Buffets at Pizza Hut Restaurants to once-in-a-lifetime trips. Yep, you could jingle all the way to New York to celebrate Disney's Disenchanted, now streaming exclusively on Disney+. It's our way of adding a sparkle to your Christmas – and who couldn't use some of that right now?
Just download the Priority app and sign up with your Virgin Media registered email address.
Download Priority from the App Store
Download Priority from the Google Play store
Here's a taste of what you could enjoy this week:
Win a family trip to New York with Disney+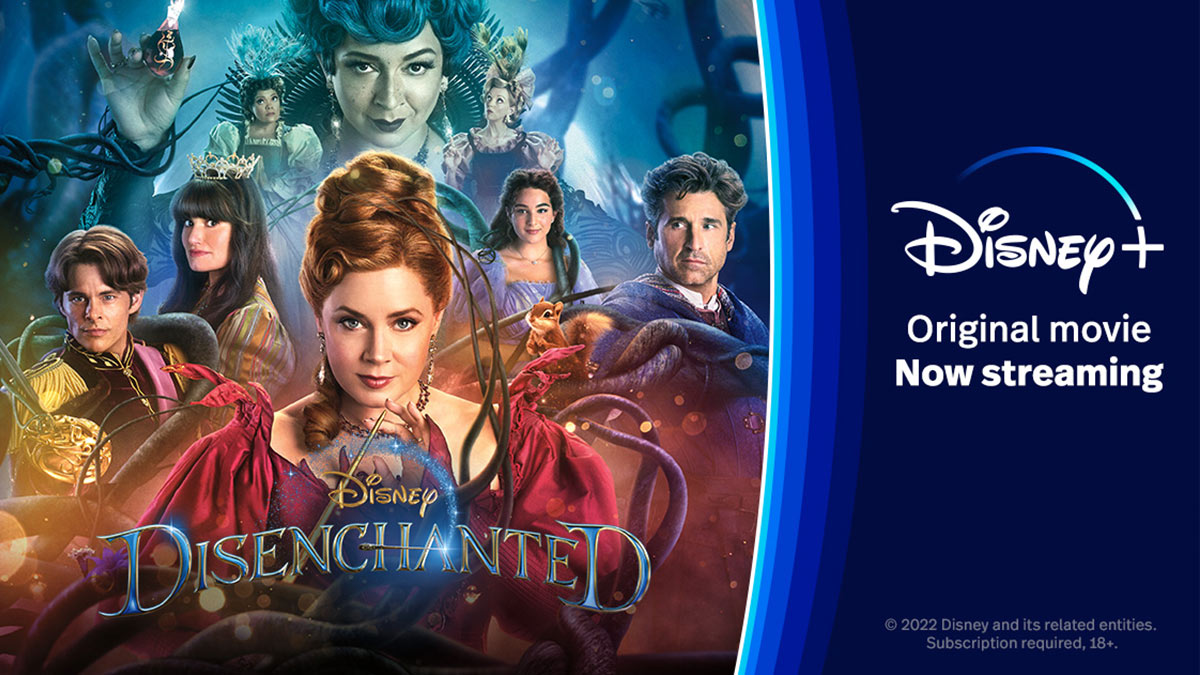 Disney's Disenchanted is now streaming exclusively on Disney+, and to celebrate, we're giving you the chance to visit the city at the heart of it: New York. Your action-packed NYC vacay (as they say there) showcases all the best bits of the city and includes tickets to a Disney Musical on Broadway, a $500 shopping voucher with access to a leading Fifth Avenue store before the public, and a private filming locations tour. Wow. Don't miss out. Enter now today for your chance to win a four-night stay in the Big Apple.
Grab your free Buffet lunch at Pizza Hut Restaurants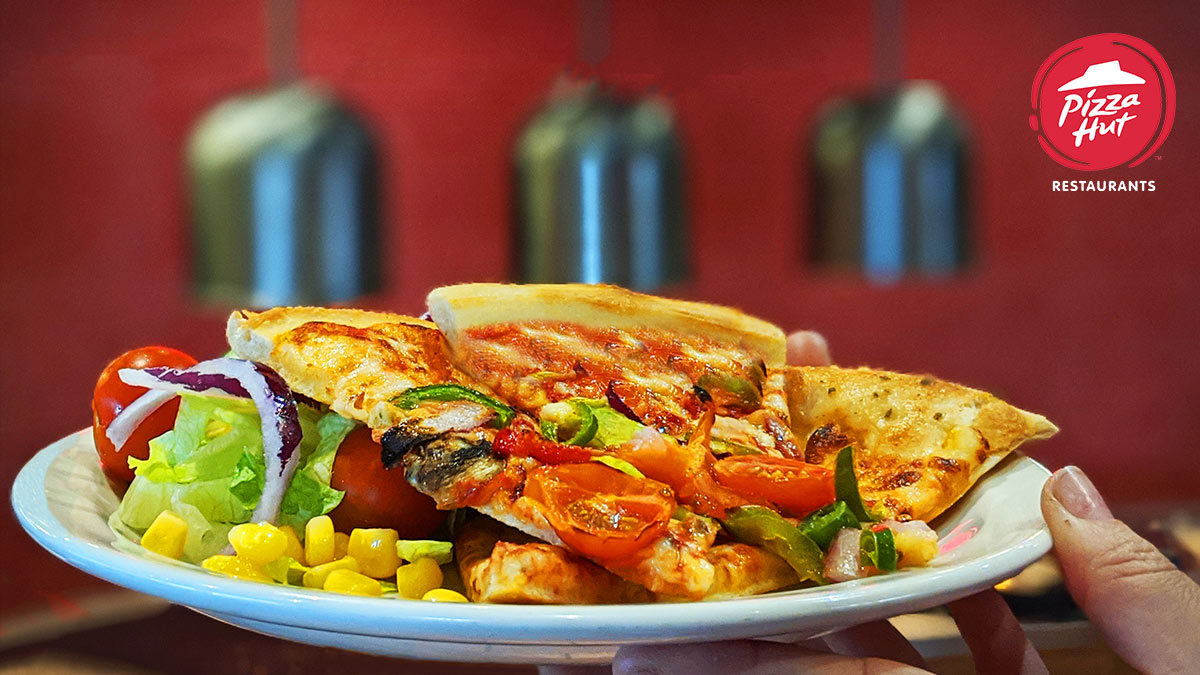 Grab unlimited Pizza, Pasta, and Salad with a free Adult Weekday Lunchtime Buffet at Pizza Hut Restaurants, worth £9.99. Variety is the spice of life, so whether you're a deep pan fan or a thin base buff, you're covered here. Grab a pizza the action with faves like Margherita, Veggie, Pepperoni, Hawaiian and more, or take the pasta path and indulge in creamy four cheese and broccoli or tangy tomato. And don't forget to fill up with lettuce, tomatoes, cucumber, coleslaw, potato salad, tortilla chips and more (don't forget the bacon bits too) at the unlimited Salad Bar. Yum.
Download Priority from the App Store
Download Priority from the Google Play store
Save £96 on a case of 13 Christmas wines – delivered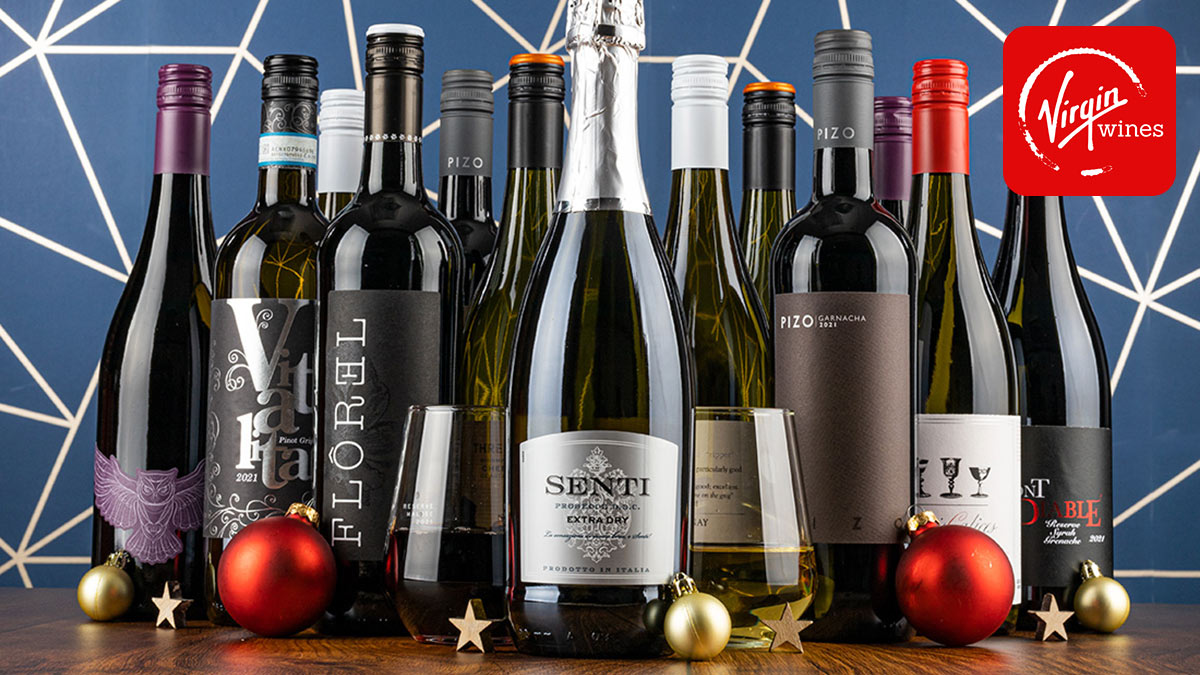 It'll certainly look – and taste – a lot like Christmas with this Exclusive Christmas Collection: 13 bottles of wine, including a bottle of Prosecco along with two elegant stemless wine glasses for just £59.88, delivered – a saving of over £96. Your case of quaffable Christmas wines is available in mixed, all-red, or all-white selections, all curated for perfect pairing with Christmas dinner, firesides and relaxing evenings. And nothing says Christmas like a popping cork. Toast the festive season with a top-quality fizz from Veneto included in your case to get your celebrations off to a cracking start. Order before midnight on Wednesday 21 December to get your festive faves in time for the big day.
What is Priority from O2?
Virgin Media broadband customers can now get Priority Tickets for thousands of gigs and events across the UK, as well as rewards, unique experiences, daily treats, prize draws and perks, all through the Priority app – at no extra cost. We're one big family, and Priority is our way of saying thank you for being part of it.
Just download the Priority app and sign up now to get involved! Plus, if you're already a Virgin Media broadband and O2 Pay Monthly mobile customer you can get additional benefits. Find out more here.
What can I get with Priority from O2?
On top of complimentary cinema tickets, Priority gives you early access to some of the hottest music gigs across the UK as well as exclusive offers.
With Priority, you can also pick up daily treats while you're out and about, from your favourite high-street brands like Greggs. And to keep things fresh, your rewards are updated every month based on the things you love… with a few surprises thrown in, too!
Download Priority from the App Store
Download Priority from the Google Play store
How do I access Priority from O2?
Simply download the app to access these great discounts and rewards. You can get it from the App Store if you're an iPhone user or the Google Play store for Android users. All offers are completely tailored to you. The app uses geo-location technology, which means all offers shown are in close proximity to you, so you won't have to travel far.
So get the app today and start to enjoy the benefits of Priority!
Download Priority from the App Store
Download Priority from the Google Play store
Terms apply. See terms & conditions below.
Term & conditions
O2 customers and Virgin Media broadband customers only. 18+. Internet access and registration required. Offers subject to eligibility criteria and availability. Terms apply, see the Priority from O2 app or go to o2.co.uk/terms. To claim/enter, download the Priority app, register or sign in with your My Virgin Media details. For full terms see o2.co.uk/terms.
New York terms & conditions:
This Prize Draw entitles you to the chance to win an action-packed four-night stay in New York for two or four people.
Package includes a four-night hotel stay in New York with breakfast, return private airport-hotel transfers in New York, private filming locations tour, personal shopping with $500.00 gift voucher with access to leading 5th Avenue store before opening hours, tickets to a Disney Musical on Broadway and travel insurance.
Dates of travel are Thursday to Monday between 2 March 2023 and 4 March 2024, excluding local and American national holidays. This travel period cannot be amended or extended. Winners will forfeit the prize if they fail to travel before 29 February 2024. A minimum of sixty days' notice is required before the chosen departure date.
Prize is subject to availability, has no cash alternative, is non-transferable and non-refundable. Once confirmed, the dates cannot be changed. At least one person travelling must be aged 18 or over. If winner is under 18 then his/her guest must be his/her parent or guardian. The hotel is based on two people sharing one room, or four people sharing one or two rooms. The hotel will take a credit card pre-authorisation or cash deposit to cover any incidentals.
Winner and his/her guest(s) are solely responsible for all other meals and expenses not specifically set forth herein. Broadway tickets minimum age 6, under 14 must be accompanied by an adult.
Winners and guest(s) travel at their own risk and, if for any reason any aspect of this promotion is not capable of running as planned, including war, terrorism, state of emergency, pandemic, or any other kind of disaster, tampering or computer virus, the Promoter reserves the right to cancel, terminate, modify or suspend the promotion or suspend, substitute or modify a prize, subject to any written directions from a relevant regulatory authority.
Winner and his/her guest(s) must have and are responsible for valid e-passports (biometric) and visas/permissions if applicable. Winner and his/her guest(s) must possess a valid ESTA issued via the US Visa Waiver programme: https://esta.cbp.dhs.gov. Only winners/guests with valid visas do not require this.
Winner and guest(s) must observe at all times the Covid-19 restrictions and health and safety laws and regulations applicable to travel, hotel and activities. This may include, but not be limited to, testing requirements and/or proof of vaccination status. Winner and guest shall be responsible for ensuring that they comply at all times with any such restrictions and/or requirements in order to redeem the prize.
Any potential winner and their proposed guest will be required to sign a prize acceptance and release form in order to be eligible to win and/or participate in the prize.
Except for the one or three guest(s) permitted to you as part of your prize, you are not allowed to bring any additional family members or guests on the Prize trip. Your guest may not be selected through any further contest, promotion or commercial event. You and your guest(s) must travel on the same itinerary from a Sponsor-selected airport near your home. Once selected, your guest may not be changed without the express consent of Performance Entertainment (PE), who are arranging the prize, which PE may grant or withhold in their sole discretion.
Nothing in this travel package authorizes any person to use the Walt Disney Company's and its affiliated companies (collectively, "Disney") name, brand, intellectual property, characters or reputation in conjunction with this travel package or any prize promotions whatsoever and that a valid promotional agreement with Disney is a precondition for use of this prize package in association with Disney's name or Disney-owned intellectual property.
Pizza Hut Restaurants terms & conditions:
This Reward entitles you to receive one free Adult Weekday Lunchtime Buffet (Unlimited Pizza, Pasta and Salad) at Pizza Hut Restaurants (RRP £9.99) until 3pm, Monday to Friday.
To redeem, copy the unique code from the Priority app when purchasing via the Pizza Hut Restaurants mobile ordering system. If you are showing the code to a server, it must be from the live app. Screenshots will not be accepted.
One free Adult Buffet can be claimed per bill. If claiming two Adult Buffets each must be put through on a separate bill and you will require an additional Priority code. No other purchase is necessary. Customers must enter the code at the point of payment when ordering on their mobile.
Valid at Pizza Hut Restaurants in England, Scotland and Wales only. Not valid at Pizza Hut Delivery or restaurants in Northern Ireland.
Voucher is only valid for dine-in, and excludes takeaway or delivery orders.
The Reward can only be used once per week during the live dates. Code will only be valid for one free Adult Weekday Lunchtime Buffet. Excludes any other Pizza Hut Restaurants Meal Bundles, Buffet Bundles, Evening Buffet, Weekend Buffet, Kids Meals, Kids Buffet, offers, deals, discounts, mains, sides, desserts and drinks. All items are subject to availability.
Codes will be valid during opening times. Please check your nearest Pizza Hut Restaurant for opening and closing times.
Voucher codes are non-transferable and have no cash value. Unused, expired, and redeemed voucher codes cannot be refunded, exchanged or returned.
Not combinable with any other offer. This Reward cannot be redeemed for cash.
Virgin Wines terms & conditions:
This Reward entitles you to purchase a Priority exclusive 13 bottle WineBank selection for £59.88 (RRP £156.86) and two stemless wine glasses. With wines worth up to £12.99 a bottle, these are available to Priority members for just £4.61 each and delivered to your door at no extra cost (free Standard delivery). UK Delivery only. Customers can select between a mixed, all red or all-white selection, all of which will come with a bottle of Prosecco.
You must be 18 or over to buy alcohol. Strictly limited to one case per customer. Offer is unavailable to existing WineBank members. Not to be combined with any other promotion. By redeeming this offer you agree to try the Virgin Wines WineBank. WineBank uses easy monthly top-ups to save for your wine and rewards you with £1 for every £5 you deposit, plus free delivery on all future purchases. There's no obligation to buy any more wine. Your default monthly payment is £25 which you can change on Virgin Wines' website. You can cancel your WineBank membership at any time and withdraw any funds you've added. For full T&C's, visit: https://www.virginwines.co.uk/terms