Skip to main content
It has never been easier to find all your ITV favourites on your telly box – plus we're launching some Box Sets every customer can enjoy

By Virgin TV Edit
Your favourite ITV Box Sets have a new home! All the best ITV shows will be available to enjoy directly on the ITV Hub, making it easier than ever to find your next Box Set binge. Whether you're in the mood for some gripping drama, laugh-out-loud comedy or the very best in daytime and factual entertainment, all your favourites are now in one place.
ITV Hub is available to all Virgin TV customers with Virgin TV 360 box or a V6 box, powered by TiVo®. Customers with those boxes will be able to find it in the Apps & Games section. You don't need to do anything. It'll be there waiting for you as soon as you're ready.
But that's not all! As well as ITV Hub for Virgin TV 360 and V6 customers, all Virgin TV customers can now enjoy the very best in drama and culture, comedy gold, plus guilty pleasures in these great curated Box Sets. Want to see some of the shows you can watch in each collection? Here we go:
Great British Drama collection
The Tower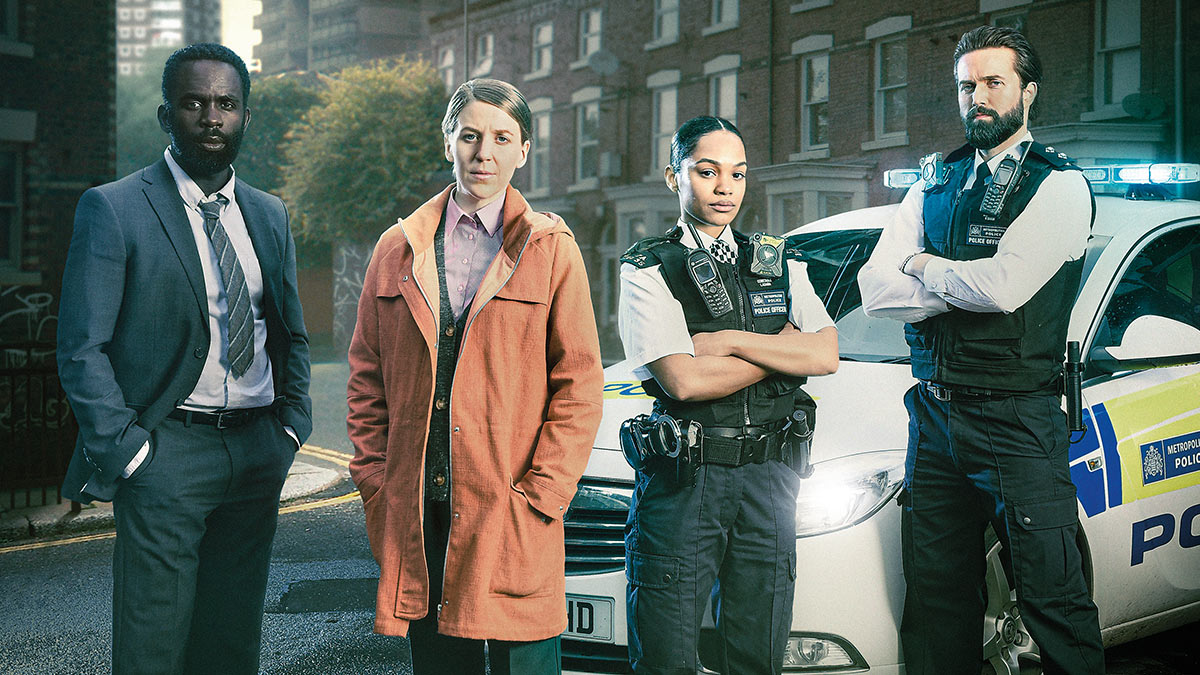 Find it in On Demand
The Tower follows DS Sarah Collins (Gemma Whelan) investigating a mysterious double-homicide. On arrival at the crime scene, at the foot of a residential high-rise, she's faced with the bodies of a 15-year-old girl and their long-serving colleague. Compelling drama at its finest.
The Larkins
Find it in On Demand
Starring Bradley Walsh, this is a new adaptation of the classic novel The Darling Buds Of May by HE Bates, following the warm-hearted, wheeler-dealing adventures of the iconic Larkin family.
Angela Black
Find it in On Demand
Joanne Froggatt teams up again with the guys behind other ITV drama Liar as a wife trapped in an abusive relationship she cannot escape. But when Angela (Froggatt) is approached by a private investigator (Samuel Adewunmi), her husband's darkest secrets are revealed.
Marcella
Find it in On Demand
Brilliant ex-Murder Squad bobby, Marcella (Anna Friel) is dragged back into the Met Police after a 12-year break, to revisit a case from her past and finally track down her perp.
Innocent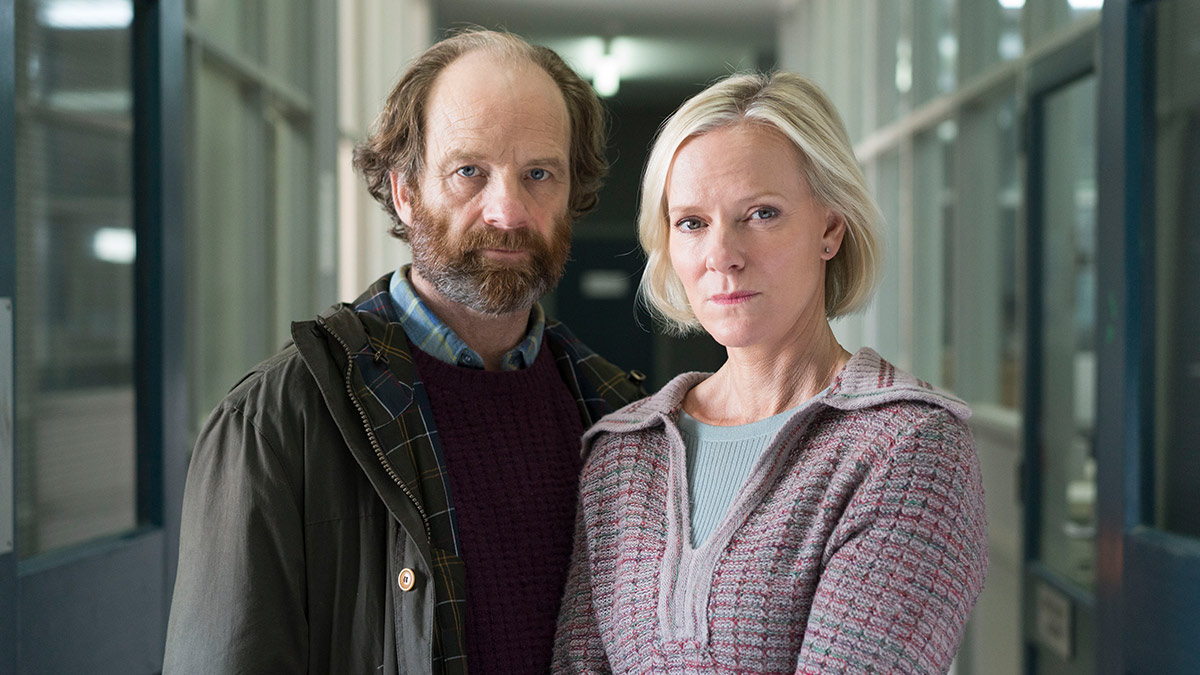 Find it in On Demand
In each of the two seasons of this drama, someone wrongly convicted of a crime attempts to find out the truth about what really happened. But although they have been cleared in the eyes of the justice system, will their family and friends be able to forgive and forget?
It's A Sin
Find it in On Demand
It's A Sin stars Years & Years' Olly Alexander as a young gay man called Richie, living in London alongside the AIDS virus in the early 1980s. Brilliant, compelling, funny and sad, it was one of the best shows in 2021 – so perfect to catch up on if you missed it the first time.
Luther
Find it in On Demand
This police drama follows devoted DCI John Luther (Idris Elba) and his work with the serious crime unit. When he's unable to arrest the brilliant, but obviously guilty, Alice Morgan (Ruth Wilson) due to lack of evidence, the pair form an unlikely relationship, with Alice offering Luther an insight into the criminal mind.
Death In Paradise
Find it in On Demand
Death in Paradise takes place on the tropical Caribbean island of Saint-Marie, home to lots of mysterious goings on, attracting one British detective after another, including Ben Miller, Kris Marshall, Ardal O'Hanlon and – more recently – Ralf Little.
Brassic
Find it in On Demand
Vinnie (Joe Gilgun), Dylan (Damien Molony), Cardi (Tom Hanson), Ash (Aaron Heffernan), Tommo (Ryan Sampson) and JJ (Parth Thakerar) have been mates forever, but they're going nowhere. Driven to a life of petty crime, it's time to grow up. Or is it? Also starring Michelle Keegan.
Culture Vulture collection
Cooking With The Stars
Find it in On Demand
Britain's top chefs team up with some of the country's biggest stars to cook up a feast in the kitchen. How will the likes of Strictly head judge Shirley Ballas or comedian Johnny Vegas do when they're out of their comfort zone? Tom Allen and Emma Willis present.
Ainsley's Food We Love
Find it in On Demand
Ainsley is back in the kitchen cooking up some of his tastiest recipes as well as chatting with some famous faces who join him to reminisce about their favourite meals. After watching this one, you'll soon be in the kitchen falling in love with this food as well.
Gordon, Gino & Fred: Road Trip
Find it in On Demand
Join Gordon Ramsey, Gino D'Acampo and Fred Sirieix as they seek out the best produce on the open roads as they explore each of their homelands – Scotland, Italy and France. Along the way there will be plenty of banter between the three unlikely travel companions. Think The Grand Tour but with food.
Escape To The Chateau
Find it in On Demand
Dick Strawbridge and his partner Angel have had enough of life in their two-bed apartment in Essex, they've got bigger dreams. With the money from the sale, they buy a run-down 19th-century chateau in France, but a 45-room renovation is no mean feat. The TV equivalent of hot chocolate and a snuggly blanket. Perfection.
Portrait Artist Of The Year
Find it in On Demand
Here, artists are pitted against each other as they compete to paint an accurate recreation of a famous face. But the celebs aren't the ones they have to impress, it's the panel of esteemed curators and artistic judges. But who will be crowned… well, the clue is in the title of the show.
Guilty Pleasures collection
Real Housewives Of Cheshire
Find it in On Demand
Following a group of women residing in one of the UK's most affluent areas, the glamorous Golden Triangle of Cheshire, you won't want to miss this one. There are many Real Housewives series across the globe, but hands down, this is the best one.
The Only Way Is Essex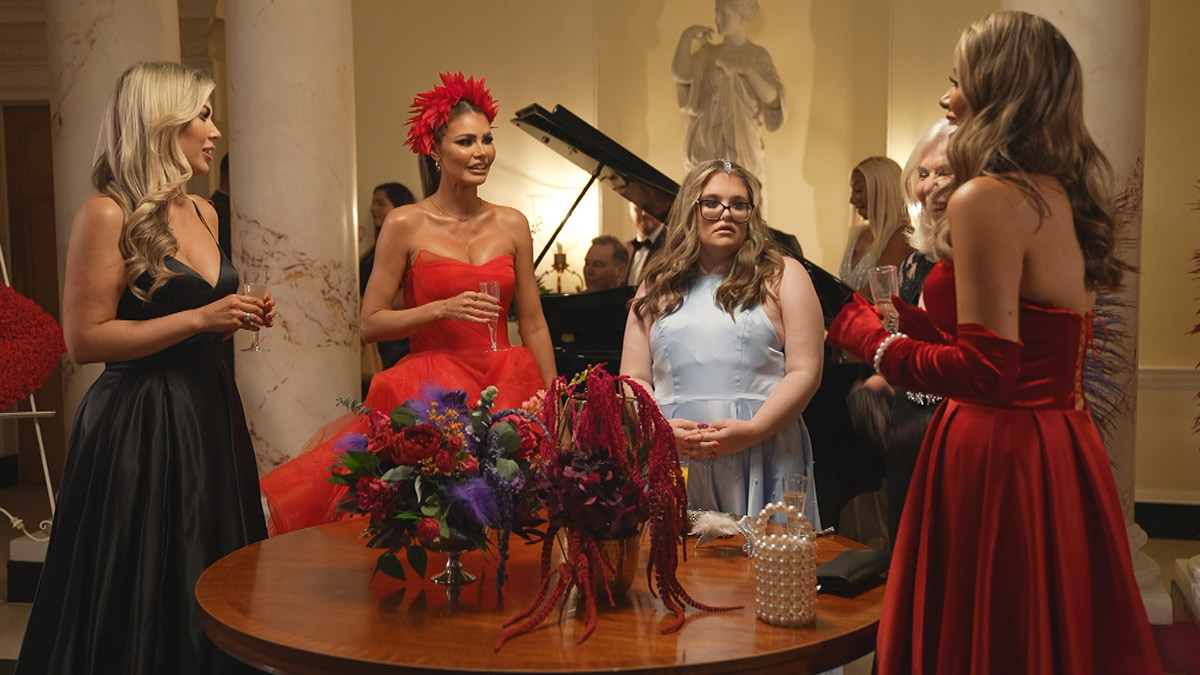 Find it in On Demand
The show that has spawned many of the country's biggest reality names, from Mark Wright to Gemma Collins. Follow the lives, loves and scandals of a group of real-life Essex guys and girls.
Love Island
Find it in On Demand
The big daddy of all reality shows right now. If you missed out on the past summer of Love, then you can catch up here on all the action, tears and tantrums. And the many ways the contestants dream up new sayings to communicate that a prospective partner is "right up their street"".
Bradley & Barney Walsh: Breaking Dad
Find it in On Demand
The latest parent and offspring travel show sees Bradley Walsh journey the world with his son Barney. The only issue is that Bradley has no interest in doing so. Check out their adventures as they travel the globe for a spot of father/son bonding.
Geordie Shore
Find it in On Demand
Welcome to The Toon! Geordie Shore sees a group of young, attractive lads and lasses from Newcastle living in a shared house. During the day they've all got their day jobs, but when the sun goes down, it's time to hit the tiles and get mortal. Originally the UK version of Jersey Shore, it has more than outdone the exploits of its US counterpart.
Teen Mom UK
Find it in On Demand
In this UK spin-off of the original American version, we follow a group of young mothers as they navigate the trials and tribulations of motherhood. This has become one of MTV's most popular shows, focusing on the women's support networks as much as the mothers themselves.

Ex On The Beach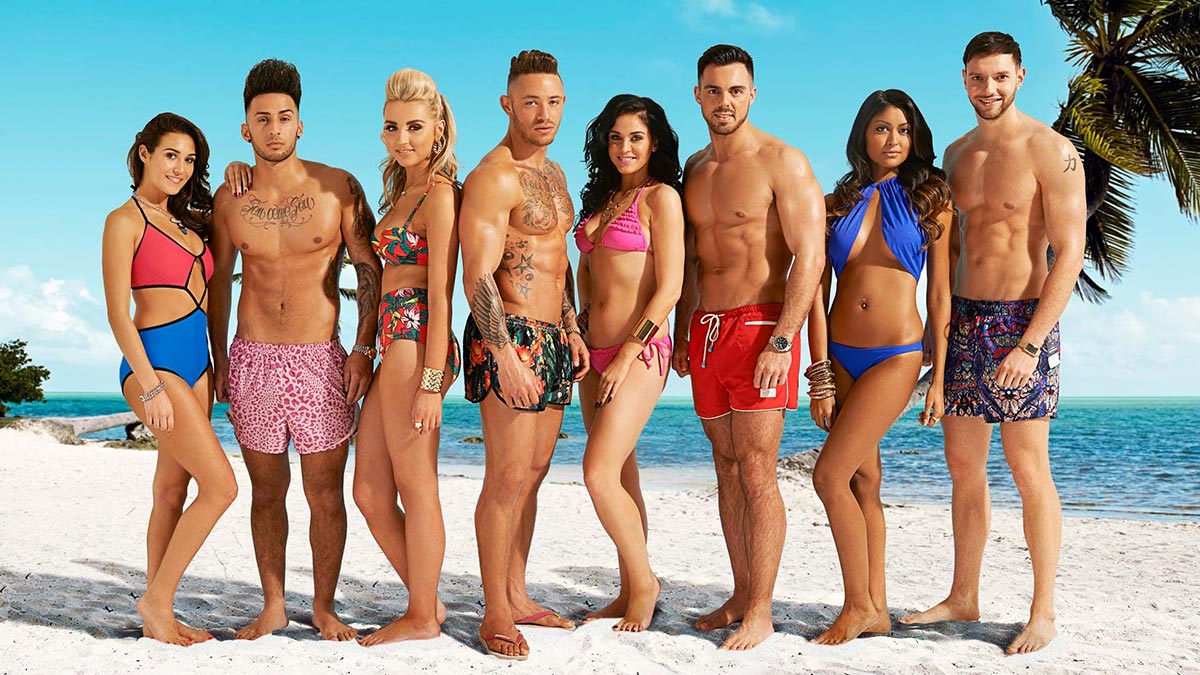 Find it in On Demand
This reality show follows a squad of singles as they relax by the sea, but the tranquillity is always ruined when one of their exes turns up to put a dampener on the fun in the sun. If you thought Love Island was wild, it's got nothing on this.
Made In Chelsea
Find it in On Demand
The reality show that offers an insight into what rich 20-somethings get up to in their personal lives as they live and party (mostly party, really) in London's fanciest areas. Being born into money doesn't guarantee happiness, but drama is definitely on the cards.
Comedy Gold collection
Buffering
Find it in On Demand
Iain Stirling co-created and stars in this comedy about a man also named Iain. This one has enough autobiographical elements (he's a kids TV presenter, something that Iain started out as, too) that you'll be wondering where the line between fact and fiction is, but you'll be laughing too hard to worry about that anyway.
Plebs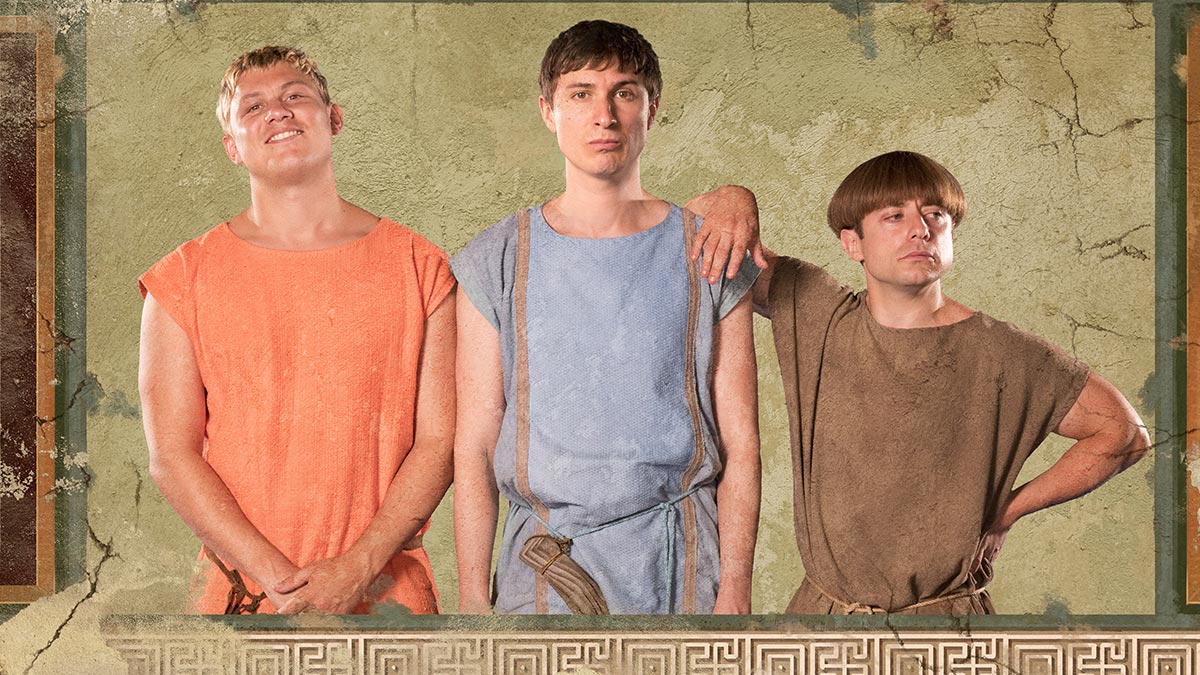 Find it in On Demand
Imagine if The Inbetweeners was set in Ancient Rome. Well, it turns out that it would be very similar. Follow the antics of three desperate guys looks for love and success. Starring Tom Rosenthal and Ryan Sampson, make this sitcom part of your personal history.
Timewasters
Find it in On Demand
An unsuccessful all-Black jazz ensemble travel back in time to the 1920s (and then later to the 1950s). While hilarious, it also deals with the racism of the periods, and is well worth your… time.
The Stand Up Sketch Show
Find it in On Demand
Variety comedy show packed with stand-up routines from some of the nation's most loved comedians. Stand up and sketches? The perfect combo.
Only Fools And Horses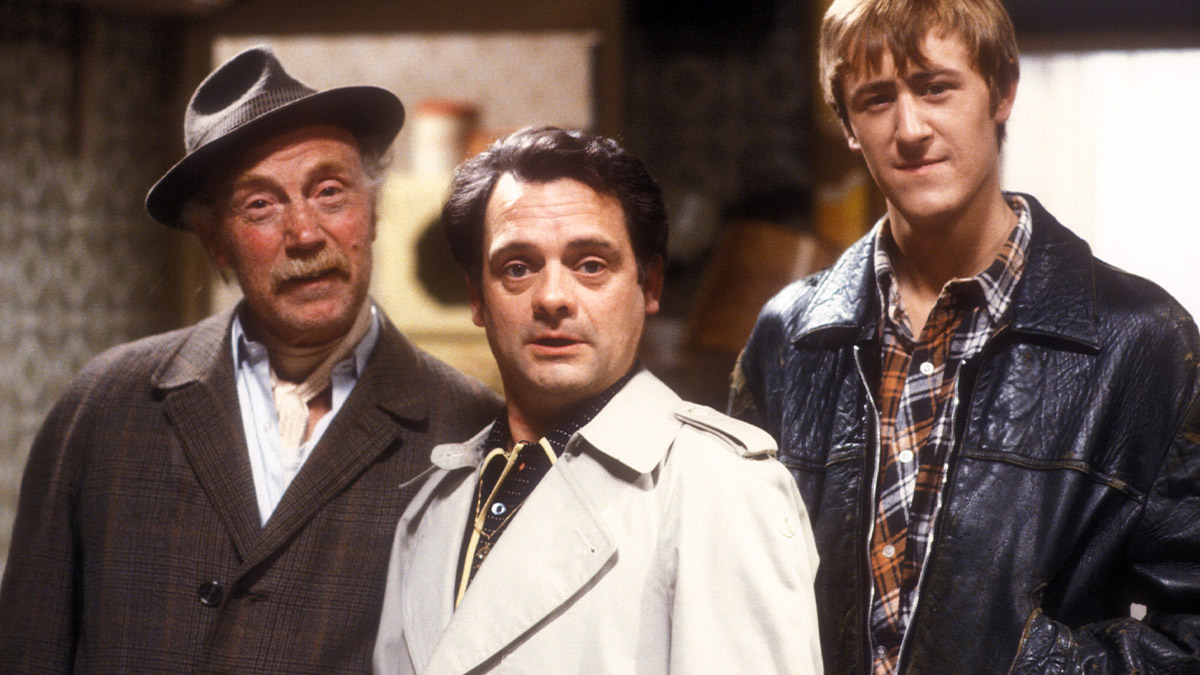 Find it in On Demand
Del Boy (Sir David Jason) thinks himself quite the wheeler-dealer, willing to sell anything he can get his hands on. And with a little luck, and a lot of help from his brother Rodney (Nicholas Lyndhurst), maybe they'll strike it rich one day. You may have seen every episode a thousand times, but it's still as funny as the first time.
Gavin & Stacey
Find it in On Demand
When Gavin and Stacey become loved up IRL following a brief online courtship, the lives of their dysfunctional friends and family members collide. The show gave us some of the most memorable sitcom characters in British comedy history, including Smithy (James Corden) and Nessa (Ruth Jones).
Peep Show
Find it in On Demand
Mark (David Mitchell) and Jez (Robert Webb) met at university and now share a flat in Croydon. The two are more chalk and cheese than best friends at first glance, but one thing's for sure – they're both useless at being proper adults. A sitcom that manages to barbeque a dog and, somehow, still make sense.
The Inbetweeners
Find it in On Demand
This coming-of-age comedy sees four hapless friends trying to make a mark on their little corner of suburbia, with hilariously awkward consequences. One of the most successful British comedies in recent years, it made instant stars of the cast, and features a host of catchphrases that are, unfortunately, too rude to repeat here.
Want to know more about your telly apps?
Did you know your TV box is filled with loads of clever apps, bringing together the shows you love in one place? Find out more about what you can get here.
TV channels: Channels, content and features available depend on your chosen package. Channel line-ups and content are subject to change at any time and to regional variations.
ITV HD is subject to regional variation. ITV HD is not available where STV HD or UTV HD is available.
Catch Up TV: Catch Up TV content available for up to 7 days or up to 30 days after broadcast, depending on content.
On Demand: Content available to view depends on TV package. Time limits apply for viewing chargeable On Demand content – see virginmedia.com. Once purchased, all chargeable On Demand content must be viewed within 48 hours. Premium channels and upgrades must be kept for at least 30 days.