Skip to main content
There are loads of exciting new games coming to consoles across the board in January and February
By Becky Gamester-Newton and Jon Billinge, Writers
Gaming goes old school this January and February, both literally and figuratively. There's a host of retro revamps to get all misty-eyed over, plus a literal "old school" where a, shall we say, magical term or two awaits your enrolment.
There's zero-gravity adventure in Deliver Us Mars, which sees you mixing mystery and exploration on the red planet. Elsewhere, RPGs fans can tuck into the magic and majesty of Fire Emblem Engage. And whether you're a wee spriggan or a wise old wizard, prepare to go potty as Hogwarts Legacy brings The Boy Who Lived's universe to your fingertips.
Don't forget, if you want to download any of these games, with a Virgin Media Broadband package for gamers, you'll be set up to dominate the competition with a fast, stable connection. Find out more here.
Let's dive in…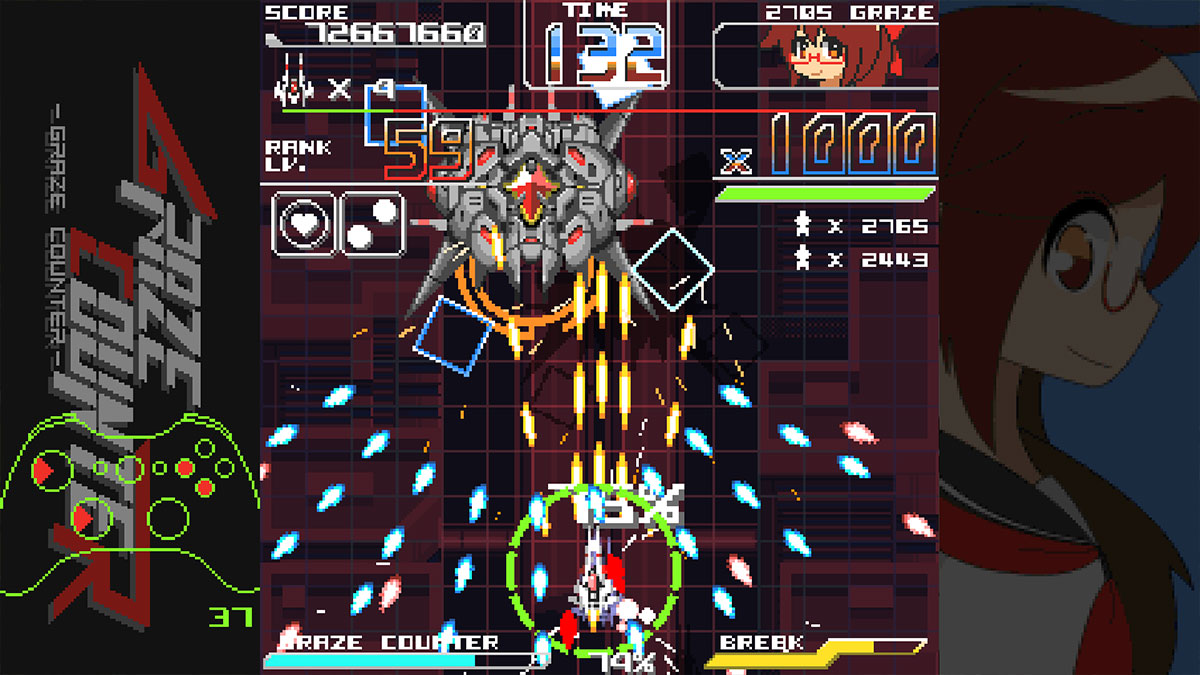 Available on PC, PS4, PS5, XBox One and Xbox Series X/S from Wednesday 18 January 2023. Available on Nintendo Switch from Thursday 19 January
Playing dangerously is the name of the game in this high-risk, high-reward arcade-style shooter. Across four difficulty levels and four unique story modes, you'll "graze" past enemy bullets to charge your Graze Counter, then unleash it upon your foes. Obliterating enemies with these special attacks helps you build up your Break Gauge, eventually giving you a temporary firepower boost. A slice of retro heaven!
A Space For The Unbound
Available on PC, Nintendo Switch, PS4, PS5, XBox One and Xbox Series X/S from Thursday 19 January 2023
"High school is ending and the world is ending with it." That's the premise for this slice-of-life adventure game, set in rural Indonesia in the late 90s. Delicate pixel art captures the story of high school sweethearts Atma and Raya, who set out on a joint mission when a supernatural power threatens their entire existence. Exploring themes of romance, self-discovery and mental health, it looks like a gentle and beautiful adventure.
The Tower: To The Bottom
Available on PC and Nintendo Switch from Thursday 19 January 2023
In this survival roguelike adventure, 20 children are stuck at the top of a terrifying, endless tower. Choose which child you want to control, then use all your magic, stealth and combat skills as you attempt to guide your group to the ground and safety – outwitting unknown enemies, capricious gods and the other kids along the way.
Colossal Cave
Available on PS5, PC, Nintendo Switch and Xbox Series X from Thursday 19 January
Gamers of a certain age will remember the legendary text-based original of Colossal Cave and its immortal opening words: "You are standing at the end of a road before a small brick building. Around you is a forest. A small stream flows out of the building and down a gully." Gaming legend Roberta Williams is behind the reinvention with her first release in more than two decades, so you can expect her trademark baffling puzzles, chucklesome humour and vivid characters.
Persona 3 Portable & Persona 4 Golden
Persona 3 Portable is available on PS4, PC, Nintendo Switch, Xbox Series X and Xbox One from Thursday 19 January
Persona 4 Golden is available on PS4, Nintendo Switch, Xbox Series X and Xbox One from Thursday 19 January
This Persona pair finally gets released on modern consoles! Both remastered versions have upgraded graphics, different difficulties to choose from at the beginning of the game, and the ability to save at any point during the game. In Persona 4 Golden, there will also be an 'album' feature, which means you can revisit scenes already witnessed and change dialogue options to explore any differences.
Fire Emblem Engage
Available on Nintendo Switch from Friday 20 January
A new addition to the long-running series, Fire Emblem Engage is a tactical RPG - and you can even bring in legendary lords from other Fire Emblem games. Challenging turn-based battles are reinforced, and the weapons take on a rock-paper-scissors style relationship. However there are some new introductions too, such as enemies dropping their weapons if you hit them with one that they are vulnerable to (though remember they can do the same to you).
Monster Hunter Rise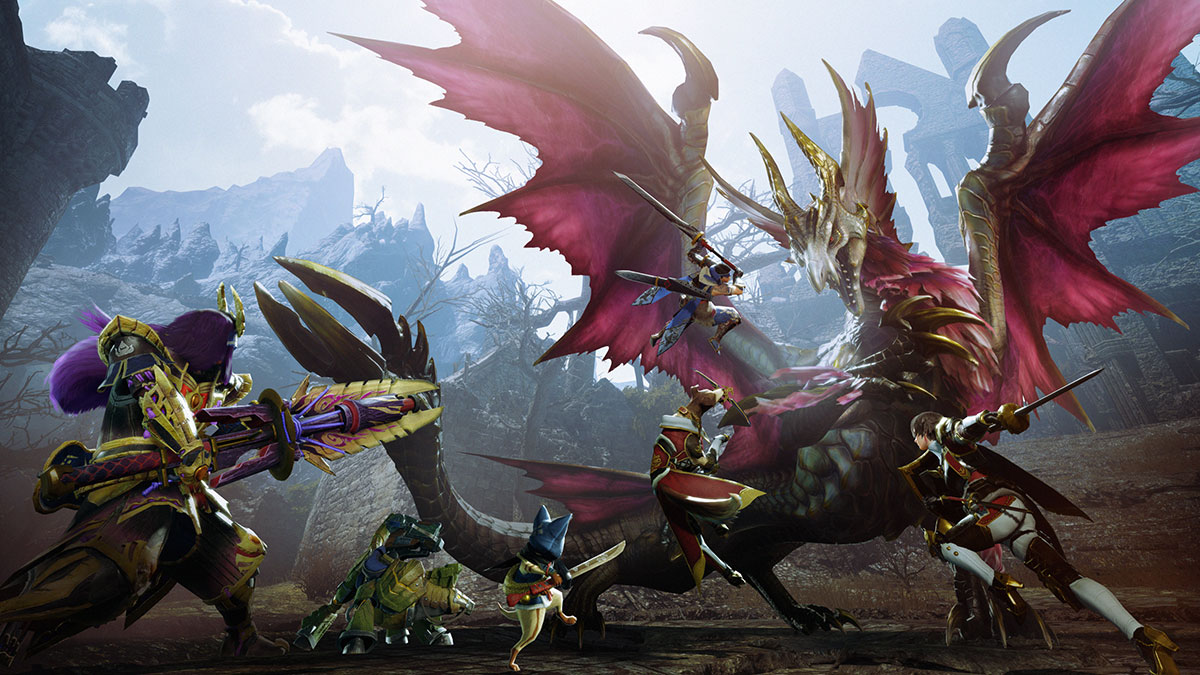 Available on PS5, PS4, Xbox Series X and Xbox One from Friday 20 January
The latest installment in the action RPG series, Monster Hunter Rise transports players to Kamura Village, which - according to makers Capcom - is "a colourful and tranquil setting that attracts visitors with its unique culture and innovative hunting technologies". Hunters can tackle challenges solo or as a team with three other online players, and can take on enemies with up to 14 weapon types. This new addition to the series includes fresh new mechanics such as the 'Wyvern Riding' technique which "allows players to temporarily take control of a monster and yield spectacular battle sequences during hunts".
Forspoken
Available on PS5 and PC from Tuesday 24 January
The premise of Forspoken is this: Frey Holland is mysteriously taken from New York City to the challenging landscape of Athia. Her quest is to find her way home via the obligatory beasts to battle against. With side missions and battles aplenty, Forspoken is as entertaining as it is dazzling to view (watch the above trailer if you don't believe us). It's also the adventure debut from Luminous Productions, which is made up of the developers behind Final Fantasy 15.
Mahokenshi
Available on PC from Tuesday 24 January
Although Mahokenshi appears to be a 4X game set in an ancient myth, developers have described it as "a blend of adventure, strategy and deckbuilding". Instead of a generic battlefield, Mahokenshi is set on a large hex map as you move around to spar with demons and protect the land from corruption.
Anniversary Wonder Boy Collection
Available on PS5, PS4 and Nintendo Switch from Thursday 26 January
This more extensive version of Wonder Boy Collection features 21 versions of six of the most iconic Wonder Boy games ever released. From the 1986 arcade original to 1994's Monster World IV, this new version brings the collection up to date for today's hardware alongside new features such as the ability to rewind. If nostalgic gameplay is your thing, then this is a must-buy.
Dead Space (remake)
Available on PS5, PC and Xbox Series X from Friday 27 January
Poor old Isaac, eh? The protagonist of the famed sci-fi horror franchise has had to deal with those pesky necromorphs three times already. And now, he's being forced to revisit his epic first outing all over again! He'll be able to enjoy massively improved visuals and next-gen limb-cutting technology as he fights to survive this time around though, which is nice.

Backfirewall
Available on PS5, PS4, PC, Xbox Series X and Xbox One from Monday 30 January
It's hard these days to pull yourself away from the lure of your smartphone, but what if you were literally pulled inside your device? A cacophony of data! Treacherous user journeys! Your browser history made flesh! This is the conceit of cerebral narrative adventure-em-up Backfirewall, in which you embody an update assistant seeking to save its beloved system from deletion.
Inkulinati

Available on PC, Xbox Series X and Xbox One from Tuesday 31 January
Swords! Rabbits! Rabbits with swords! Someone at Yaza Games has been mining the pages of Redwall and we are hare for it. With an ink-based art style reminiscent of the masterful Pentiment, it's an action-packed medieval strategy adventure that could have been lifted directly from a historical manuscript. Plus: Swords! Rabbits! Rabbits with swords!
Season: A Letter To The Future
Available on PS5, PS4 and PC from Tuesday 31 January
After something a bit more low-key? This gorgeous adventure is just the ticket. Playing as a young woman exploring the world by bicycle, you take in the sights, forge memories and relationships, and generally have a nice time. That is, until a cataclysmic event scuppers the whole lot. But all is not lost. The past doesn't have to be lost to time, so long as you're willing to put the miles in...
SpongeBob SquarePants: The Cosmic Shake
Available on PS4, PC, Nintendo Switch and Xbox One from Tuesday 31 January
Who lives in a pineapple under the sea? Probably a weird crab of some description, but we all know who else calls the spiky fruit home. The loveable sponge and best pal Patrick are back at their old tricks in this spiritual sea-quel to 2020's Battle For Bikini Bottom. A sudden rip in the fabric of space and time sees the dynamic duo playing, punching and platforming in a bid to stay high and dry on their journey back home. Wat-er they like?!
We Were Here Forever
Available on PS5, PS4, Xbox Series X and Xbox One from Tuesday 31 January
If you're a fan of first-person puzzlers like The Outer Wilds and the intense co-op gameplay of It Takes Two, this is one to put on your radar. The fourth title in Total Mayhem Games' We Were Here series pits you and a fellow co-op player against the tricks, traps and infernal machinations of a medieval prison. You'll need to draw on all your adventurer's instincts and work together if you're to be in with a chance of escape.
Deliver Us Mars
Available on PS5, PS4, PC, Xbox Series X and Xbox One from Thursday 2 February
You're not gonna squeeze this one into any kind of postbox. Massive in scope and dripping with some good-old intergalactic existentialism, this space-set narrative adventure is a 2001 fans dream. Which is all of us. From the makers of the incredible Deliver Us The Moon, unravel a mystery, overcome physical and mental challenges, marvel at impossibly beautiful landscapes and resist the urge to press each and every blinking button inside your ship.
Hogwarts Legacy
Available on PC, PS5, Xbox Series X/S from Friday 10 February
With the above video garnering 31 million views and counting, you could say people are a bit excited about this one. You'll cast spells (including dark ones, should you so wish), tame wild beasts and make your magical way around Hogwarts itself and the wider wizarding world. By foot. By broom. Or even by Hippogriff (so long as you bow properly!).
Wanted: Dead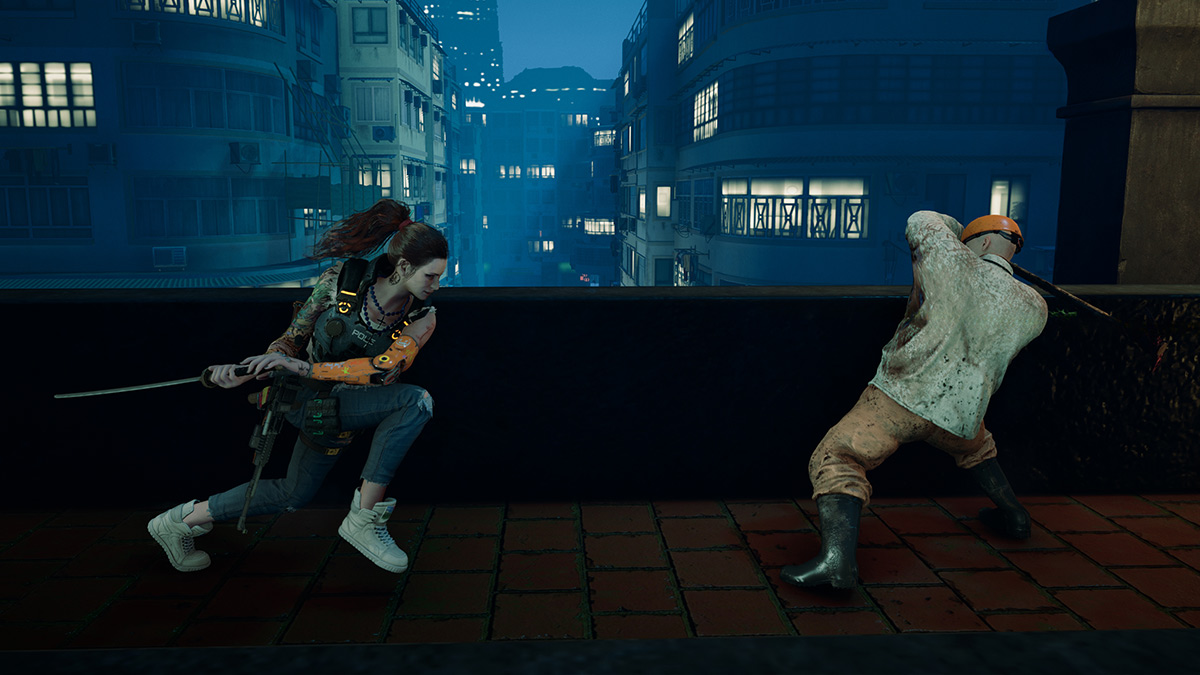 Available on PS5, PS4, PC, Xbox Series X and Xbox One from Tuesday 14 February
Never a good start to an ad in the classifieds, Wanted: Dead is in actual fact one of the most thrilling hack n' slashes we've seen in ages. With the gameplay and wackiness of Goichi Suda's Killer 7 and No More Heroes series, frenetic combat that splices sword- and gunplay is the gory order of the day. Chop-chop.
Wild Hearts
Available on PC, PS5 and Xbox One from 17 February
Fighting a giant porcupine might seem certain to be the zenith of any game in terms of highlights, but it's just one of many high points to be found in action RPG Wild Hearts. In addition to using weapons, players can also build items to assist through the "Karakuri" mechanic. Construct a tower of crates to run up and leap off for the perfect plunge attack; pull together a rudimentary bulwark to up your defence; and even engineer a means of transportation. All this can be done on the fly during and outside combat, adding a level of dynamism and scale that'll make you feel even cooler as you pulverise said porcupine.
Atomic Heart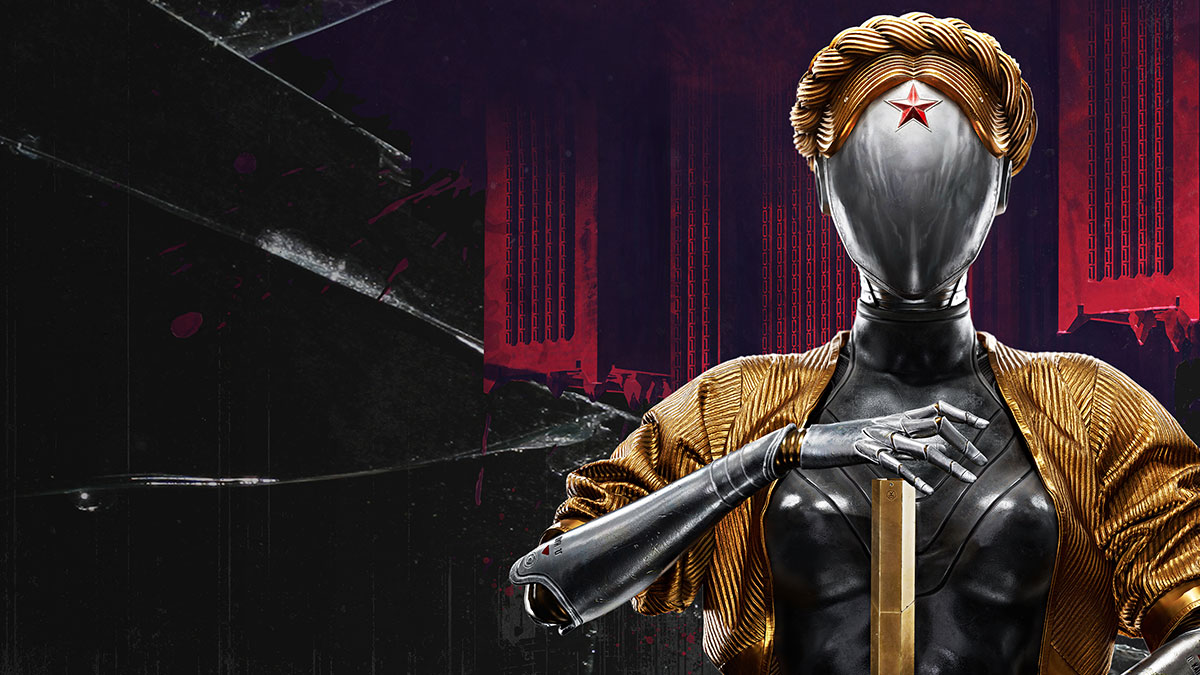 Available on PC, PS4, PS5, Xbox One, Xbox Series X/S from Tuesday 21 February
We've been champing at the bit to sink our teeth into Mundfish's retro-futuristic shooter ever since the first trailer dropped back in 2018. The game has come on massively in size and scope since then, with players traversing a huge alternate Soviet world filled with mechanical dangers. One trailer features an explosive boss battle with a giant steel ball like that seen in The Incredibles, which gets a huge tick from us!
Sons Of The Forest
Available on PC from 23 February
Whether you dove headfirst into the nightmare or simply watched a YouTube playthrough through closed fingers (us too!), The Forest shook up the first-person survival horror sphere with its mix of crafting, trap-setting and fierce combat. Sequel Sons Of The Forest looks set to up the ante with advanced AI to make you feel hunted, a similarly captivating story, plus all manner of limb-based effigies to shudder at (then later construct). Happy camping!
Octopath Traveler 2
Available on PC, PS4, PS5 and Nintendo Switch from 24 February
The original Octopath Traveler was a breath of fresh RPG air on release in 2018, mixing old and new for an adventure that felt both nostalgic and modern. Retaining the original's nuanced turn-based battle system, there are a host of new elements to enjoy, including a more modern setting, a huge cast of characters and a day/night system that opens up alternate paths for increased replayability.