Skip to main content
We've got all the top picks on BBC iPlayer, All 4, Prime Video and in On Demand to keep you entertained
By Ross Campbell, Writer
With so much awesome telly and film coming out, it's hard to keep up with what's what. But you, dear reader, have come to the right place. From gripping dramas to daring dating shows, and from slick new comedies to every James Bond film ever, there is something for literally everyone on your telly this month across BBC iPlayer, All 4, Prime Video and in On Demand. For more details on how to access services on Virgin TV, simply scroll to the end of the page.
And if you want to know what's new on Netflix, take a look at our monthly round-up of the best TV and movies on the service.

Find it in Apps & Games > Prime Video
Nightingale Hart is a central London talent agency, representing some of the biggest names in the biz. But it's not always plain sailing when it comes to dealing with all these hard-nosed, British prima donnas – especially when they cross paths and lock horns with each other.
With an absolutely massive cast, the show stars Jack Davenport (Pirates Of The Caribbean) along with Lydia Leonard (Gentleman Jack), Prasanna Puwanarajah (Doctor Foster) and Maggie Steed (Chewing Gum), as well as Helena Bonham Carter, Emma Corrin, Lorraine Kelly, David Oyelowo and Dominic West as themselves. Find out more in our interview with the cast of Ten Percent.
The Contractor
Find it in Apps & Games > Prime Video from Friday 6 May
When US Special Forces sergeant James Harper (Chris Pine, Wonder Woman) is dishonourably discharged, he's at a loose end – with no career prospects and debt piling up. So, when an underground military operation comes a-knocking, it seems like a way out. But that would be way too easy.
Kiefer Sutherland (24), Ben Foster (Hell Or High Water), Gillian Jacobs (Community) and Eddie Marsan (The World's End) star alongside Pine in this gritty, action-packed thriller.
The Wilds
Find series 2 in Apps & Games > Prime Video from Friday 6 May
What do you get if you combine Lost and The Truman Show? In The Wilds, a group of girls are stranded on a tropical island, unaware they're part of a bleak social experiment. In the second series, we discover there's another island not so far away – inhabited by teenage boys undergoing the same experiment.
Lovestruck High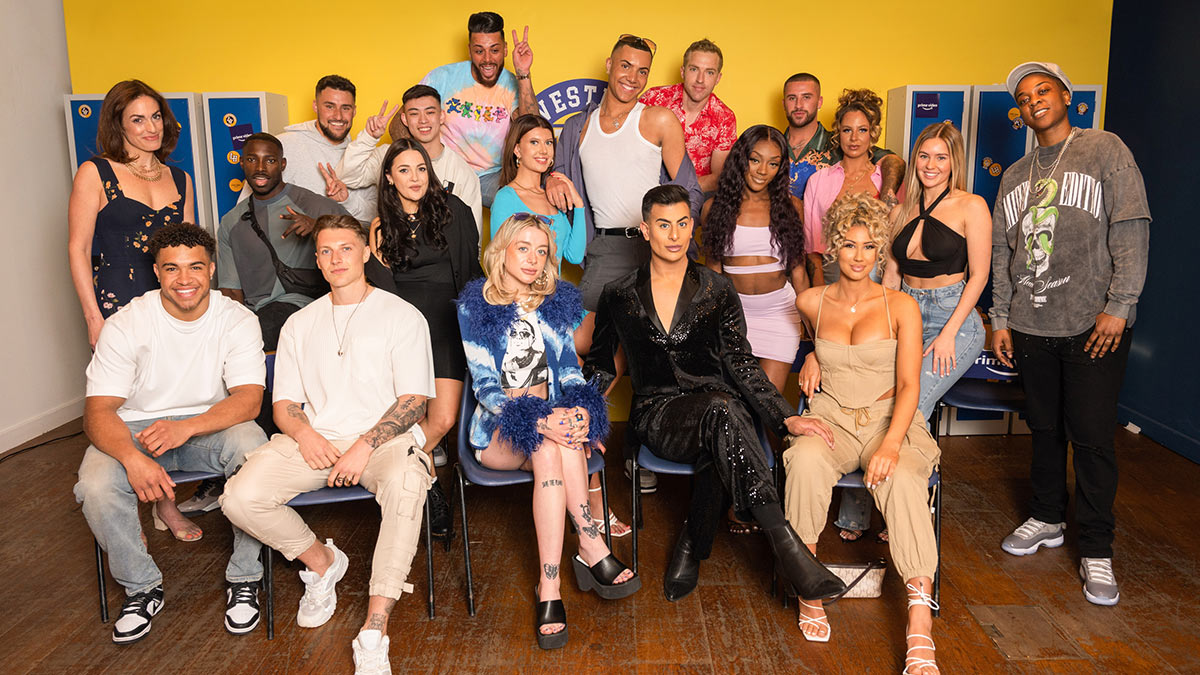 Find it in Apps & Games > Prime Video from Wednesday 18 May
In this new dating show, 15 UK singles are winging their way to a stereotypical American high school: "just like in the movies," as series narrator and mid-noughties teen drama royalty Lindsay Lohan confirms. The contestants will be immersed in the Hollywood-esque setting as they look for love and compete for the crown at prom – which comes with a tasty $100,000 prize.
The James Bond collection
Find it in Apps & Games > Prime Video
Following the recent release of Daniel Craig's final Bond film No Time To Die, Prime Video is hosting the ultimate 007 collection. Every Bond film will be available to stream, so you can revisit the action-packed delights of Spectre (2015), Casino Royale (2006), GoldenEye (1995), A View To A Kill (1985), The Man With The Golden Gun (1974), On Her Majesty's Secret Service (1969), Dr. No (1962) and all the rest. The collection can be streamed until the middle of June, while No Time To Die is available for a year.

Stream series 2 in Apps & Games > BBC iPlayer now. Series 1 also available
It's time to reconnect with Malorie Blackman's dark and dangerous world of forbidden love, as the story of Sephy (Masali Baduza, Around The World In 80 Days) and Callum (Jack Rowan, Beowulf) reaches its inevitable and explosive conclusion.
Love Life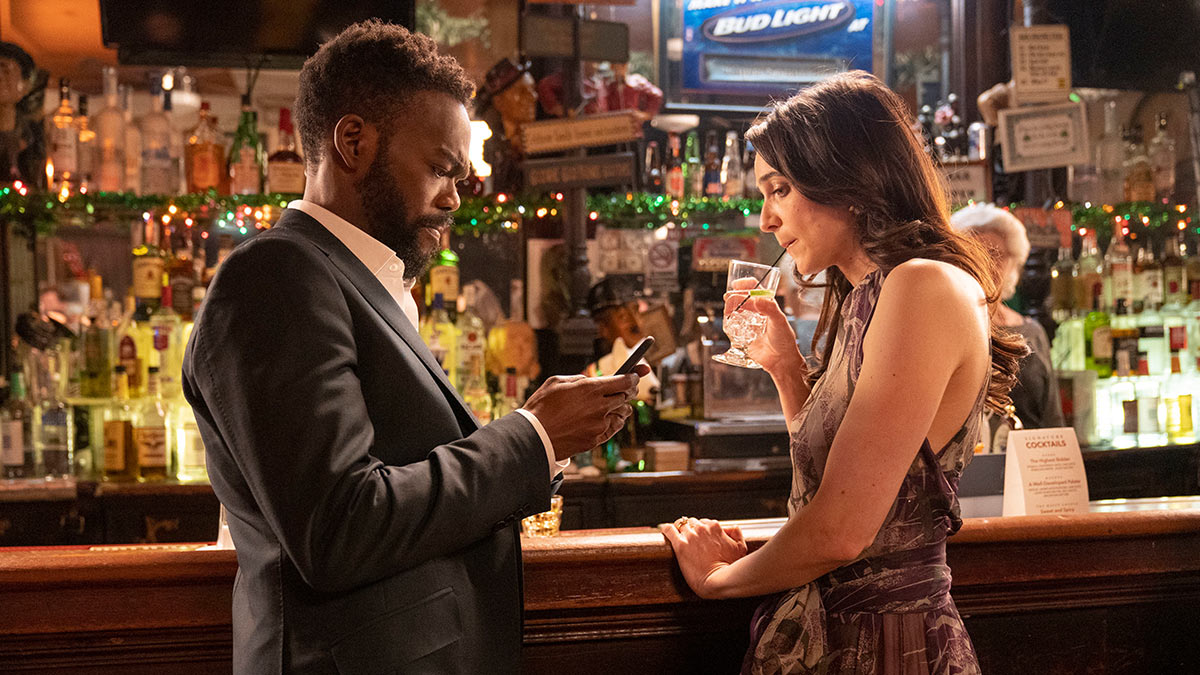 Stream season 2 in Apps & Games > BBC iPlayer from Friday 6 May. Season 1 available now
Unlucky in love Marcus (William Jackson Harper, The Good Place) is on a journey to find a new, meaningful relationship after his marriage suddenly goes up in smoke. But it's a perilous road from making eyes at each other over dinner to the real deal.
The Other One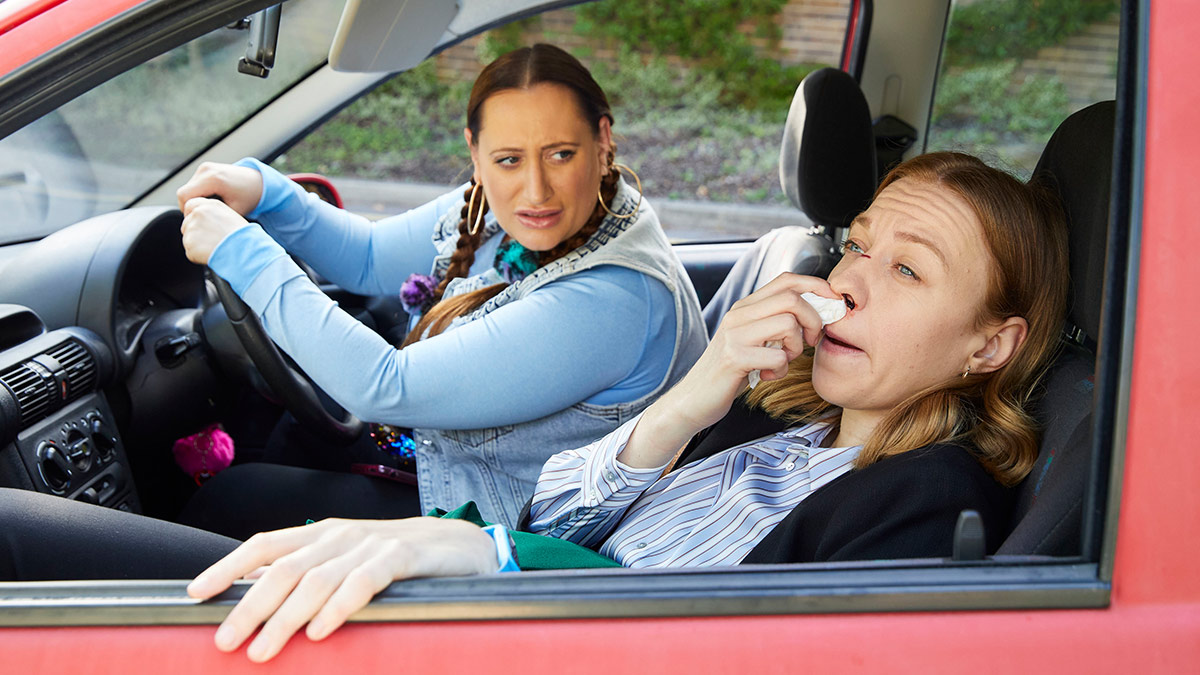 Stream series 2 in Apps & Games > BBC iPlayer from Friday 6 May. Series 1 available now
The hilarious The Other One is back for another round, following the chalk and cheese relationship between Catherine "Cathy" Walcott (Ellie White, Stath Lets Flats) and her estranged half-sister Catherine "Cat" Walcott (Lauren Socha, Misfits) as they come to terms with the secrets their father left behind.
Peaky Blinders
Stream series 1-6 now in Apps & Games > BBC iPlayer
It's all come down to this. Peaky Blinders has followed the rise of gangster Tommy Shelby (Cillian Murphy, A Quiet Place Part II) and his family across the 1920s and 30s ­– from Brummie bookmakers to the leaders of an empire. And now the sixth and final season is available, along with the previous five, to binge on BBC iPlayer right now
Peacock
Stream it in Apps & Games > BBC iPlayer
From the writers of Friday Night Dinner and People Just Do Nothing comes Peacock, a three-part comedy about personal trainer Andy Peacock. Since Andy started his career, the world has become obsessed with vanity and #GymSelfies, instead of getting fit, and he's quickly realising he's a man out of time. But what's he going to do next?
Weird Science
Stream it in Apps & Games > BBC iPlayer
The 80s cult classic from director John Hughes (The Breakfast Club, Ferris Bueller's Day Off) is coming to BBC iPlayer for your nostalgic viewing pleasure. When two teenage nerds aren't having any luck with the girls at school, they decide to create the perfect woman. And as luck should have it, they succeed, in the rather captivating form of Lisa (Kelly LeBrock). Fun fact for fans of Bastille: that "So, what would you little maniacs like to do first?" line in the song "Good Grief" is from this film.
The Drop
Stream it in Apps & Games > BBC iPlayer
The Drop pits ambitious streetwear designers against each other, as they go head to head for a life-changing prize – getting their gear on the high street. From Monday 2 May you can watch all the episodes, including the final with judges Miguel, Blondey McCoy and Marc Jacques Burton.
The Terror: Infamy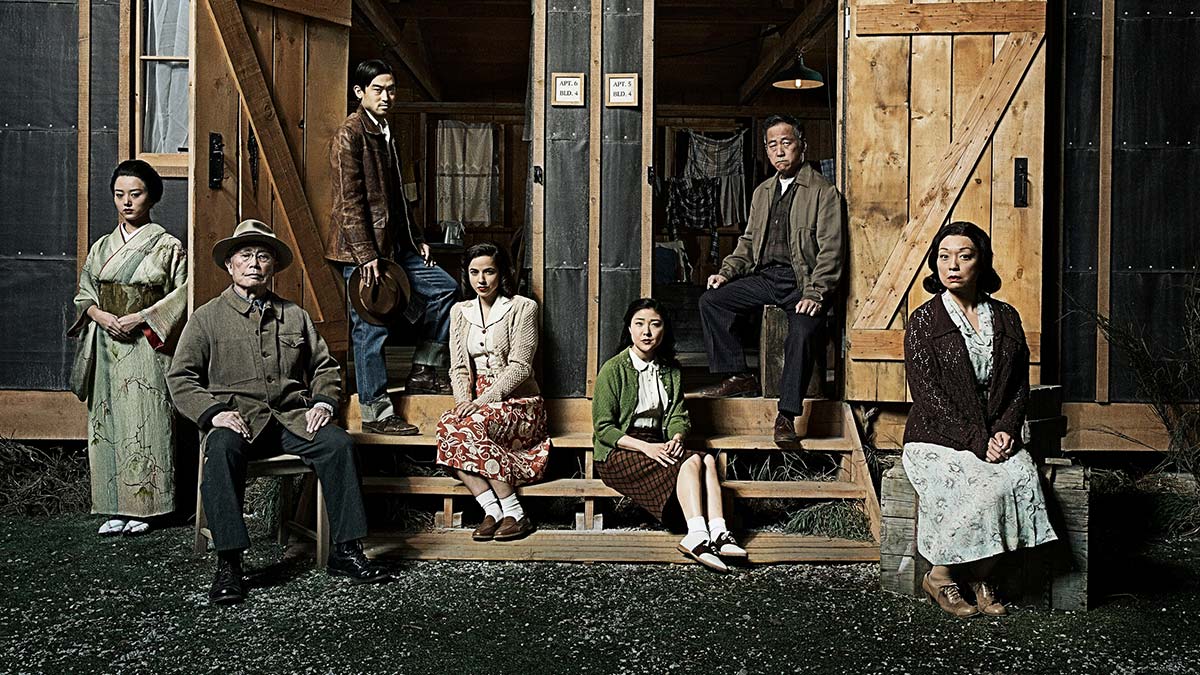 Stream it in Apps & Games > BBC iPlayer from Friday 6 May
The west coast of the US is home to a thriving Japanese-American community in 1941, but a plague of mysterious deaths is creating havoc within the society. With Derek Mio (Greek), Naoko Mori (Everest) and George Takei (Star Trek).
Beautiful Boy
Find it in Apps & Games > BBC iPlayer from Friday 6 May
From the producers of 12 Years A Slave and Moonlight comes Beautiful Boy, starring Steve Carell (Anchorman, Foxcatcher) and Timothée Chalamet (Interstellar, Dune). The film is based on the true story of a father who cares deeply for his son, who is struggling with drug addiction.
Brooklyn Nine-Nine
Find season 8 in Apps & Games > All 4
The officers of New York's 99th police precinct are back, with all the brilliant Andy Samberg nonsense you fell in love with when it began in 2013 (even if his hair is slightly smaller). With Rosa Diaz (Stephanie Beatriz) off the force and working as a private detective, how will the others cope? Find out with a new episode every Wednesday. Nine Nine!
One Night Stand
Find it in Apps & Games > All 4
Couples who have enjoyed one clumsy, blurry night together are awkwardly reunited to determine whether there really was a spark, or if it was indeed just a one-night stand. The final episode is available from Thursday 5 May.
Chivalry
Find it in Apps & Games > All 4
Steve Coogan and Sarah Solemani (Bad Education) star in this comedy that asks the question: what's it like to be an old-school Hollywood producer in a post-#MeToo world? Although Coogan isn't playing Alan Partridge here, his character Cameron O'Neill isn't a million miles away – an out-of-touch egotist who needs some guidance on how to adapt to this alien new world of equality.
Charlie Says
Find it in Apps & Games > All 4 until Friday 20 May
In this Charles Manson biopic, Matt Smith (The Crown) takes the role of the cult leader, with a script that explores how the "Manson women" dealt with the numerous murders they were ordered to commit. Also starring Hannah Murray (Game Of Thrones) and Sosie Bacon (13 Reasons Why).

Dan Brown's The Lost Symbol
Find series 1 in On Demand from Sunday 1 May
Tom Hanks has handed over the role of Robert Langdon to relative newcomer, Ashley Zukerman (Fear Street 3, A Teacher) in this prequel to the film adaptations of the novels The Da Vinci Code, Angels & Demons and Inferno. The Lost Symbol sees young symbology professor Langdon hired by the CIA to solve a series of puzzles in the absence of his mentor.
Harry Potter 20th Anniversary: Return To Hogwarts
Find it in On Demand from Tuesday 31 May
Accio, the entire cast of the Harry Potter films! The reunion film sees the whole gang back in the world-famous school of witchcraft and wizardry to talk about how the franchise impacted their lives, where they are now, and what it was like to be part of one of the 21st century's most beloved fantasy movie series.
We Hunt Together
Find series 1 & 2 in On Demand from Thursday 5 May
It's been a couple of years since the first series of We Hunt Together, so allow us to jog your memory. In this psychological thriller, a couple of couples are on either side of the law. Lovers Freddy (Hermione Corfield) and Baba (Dipo Ola) discover they share a taste for killing, while an unlikely pair of detectives (Eve Myles and Babou Ceesay) pursue them. At the end of series 1, it looks like the latter has the upper hand (no spoilers, if you're new to this series), but little do they know there's far more in store…
Celeb Ex In The City
Find it in On Demand from Sunday 1 May
From the guys that brought us Ex On The Beach comes Ex In The City (see what they did there?), which follows 12 singles as they look for love in London. The series was shot before lockdown, and features familiar reality stars like Calum Best, Michael Griffiths and many more.
Forensics: Catching The Killer
Find series 1 in On Demand from Saturday 21 May
This gripping British true crime series follows the very real, very gruesome account of eight murders, which were resolved thanks to the work of forensics teams.
The Flash
Find season 7 in On Demand from Tuesday 31 May
Barry Allen (Grant Gustin) is back for a seventh season, in which he continues to hunt quantum engineer Eva McCulloch (Efrat Dor) and find his missing wife Iris, played by Candice Patton. However, the fastest man alive will have his work cut out for him, as McCulloch has Iris trapped in another dimension…
DC's Legends Of Tomorrow
Find it in On Demand from Tuesday 31 May
For the uninitiated, DC's Legends Of Tomorrow is a superhero show set within the Arrow-verse, the world which features the Flash (the very same as above), Supergirl and Arrow. The series is now in its seventh season, and follows a ragtag team of time-travelling heroes aboard the mighty Waverider – all recruited by Time Master Rip Hunter (Doctor Who's Arthur Darvill).
How to watch Amazon Prime Video with Virgin TV
Prime Video is available to all Virgin TV customers with a V6 box, powered by TiVo®, and a subscription to the service. Simply sign up to Amazon Prime Video via their website, and you can log in on the box. And because Prime Video is fully integrated into TiVo®, you can search without even going into the app. Just select Search & Discover from the Home menu and type in the name of the show or movie you're after. Virgin TV 360 customers can also find Prime Video shows and launch the app with voice search.
TV channels: Channels, content and features available depend on your chosen package. Channel line-ups and content are subject to change at any time and to regional variations.
HD: HD TV set, V HD Box, TiVo box or Virgin TV V6 connected with HDMI cables required for HD channels. Number of inclusive HD channels depends on package.
Catch Up TV: Catch Up TV content available for up to 7 days or up to 30 days after broadcast, depending on content.
On Demand: Content available to view depends on TV package. Time limits apply for viewing chargeable On Demand content – see virginmedia.com. Once purchased, all chargeable On Demand content must be viewed within 48 hours. Premium channels and upgrades must be kept for at least 30 days.
Amazon Prime Video: Amazon Prime subscription required at extra cost. 18+. Click here for T&Cs.