Skip to main content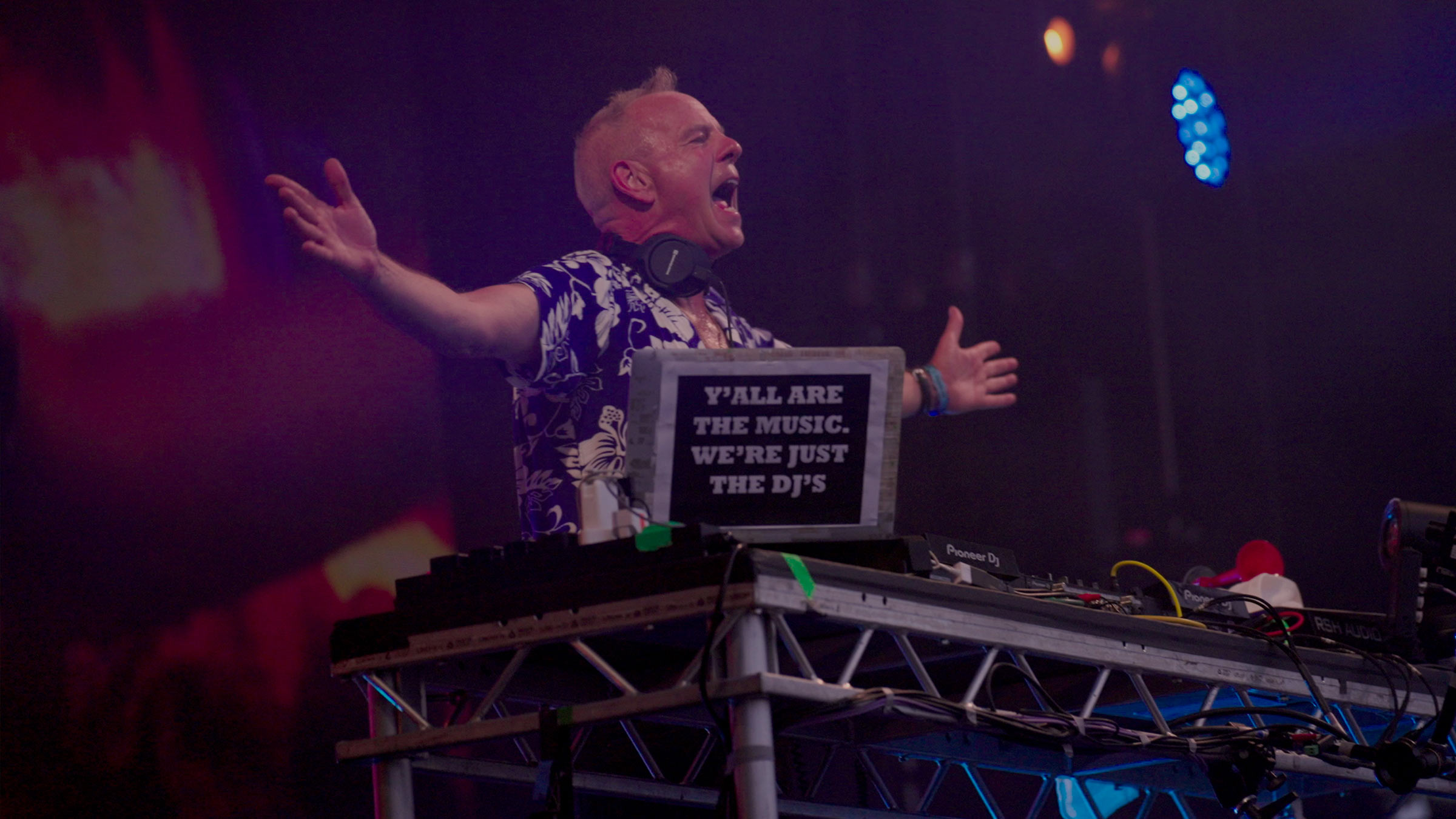 We've got all the top picks on BBC iPlayer, Channel 4, Prime Video, LIONSGATE+, Paramount+ and in On Demand to keep you entertained
By Kat Romero, Writer
The sunshine may be making a welcome return to our skies but don't dust off your barbecue or picnic blanket just yet. We've got so much amazing TV to stream this month that your favourite way to enjoy the summer may be from the comfort of your own sofa.
Paramount+ has now joined the list of streamers and on this shiny new platform you'll find great shows including steamy drama Fatal Attraction and barnstorming drag singing show Queen Of The Universe.
On BBC iPlayer, we'll see a new batch of celebrities go on an emotional journey to discover their true roots in Who Do You Think You Are?.
Meanwhile on Channel 4, the 10th and final season of The Goldbergs sees the family struggling to adjust after the death of patriarch Murray, while in Young Sheldon the now teenage genius attempts grapples with his biggest challenge yet – puberty.
For something a little grittier, Lesley Sharp returns as Detective Hannah Laing in Channel 4 drama Before We Die and Jo Joyner stars in the thriller For Her Sins.
If binge-worthy box sets are your thing, you can get stuck into the delicious world of Rachel Khoo's Swedish Kitchen or wild canine chaos in It's Me Or The Dog.
For fans of something a little more nostalgic, Blackadder turns 40 this year and you can now enjoy all four series in one go.
And whilst the coronation may be long over, the crowning joy continues in the second season of Graham Norton's drag singing competition Queen Of The Universe.
There's all this and more to discover across BBC iPlayer, Channel 4, Prime Video, LIONSGATE+, Paramount+ and On Demand – keep scrolling to see all our highlights on Virgin TV this month. Or check out what's new on Netflix this month for our pick of the best TV and movies on the service.
Need some tips on how to access some of these services on Virgin TV? You'll find them at the end of this article.

Find it in Apps & Games > Prime Video from Friday 2 June
Director Guy Ritchie's gripping action thriller is set during the Afghanistan war and follows the lives of Sergeant John Kinley (Jake Gyllenhaal, The Guilty) and interpreter Ahmed (Dar Salim, Borgen). After the pair survive an attack by the Taliban, Kinley is sent back to the US and Ahmed goes into hiding over fears for his family. Determined to repay his debt to the man who saved his life, Kinley embarks on a dangerous mission to save him.
The Grand Tour: Eurocrash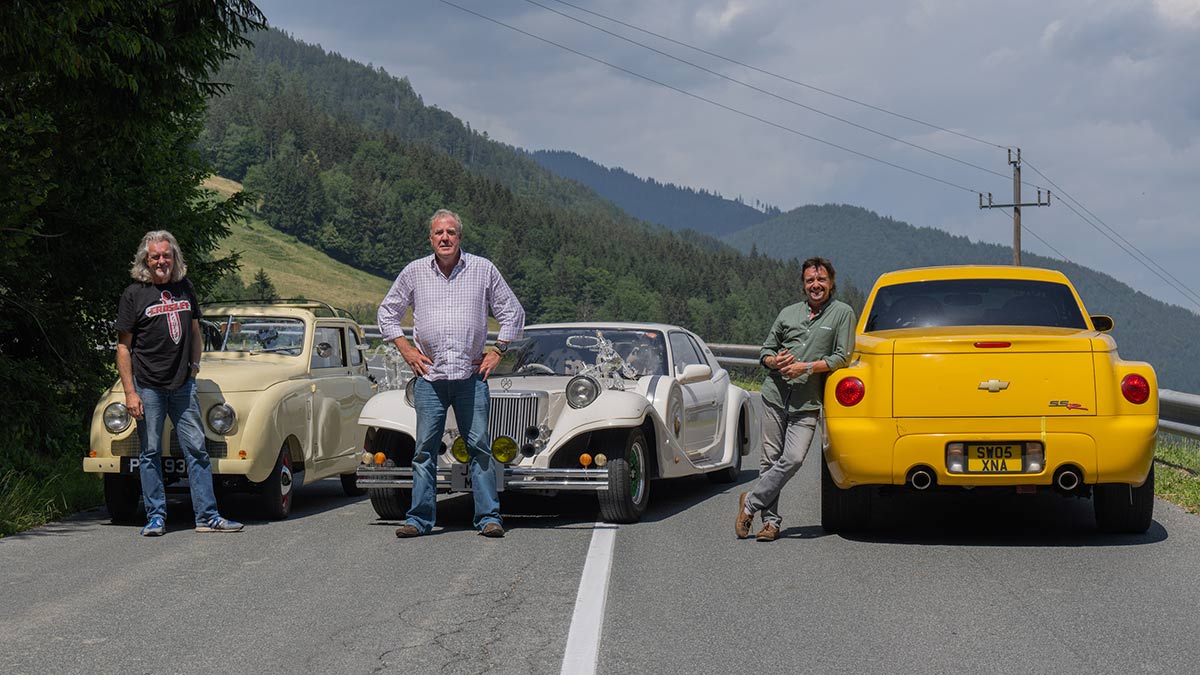 Find it in Apps & Games > Prime Video from Friday 16 June. The Grand Tour series 1-4 and the special A Scandi Flick are available now
The chemistry between Jeremy Clarkson, Richard Hammond and James May helped them build a legion of loyal fans who have followed them for four series and a special of The Grand Tour on Prime Video. The latest installment sees them embark on a 1,400-mile journey through central and eastern Europe, exploring Slovakia, Hungary, Slovenia and Poland. Along the way they try a racing experience described as "Soviet-style Formula One'' and get attacked by archers.
Tom Clancy's Jack Ryan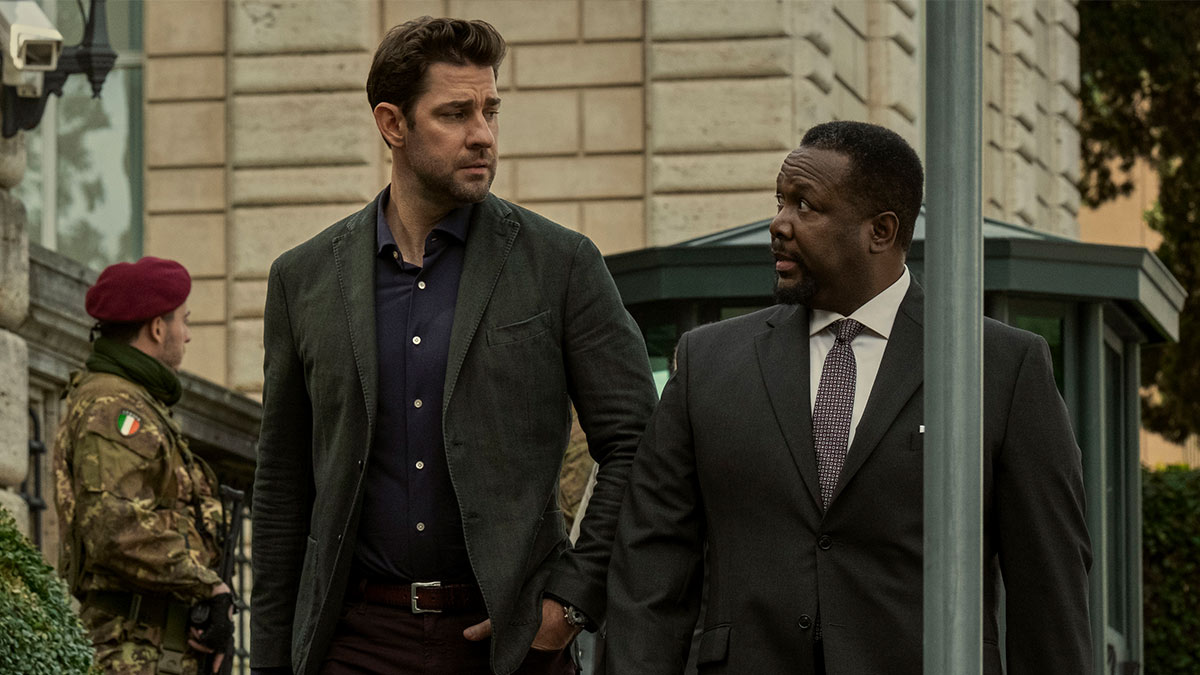 Find season 4 in Apps & Games > Prime Video from Friday 30 June. Seasons 1-3 available now
If you've not yet given this political thriller a watch, it's time to settle down on your sofa and prepare yourself for a wild ride. John Krasinski (A Quiet Place) stars as a CIA analyst who finds himself dragged from his comfortable desk job into danger when he discovers a series of suspicious bank transfers. The fourth and final season sees Ryan in his new role as CIA Acting Deputy Director, facing enemies both foreign and domestic.

Stream it in Apps & Games > BBC iPlayer now
This Is England creator Shane Meadows brings together another stellar cast to depict the remarkable true story of the Cragg Vale Coiners. It's set in 18th-century Yorkshire, at a time when the country is severely divided between the wealthy, who are building factories, and the poor, who are starving. David Hartley (Michael Socha, This Is England's Harvey) is returning home after seven years away but gets lost on the moors – only to be saved by the mythical Stag Men, who tell him to assemble the land-workers and bring dignity back to their community.
Unreal! With Olivia Neill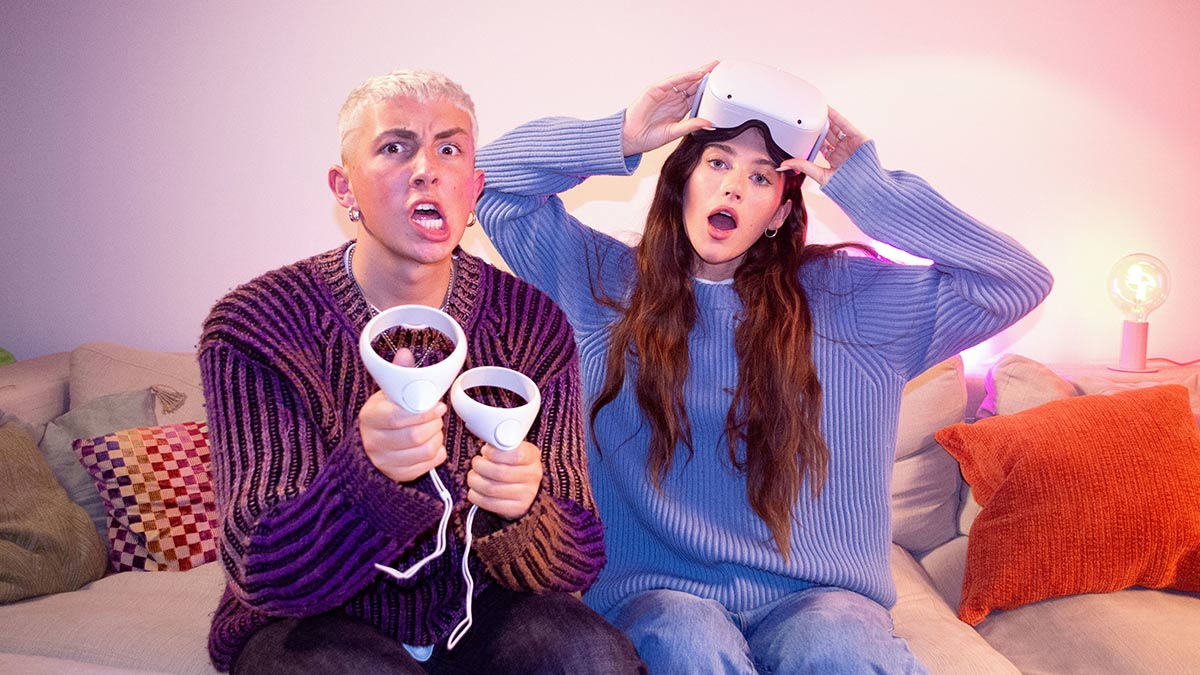 Stream series 1 in Apps & Games > BBC iPlayer now
Social media star Olivia Neill has built a legion of loyal fans online thanks to her relatable videos and unique sense of humour. In this new series, the Northern Irish star uses her sense of fun and adventure to explore some of the most outrageous lifestyle choices among young people. After a painful break-up, the 21-year old is particularly keen to explore the weird and wonderful ways people find and maintain loving relationships – including those who choose to find their soulmate in the world of virtual reality...
Who Do You Think You Are?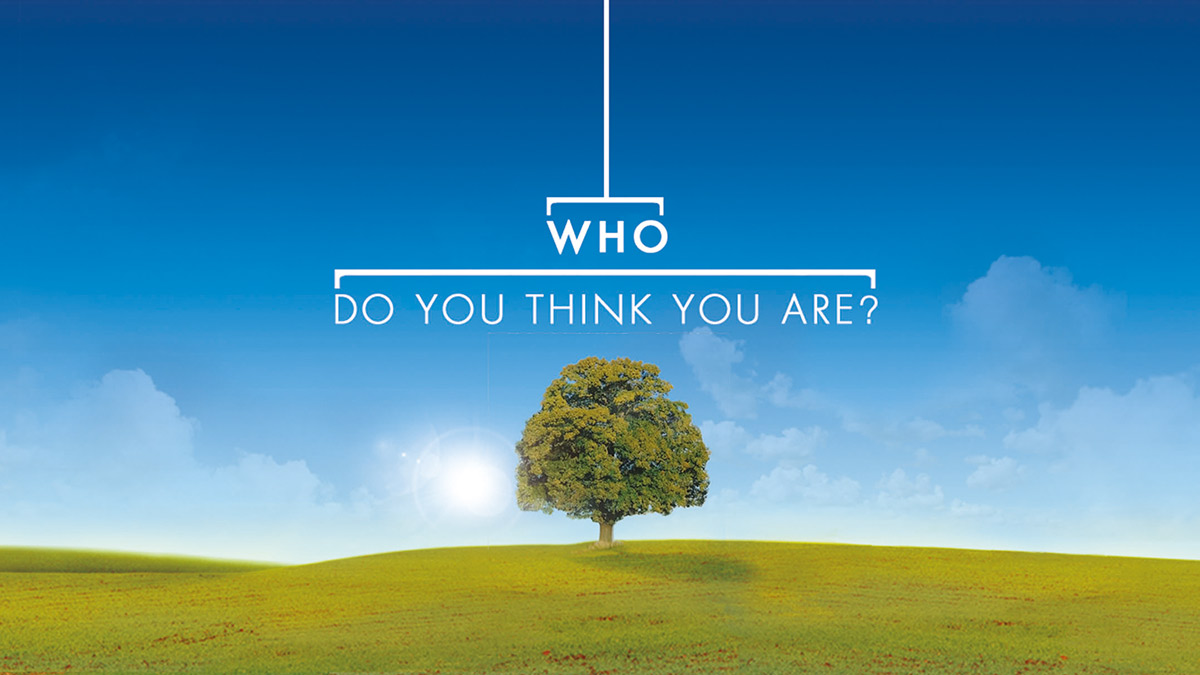 Stream series 20 in Apps & Games > BBC iPlayer from Thursday 1 June. Series 14-19 also available
The hit genealogical show returns to take celebrities on an emotional and insightful exploration of their family tree, uncovering hidden secrets, shocking truths and heartwarming stories. Will The Crown stars Claire Foy and Lesley Manville unearth royal links, as Danny Dyer so memorably did in 2016? Other celebrities on a mission to learn more about their lineage include musical maestro Andrew Lloyd Webber, actor and presenter Emily Atack and DJ Dev Griffin.
Pretty Little Liars: Original Sin
Stream all episodes in Apps & Games > BBC iPlayer now
The hugely popular Pretty Little Liars was set in Rosewood and in this spin-off, the mystery and murders take place in a neighbouring town called Millwood. Pregnant teenager Imogen (Bailee Madison) lives with her mother Angela, who is still haunted by a party that took place 20 years ago when a young girl named Angela jumped to her death. Soon, Imogen and her friends find themselves tormented by an unknown assailant for their mother's past actions and their own sinful secrets.
Beautiful Boy
Available to stream in Apps & Games > BBC iPlayer now
This moving film tells the story of a young man's spiral into drug addiction and relapses. Timothee Chalamet (Call Me By Your Name) is outstanding as Nic, while Steve Carrell (The Office US) is just as good as his father David, who is fuelled by love and unwilling to give up on his son. Based on the best-selling memoir by David Sheff, Beautiful Boy offers a haunting and heartbreaking insight into addiction and the toll it can take on the addict and their loved ones.

Find season 10 in Apps & Games > Channel 4 from Monday 5 June. Seasons 3-9 available now
The 10th and final season of the nostalgic, 80s-set American sitcom focuses on the Goldberg family's attempts to move forward following the death of father Murray. Beverly (Wendi McLendon-Covey, Bridesmaids) struggles to adapt to life as a widow, but soon finds she relishes her new role as a grandma. Having premiered a decade ago, the show has seen the three Goldberg children grow from troublesome teens to adults trying to figure out their next move. And this season definitely feels like the perfect way to say goodbye.
Five Star Kitchen: Britain's Next Great Chef
Find it in Apps & Games > Channel 4 from Thursday 8 June
Cooking competitions don't come more grand than this. The Langham Hotel in London plays host to a nail-biting new show that sees chefs compete for the most incredible prize: their own restaurant at the opulent venue. Cooking legend and Langham head chef Michel Roux Jr will be the top judge, pitting some of Britain's brightest and most exciting new culinary stars against each other. The chefs' abilities will be tested weekly in challenges that could bring them to boiling point.
Young Sheldon
Find season 6 in Apps & Games > Channel 4 from Sunday 11 June
The new season of the prequel to The Big Bang Theory sees Sheldon (Iain Armitage, Big Little Lies) completing his second year at college and battling the hardship of adolescence as he enters his teen years. Fans of the original show know that Sheldon loses his father aged 14, so we're getting dangerously close to what will no doubt be a heartbreaking chapter in the sitcom.
Celebrity Gogglebox
Find series 5 in Apps & Games > Channel 4 from Friday 16 June. Series 1-4 available now
Some of Britain's best-known stars are back on their sofas for another season of Gogglebox's celeb spin-off. Once again, we'll get a chance to see the celebs' honest reactions and insightful commentary on some of the week's most dramatic TV moments. The full cast has yet to be announced but fan favourites Babatunde Aleshe and Mo Gilligan have revealed they're set to make a return.
Dr Death
Find season 1 in Apps & Games > Channel 4 from Tuesday 20 June
Christopher Duntsch was a neurosurgeon in Texas who left 30 of his patients paralysed and two dead. Following the hit podcast of the same name, Dr Death stars Joshua Jackson (Fatal Attraction) as Duntsch with a portrayal that's both truly terrifying and weirdly charismatic. Robert Henderson (Alec Baldwin, The Departed) and Randall Kirby (Christian Slater, Mr Robot), two doctors who witness Duntsch's horrifying crimes, make it their mission to stop him at any cost.
The Change
Find it in Apps & Games > Channel 4 from Wednesday 21 June
Comedian and Taskmaster star Bridget Christie writes and stars in this new comedy drama about Linda, a 50-year-old married mother of two who is suffering from a crisis of identity. She's convinced that she's got early-onset dementia after forgetting the name for household things, until her GP tells her that the symptoms are actually the fault of the menopause. Determined to make a, er, change, she dusts off her old Triumph motorbike and sets off on what she hopes will be a life-altering journey.

Before We Die
Find series 2 in Apps & Games > Channel 4 from Sunday 25 June. Series 1 available now
Lesley Sharp (Scott & Bailey) reprises her role as Detective Hannah Laing as this gripping drama returns. Based on a Swedish original, the series followed Hannah as she teamed up with fellow officer Billy Murdoch (Vincent Regan, Luther: The Fallen Sun) to protect her son Christian (Patrick Gibson, The Portable Door) after discovering he had become involved with a dangerous crime family. In the second series, Hannah comes face to face with Dubravka (Kazia Pelka, Body Of Water), the terrifying head of the Mimica clan.

Find season 2 in On Demand from Thursday 22 June. Season 1 available now
As the Sex And The City revival returns, Carrie Bradshaw (Sarah Jessica Parker) is still recovering from the death of her husband and – of course – having "exit-out-of-grief sex" as she grapples with this complicated new life chapter. Cynthia Nixon and Kristin Davis reprise their roles as Miranda and Charlotte and other familiar faces are also back – but fans are most excited about the reappearance of Carrie's past love Aidan Shaw (John Corbett). Can they rekindle their romantic reconnection?
1,000-lb Sisters
Find it in On Demand from Thursday 22 June
Kentucky sisters Tammy and Amy Slaton have a combined weight of 1,000lb and first rose to fame on their TLC series. The reality show documents the siblings' lives as they attempt to lose weight and change their futures for the better. To qualify for the weight loss surgery they need to drop down to a certain size – but food temptations and personal struggles prove hard to overcome.
Doubling Down With The Derricos
Find it in On Demand from Tuesday 20 June
The wild reality series follows the lives of Deon and Karen Derrico and their 14 kids. Because she's given birth to twins and quintuplets, Karen has only been pregnant six times to achieve their large family. With a house full of kids, chaos is never far away and the family have been trying to find the perfect place to settle. They're also dealing with Deon's mother's declining health and the possibility of a new family member entering the fold.
For Her Sins
Find it in On Demand from Monday 5 June
EastEnders' Jo Joyner stars as Laura, a woman who appears to have the perfect life with her husband and kids but is secretly battling the stress of juggling it all. When she meets Emily (Rachel Shenton, All Creatures Great And Small), she feels drawn to her carefree presence. But it soon appears as though Emily is trying to tear her down and destroy her life. The question is: why?
Fatboy Slim – Right Here, Right Now
Find it in On Demand from Tuesday 6 June
This documentary explores Big Beach Boutique II, the now infamous 2002 concert staged by Fatboy Slim in the DJ's home town of Brighton. The free gig was expected to attract crowds of around 60,000, but when almost a quarter of a million people descended on the beach, what started as a carefree celebration turned into chaos. There were issues with safety and security, and scores of fans were injured – but many remember the night as a magical time. Previously unseen footage and interviews with attendees tell the story of the gig.
Europe From Above

Find it in On Demand from Sunday 11 June
It may be the second smallest continent but Europe is still home to some of the most breathtaking scenery and feats of architectural brilliance. Camera crews take to the skies to discover Europe from an aerial view, with comedian Julian Barratt narrating the series that seeks to explore the past and hidden corners of the continent – from a factory the size of a whole city in Germany to London's ever-expanding skyline.
Hold The Front Page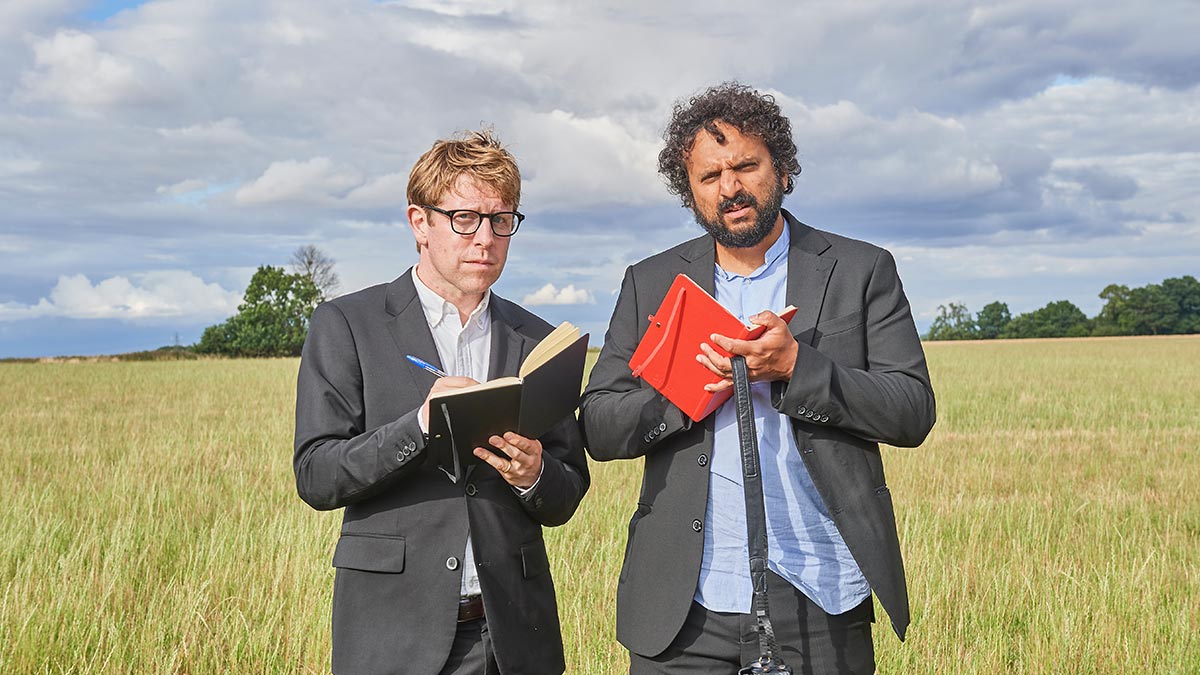 Find series 1 in Box Sets from Saturday 10 June
Comedians and close pals Josh Widdicombe and Nish Kumar team up to take on local journalism. In each episode, they work with a different local newspaper and attempt to mix with the locals and discover the most interesting and shocking stories – all with the hope of scooping that all-important front-page splash.
Forensics: Catching The Killer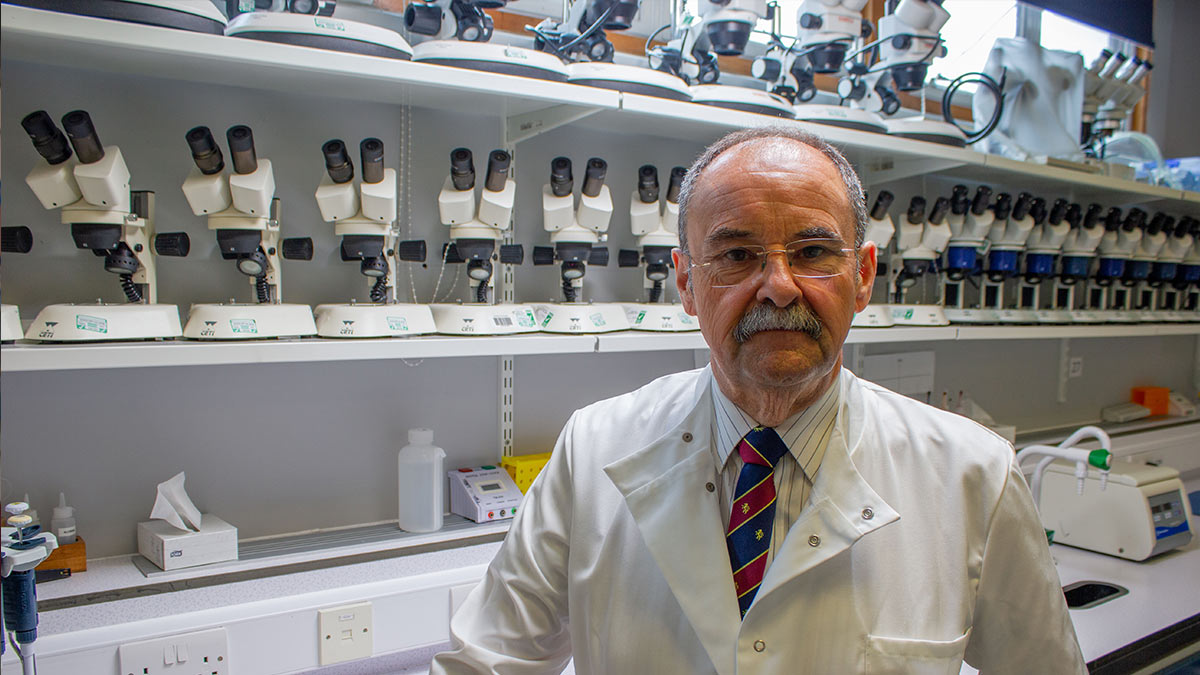 Find series 2 in Box Sets from Sunday 25 June. Series 1 available now
This true crime series explores some of the most harrowing crimes ever committed and the advances in forensics that have helped find the perpetrators. The first episode of the second series centres around Lucy McHugh, a 13-year-old who was stabbed to death in secluded woodland in Southampton.
Murdoch Mysteries
Find seasons 1-16 in Box Sets from Thursday 29 June
This acclaimed Canadian detective series is now one of TV's longest-running dramas. Set in the 1890s, it's based on the popular book series Detective Murdoch by Maureen Jennings, and focuses on Detective William Murdoch (Yannick Bisson) of the Toronto Constabulary and his ability to crack cases by using methods that were almost unheard of at the time, such as fingerprinting.
Blackadder
Find series 1-4 in Box Sets from Friday 16 June
To celebrate 40 years of this classic British sitcom, you can now find all four seasons in one convenient location on Virgin TV. No matter which is your favourite iteration of the scheming Blackadder (Rowan Atkinson) and his dogsbody Baldrick (Tony Robinson), from the Middle Ages to the trenches of the First World War, you can immerse yourself in the gag-littered time period – or just enjoy the whole lot from start to finish.
It's Me Or The Dog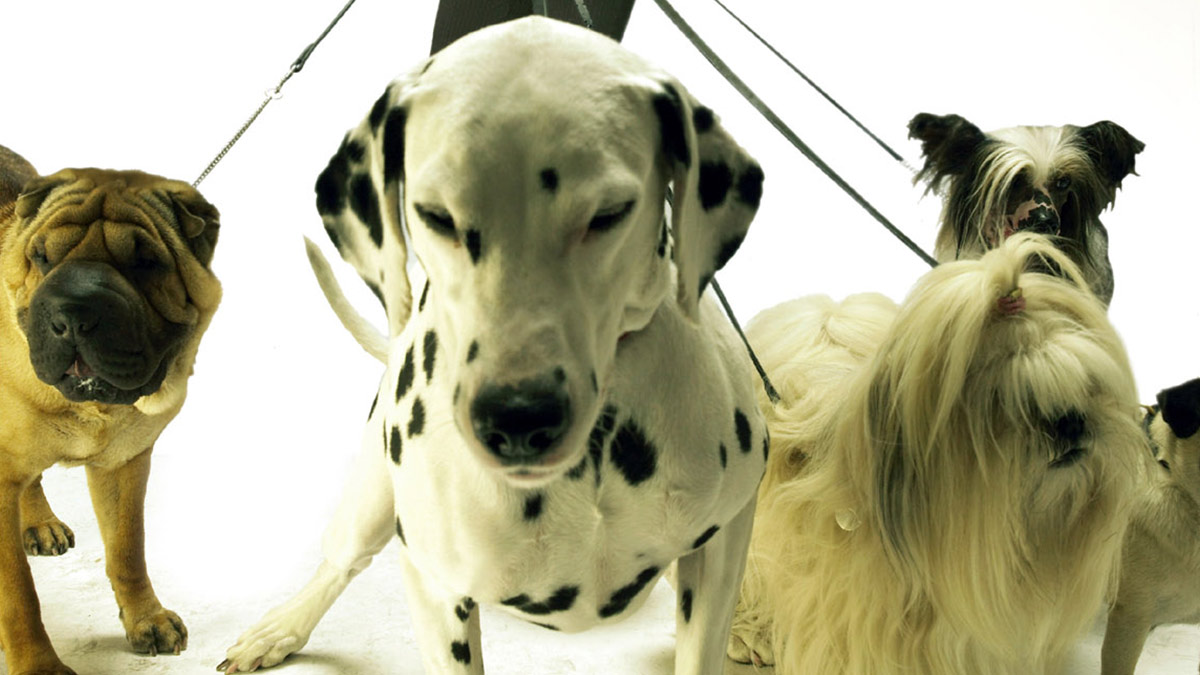 Find series 2 in Box Sets from Thursday 22 June
Dogs may be man's best friend but they can also be unruly and wreak havoc in our homes. Dog trainer Victoria Stilwell address issues with canine companies that are having a damaging impact on families and relationships. From seven-stone Labradors that can open doors to a Dalmatian that steals beers and attacks anyone who gets in its way, Victoria can come to the rescue.
Rachel Khoo: My Swedish Kitchen
Find Season 1 On Demand from Monday 26 June
British chef Rachel Khoo is renowned for her ability to put mouth-watering spins on much-loved dishes. After previously delighting fans with her Parisian-style cooking, Khoo relocated to Stockholm in 2016 and became inspired by both the cuisine and the idyllic nearby countryside. From her vegan mud cake to her vegetarian meatballs, you'll be desperate to get into the kitchen and recreate these dishes.

Star Trek: Strange New Worlds
Find season 2 on Paramount+ from Thursday 15 June. Season 1 available now
Both a prequel to the original Star Trek series and a sequel to Star Trek: Discovery, Strange New Worlds focuses on USS Enterprise captain Christopher Pike (Anson Mount, The Virtuoso) – a character who appeared in Star Trek's unaired pilot back in 1965. His crew include young versions of Spock (Ethan Peck) and Uhura (Celia Rose Gooding), as well as Rebecca Romijn (X-Men) as Number One. Peace lies in the balance after the Romulan attack in season 1's finale – can Pike restore order?
Fatal Attraction
Find all season 1 one episodes on Paramount+ now
The steamy thriller Fatal Attraction was a big hit in 1987, but its gender politics haven't aged well – so giving the same story the TV reboot treatment in 2023 is frankly a stroke of genius. Audiences get a fully fleshed-out version of the vengeful Alex, with Lizzy Caplan (Masters Of Sex) taking over the role from Glenn Close, and also get to see the consequences for Dan – Joshua Jackson (Little Fires Everywhere) in place of Michael Douglas – after he cheats on his wife and gets more than he bargained for. All the famous elements of the original are in place though, including the fizzing chemistry between the leads and a certain ill-fated pet.
No Escape
Find it on Paramount+ now
Adapted from Lucy Clarke's bestselling novel The Blue, No Escape tells the story of Lana (Abigail Lawrie, Strike: Troubled Blood) and Kitty (Rhianne Barreto, The Outlaws), two young Brits who leave their dull grey existence behind in Britain and start a thrilling new one among the crew of a yacht, romantically sailing the southern seas. But when a mysterious light on the horizon leads to troubling events, the pair begin to suspect their new life may not be as idyllic as they thought.
Queen Of The Universe
Find season 2 on Paramount+ from Saturday 3 June. Season 1 available now
What do you get when you combine a singing competition, Graham Norton and some of the world's best drag performers? One of the most fun reality shows around, of course! Queen Of The Universe, from the producers of RuPaul's Drag Race, pits performers against each other for a huge cash prize. In the second season, host Norton is joined by an all-star panel including Mel B, Michelle Visage, Vanessa Williams and drag superstar Trixie Mattel.
iCarly
Find season 3 on Paramount+ from Friday 2 June
The Nickelodeon show that first aired almost 16 years ago is such an enduring fan favourite that it's inspired a revival. A decade on from the original's finale, Carly (Miranda Cosgrove, School Of Rock) moves back to Seattle and shares an apartment with aspiring actor Harper (Laci Mosley). Her friend Freddie (Nathan Kress), who has suffered through two divorces and a failed tech start-up, is back living with his mother. Season 3 explores Carly and Freddie's battles with adulthood and confusion over whether their close friendship could actually be more.
Joe Pickett
Find season 1 on Paramount+ from Thursday 8 June
Based on the bestselling book by CJ Box, this drama focuses on a game warden's attempt to grapple with the fast-evolving political and socio-economic climate of rural Wyoming. Joe Pickett (Michael Dorman, Patriot) and his family find themselves in a precarious position when a dead body ends up on their doorstep. They're soon forced to deal with the web of secrets that lies within the Wyoming wilderness.

Find season 7 part 1 in Box Sets > LIONSGATE+ from Friday 16 June. Seasons 1-6 available now
The final series of the acclaimed time-travelling romance between Claire (Caitríona Balfe, Belfast), an English nurse in the mid-20th century, and 18th-century Highland warrior Jamie Frasier (Sam Heughan, Suspect) begins this month on LIONSGATE+. The end of season 6 had fans on the edge of their seats as Jamie and Young Ian raced to rescue Claire before she could be wrongfully convicted of the murder of Malva Christie. As the new episodes arrive with rumblings of revolution in America, what new challenges will the family face?

Nacho
Find it in Box Sets > LIONSGATE+ from Friday 2 June
This darkly comic Spanish drama tells the story of real-life porn star Nacho Vidal. Born to a conservative and religious family in Valencia, Nacho (Martiño Riva) always felt his passions lay outside of the church. After his lover entices him to perform with her on stage at a sex show in Barcelona, he revolutionises the country's porn industry by becoming an international superstar. But do problems lie ahead? Sí, señor.
How to watch Paramount+ with Virgin TV
If you're a Virgin TV 360 box or Stream from Virgin Media customer, you can get Paramount+ direct on your telly once you've got a subscription to the service. Simply sign up online, then log in on the box. And because Paramount+ is fully integrated into Virgin TV 360 and Stream, you can search without even going into the app. Just select Search & Discover from the Home menu and type in the name of the show or movie you're after. You can also voice search Paramount+ shows with your remote, or say "Paramount Plus" to get to the app even faster.

How to watch Prime Video with Virgin TV
Prime Video is available to all Virgin TV customers with a V6 box, powered by TiVo®, and a subscription to the service. Simply sign up to Amazon Prime via the website, and you can log in on the box. And because Prime Video is fully integrated into TiVo®, you can search without even going into the app. Just select Search & Discover from the Home menu and type in the name of the show or movie you're after. Virgin TV 360 customers can also find Prime Video shows and launch the app with voice search.
TV channels: Channels, content and features available depend on your chosen package. Channel line-ups and content are subject to change at any time and to regional variations.
HD: HD TV set, V HD Box, TiVo box or Virgin TV V6 connected with HDMI cables required for HD channels. Number of inclusive HD channels depends on package.
Catch Up TV: Catch Up TV content available for up to 7 days or up to 30 days after broadcast, depending on content.
On Demand: Content available to view depends on TV package. Time limits apply for viewing chargeable On Demand content – see virginmedia.com. Once purchased, all chargeable On Demand content must be viewed within 48 hours. Premium channels and upgrades must be kept for at least 30 days.
Amazon Prime Video: Amazon Prime subscription required at extra cost. 18+. Click here for T&Cs.
LIONSGATE+: LIONSGATE+ subscription required at extra cost.
Paramount+: Paramount+ subscription required at extra cost. TV 360 and Stream customers only.
Image credits: Unreal! With Olivia Neil © The Connected Set
Who Do You Think You Are? © BBC