Skip to main content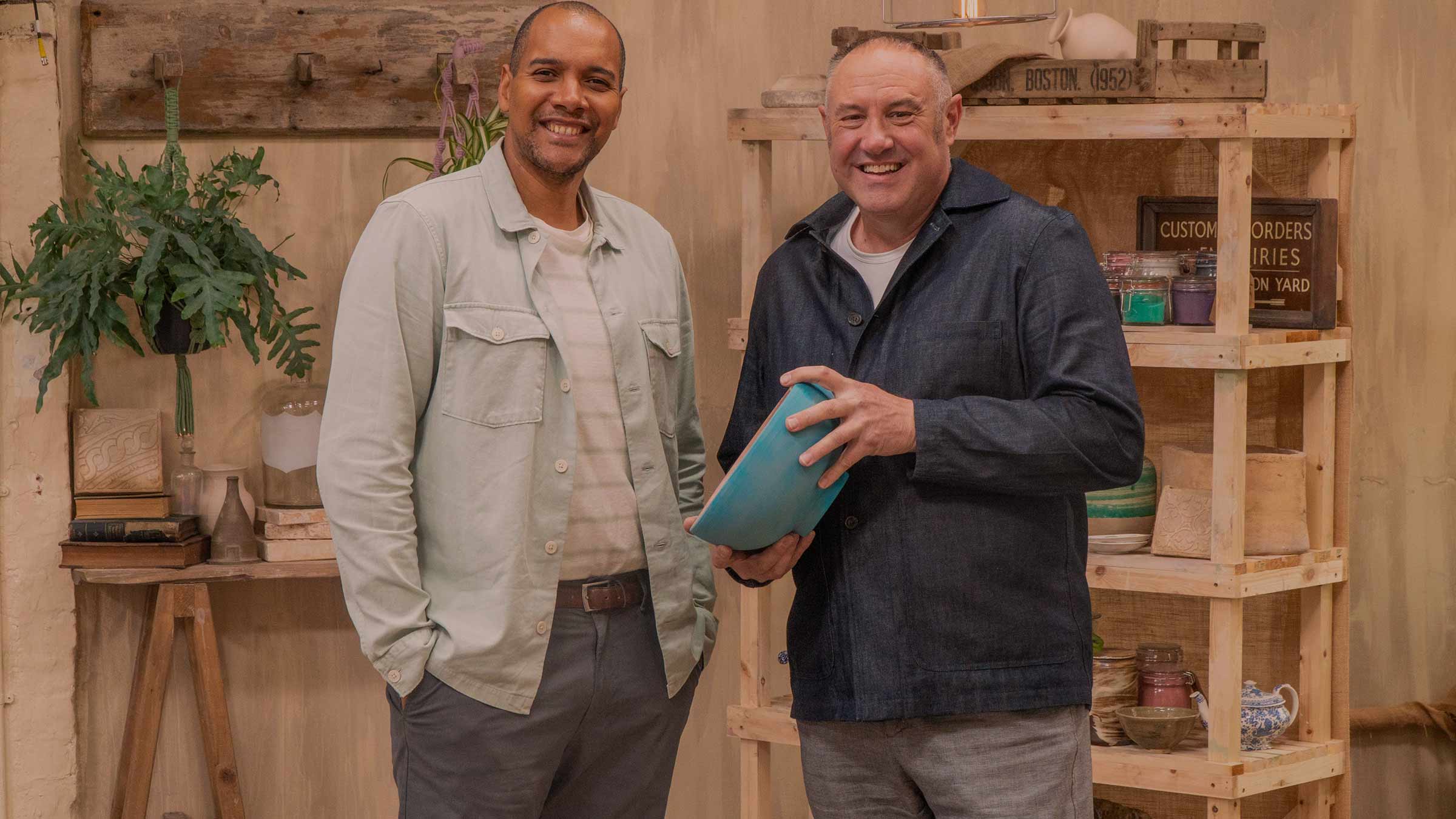 Remotes at the ready – we've got all the top picks on BBC iPlayer, All 4, Prime Video and in On Demand to help you make the March watchlist of your dreams
By Jon Billinge, Writer
There's no such thing as too much good telly. It's a well-known alternative fact. There is, however, such a thing as too few hours in the day with which to watch it all. Damn you, Father Time!
Thankfully, we've whittled down all the best films and series coming to On Demand, BBC iPlayer, All 4 and Prime Video this month. You just need a subscription for the latter platform and then you're all sorted. For more details on how to access this service on Virgin TV, simply scroll to the end of the page.

Magic Mike XXL
Find it in Apps & Games > Prime Video
The sequel to 2012's comedy drama stripathon (aka the genre you never knew you needed) builds on the former with more pathos, more poignancy and more gyrating than a blender on the blink.
Aquaman
Find it in Apps & Games > Prime Video from Friday 12 March
Jason Momoa steals the shoal in this epic superhero smash based on the DC Comics character. How epic, you ask? Well, it's got army generals riding giant sharks into battle that shoot laser beams. Yeah. You won't catch these fish crying "help" anytime soon.
Life In A Year
Find it in Apps & Games > Prime Video from Friday 12 March
After learning his girlfriend (Cara Delevingne) is dying of cancer, 17-year-old Daryn (Jaden Smith) endeavours to help give her a lifetime's worth of experiences. Alright, who ordered the onions?
The Lucky One
Find it in Apps & Games > Prime Video from Saturday 14 March
Based on a book by Nicholas Sparks (he of The Notebook fame), this romantic drama follows an Iraq war veteran (Zac Efron) determined to find a woman he believes was his good luck charm.
Babe: Pig In The City
Find it in Apps & Games > Prime Video from Monday 15 March
Everyone's favourite crying, talking, sleeping, walking, filmic pig returns in this wacky adventure packed to the trotters with zany escapades and some brilliantly hammy acting.
Hotel Transylvania 2
Find it in Apps & Games > Prime Video from Monday 15 March
Make no bones about it, this animated comedy sequel is a scream. With the titular hotel now open to human guests, business is good. But a surprise visit from hotel manager Dracula's human-hating dad threatens to usher in a real horrorshow.

Find season 1 in Apps & Games > BBC iPlayer
If you love a jaunty sea shanty (or three) aboard a ship sailing towards certain adventure and untold riches, then look elsewhere. A fictionalised account of Captain Sir John Franklin's lost expedition, The Terror is heavy on suspense, scares and something… out there… on the ice.
The Babadook
Find it in Apps & Games > BBC iPlayer
If you missed 2014's The Babadook the first time around then, well, we don't blame you – it's proper scary! A single mother and her son are terrorised by a storybook character made flesh… or so they think.
The Gangster, The Cop, The Devil
Find it in Apps & Games > BBC iPlayer
A gangster, a cop and a devil walk into a bar and, well, if this South Korean thriller is anything to go by, make some proper edge-of-your-seat entertainment. If it's good enough for Sylvester Stallone to commission a US remake of, it's good enough for us all.
Jimmy McGovern's Moving On
Find series 12 in Apps & Games > BBC iPlayer
The much-lauded anthology series returns with five standalone stories of characters at a significant turning point in their lives. Mark Womack, Natasha Cottriall and Les Dennis star.
Funny Festival Live
Find it in Apps & Games > BBC iPlayer
In trying times, you can always count on a bit of comedy to make everything feel better. Good news then, that a whole festival's worth of funny is waiting to split your sides across the BBC right now. And there's no better place to start than with this brand new showcase of stand-up talent, hosted by Jason Manford, Jo Brand and more.
Keeping Faith
Find series 1 & 2 in Apps & Games > BBC iPlayer
At least partly responsible for the UK-wide uptick in purchases of snazzy yellow raincoats, this Wales-set thriller stars Eve Myles as the titular Faith, a solicitor whose husband disappears in mysterious circumstances. If you need more convincing, it's original broadcaster BBC Wales' most-watched series in over 25 years. Rhyfeddol!
Caroline Aherne At The BBC
Find it in Apps & Games > BBC iPlayer
Actor and comedian John Thomson explores the life and work of his friend and Fast Show colleague, the late Caroline Aherne. Featuring rare early footage and clips showcasing her acerbic wit and talent, it's a must-watch look at one of Britain's best-loved comics.
Stan & Ollie
Find it in Apps & Games > BBC iPlayer
This heart-warming account of the comedy double act's twilight years is a joy from start to finish. With Steven Coogan and John C Reilly in the titular roles, it's a superbly acted and genuinely touching insight into the lives of two comedy titans. Now where's that Chuckle Brothers biopic, Hollywood?
David Brent: Life On The Road
Find it in Apps & Games > BBC iPlayer
Everyone's favourite manager of the Slough branch of Wernham-Hogg paper merchants is on to better things, thank you very much. That's right. He's now sales rep for bathroom supply firm Lavichem. It's all happening for our boy, but he's meant for even more, as this rags-to-ROCK GOD story "convincingly" proves. Says David.
The Great Celebrity Bake Off For Stand Up To Cancer
Find it in Apps & Games > All 4
What can we say about such a ye olde bakey TV institution as this? Quite a lot, actually! Especially when this particular iteration of the charity special features such guest bakers as DAISY RIDLEY, and… oh, I don't know… JAMES MCAVOY!?! Can you say: "Paul (actual) Hollywood?"
Teen First Dates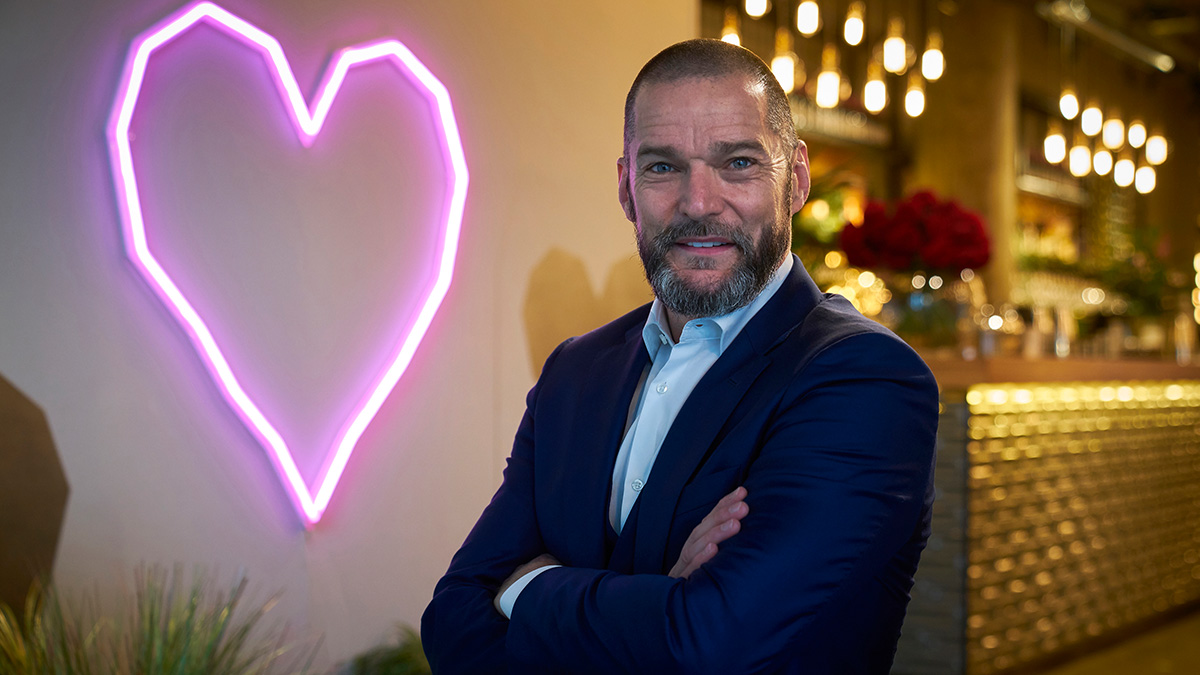 Find it in Apps & Games > All 4
Ah, young love… Excruciating isn't it? Thankfully you can live all the highs and lows vicariously in the teen edition of the immensely popular dating show. From butterflies in the stomach to some truly atrocious attempts at banter, it's as cute as it is cringe, and we love it.
It's A Sin: After Hours
Find it in Apps & Games > All 4
This brilliant companion show to Russell T Davies' incredible drama about the 1980s HIV/AIDS crisis takes you behind the scenes, as the cast members and special guests discuss the themes explored in each episode.
Deutschland 89
Find it in Apps & Games > All 4
The third series of the riveting Deutschland saga takes place following the fall of the Berlin Wall. Personal and professional alliances have been forever altered as former Stasi agent Martin Rauch navigates the fallout. Deutschland 83 and 86 are also available on All 4.
The Great Pottery Throw Down
Find it in Apps & Games > All 4
Perhaps the nicest show to ever grace the telly, The Great Pottery Throw Down is guaranteed to make you feel all warm and fuzzy inside. It might even make you cry, though obviously not to the same degree as judge Keith Brymer Jones when picking up a perfectly crafted pan lid.

Teen Mom UK
Find series 1-7 in On Demand > Box Sets
The UK spin-off of the immensely popular US series follows a group of young mothers as they rise to the challenge of parenthood. Emotions run high as the teens work to provide the best for the brood amid the tests and trials of adolescence.
Emma Willis: Delivering Babies
Find series 1-3 in On Demand > Box Sets
TV presenter, mother and fully qualified Maternity Care Assistant Emma Willis helps couples navigate the birthing process while under lockdown. A testament to the strength of midwives and expecting families during the pandemic, it's a stirring, inspirational watch.
Wild Kingdoms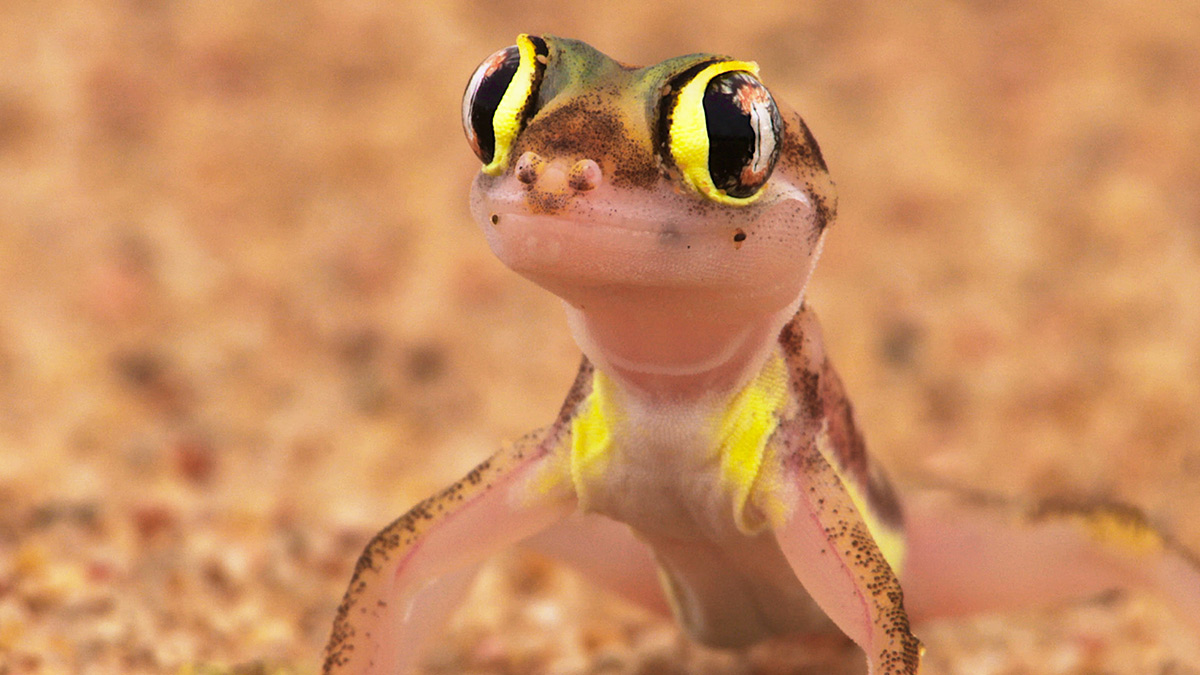 Find it in On Demand > Box Sets
This stunning six-part docuseries reveals the majesty and splendour of Africa and its animal inhabitants. Learn how a host of creatures cope with everyday threats, shifting circumstances and an unforgiving climate in some of the most beautiful – and deadly – landscapes on Earth.
Inside The Ambulance: Wonder Women
Find it in On Demand > Box Sets
This special edition of the dazzling docuseries goes behind and beyond the frontlines to offer a more rounded view of the lives, loves and losses of the female paramedics balancing saving lives with living their own.
For Life
Find season 1 in On Demand > Box Sets
Inspired by a true story, For Life follows a prisoner who becomes a lawyer while incarcerated, and subsequently fights to overturn his own life sentence. Starring Nicholas Pinnock and Indira Varma, this powerful legal drama will have you glued to the edge of your seat.
APB
Find season 1 in On Demand > Box Sets
"Go, go gadget handcuffs!" – the cast of this police procedural most definitely do not say, but there's cutting-edge tech aplenty (and more than a few cool quips) on show as a technology mogul takes over a police division in a bid to catch his friend's murderer.
Briarpatch
Find season 1 in On Demand > Box Sets from Wednesday 10 March
Rosario Dawson gets sleuthing in this thrilling drama based on the 1984 novel by Ross Thomas. When her sister is killed in a car bombing, investigator Allegra Dill (Dawson) returns to her hometown to uncover the truth.
Console Wars
Find it in On Demand > Box Sets from Sunday 21 March
Blow the dust out of your TV socket and plug in to this most ultimate of video game showdowns – Sega vs Nintendo. Charting the storied 1990s rivalry of the industry titans, it'll have you upturning your attic for that ancient gaming console you've never quite been able to let go of.
Dead Pixels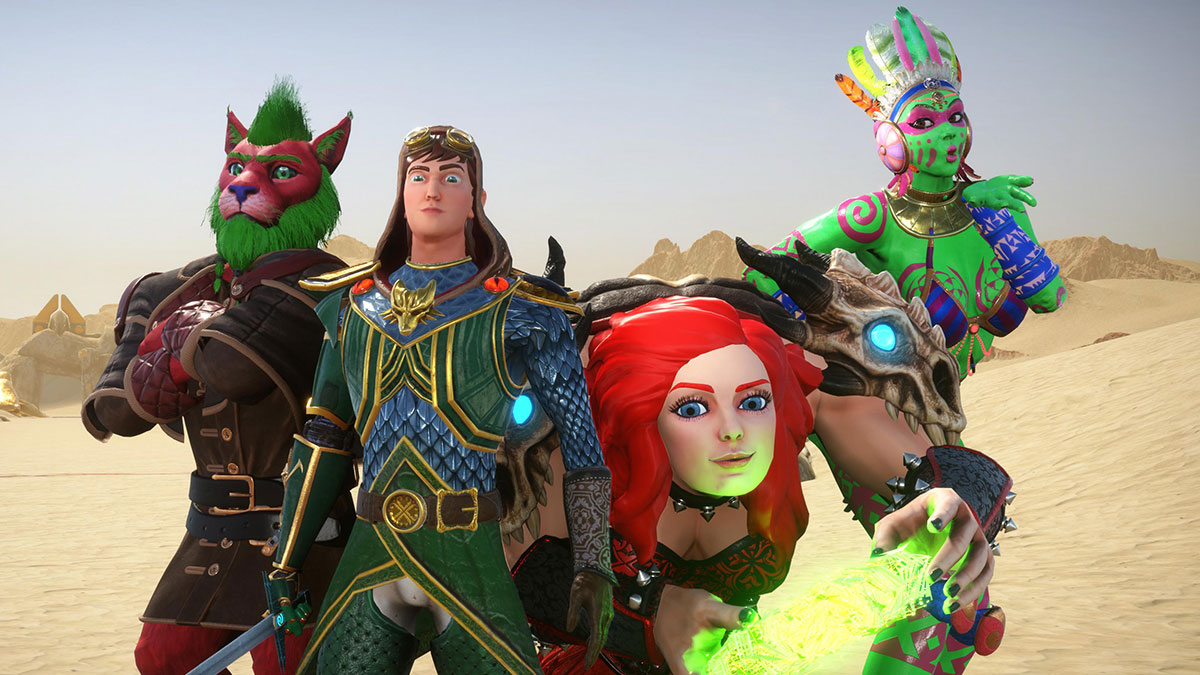 Find series 2 in On Demand > Box Sets from Monday 22 March. Series 1 available now
Typical. You level up, get some sharp new gear, then a right griefer comes along and pilfers the lot! If you would like to understand the above sentence, or just love side-splitting comedies with a twist, you should definitley take Dead Pixels' unique mashup of IRL/in-game jokery for a spin.
It's A Sin
Find series 1 in On Demand > Box Sets from Monday 22 March
The only sin being committed here is by those who have yet to watch what is undeniably one of the best shows in recent years (and maybe ever). Set during the 1980s HIV/AIDS crisis, "Years And Years" singer Ollie Alexander delivers a star turn in the lead role. You. Can't. Miss. It.
Evil
Find season 1 in On Demand > Box Sets from Monday 29 March
You'll be hard pressed to find any sunshine or lollipops in this spooky supernatural thriller. Katja Herbers stars as a forensic psychologist hired by a Catholic seminarian to investigate cases of demonic possession. An avowed sceptic, will she hold her nerve in the face of the unexplained?
How to watch Amazon Prime Video with Virgin TV
Prime Video is available to all Virgin TV customers with a V6 box, powered by TiVo®, and a subscription to the service. Simply sign up to Amazon Prime Video via their website, and you can log in on the box. And because Prime Video is fully integrated into TiVo®, you can search without even going into the app. Just select Search & Discover from the Home menu and type in the name of the show or movie you're after.
TV channels: Channels, content and features available depend on your chosen package. Channel line-ups and content are subject to change at any time and to regional variations.
HD: HD TV set, V HD Box, TiVo box or Virgin TV V6 connected with HDMI cables required for HD channels. Number of inclusive HD channels depends on package.
On Demand: Content available to view depends on TV package. Time limits apply for viewing chargeable On Demand content – see virginmedia.com. Once purchased, all chargeable On Demand content must be viewed within 48 hours. Premium channels and upgrades must be kept for at least 30 days.
Amazon Prime Video: Amazon Prime subscription required at extra cost. 18+. Click here for T&Cs.