Skip to main content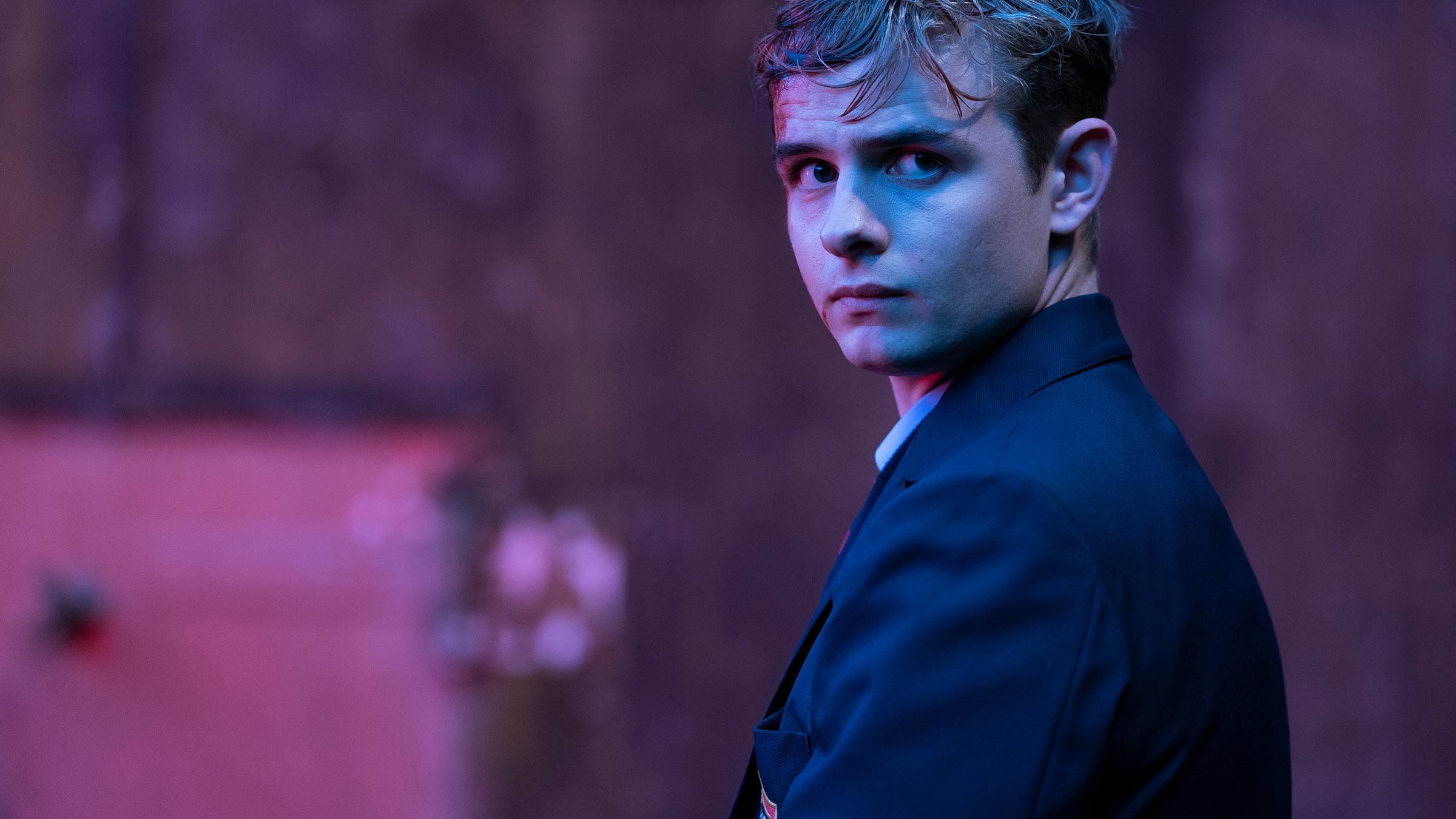 Get ready to hit play with the shows and films across Netflix, Amazon Prime Video and On Demand that you NEED to watch this month
By Laura Rutkowski, Staff Writer and Jack Prescott, Senior Staff Writer
Want to know what's hot on the box? Well, all of it is FIRE. With multiple platforms to choose from, all of them delivering brilliant content, choosing what to watch can be difficult. So let us help you decide, so you can burn, baby, burn through the best films and series at just the click of a button!
Whether you want to get stuck into a brilliant Box Set or see what's available on Netflix or Amazon Prime Video, you can do it all from the comfort of your sofa. All you need is a subscription to one or both of the platforms and you're good to go. For more detailed information on how to access both these services on Virgin TV, simply scroll to the end of the page.
Here, we break down the best films and series across Netflix, Amazon Prime Video and On Demand this month.
Inception
Find it on Netflix
A talented thief is tasked with getting inside the mind of a powerful CEO in director Christopher Nolan's spectacular – and truly mind-bending – blockbuster starring Leonardo DiCaprio.
No Country For Old Men
Find it on Netflix
After a welder (Josh Brolin) stumbles upon a load of cash following a botched drug deal, he soon discovers a ruthless hitman (Javier Bardem) is on his trail in the Coen brothers' Oscar-winning masterpiece.
The Disaster Artist
Find it on Netflix
James Franco stars as enigmatic filmmaker Tommy Wiseau in the bizarre true story about how one of cinema's worst films, The Room, got made.
The Titan Games
Find season 1 on Netflix
Dwayne Johnson hosts this epic sports competition which sees top athletes go head to head to find out who is the best. Think Gladiators, but with even more huffing and puffing.
13 Reasons Why
Find seasons 1-4 on Netflix
Don't miss the fourth and final season of the hit high-school drama that always has a surprise or two up its sleeve.
Jurassic World: Fallen Kingdom
Find it on Netflix
This explosive sequel to the ace Jurassic World finds Owen (Chris Pratt) and Claire (Bryce Dallas Howard) back on the island trying to save the dinosaurs from destruction. Good luck with that.
Queer Eye
Find seasons 1-5 on Netflix
Thank goodness they're back. The Fab Five are here to give us a shot of much-needed positivity in a sparkly new series of the makeover show.
The Last Days Of American Crime
Find it on Netflix
Buckle up for this high-octane thriller with a sci-fi twist. With a mind-controlling government scheme designed to eradicate crime drawing closer, a bank robber commits one final heist.
Lenox Hill
Find season 1 on Netflix
Follow the lives of four doctors at one of New York's most famous hospitals in this compelling and poignant docuseries.
The Woods
Find season 1 on Netflix from Friday 12 June
A prosecutor is given hope that is sister might still be alive 25 years after vanishing in this gripping Polish drama based on Harlen Coben's bestselling novel.
Shameless
Find series 1-11 on Netflix from Monday 15 June
Watch all 11 series of the iconic British comedy drama about the lives of Manchester's dysfunctional Gallagher family.
Rick And Morty
Find season 4 on Netflix from Tuesday 16 June, seasons 1-3 available now
Get set for even more mind-bending antics with the fourth season of the hit animated sitcom.
People Just Do Nothing
Find series 5 on Netflix from Wednesday 17 June, seasons 1-4 available now
The Kurupt FM crew are back for even more misadventures in the final series of the BAFTA-winning mockumentary.
The Politician
Find season 2 on Netflix from Friday 19 June, season 1 available now
From Glee co-creators Ryan Murphy, Brad Falchuk and Ian Brennan comes season 2 of the musical comedy about a young man (Pitch Perfect's Ben Platt) who believes he's destined to become President of the USA. But can he handle high school?
The Sinner
Find season 3 on Netflix from Friday 19 June, seasons 1 & 2 available now
It's dark, it's mysterious, and it always keeps you guessing. The crime anthology series returns for a brand new season.
Athlete A
Find it on Netflix from Wednesday 24 June
The shocking story of how members of the USA's gymnastics squad were abused by team doctor Larry Nassar is told in this powerful documentary.
Eurovision Song Contest: The Story Of Fire Saga
Find it on Netflix from Friday 26 June
Will Ferrell and Rachel McAdams are a pair of Icelandic singers who enter the greatest singing competition in the world in this hilarious new comedy.
Mamma Mia! Here We Go Again
Find it on Netflix from Friday 26 June
Prepare for even more sun, sea, and sensational songs with the sequel to the ABBA-tastic box office smash.
Dark
Find season 3 on Netflix from Saturday 27 June, seasons 1 & 2 available now
The end is nigh. With the final season of the supernatural German drama upon us, get ready for a shocking conclusion to the saga.

The Shining
Find it now in Apps & Games > Prime Video
Heeeeeeere's one of the greatest horror films ever made. Based on Stephen King's classic novel, Stanley Kubrick directs this chilling tale of isolation, madness and murder.
Alex Rider
Find it now in Apps & Games > Prime Video
Anthony Horowitz's thrilling YA novels about a teenage spy are brought to life in this new eight-episode series.
This Is Us
Find it now in Apps & Games > Prime Video
The timeline-jumping drama about the intertwining lives of triplets and their parents reaches season 4.
El Presidente
Find it now in Apps & Games > Prime Video
The 2015 FIFA corruption scandal is explored in this new drama series about the head of the Chilean FA's rise to power – and the FBI investigation that shook world football to its core.
Living Abroad
Find it now in Apps & Games > Prime Video
The lives of four footballers playing outisde their native Spain – including Manchester United's Juan Mata – are in the spotlight in a new docuseries that's a must-watch for fans of the beautiful game.
Gina Brillon: The Floor Is Lava
Find it now in Apps & Games > Prime Video
The Puerto Rico-born comedian takes aim at culture, married life and more in this hilarious stand-up special.
Game Night
Find it now in Apps & Games > Prime Video
A group of friends who enjoy getting together for game nights are thrown into a real-life mystery in this cracking caper starring Jason Bateman and Rachel McAdams.
The Departed
Find it now in Apps & Games > Prime Video
Jack Nicholson, Leonardo DiCaprio and Matt Damon star in director Martin Scorsese's modern crime epic about Boston's dark underbelly.
Gulabo Sitabo
Find it now in Apps & Games > Prime Video
Expect plenty of laughs in this Indian comedy about two men who get caught up in an outlandish game of one-upmanship.
Back To The Future trilogy
Find it in Apps & Games > Prime Video from Sunday 14 June
Watch all three instalments of the unrivalled sci-fi film franchise starring Michael J Fox and Christopher Lloyd.
LOL: Last One Laughing Australia
Find it in Apps & Games > Prime Video from Thursday 18 June
Rebel Wilson hosts a brand new competition which sees ten comedians try to keep a straight face while trying to make their opponent laugh. The prize? A whopping $100,000.
Legally Blonde
Find it in Apps & Games > Prime Video from Sunday 21 June
Reece Witherspoon stars as a pampered sorority girl who tries to win back her ex by following him to Harvard law school. Did somebody order a culture clash?
Silence Of The Lambs
Find it in Apps & Games > Prime Video from Tuesday 30 June
A rookie FBI agent (Jodie Foster) must enlist the help of charismatic killer Hannibal Lecter (Anthony Hopkins) if she is to catch a serial killer, in the Oscar-winning thriller.
The Truman Show
Find it in Apps & Games > Prime Video from Tuesday 30 June
The life of mild-mannered Truman Burbank (Jim Carrey) is the subject of a reality TV show – he just doesn't know it. But how long can it all last before he unravels the façade?

Harrow
Find series 1 & 2 in On Demand > Box Sets from Monday 15 June
Ioan Gruffudd stars as a maverick forensic pathologist who's about to be confronted with a secret from his past in this compelling crime drama.
The Trip To Greece
Find it in On Demand > Box Sets
Steve Coogan and Rob Brydon are back for more sightseeing, impersonations and fine food in the latest series of their genre-blurring travelogue.
Flack
Find series 1 & 2 in On Demand > Box Sets from Thursday 18 June
Anna Paquin plays a PR guru who's far from in control of her personal life in W's acclaimed drama.
The Windsors
Find series 1 & 2 in On Demand > Box Sets from Thursday 25 June
Think you know the royals? Think again. Harry Enfield heads up the cast in this hilarious look at the UK's most notable family after the Beckhams.
Catastrophe
Find series 1-4 in On Demand > Box Sets
After a brief fling, Rob (Rob Delaney) and Sharon (Sharon Horgan) are forced to confront impending parenthood in one of the funniest sitcoms of the last few years.
Celebrity Ex On The Beach
Find it in On Demand > Box Sets
Joey Essex and Calum Best are among the famous faces challenged by their former partners in this drama-filled reality show.
Marvel's Cloak And Dagger
Find series 1 & 2 in On Demand > Box Sets
The relationship between two teenagers with special powers is about to get complicated when they begin to fall for each other.
Sunnyside
Find season 1 in On Demand > Box Sets from Thursday 25 June
A disgraced former New York City councilman (Kal Penn) discovers that helping immigrants gain US citizenship is the path to true enlightenment in this smart comedy.
Carter
Find season 2 in On Demand > Box Sets
Harley Carter (Jerry O'Connell) is a successful actor and star of a popular detective series. The problem is, when he returns to his hometown, his neighbours keep pestering him to investigate real-life cases.
How to watch Netflix with Virgin TV
If you have a TiVo® box or Virgin TV V6 box, powered by TiVo®:
Press home on your remote
Select Apps & Games
Select All Apps
Select Netflix
If you're already a Netflix subscriber, you can also access the app through Search & Discover or by pressing Red on channel 204. Just sign in with your existing login and start watching. And you'll only have to log in the first time you use it.
If you're new to Netflix, then you'll need to subscribe to use the app. The easiest way to do this is by going to netflix.com/virginmedia. You can also subscribe using the Netflix app in Apps & Games.
How to watch Amazon Prime Video with Virgin TV
Prime Video is available to all Virgin TV customers with a V6 box, powered by TiVo®. Simply sign up to Amazon Prime Video via their website, and you can log in on the box. And because Prime Video is fully integrated into TiVo®, you can search without even going into the app. Just select Search & Discover from the Home menu and type in the name of the show or movie you're after.
On Demand: Content available to view depends on TV package. Time limits apply for viewing chargeable On Demand content – see virginmedia.com. Once purchased, all chargeable On Demand content must be viewed within 48 hours. Premium channels and upgrades must be kept for at least 30 days.
Amazon Prime Video: Amazon Prime subscription required at extra cost. 18+. Click here for T&Cs.
Netflix: Netflix subscription required at extra cost.