Skip to main content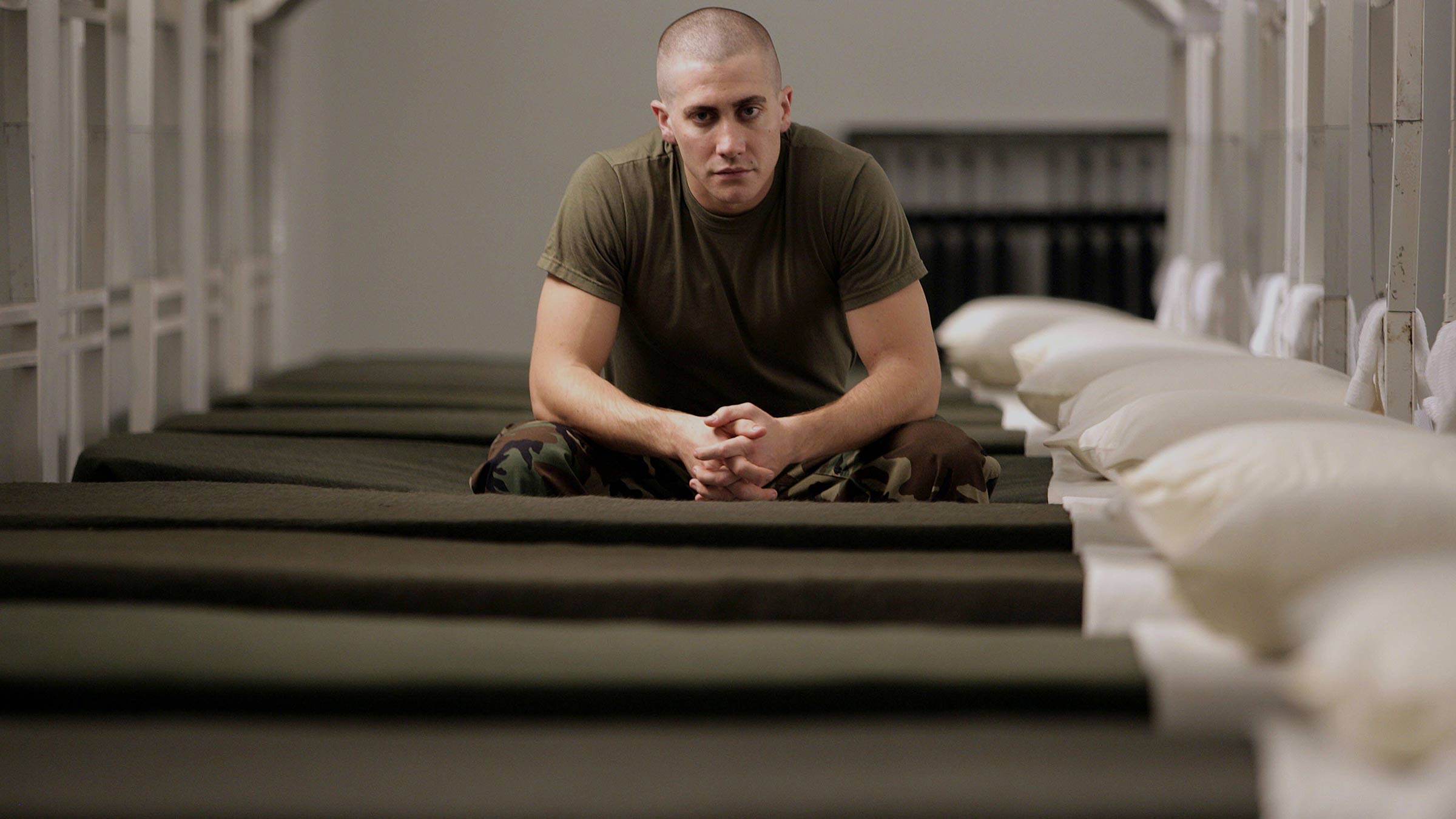 Treat your eyes to some top-notch movies and TV this month. Here are the highlights on Virgin TV's dedicated 4K Ultra HD entertainment channel
By Virgin TV Edit
It's a time of year for feasting. And while the focus is inevitably on the turkey, sausage meat and Brussel sprout-heavy feast around the 25th of the month, we highly recommend spending the rest of December feasting your eyes on these ultra HD goodies, bringing super-sharp, crystal-clear films and TV shows to your screen.
This month on the Virgin TV Ultra HD channel (CH 175/999) there's a bounteous banquet of cinematic treats, including an intense war movie with Jake Gyllenhaal, and Kate Winslet and Jim Carrey in a kaleidoscopic sci-fi romance. Give your eyes the gift of ultra HD this festive season and enjoy sumptuous visuals all month long.
You can get the absolute best picture quality of any TV channel in the UK on Virgin TV Ultra HD, watching superb drama series, films, documentaries and more in stunning, pixel-perfect UHD. And with Virgin TV 360, you can enjoy Virgin TV Ultra HD around the home thanks to our incredible multiroom experience.
But that's not where the UHD fun stops: there's even more great 4K entertainment to watch with Virgin TV, including hundreds of new box sets and movies from Sky and crystal-clear sport on TNT Sports Ultimate.
If you're not yet enjoying shows in UHD and you want to, you'll need to be a Full House TV customer with a compatible television and a Virgin TV V6 box, powered by TiVo®. Don't have an Ultra HD or 4K telly? No problem. Virgin Full House TV customers can still watch the channel through an HD set with a Virgin TV V6 box, powered by TiVo®. Simply press the up button on the EPG and start watching.
Ready for a month of great telly like you've never seen before? Then read on to discover some of the ultra HD highlights coming up on Virgin TV.
Saturday 2 December, 10pm, Virgin TV Ultra HD (CH 175/999)
Skyfall director Sam Mendes' film, based on a military memoir, gives a shocking insight into the experiences of troops on the ground during the Persian Gulf War. Jake Gyllenhaal (Nightcrawler) is Anthony Swofford, a US Marine – the title comes from the slang term for Marines' severe haircuts – who finds himself alternately bored, depressed and in mortal danger in Iraq. It's a truly eye-opening glimpse into a widely misunderstood conflict, and in the hands of Mendes and his Oscar-winning cinematographer Roger Deakins (1917), it's a visually stunning one too.
Unbroken
Saturday 9 December, 9pm, Virgin TV Ultra HD (CH 175/999)
Louie Zamperini was a real US Olympic runner in the 1930s but, like so many of his generation, the 1940s made him a soldier. In 1943 his plane went down and he survived for weeks on a raft in the ocean before ending up as a Japanese prisoner of war. Director Angelina Jolie (By The Sea) tells the dramatic tale with style and sensitivity, with a visceral feel to the raft scenes that draws the viewer into the terrifying events. British actor Jack O'Connell (SAS: Rogue Heroes) stars as Zamperini.
Eternal Sunshine Of The Spotless Mind
Tuesday 12 December, 9pm, Virgin TV Ultra HD (CH 175/999)
One of the most startlingly original films of the 21st century, this is a deliriously imaginative romantic comedy – although "romantic comedy" hardly covers it. Jim Carrey plays superbly against type as Joel, who's heartbroken when he discovers that his ex, Clementine (Kate Winslet), has undergone a procedure to erase her memories of him. He decides to follow suit, only to change his mind at the last moment – so can win her back by inserting himself into her memories? At least twice as peculiar as it sounds, this is a wild and unpredictable journey through a distinctly dreamlike landscape.
Survival Of The Species With Ben Fogle
Weekdays from Monday 18 December to Friday 22 December, 8.10pm, Virgin TV Ultra HD (CH 175/999)
Who needs to fork out for a safari holiday when Ben Fogle is on hand to whisk us away on an incredible 4K adventure? We're getting up close and personal with some of the world's most incredible animals in this spectacular conservation series. Over 10 episodes Fogle, zoologists and wildlife experts travel across Africa to explore the key issues and threats faced by the creatures that call it home, including disease, deforestation and poachers.
The Dark Tower
Wednesday 20 December, 9pm, Virgin TV Ultra HD (CH 175/999)
When 11-year-old Jake (Tom Taylor) finds a portal into the mysterious Mid-World, he becomes embroiled in an age-old conflict between Roland Deschain, a Gunslinger (Idris Elba, Luther), and Walter Padick, a warlock known as the Man In Black (Matthew McConaughey, Interstellar). Realising that Padick intends to use Jake – who has troubling visions – to attack the structure known as the Dark Tower and open the gates to hell, Deschain takes him under his protection as the forces of evil start to close in. Based on Stephen King's bestselling series of novels, this is an imaginative and visually arresting fantasy tale.
Invisible Essence: The Little Prince
Saturday 23 December, 7.30pm, Virgin TV Ultra HD (CH 175/999)
First published in 1943, Antoine de Saint-Exupéry's deceptively simple fantasy fable The Little Prince has been translated into 250 languages and is one of the bestselling books of all time. This acclaimed documentary by Canadian director Charles Officer explores the story of the novella's creation and its inspiring legacy, featuring talking heads including Mark Osborne, who directed an animated film version of The Little Prince in 2015, poet Rupi Kaur and some of Saint-Exupéry's surviving relatives.
Almost Famous
Saturday 23 December, 9pm, Virgin TV Ultra HD (CH 175/999)
If you enjoyed Taylor Jenkins Reid's novel Daisy Jones And The Six or its recent Prime Video adaptation, you'll love writer/director Cameron Crowe's 2000 Almost Famous, a similarly nostalgic and romantic screen depiction of the 1970s rock 'n' roll scene. At the centre of the action is teenager William Miller (Patrick Fugit), an aspiring music journalist who finds himself dragged into the orbit of world-famous band Stillwater. When Rolling Stone sends William on tour with Stillwater, his life is turned upside down – not helped by the antics of groupie Penny Lane (Kate Hudson). It's a vivid and colourful dive into a pre-digital era.
Dancing On Icebergs
Christmas Eve, 7.45pm, Virgin TV Ultra HD (CH 175/999)
This documentary captures the incredible journey of award-winning choreographer Corey Baker and Royal New Zealand Ballet star Madeline Graham, who made history in 2018 when they literally danced on icebergs for their short film Antarctica: The First Dance. This film shows behind-the-scenes footage of the duo's 12-day dance mission, facing -16°C temperatures to speak to resident climate change scientists and raise awareness about the rapid ice melt.
District 9
Christmas Eve, 9pm, Virgin TV Ultra HD (CH 175/999)
Co-produced by The Lord Of The Rings director Peter Jackson, this complex sci-fi blockbuster was inspired by events in apartheid-era South Africa. Almost 30 years after a colony of aliens landed near Johannesburg, the visitors – blamed for rising crime levels – are to be confined to a giant internment camp. But when official Wikus van de Merwe (Sharlto Copley, The A Team) tries to lead the relocation, he meets an alien who will stop at nothing to return home. Soon Wikus finds he empathises with the aliens more than he ever expected… Filmed partly in a found-footage style, it still delivers visually impressive effects that are a testament to the film-makers' creativity.
The Social Network
Christmas Day, 9pm, Virgin TV Ultra HD (CH 175/999)
A modern classic, this multi-award-winning 2010 film from director David Fincher (Gone Girl) tells the origin story of Facebook. Jesse Eisenberg plays the site's founder Mark Zuckerberg, delivering a brilliant performance as a young man transforming from an insecure Harvard student to a ruthless tech mogul. The excellent cast is rounded out by stars including Andrew Garfield (Tick, Tick… Boom!), Justin Timberlake (Inside Llewyn Davis), Dakota Johnson (The Lost Daughter) and Rooney Mara (Women Talking).
How to access the Virgin TV Ultra HD channel
You'll find all the details explaining what you need here. Then simply press the up button on the EPG to easily access Virgin TV Ultra HD. Don't have a 4K TV? Never fear, because you can also watch the Virgin TV Ultra HD channel through your HD TV. Lucky you!
TV channels: Channels, content and features available depend on your chosen package. Channel line-ups and content are subject to change at any time and to regional variations.
HD: HD TV set, V HD Box, TiVo box, Virgin TV V6 box or Virgin TV 360 box connected with HDMI cables required for HD channels. Number of inclusive HD channels depends on package.
Virgin TV UHD channel: Available to Maxit/Full House TV customers only. Primetime only – see channel for programming schedule each day. 4K enabled TV/device and V6 box required to watch content in UHD. Quality assumes your equipment is working at optimum standard.
Catch Up TV: Catch Up TV content available for up to 7 days or up to 30 days after broadcast, depending on content.
On Demand: Content available to view depends on TV package. Time limits apply for viewing chargeable On Demand content – see virginmedia.com. Once purchased, all chargeable On Demand content must be viewed within 48 hours. Premium channels and upgrades must be kept for at least 30 days.