Skip to main content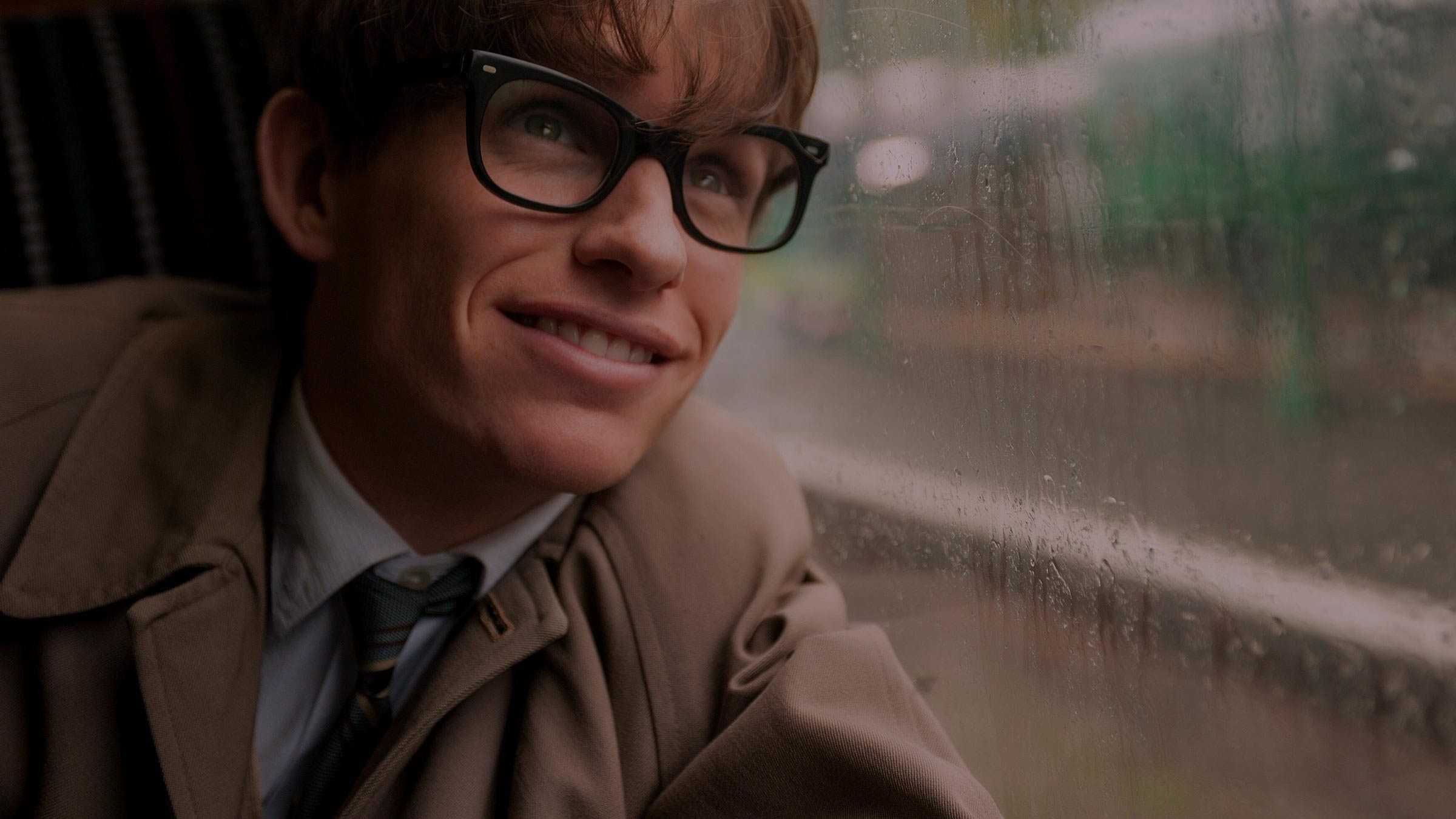 Treat yourself to hit films, engaging documentaries, live-action musicals and more on Virgin TV's dedicated 4K Ultra HD entertainment channel
By Kat Romero, Writer
What better way to spend chilly nights in than getting cosy with a beautifully filmed documentary? Well, how about that documentary in awe-inspiring 4K Ultra HD? It'll be a truly immersive experience from the comfort of your own sofa.
With the Virgin TV Ultra HD channel (CH 228/999), you can enjoy a seriously impressive selection of entertainment in stunning, pixel-perfect ultra-high definition. The UK's first dedicated HD channel is filled to the brim with visually rich documentaries, from exploring the beauty of Britain from above to witnessing a man's journey around the globe to heal his anxiety.
And you can also enjoy great films in Ultra HD this festive season. Treat yourself to comedies like Trainwreck or Baby Mama, or enjoy a fright fest with creepy horror The Visit.
You can get the absolute best picture quality of any TV channel in the UK on Virgin TV Ultra HD, watching superb drama series, films, documentaries and more in stunning, pixel-perfect ultra-high definition. And with Virgin TV 360, you can enjoy Virgin TV Ultra HD around the home thanks to our incredible multiroom experience.
But that's not where the UHD fun stops: there's even more great 4K entertainment to watch with Virgin TV, including hundreds of new box sets and movies from Sky and crystal-clear sport on BT Sport Ultimate.
Ready for a month of great telly like you've never seen before? Then read on to discover some of the highlights coming up on Virgin TV.
On the UHD Channel in December
Baristas
Thursday 1 December, 9pm, Virgin TV Ultra HD (CH 228/999)
Think you know how to make a killer cup of coffee? Well, these talented baristas may put your attempt at a homemade cappuccino to shame. This documentary, which is a follow-up to the 2015 film Barista, follows four National Barista champions from around the world who compete to win the World Barista Championship in South Korea. In UHD you'll get to appreciate every bean, steam and grind.
Chasing The Present
Friday 2 December, 9pm, Virgin TV Ultra HD (CH 228/999)
This incredible documentary film follows James Sebastiano, a man who is materially successful but has become riddled with anxiety and in an attempt to heal, travels the world on a journey of self-exploration. He immerses himself in meditation and explores plant medicine while seeking guidance from experts such as spiritual master Sri Prem Baba, artist Alex Grey and comedian Russell Brand. It's a stark look at the way we treat mental health in the western world and a visually stunning experience as Sebastiano travels the globe in search of a different way of living.
Aerial Britain: National Treasures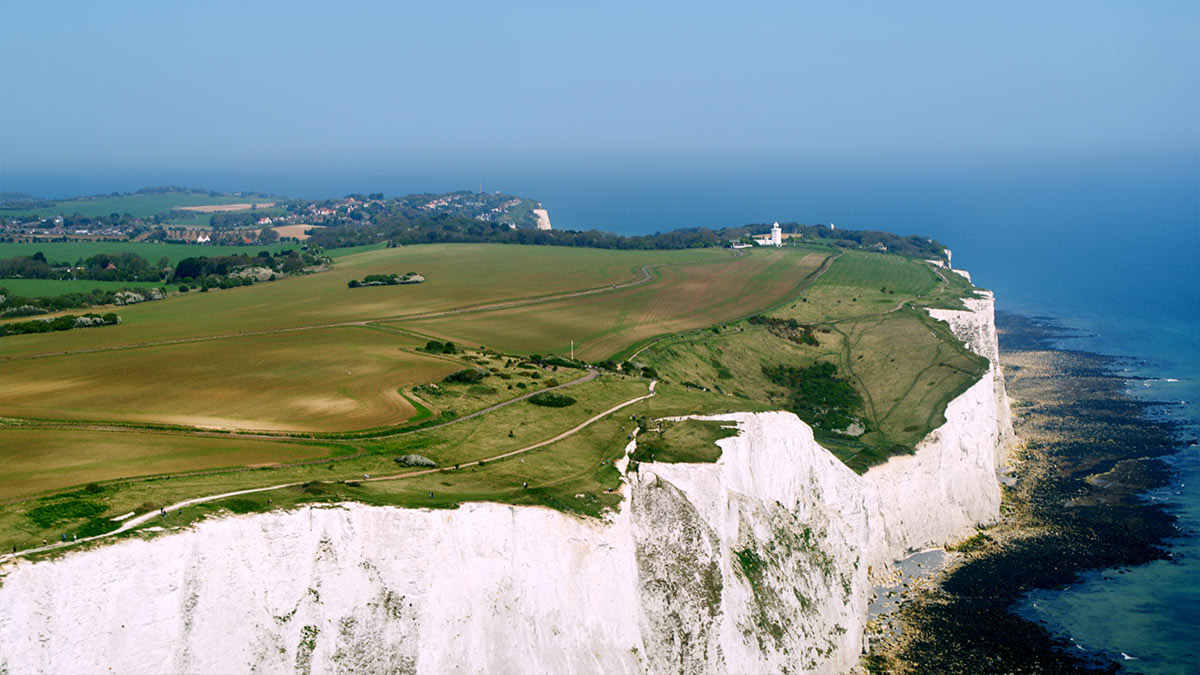 Sunday 11 December, 8.15pm, Virgin TV Ultra HD (CH 228/999)
This is undoubtedly a show made for UHD. The incredible drone shots sweep across Britain's gorgeous landscapes, from the greenest woodlands to royal castles and ancient ruins that sit on clifftops. Aerial Britain celebrates the nation's man-made and natural marvels and proves just how divine and diverse these islands are.
Aerial Greece: Crete And The Eastern Islands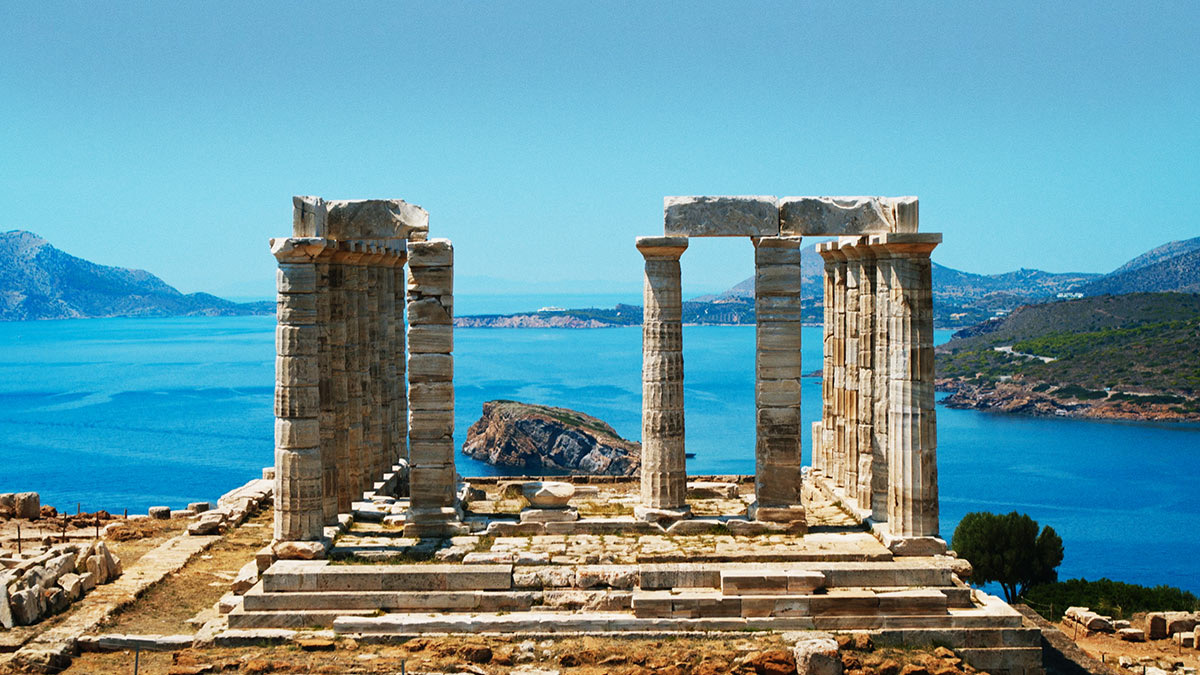 Wednesday 14 December, 8.15pm, Virgin TV Ultra HD (CH 228/999)
Drone footage captures the rich history of Crete, Samos, Chios, Rhodes and the Dodecanese islands. Once again, this is a treat for the eyes made even more visually impressive by UHD. It explores the eye-popping scenery, the turquoise waters and the remains of priceless pieces of heritage, from painted villages to the Byzantine monastery dedicated to the icon of Panagia Tsambika, all seen from an altitude of 240m.
WWII Battles In Colour: The Bulge
Thursday 15 December, 8.15pm, Virgin TV Ultra HD (CH 228/999)
This series shows footage of some of the most brutal battles in European culture in colourised form for the first time. In this episode, dedicated to the Battle of the Bulge in northern France, we see Allied soldiers battle freezing temperatures, heavy snow and a shock attack from the Nazis in the Second World War's final few months. More than a million troops fought against the Germans in a bloody battle that lasted weeks.
Hudson River Wild
Friday 16 December, 8.15pm, Virgin TV Ultra HD (CH 228/999)
You may think of the Hudson River as the body of water that flows through New York City, but this documentary charts its 315-mile path from its source at Lake Tear of the Clouds in the Adirondack Mountains. From sandbars and marshes to waterfalls, lakes and surging rapids, it's an amazing untamed environment. Viewers are guided on the voyage by an eagle on its own journey from courtship to parenthood.
The King And I: The Musical
Thursday 22 December, 6.20pm, Virgin TV Ultra HD (CH 228/999)
The award-winning, critically acclaimed Lincoln Center Theater production of Rodgers and Hammerstein's The King And I – recorded live at London's Palladium – comes to the UHD channel. Kelli O'Hara and Ken Watanabe take to the stage in this classic musical set in 1860s Bangkok, telling the story of the unconventional relationship between the King of Siam and a British schoolteacher. Its much-loved songs include "Whistle A Happy Tune", "Getting To Know You" and "Shall We Dance" and the production features a company of over 50 world-class performers. A true great from the golden age of musicals.
The Best Man Holiday
Friday 23 December, 9pm, Virgin TV Ultra HD (CH 228/999)
Do you love a feel-good festive flick around the holidays? Well, this could be just to think to kick off Christmas. Ffiteen years after they were last together, a group of college friends – including Lance (Morris Chestnut, Rosewood), Harper (Taye Diggs, All American), Candace (Regina Hall, Nine Perfect Strangers) and Robyn (Sanaa Lathan, Love and Basketball) – reunite for the holiday season in a sequel to the 1999 film The Best Man. As the characters attempt to navigate their past feuds and romances, secrets are unearthed and truths are faced.
The Theory Of Everything
Christmas Eve, 9pm, Virgin TV Ultra HD (CH 228/999)
Eddie Redmayne (The Danish Girl) scooped an Oscar, a BAFTA, a Golden Globe and an SAG Award for his performance as Stephen Hawking and it's no wonder. Redmayne not only impersonates but embodies Hawking, from his time as a postgraduate meeting future wife Jane (Felicity Jones, On The Basis Of Sex) to his diagnosis with motor neurone disease. It's truly fascinating to watch Hawking's physical change align with his academic success.
The Land Before Time
Christmas Day, 3.50pm, Virgin TV Ultra HD (CH 228/999)
If you were a child in the 90s then it's possible that this film emotionally devastated you. Littlefoot the dinosaur is left orphaned when his mother is killed protecting him from a vicious carnivore. With her last breath, she tells him to make his way to the Great Valley, where he will be reunited with his own kind. Get the tissues ready for this one – it's going to be a sob fest.
Baby Mama
Boxing Day, 7.30pm, Virgin TV Ultra HD (CH 228/999)
Rest assured that if a film stars comedy duo Tina Fey (30 Rock) and Amy Poehler (Parks And Recreation), we're gonna watch it. Baby Mama features Fey as Kate Holbrook, a successful businesswoman who has always put her career before her personal life. At 37, she decides to have a baby but after discovering her chances of conceiving are slim, she hires Angie Ostrowski (Poehler) to be the surrogate mum. But things take a weird turn when Angie turns up at her door looking for a place to live and the pair's conflicting personalities cause a huge clash.
Trainwreck
Boxing Day, 9pm, Virgin TV Ultra HD (CH 228/999)
Amy Schumer (I Feel Pretty) plays Amy Townsend, a hard-drinking, hard-partying magazine writer, in this hilarious romantic comedy. Her father raised her to think monogamy is a lie and she's spent her life not taking love too seriously. That is, until she has to write a profile on successful sports doctor Aaron Conners (Bill Hader, Barry) and finds herself falling in love. Expect many laugh-out-loud moments as the chemistry between Schumer and Hader sizzles – plus former WWE star John Cena is truly hilarious as Amy's casual sex buddy.
Scott Pilgrim Vs The World
Wednesday 28 December, 8.10pm, Virgin TV Ultra HD (CH 228/999)
Michael Cera (Superbad) is the loveable lead in this romantic action comedy, which is a film adaptation of the popular comics. A guitarist in a band, Scott has not shortage of female admirers. But his head is firmly turned by Ramona Flowers (Mary Elizabeth Winstead, Birds Of Prey), who has just moved from New York and is appealingly mysterious about her past. Scott soon discovers that Ramona has a series of evil exes. And they're all determined to eliminate him as competition for Ramona's heart.
9
Thursday 29 December, 8.10pm, Virgin TV Ultra HD (CH 228/999)
Elijah Wood (The Lord Of The Rings movies) lends his voice to the lead role in this animated flick, starring as 9, a small ragdoll-like robot who awakens shortly after the end of mankind. Despite being the youngest in his group, 9 convinces the others that the only way to survive against the machines is to stand up and figure out why they want to destroy them.
The Express
New Year's Eve, 9pm, Virgin TV Ultra HD (CH 228/999)
This emotional movie is based on the true story of Syracuse University football player Ernie "The Elmira Express" Davis, who was the first African American to win the Heisman Trophy – claimed by the best US college football player – in 1961 but whose life was cruelly cut short. Rob Brown (Coach Carter) takes on the lead role, with Dennis Quaid (The Day After Tomorrow) as the Syracuse head coach. The late Chadwick Boseman (Black Panther) made his movie debut as NFL legend Floyd Little.
The Visit
New Year's Day, 10pm, Virgin TV Ultra HD (CH 228/999)
This horror movie, directed by M Night Shyamalan (The Sixth Sense, Unbreakable), follows two young siblings, teenage Becca (Olivia DeJonge, Elvis) and younger brother Tyler (Ed Oxenbould, The Exchange) who live with their single mother Loretta (Kathryn Hahn, Bad Moms). Loretta arranges for Becca and Tyler to spend a week at their grandparents' farmhouse while she enjoys a cruise with her boyfriend. All seems fine at first, but things soon take a strange turn. The plot twist will leave your jaw on the floor.
How to access the Virgin TV Ultra HD channel
You'll find all the details explaining what you need here. Then simply press the up button on the EPG to easily access Virgin TV Ultra HD. Don't have a 4K TV? Never fear, because you can also watch the Virgin TV Ultra HD channel through your HD TV. Lucky you!
TV channels: Channels, content and features available depend on your chosen package. Channel line-ups and content are subject to change at any time and to regional variations.
HD: HD TV set, V HD Box, TiVo box, Virgin TV V6 box or Virgin TV 360 box connected with HDMI cables required for HD channels. Number of inclusive HD channels depends on package.
Virgin TV UHD channel: Available to Maxit/Full House TV customers only. Primetime only – see channel for programming schedule each day. 4K enabled TV/device and V6 box required to watch content in UHD. Quality assumes your equipment is working at optimum standard.
Catch Up TV: Catch Up TV content available for up to 7 days or up to 30 days after broadcast, depending on content.
On Demand: Content available to view depends on TV package. Time limits apply for viewing chargeable On Demand content – see virginmedia.com. Once purchased, all chargeable On Demand content must be viewed within 48 hours. Premium channels and upgrades must be kept for at least 30 days.
Image credits:
A Land Shaped By Women: 2019 AFM Establishment