Skip to main content
Getting your device online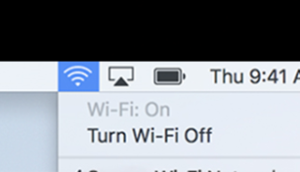 Step 1
Click on the WiFi icon in the menu bar. If your WiFi is off, click Turn Wi-Fi off and then choose to turn your WiFi on.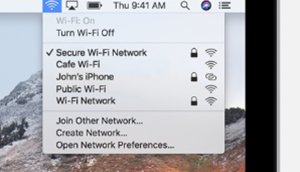 Step 2
Choose your network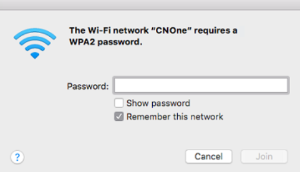 Step 3
Enter your WiFi password, then click Join. Your WiFi network name and password are shown on the bottom of the Hub.
Has this solved your issue?