How do I connect my games console to Virgin Media broadband?
Last updated: June 11, 2018
If you've just got yourself a new games console and want to connect it to your home broadband's WiFi connection, then don't worry, we'll get you up and running in no time.
Select your Virgin Media Hub below for information on how to connect a games console to your WiFi network.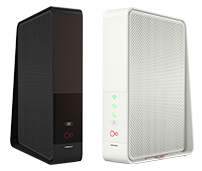 Hub 3.0
Follow the step by step instructions below to connect to your Hub 3.0:
Locate the WiFi details for your Hub 3.0, you can find these on the pull out tab, which can be found on the side of the Hub 3.0: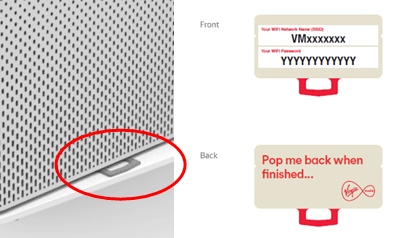 The details are also printed on the bottom of the Hub 3.0.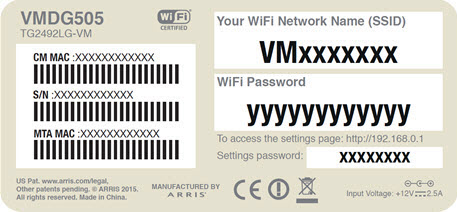 Click your console below to find instructions on how to connect it to your Hub 3.0.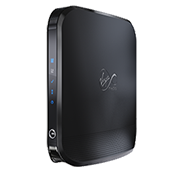 Super Hub 2ac
Follow the step by step instructions below to connect to your Super Hub 2ac:
Locate the WiFi details for your Super Hub 2ac, the easiest place to find these is on the sticker on the bottom on your device, which will look like this: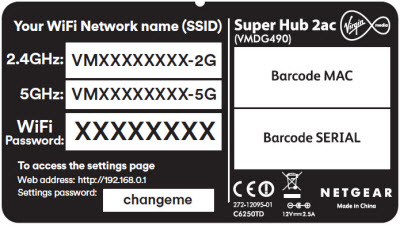 Make a note of the Passphrase / Wifi Password from the label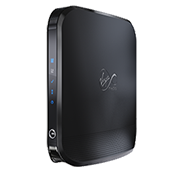 Super Hub 2
Follow the step by step instructions below to connect to your Super Hub 2:
Locate the WiFi details for your Super Hub 2, the easiest place to find these is on the sticker on the bottom on your device, which will look like this: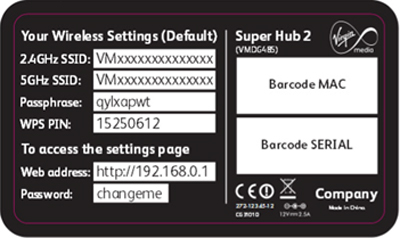 Make a note of the Passphrase / Wifi Password from the label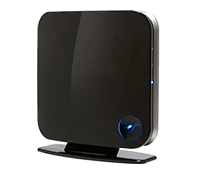 Super Hub
Follow the step by step instructions below to connect to your Super Hub:
Locate the WiFi details for your Super Hub, the easiest place to find these is on the sticker at the back on your device, which looks like this: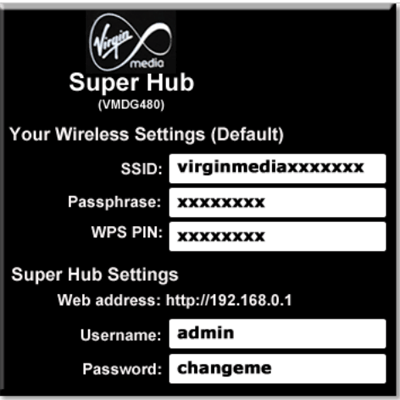 Make a note of the Passphrase from the label as you'll need this if you want to set your games console up with a WiFi connection