Skip to main content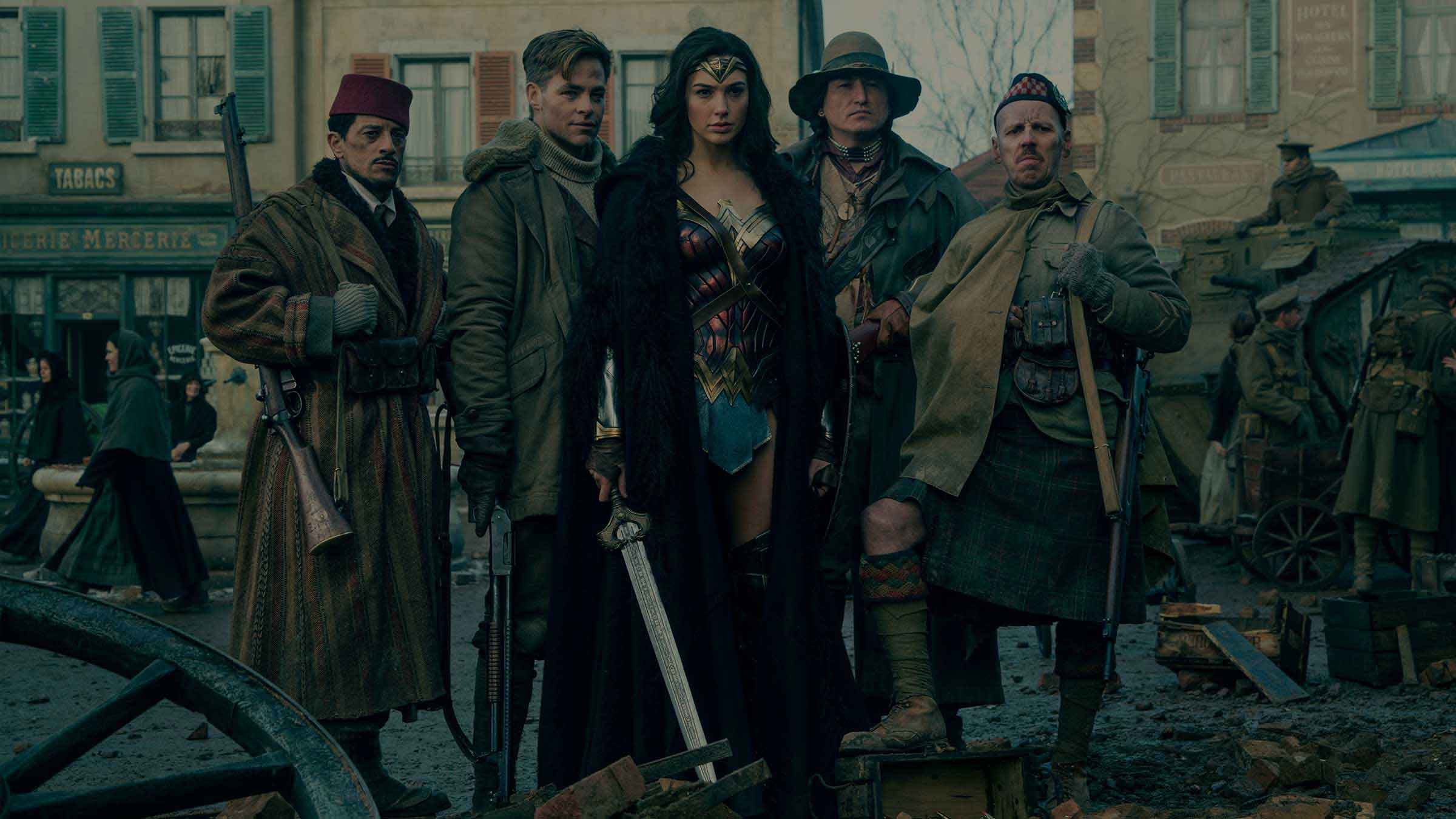 What the world needs now is love, truth, justice, idealism… a lasso of truth and a really cool bracelet shield to deflect bullets

Wonder Woman, available from Thursday 8 March in Sky Cinema on demand. Cert 12. Also available in HD
Thank goodness then for Wonder Woman, the superhero epic starring Gal Gadot (Fast & Furious 7) that stormed the big screen earlier this year. Chris Pine (Star Trek) co-stars as a World War I pilot who meets Princess Diana of Themyscira on her hidden, all-female island after a plane crash, and brings her to the "world of men" to put an end to the war, while also falling in love with her (well, have you seen her?). The story proved an optimistic and warm-hearted adventure that was just what we needed.
But if you missed the film, don't worry! It's coming to Sky Cinema to give you a chance to catch up, so you'll be ready when director Patty Jenkins brings us the sequel in 2019. And if you want to know more about the extraordinary history of Wonder Woman over the last 76 years, then read on…
1. Wonder Woman was created by a man, William Moulton Marston, in 1941
But he was a die-hard feminist who intended her as a role model for women, so he made her caring, but also strong and no-nonsense. In the early days, she fought for fair wages, crusaded for affordable milk and smashed war profiteers. Right on! A biopic of Marston, Professor Marston And The Wonder Women, starring Luke Evans and Rebecca Hall, hit cinemas in November.
2. Wonder Woman's "lasso of truth" is real, sort of
The heroine's signature weapon can be used so that anyone she captures in its coils is prevented from lying. It's a power that Marston wanted so much so that he brought it to life. While studying for his Psychology PhD at Harvard, he developed one of the first lie-detector tests.
3. Like Wonder Woman, her creator had a secret identity
She masquerades as Diana Prince, while Marston hid the fact that he and his wife Elizabeth Holloway Marston were in a polyamorous relationship with Olive Byrne. Both women contributed to Wonder Woman. Elizabeth was a Greek scholar, helping shape Diana's heritage, while Olive wore thick bracelets like Wonder Woman's signature jewellery.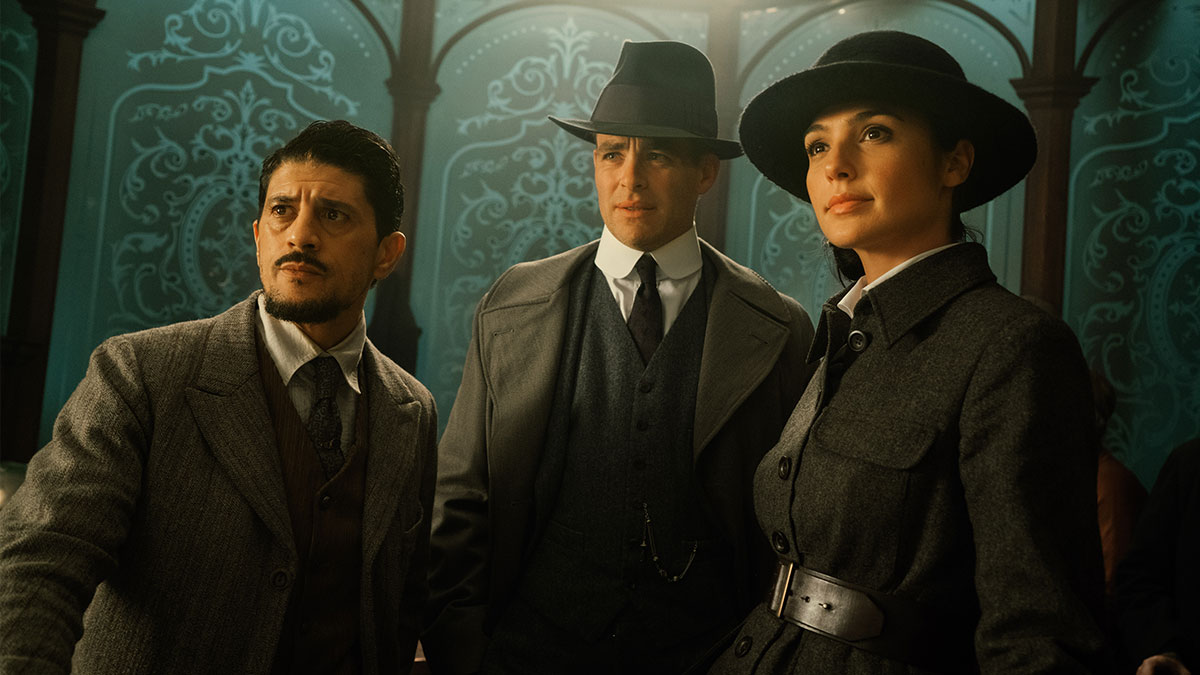 4. The Justice League made Wonder Woman its super-secretary
In the comics, Wonder Woman was an early member of the Justice Society of America (later the Justice League). But writer Gardner Fox didn't like her, so he named her the secretary. Yup, despite being roughly as powerful as Superman, she was left at headquarters while the guys went off to a fight, or got kidnapped and had to be rescued.

5. Superheroes struggle with sexism too
After Marston's death in 1947 and a moral backlash against Wonder Woman comics, writers struggled to figure out what to do with the character. The decades that followed saw her stripped of her powers and working as a boutique owner, babysitter, a model and a movie star.
6. Wonder Woman has literally fought bad eggs
Like every great comic book hero, Wonder Woman has fought her share of weird bad guys. But few are as weird as Egg Fu, a Chinese Communist who is, oh yeah, shaped like a giant egg. She also battled Mouse Man, who can shrink to the size of a mouse and control other rodents. Chances of seeing these guys onscreen? Hopefully zero.
7. Big Hollywood names tried for years to bring her to the screen
Ghostbusters director Ivan Reitman tried to make a Wonder Woman movie in the 1990s but got nowhere, and in 2005 The Avengers' Joss Whedon wrote a script where Wonder Woman fought modern-day drug dealers. Mad Max's George Miller got as far as casting Megan Gale for his Justice League movie in 2007 before a Hollywood writers' strike shut him down.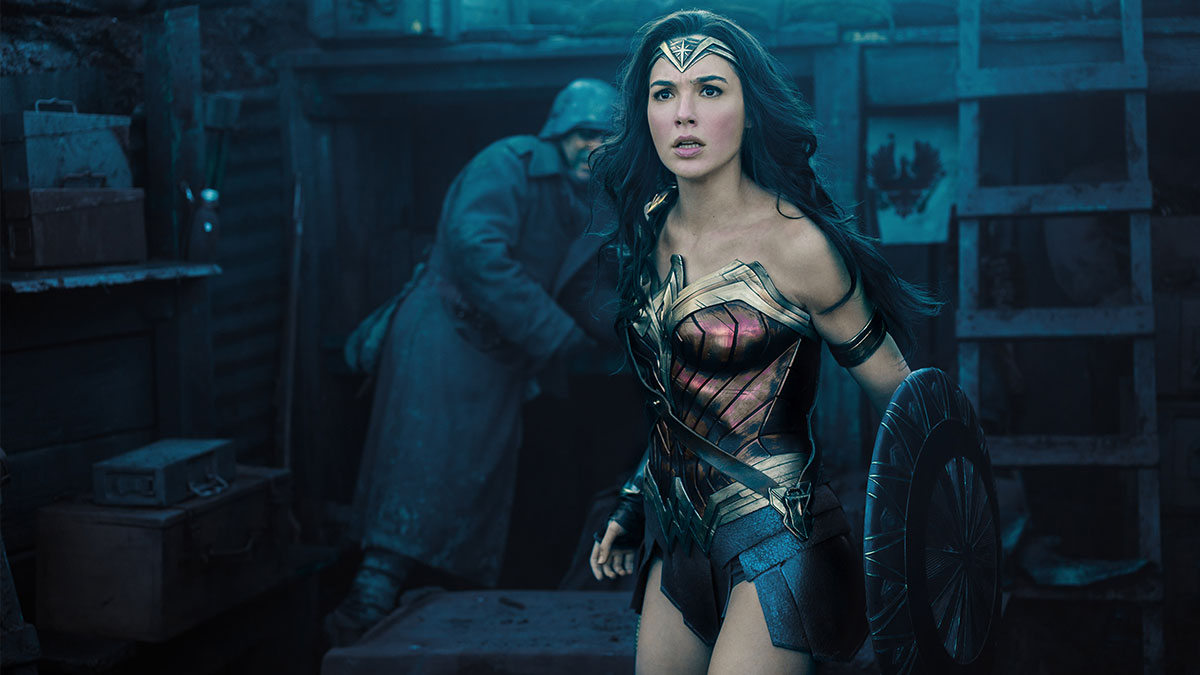 8. Patty Jenkins was not the first director hired for Wonder Woman
Breaking Bad's breakout director Michelle MacLaren was initially chosen to direct the Wonder Woman film, only to leave over "creative differences". Ten years after she first pitched her version of the character to Warner Bros, Monster director Patty Jenkins finally got her chance.
9. Becoming an Amazon involves a lot of training
For months before and during shooting, the actors playing Amazons trained for four hours a day with the same trainers who got Gerard Butler and Michael Fassbender in shape for 300. The models, athletes and professional actors put on pounds of muscle and learned stunt work so they'd make convincing warriors.
10. Reshoots on the film took place while Gal Gadot was pregnant
As with many big films these days, Wonder Woman had some reshoots and pick-ups months after filming wrapped – but star Gal Gadot was visibly pregnant at the time. No problem! The filmmakers wrapped her stomach in green-screen cloth and used digital magic to match her figure to the rest of the film.
All that pique your appetite? Then check out the trailer below...

To celebrate Wonder Woman's long-awaited arrival, she's conquering a whole channel too. From Saturday 3 March until Sunday 11 March, you can enjoy Sky Cinema Wonder Woman on demand and on Sky Cinema Action & Adventure/HD (CH 437/407). It's alive and kicking with even more kick-ass movies, including Kill Bill, Rogue One: A Star Wars Story, Ghost In The Shell and, of course, Charlie's Angels. Just in time for International Women's Day on 8 March!
Wonder Woman, available from Thursday 8 March in Sky Cinema on demand. Cert 12. Also available in HD
Watch on the go
If you subscribe to Sky Cinema on Virgin TV, you can watch on the go with the Sky Cinema app on your mobile, laptop or tablet anywhere in the UK with a WiFi or broadband connection. Just download from the Apple app store, Google Play or the Amazon appstore and log into the app to start watching.
Upgrade to Sky Cinema now
Don't have Sky Cinema? You can find out about our Sky Cinema package and upgrade here.
Sky Cinema HD: Sky Cinema Premiere +1 not available in HD.
Sky Cinema app: Only available via the Sky Cinema app (selected iOS and Android devices only) or website to customers who subscribe to these channels. UK only. Maximum 2 devices. Selected content may not be available to view. Separate End User Licence Agreements and terms and conditions apply to the Sky Cinema app and website. Live streaming and On Demand available in UK with broadband, WiFi or 3G/4G only. Minimum 800 kbps recommended per device accessing the service.
HD: HD TV required to view HD channels. Number of inclusive HD channels depends on package.