Skip to main content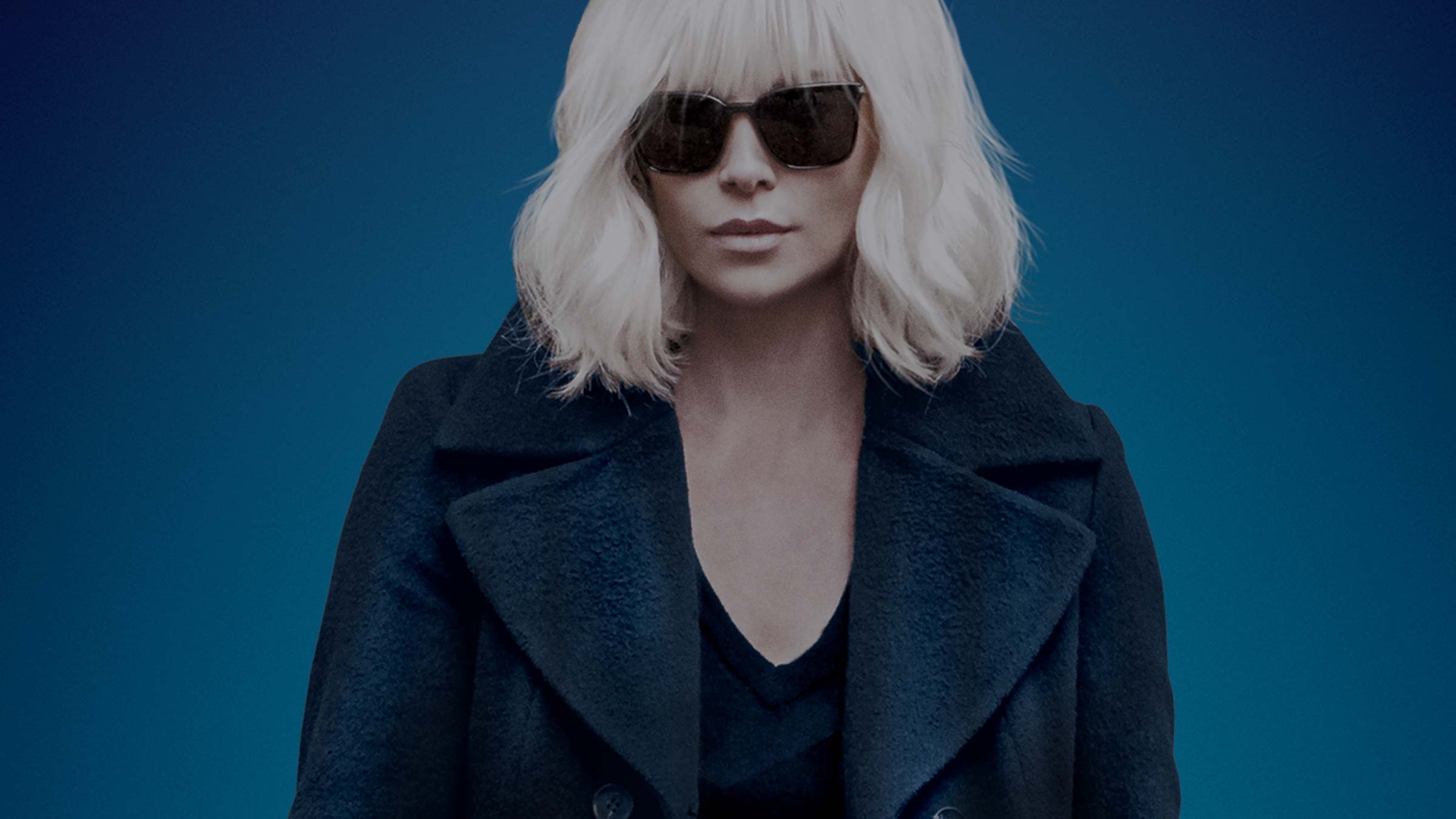 Are you ready for an action film so intense, you feel like you've been there yourself?
Atomic Blonde, available from Friday 18 May in Sky Cinema On Demand. Cert 15. Also available in HD
From the man behind Deadpool 2 and John Wick comes Atomic Blonde – the edge-of-your-seat action-thriller in which the lives of all Britain's top spies across the globe are in the hands of one woman: agent Lorraine Broughton (Mad Max: Fury Road's Charlize Theron).
It's 1989, and just days before the collapse of the Berlin Wall, British undercover agent James Gascoigne is killed by the KGB in the German capital, and a secret list of all Britain's undercover spies stolen from him. It's up to Broughton and her partner David Percival (X-Men: First Class's James McAvoy) to get it back, but in this tumultuous world of double-crossing, who can she really trust?
Interest piqued? Here are five more reasons you should definitely watch Atomic Blonde, when it arrives on Sky Cinema…
1. The director is no stranger to top-class action movies
David Leitch is the guy who brought you John Wick, so to say he knows his way around a great action film is an understatement. He's also behind the upcoming Deadpool 2 and worked on Jurassic World, so this is a director with some serious pedigree – he knows how to keep your heart rate up.
2. Charlize Theron is tough as nails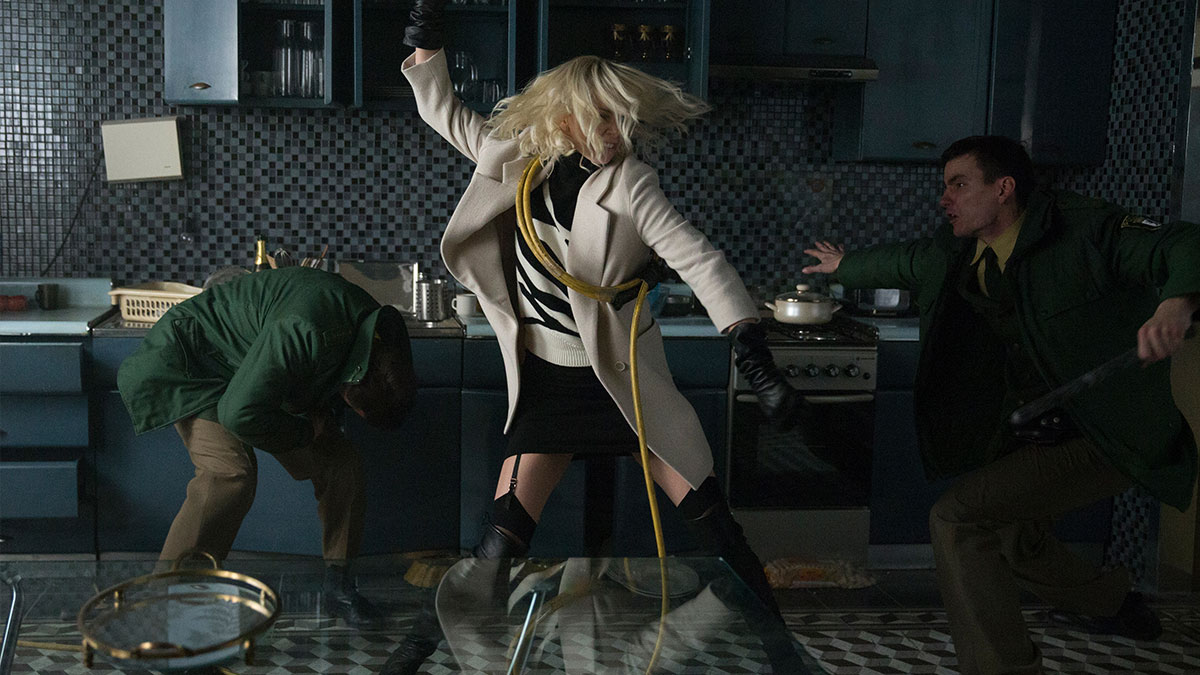 If you weren't totally in awe of Charlize Theron before watching Atomic Blonde (and honestly, if you've seen her filmography, you should be), there's zero chance that'll still be the case by the end. She's got moves that make James Bond look like a scared little boy, and smooth-talking swagger to go with it.
3. It always keeps you guessing
Who can Lorraine trust? And who can you trust? Not that Atomic Blonde gives you much time to stop and think, but you'll constantly be wondering about everyone's real motives. With so much at stake, it's imperative not to let information end up in the wrong hands.
4. There's always room for love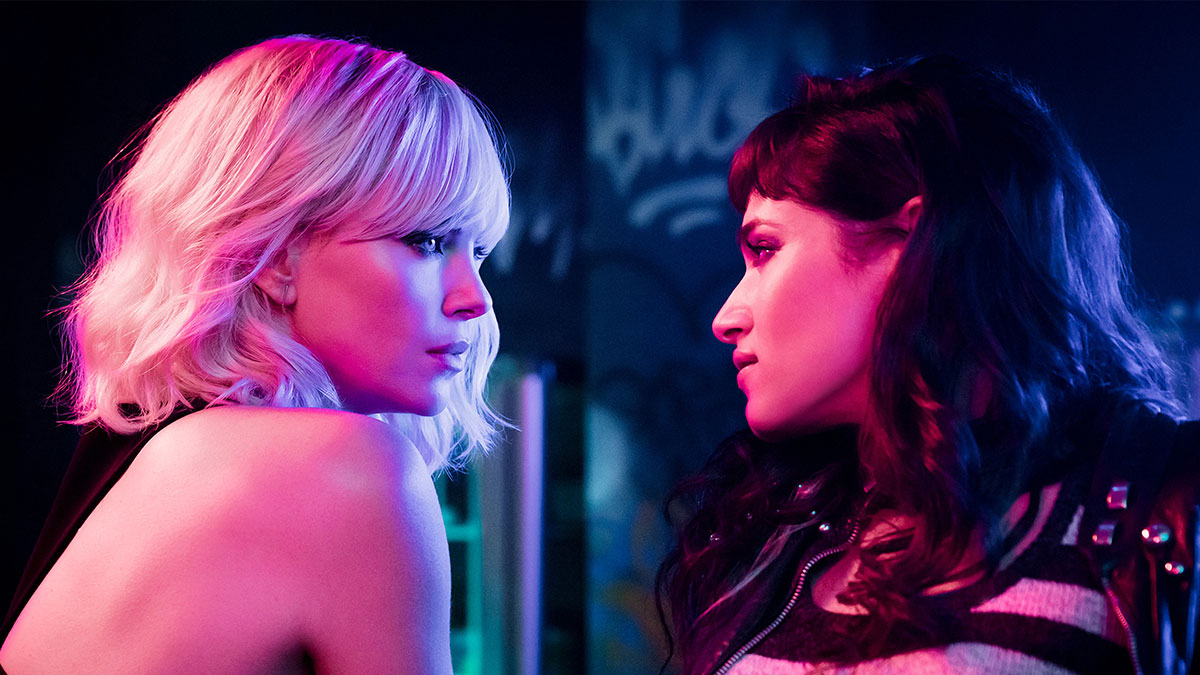 It's not all Cold War. After all, no great spy film is complete without a risky, frisky romance or two, is it? Atomic Blonde is based on a graphic novel called The Coldest City, but Lorraine's relationship with undercover agent Delphine (Kingsman: The Secret Service's Sofia Boutella) is a storyline added only to the film. In a movie where everything goes at 100 miles an hour, this passionate, emotional subplot is certainly no different.
5. The soundtrack is crammed full of bangers
From David Bowie to George Michael, The Clash to Marilyn Manson, the soundtrack will keep your toes tapping, even as your hands are gripping the edge of your seat.
Atomic Blonde, available from Friday 18 May in Sky Cinema On Demand. Cert 15. Also available in HD
Watch on the go
If you subscribe to Sky Cinema on Virgin TV, you can watch on the go with the Sky Cinema app on your mobile, laptop or tablet anywhere in the UK with a WiFi or broadband connection. Just download from the Apple app store, Google Play or the Amazon appstore and log into the app to start watching.
Upgrade to Sky Cinema now
Don't have Sky Cinema? You can find out about our Sky Cinema package and upgrade here.
Sky Cinema HD: Sky Cinema Premiere +1 not available in HD.
Sky Cinema app: Only available via the Sky Cinema app (selected iOS and Android devices only) or website to customers who subscribe to these channels. UK only. Maximum 2 devices. Selected content may not be available to view. Separate End User Licence Agreements and terms and conditions apply to the Sky Cinema app and website. Live streaming and On Demand available in UK (or while temporarily in the EU) with broadband, WiFi or 3G/4G only. Minimum 800 kbps recommended per device accessing the service.