Skip to main content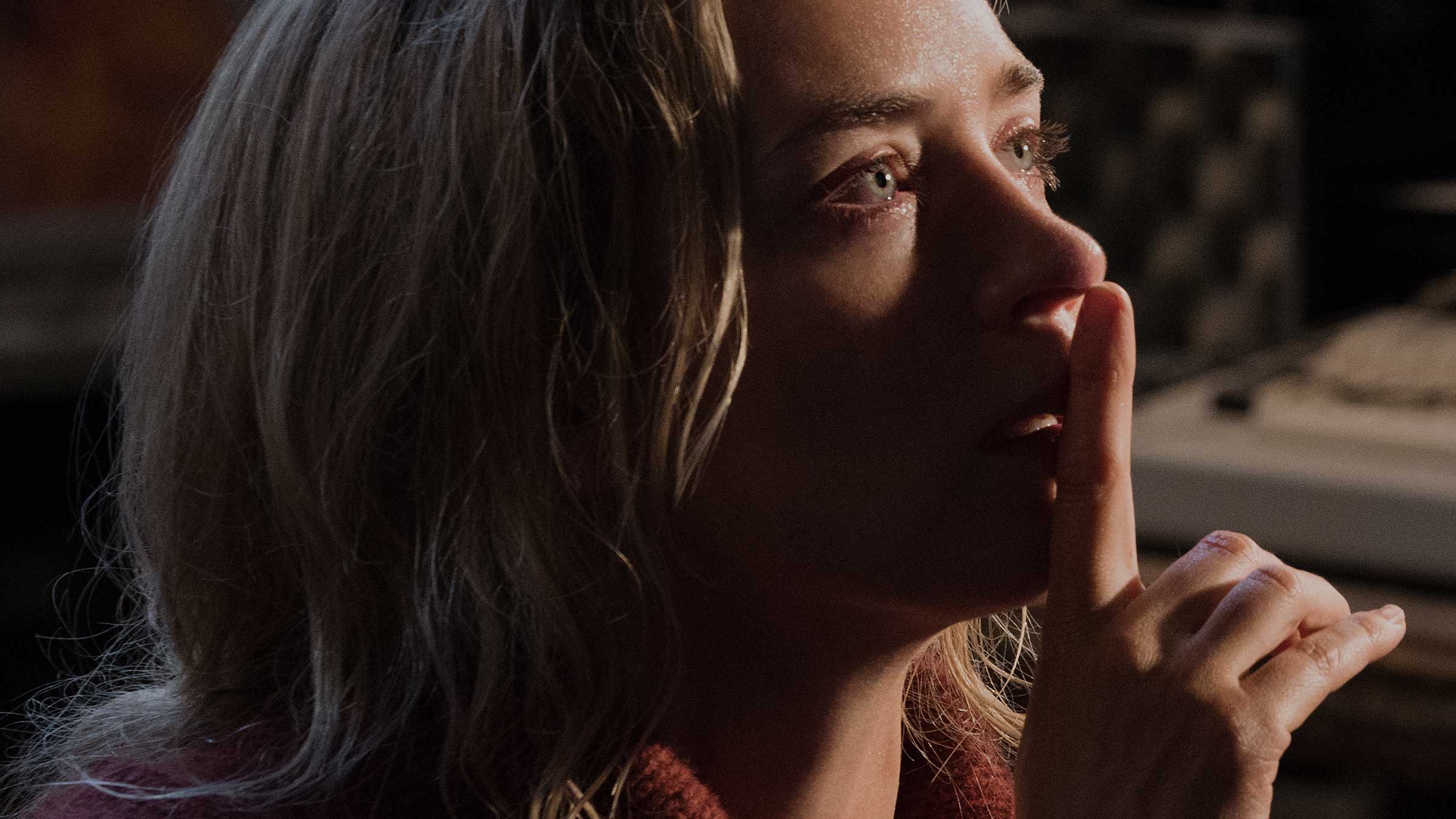 Scary movies have become scarily good again: what happened?
Buy A Quiet Place on the Virgin Media Store or rent on Virgin Movies from Monday 13 August. Cert 15
There are horror movies that stand among the greats of cinema history – The Exorcist and The Shining, for example – but the genre is often plagued by a reputation for shoddiness. Because these films are (relatively) cheap to make, some would-be horror directors make low-budget films that rely on shock and gore to make an impression. But in the last year or so, a number of great films have begun to restore horror to a more respectable status. Want proof? Look at Jordan Peele's Oscar-winning Get Out or, more recently, John Krasinski's A Quiet Place, now available to buy on the Virgin Media Store.
The film centres on a family living in a remote farmhouse. Dad Lee (Krasinski himself), mum Evelyn (Krasinski's real-life wife Emily Blunt) and their kids Marcus (Noah Jupe), Beau (Cade Woodward) and profoundly deaf Regan (Millicent Simmonds) have to live in complete silence – for reasons that are not immediately clear. But in a world where making a noise can be lethal, Regan's deafness has given her whole family a benefit: they're all familiar with sign language. And they will need to be, because death can come from nowhere if you so much as sneeze.

Without giving too much away, this is essentially a monster movie, but Krasinski gives the whole thing heart by focusing on this small, beleaguered family. He took his tiny cast and small crew to a remote farm in New York State, and shot almost the entire film away from Hollywood, film studios and interference. It created a movie-in-a-bottle atmosphere, with a tangible sense of claustrophobia and looming threat. The viewer becomes so embedded in this family's lives that the mildest threat is magnified; Krasinski doesn't need a gigantic CGI attack on a major city because the impact is greater when we see a single child in peril. It's a scary film because it's deeply emotional, beautifully shot and impeccably acted, almost without a word.
What's even better is that it's not alone: it's part of a whole horror renaissance. Get Out (below) was a box-office success and an Oscar winner (for Best Original Screenplay) last year. It starts off with Chris, a young African-American man played by Black Panther's Daniel Kaluuya, going to meet the white family of his girlfriend Rose (Girls' Allison Williams) for the first time. But there's something subtly wrong in their outwardly friendly welcome. It gradually unfolds into something truly terrifying, and the film won praise for its combination of thrilling scares and a sneakily powerful political message about racism in the USA.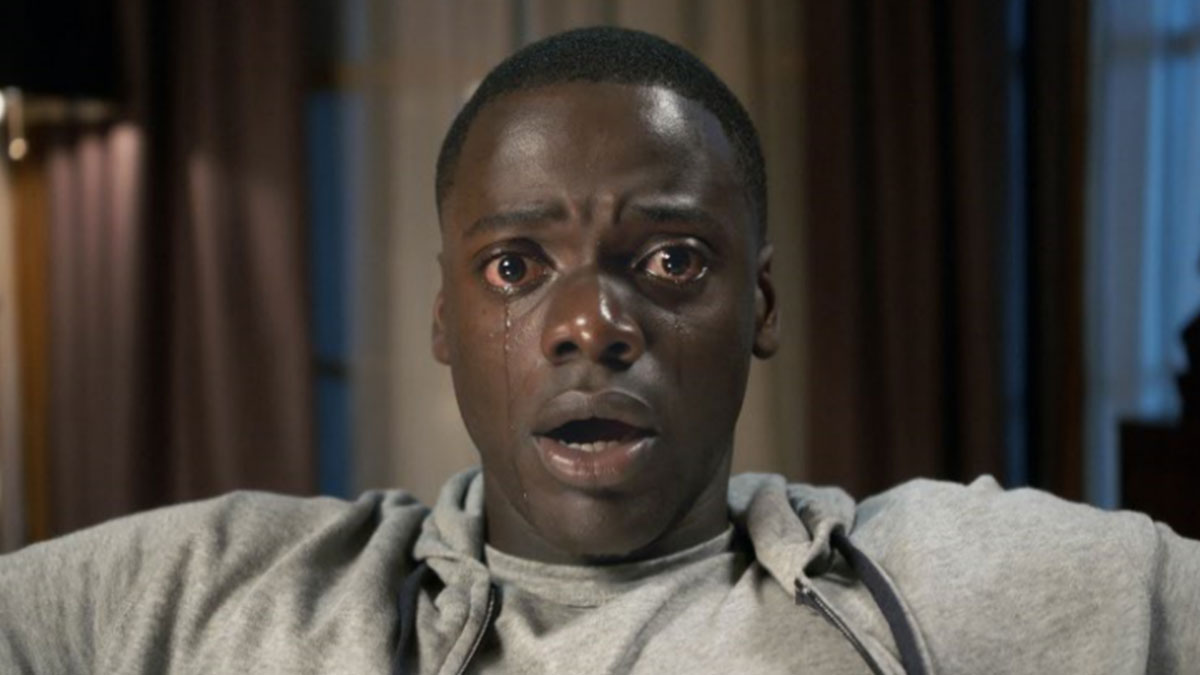 And right now, in cinemas, Hereditary has won the sort of five-star reviews usually reserved for obscure Armenian arthouse efforts, despite also threatening to make an entire generation scared of doll houses and friendly old ladies. It's another chilling tale about grief, guilt and strange little girls, as another small family experiences strange goings-on following the death of their granny.

What's striking about all these films is that they're rooted in reality, and the scares come in a place where we (and our loved ones) should be safe. Even if monsters are involved – and that's not always strictly the case – the terror is something that we can all relate to. What really scares us, and what makes horror movies like these relevant and powerful, is the sense that something could go bump in the night even once we turn the TV off. So when you watch these films, be thankful that they're still just a little bit unreal.
Want to get more goosebumps?
The horror, the horror! If your chills are multiplying, there are even scary movies to buy in our special Modern Blockbuster Horror collection on the Virgin Media Store. If you dare, you can buy the entire Paranormal Activity series, modern classics like The Blair Witch Project and critically acclaimed British horror Ghost Stories. They're so good, it truly is terrifying!
Not heard about the Virgin Media Store?
It's the place where you can buy hundreds of ace films and TV Box Sets. Want to know more about how to order these top movies and series? Then read our full story here.
How to use it
First, set up your account quickly and easily at virginmediastore.com. Once that's done, if you have a Virgin TV box, you can buy and watch hundreds of films and TV Box Sets via the Virgin Media Store app on your box. Alternatively, if you're not a Virgin TV customer, you can buy and watch via the Virgin Media Store website and do everything through that. Simple!
Virgin Media Store: Separate terms and conditions apply to the Virgin Media Store service. DVD included for movie purchases only. Purchases must be made on the website or set top box. Virgin TV subscription and our latest Virgin TV V6 box required to buy and watch via set top box – Store is not available on other boxes Compatible device & browser required. Max 5 registered devices. Max 2 devices can stream content simultaneously. Stream and download in UK only (or while temporarily in the EU).
Movies On Demand: Virgin Movies On Demand movies are pay by title. Once purchased, all chargeable On Demand content must be viewed within 48 hours.
A Quiet Place © 2018 Paramount Pictures. All Rights Reserved