Skip to main content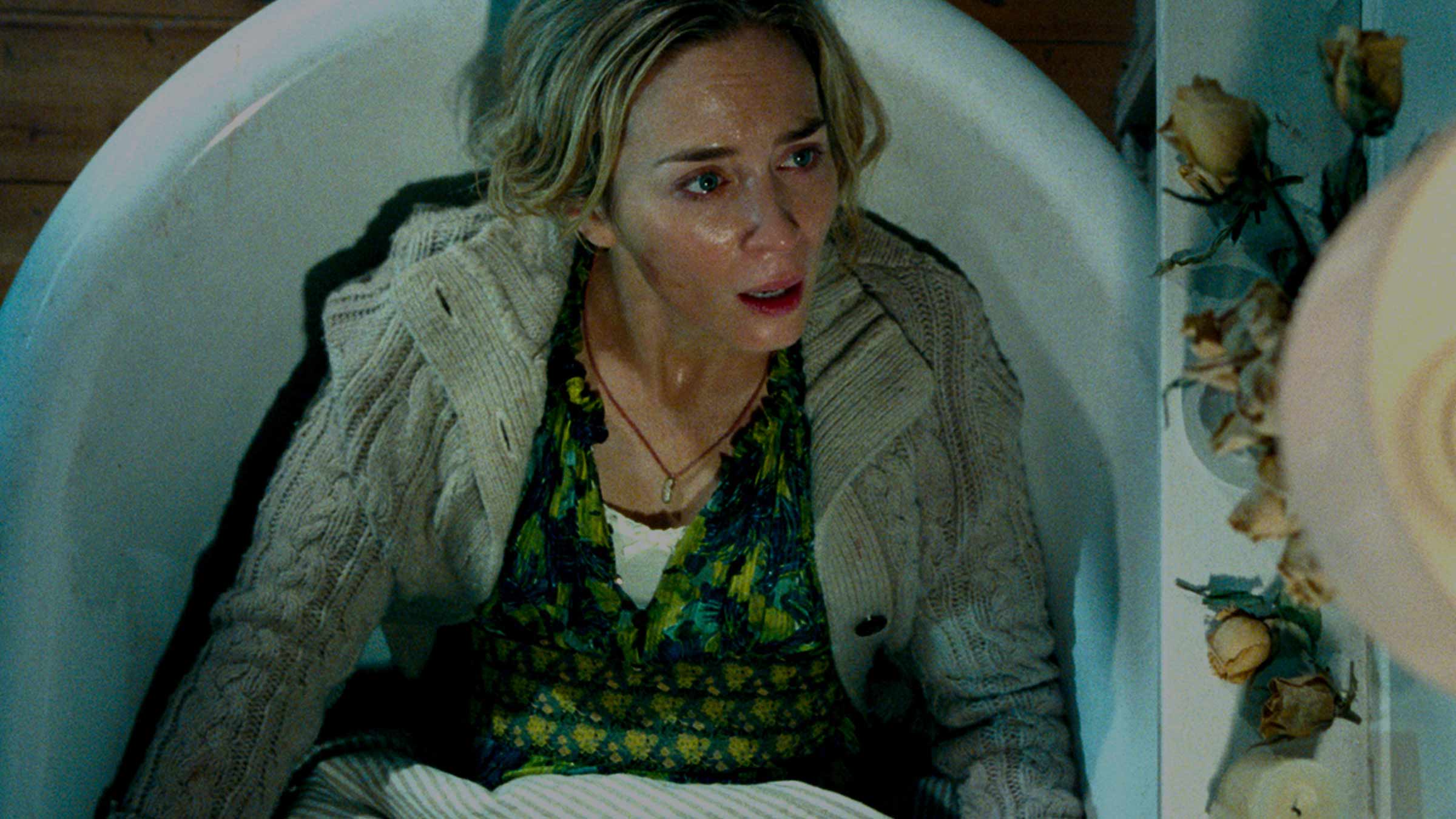 Quiet films, loud films, films that make you laugh and cry – there's all these things and more in Sky Cinema on demand
Find them in Sky Cinema on demand
If you do feel the need to shout about the acclaimed A Quiet Place, just make sure it's inaudible, because if the monsters in the film hear you, they hunt you. And there's no better time to settle in with its unique brand of peace and quiet as it creeps into Sky Cinema on demand this month. Just remember – don't make a sound.
Need something to break the tension? Well you're in luck, as there's a host of excellent premieres coming to Sky Cinema that'll make you forget all about those strange noises outside. Whether you're looking to practise your French (with the help of some subtitles), get stuck into a gritty drama or see what Daniel Radcliffe is up to these days, there's something for everyone. Read on for our pick of the bunch.
A Quiet Place, available from Friday 25 January in Sky Cinema on demand. Cert 15. Also available in HD
Silence – ironically – speaks volumes. This age-old adage is especially true in post-apocalyptic horror A Quiet Place, which takes a highly minimalistic approach to dialogue. So minimal in fact, that during its 90-minute runtime only around 90 lines of spoken dialogue are uttered. And with good reason, as the monsters stalking the Abbott family have exemplary hearing.
Husband and wife Lee and Evelyn (played by real-life married couple John Krasinski and Emily Blunt) communicate with their deaf daughter Regan and sons Marcus and Beau using sign language. In their bid to survive, they even have to stifle their screams in the face of the movie's many horrors – never has silence been so deafening! But there's some happy news. Krasinski, who also wrote and directed the film, has begun working on the sequel, which is due for release in 2020. Bet you're shrieking (silently) with excitement!
The Elephant And The Butterfly
The Elephant And The Butterfly, available from Wednesday 30 January in Sky Cinema on demand. Also available in HD
In need of a babysitter? Why not try your ex who you haven't seen in five years? When Antoine (Thomas Blanchard) appears out of the blue on Camille's (Judith Chemla) doorstep, his sudden reappearance is unwelcome, to say the least. Camille and her new partner are about to go on holiday, but the babysitter they've asked to look after her daughter Elsa (Lina Doillon) is nowhere to be seen.
Camille decides to gift the role to Antoine, who just so happens to be the father – a fact little Elsa is blissfully unaware of. Martin Scorsese executive produces this Belgian drama that proves how even elephants are big softies underneath their tough exterior, and especially so when a butterfly floats into their life.

The Leisure Seeker
The Leisure Seeker, available from Sunday 27 January in Sky Cinema on demand. Cert 15. Also available in HD
Forget about pursuing a life of luxury, it's all about a life of leisure. Those are the words lived out by Ella (Helen Mirren) and John Spencer (Donald Sutherland) in their Leisure Seeker camper van. Like naughty kids bunking off school, they embark on a journey from Boston to Florida without properly notifying their children as to their plans.
As the heart-wrenching reasons behind their trip become clear, reaching their final destination becomes a matter of urgency. Prepare yourself for smiles, tears and feels, plus Mirren's stellar Southern drawl.

Who We Are Now
Who We Are Now, available from Monday 28 January in Sky Cinema on demand. Cert 15. Also available in HD
After spending ten years behind bars, Beth (Julianne Nicholson) is out and keen not to waste another moment. She vows to take back her son, but with him under the guardianship of her sister Gabby (Jess Weixler), Beth has no choice but to prepare for another battle with the law.
Jimmy Smits stars as Beth's public defender, while Emma Roberts plays a young member of Smits' team, who's determined to give her case a fighting chance. Zachary Quinto and Jason Biggs also features in this raw, no holds-barred film about the choices we make – and their inescapable consequences.

Beast Of Burden
Beast Of Burden, available from Tuesday 29 January in Sky Cinema on demand. Cert 15. Also available in HD
You don't need us to tell you that Daniel Radcliffe has long since shed his Harry Potter image; starring in many a film, show and play after ten years in the wizarding world. Radcliffe works a different kind of magic in Beast Of Burden, which draws similarities to the high-flying, drug-smuggling plot of American Made.
He stars as Sean Haggerty, a pilot tasked with transporting a shipment of cocaine across the US-Mexico border. Things soon get complicated as Haggerty is forced to choose between siding with a brutal drug cartel or the Drug Enforcement Administration – the latter promising to offer life-saving surgery to his wife Jen (Grace Gummer), provided he completes the mission their way. Phew. Talk about pressure.
Find out what's on Sky Cinema
Get even more lights, cameras and action with our movie homepage, featuring all the daily premieres and more of the thousands of films available on demand on Sky Cinema.


Watch on the go
If you subscribe to Sky Cinema on Virgin TV, you can watch on the go with the Sky Cinema app on your mobile, laptop or tablet anywhere in the UK (or while temporarily in the EU) with a WiFi or broadband connection. Just download from the Apple app store, Google Play or the Amazon appstore and log into the app to start watching.
Upgrade to Sky Cinema now
Don't have Sky Cinema? You can find out about our Sky Cinema package and upgrade here.
TV channels: Channels, content and features available depend on your chosen package. Channel line-ups and content are subject to change at any time and to regional variations.
Premium channels (add-ons): 30 days' notice required to remove premium channels/packs. Sky Sports SD subscription required to take Sky Sports channels in HD.
Sky Cinema app: Only available via the Sky Cinema websites or apps (for selected iOS and Android mobiles and tablets) to customers who subscribe to these channels. UK only. Maximum 2 devices. Only available on iOS 8 and above, and Android 4.x. Selected content may not be available to view. Separate terms and conditions apply to the Sky Cinema apps and websites.