Skip to main content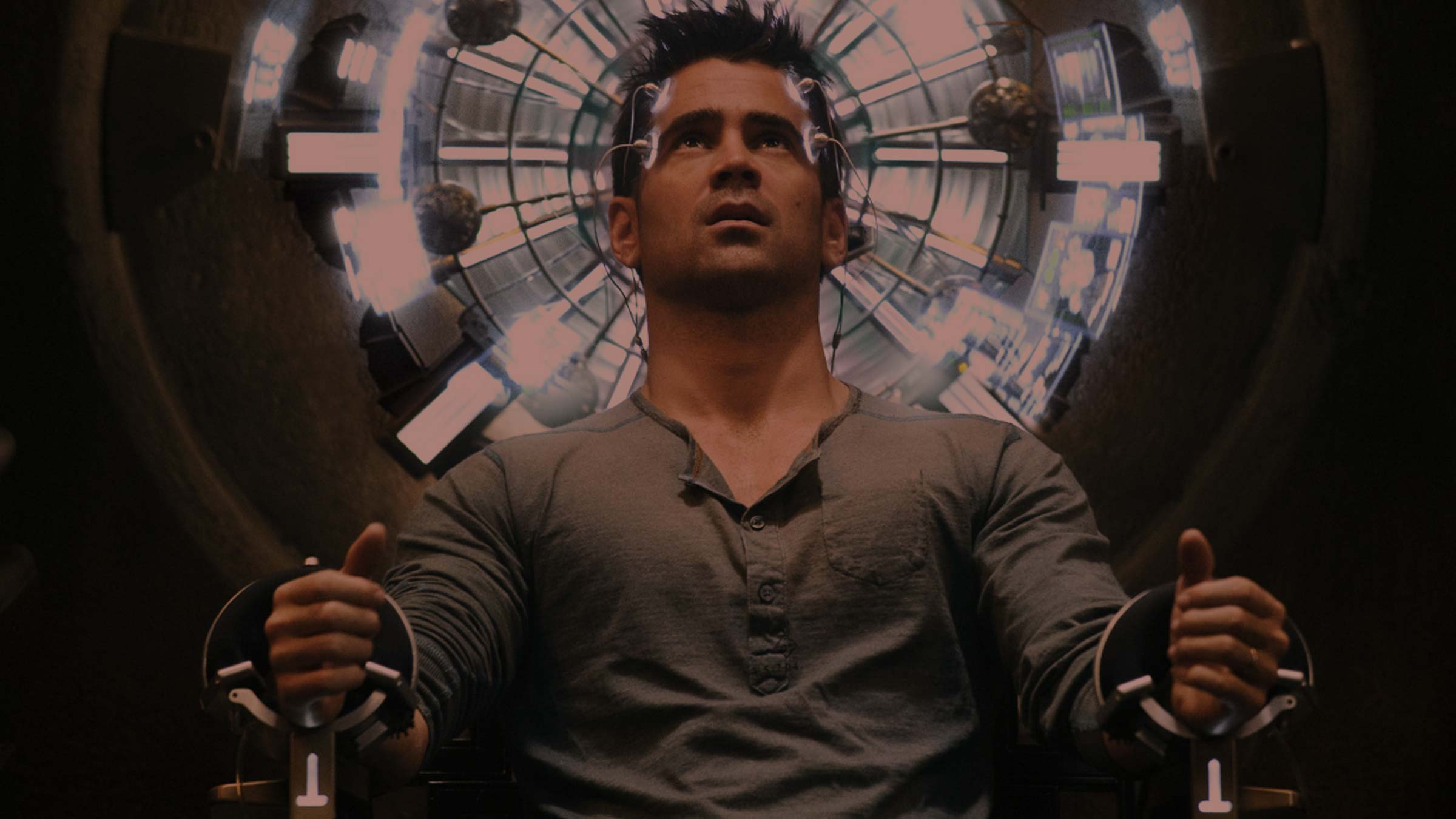 Some of the biggest action movies in recent years line up for your viewing pleasure this Saturday
Saturday 12 January, from 4.35pm, Sony Movie Channel (CH 425)
January starting to feel like a bit of a struggle? All the dark mornings, diets and resolutions got you down? What you need is a hit of all-out action movie adrenaline, and this Saturday, the Sony Movie Channel has got just what the doctor ordered – and then some!
There's an array of action and adventure movies ready to take you out of the real world and into the realm of fantasy! From futuristic action and recent reboots to classic comic-book adaptations and zombie mayhem, there's something for everyone. Read on to find out more…
Saturday 12 January, 4.35pm, Sony Movie Channel (CH 425)
What's better than a movie starring Will Smith? How about a movie starring Will Smith and a miniature version of Will Smith? Well, that's exactly what you get in After Earth, as the Fresh Prince stars alongside his real-life son Jaden, playing Cypher and Kitai Raige. Cypher is a soldier on Nova Prime, a planet humanity was forced to flee after an environmental disaster befell it.
In one last journey together before Cypher's retirement, the pair are forced to make a crash-landing on the now-quarantined Earth, and must fight to navigate its terrain and outwit the terrifying beasts that inhabit it. Directed by M Night Shyamalan and based on an idea by Will Smith, After Earth is an exciting sci-fi adventure with real heart.

Total Recall
Saturday 12 January, 6.40pm, Sony Movie Channel (CH 425)
Reboots really can work, as this remake of the Arnold Schwarzenegger classic proves. Capturing the scope and ambition of the 90s original, this retelling of one man's battle against Rekall, a company that implants artificial memories into people's brains, is boosted by some seriously impressive CGI.
It's also packed with incredible action scenes, and Colin Farrell is fantastic as Douglas Quaid. He's supported by an all-star ensemble cast, including Kate Beckinsale, Jessica Biel, Bryan Cranston and Bill Nighy. In addition to its improved visuals, the film also benefits from a storyline packed with parallels to the current political climate. One to watch and rewatch – especially if you loved the Arnie original.

Ghost Rider
Saturday 12 January, 9pm, Sony Movie Channel (CH 425)
It's easy to forget that there was a time before Marvel launched its Cinematic Universe and became one of the mightiest film studios ever. But before Iron Man rolled into town in 2008, Nicolas Cage was pulling on his leathers to portray another popular Marvel comic-book character onscreen. While the movie isn't considered part of the MCU canon, Cage's turn as stuntman Johnny Blaze, who strikes a deal with the devil to become the Ghost Rider, is a must-see marvel in its own right.
Cage's Blaze is an arrogant, over-the-top character, tortured by the demon within. Perfectly accompanying Cage's unique acting style is Peter Fonda, who plays the delightfully hammy devil Mephistopheles, while Eva Mendes keeps things grounded as Blaze's headstrong girlfriend Roxanne. And did we mention flaming motorbikes, death-defying stunts and mind-blowing hairstyles? Yeah, this is one guilty pleasure you'd be mad to miss!

Resident Evil: Retribution
Saturday 12 January, 11.15pm, Sony Movie Channel (CH 425)
The Resident Evil film franchise is the highest-grossing film series based on a video game, making more than $1.2 billion worldwide. And Retribution, the fifth in the series, is arguably the best.
This 2012 film follows Milla Jovovich's superheroine Alice's ongoing battle against the evil Umbrella Corporation, and it's packed to the rafters with zombie-killing action, naturally. Franchise favourites such as Colin Salmon as James Shade and Michelle Rodriguez as original Umbrella team member Rain Ocampo return to the fray. And if you're new to the Resident Evil movies, don't worry, as you don't need to have any prior knowledge of the films or games in the franchise in order to enjoy it.
TV channels: Channels, content and features available depend on your chosen package. Channel line-ups and content are subject to change at any time and to regional variations.