Skip to main content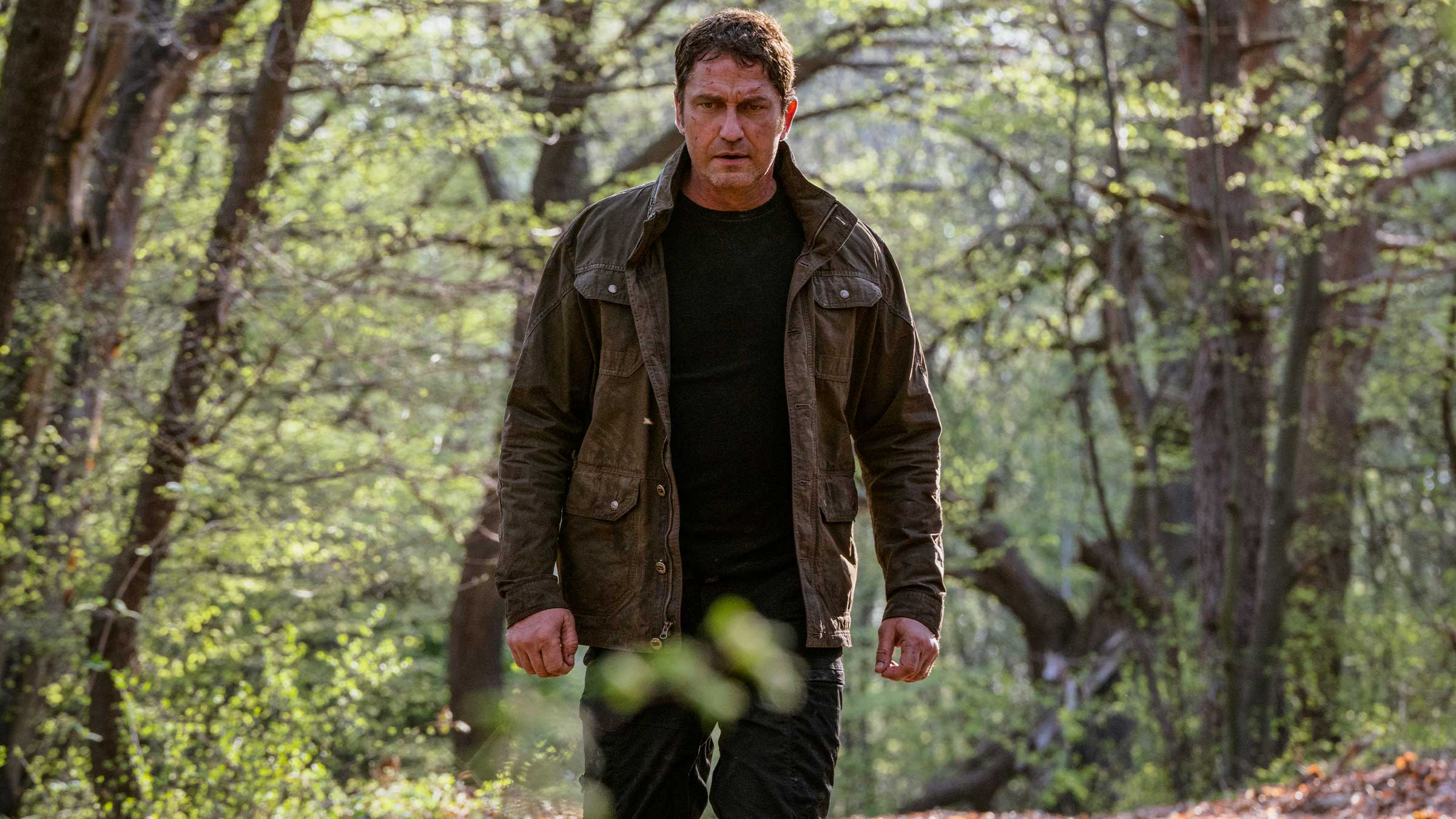 When the US President needs saving, there's only one man for the job – Gerard Butler's indestructible secret service agent Mike Banning

Angel Has Fallen, available to buy on the Virgin Media Store from Saturday 14 December and rent on Virgin Movies from Monday 16 December. Cert 15
He saved the White House from invasion by a group of heavily-armed military renegades. He saved London when a plot to assassinate world leaders spiralled into all-out warfare. And now he's forced to save President Allan Trumbull (Morgan Freeman) from an ambush by – of course! – attack drones. He's Mike Banning, he's played by Scottish hard man Gerard Butler, and whether you're a rogue Korean mercenary or a duplicitous British agent, you'd better not mess with him.
The third in the Has Fallen series (after Olympus and London), Angel Has Fallen is the best of the lot – energetic, fast-paced and tense. Banning finds himself under suspicion and fights to clear his name and uncover the real culprit behind the attack. Could it be his friend Wade Jennings (Danny Huston)? Or Vice President Martin Kirby (Tim Blake Nelson)? Or some gigantic conspiracy between the government, the intelligence services and a few hostile foreign states as well? Nothing is clear – except that it's time for Banning to tool up, get moving and blast his way to the truth via a number of spectacularly entertaining action set-pieces.


This time around he's forced to turn to his estranged father for help – a frankly bonkers appearance by Nick Nolte that ups the fun factor considerably. So if you're a fan of explosions, car chases, gruff heroes who are apparently invincible and all the other things that make great action movies great, then trust us. You need to buy Angel Has Fallen as soon as possible.
And if it whets your appetite for more action and more Butler, you'll find plenty more of the same from the Paisley pin-up on the Virgin Media Store…
Law Abiding Citizen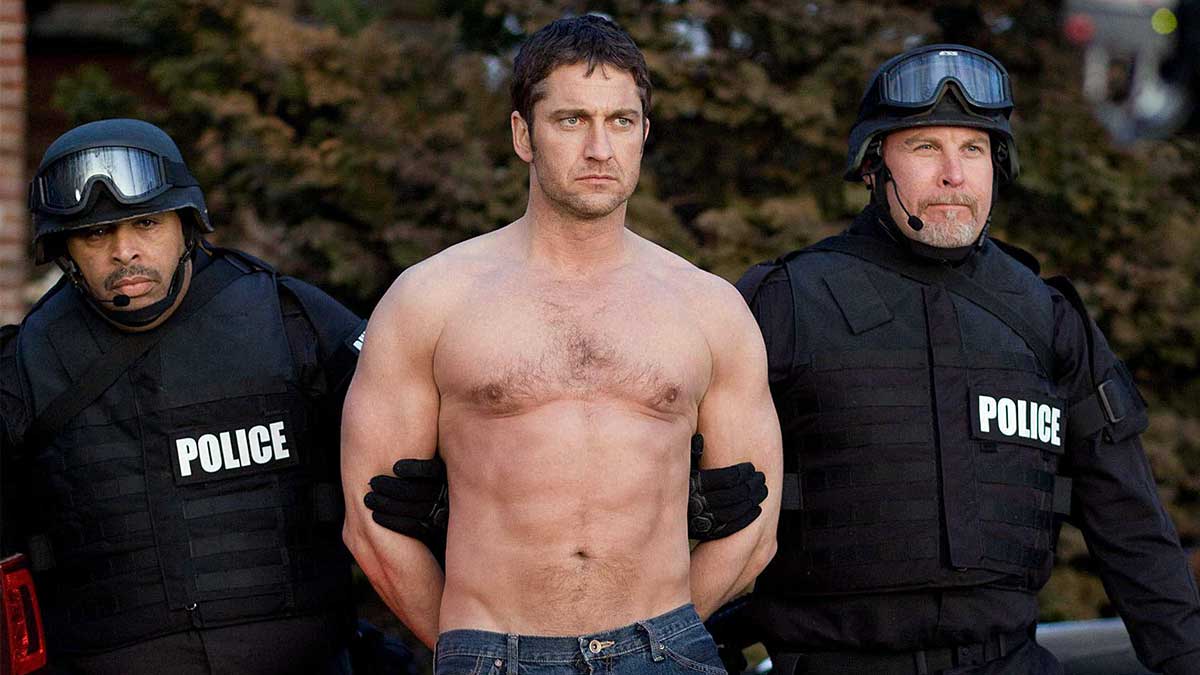 Available to buy on the Virgin Media Store. Cert 18
Butler is Clyde Shelton, a grieving husband and father who decides the only way to get justice for his murdered family is to take the law into his own hands, with phenomenally destructive results.
Best scene… Shelton, accused of double homicide, cunningly manages to talk a judge into granting him bail just to make a point about the legal system.
Best Butler line… "Do you have any idea what justice is? Whatever happened to right and wrong? Whatever happened to the people? Whatever happened to justice?!"

300
Available to buy on the Virgin Media Store. Cert 15
Butler is King Leonidas, leading his small band of Spartans into battle against the Persian army in this highly stylised and fantastically violent adaption of Frank Miller's graphic novel.
Best scene… The 300 Spartans block the Hot Gates and repel wave after wave of Persian onslaught in a visceral, gory clash of bodies and metal.
Best Butler line… "Spartans! Ready your breakfast and eat hearty… for tonight, we dine in HELL!"
Geostorm
Available to buy on the Virgin Media Store. Cert 12
Butler is Jake Lawson, a scientist who designed a system of climate-controlling satellites – and is forced to take action when things to go wrong and a global weather crisis begins. Could it be sabotage?
Best scene… The geostorm starts to destroy major cities in worryingly convincing ways. This film is set in the very near future.
Best Butler line… "Millions of people are gonna die… and one of them's my daughter!"
Hunter Killer
Available to buy on the Virgin Media Store. Cert 15
Butler is Joe Glass, an unorthodox submarine commander charged with rescuing the President of Russia from rebels who have staged a coup – and hopefully preventing a war.
Best scene… The muffled yet ultra-tense battle under the ice.
Best Butler line… "I risked my men, I risked my ship… because it was the right thing to do!"
Den Of Thieves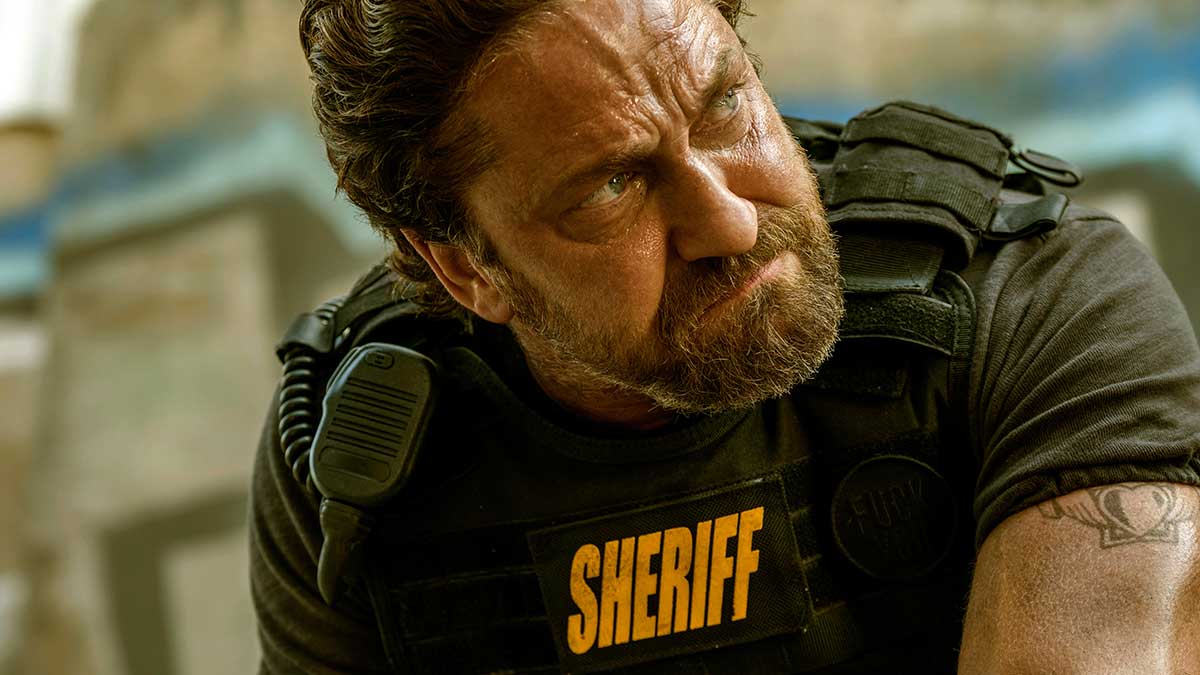 Available to buy on the Virgin Media Store. Cert 15
Butler is Nick O'Brien, a headstrong detective investigating a gang of armed robbers who are planning to raid the Federal Reserve Bank.
Best scene… Director Christian Gudegast (writer of London Has Fallen) injects plenty of suspense into the central heist scene – then undercuts it superbly.
Best Butler line… "Do we look like the types who arrest you? We just shoot you!"
Not heard about the Virgin Media Store?
It's the place where you can buy the latest and greatest movies and TV Box Sets, yours to watch again and again, at home or on the go. Sign up now at virginmediastore.com, choose from hundreds of films and TV Box Sets and start watching instantly.
Enjoy your purchases on your Virgin TV Box (TiVo®/V6). Go to On Demand > Movies. Or you can access online and on your registered iOS and Android devices with the Virgin Media Store app.
Show me the latest releases on the Virgin Media Store.
You can also rent the latest films on Virgin Movies
Go to On Demand > Movies. Search for a title, or browse by categories such as Out This Week, Top Rentals or Box Office Hits. Once you've found the movie you want to rent, select Watch now to start watching instantly. Then, sit back and enjoy! You'll have up to 48 hours to finish watching your film.
Virgin Media Store: Separate terms and conditions apply to the Virgin Media Store service. Purchases must be made on the website or set top box. Virgin TV subscription and our latest Virgin TV V6 box required to buy and watch via set top box – Store is not available on other boxes. Compatible device & browser required. Max 5 registered devices. Max 2 devices can stream content simultaneously. Stream and download in UK only (or while temporarily in the EU).
Movies On Demand: Virgin Movies On Demand movies are pay by title. Once rented, content available for 48 hours.