Skip to main content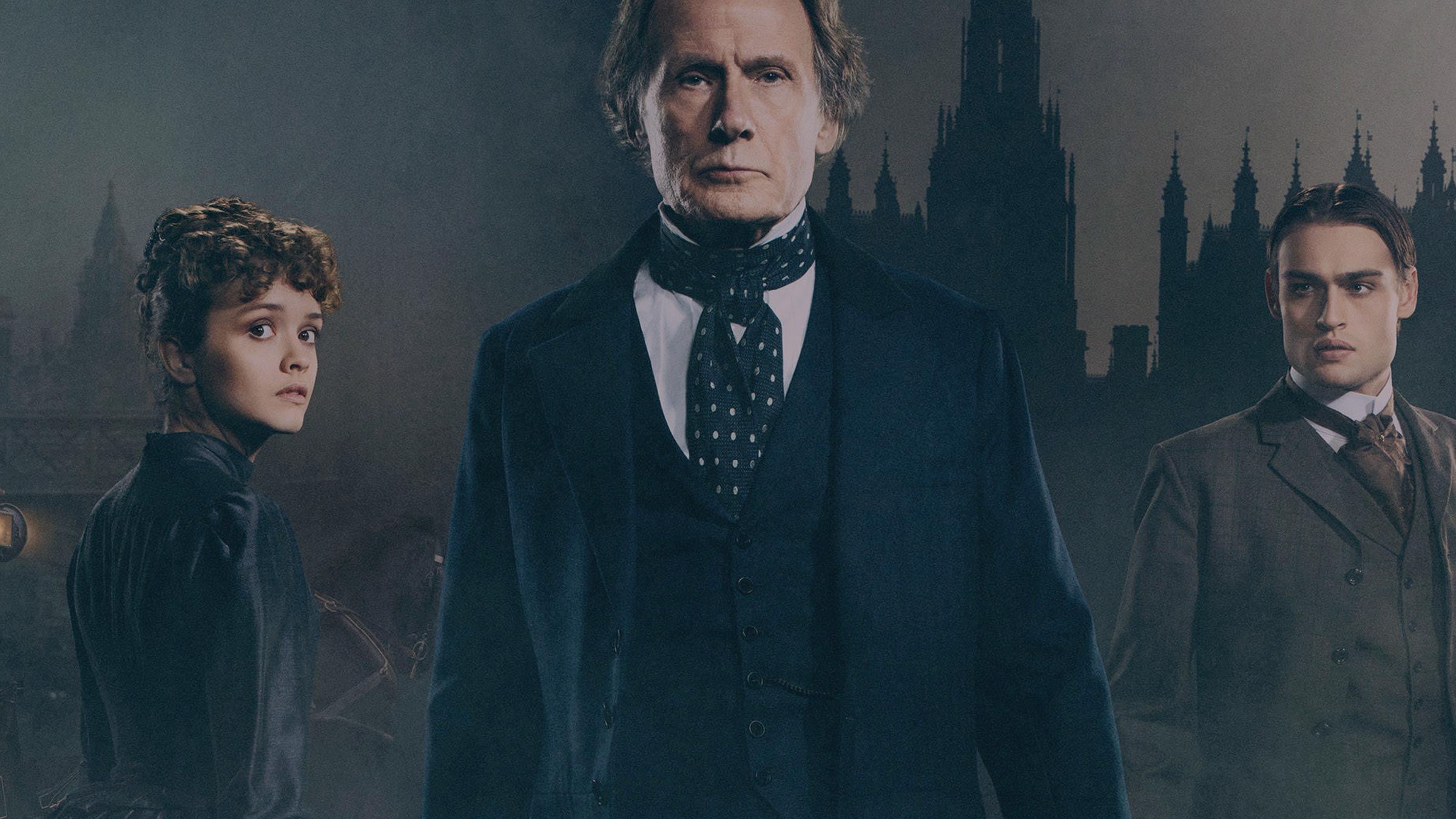 Bill Nighy leads this dead good thriller, adapted from the Peter Ackroyd murder mystery novel – and you can rent it on Virgin Movies this Christmas…
Rent The Limehouse Golem on Virgin Movies from Boxing Day and buy it on Virgin Media Store from Christmas Day. Also available in HD. Cert 15
Many of the best Christmas traditions come to us from the Victorians. Charles Dickens gave us A Christmas Carol and Prince Albert is responsible for the Christmas tree, and TV has repaid the favour year after year with countless sumptuous Victorian-set special episodes. This year, however, the Christmas schedules are giving us something no less Victorian but a bit more cinematic: hit film The Limehouse Golem, which is premiering on Virgin Movies this Boxing Day, and offers not just top hats and corsets but a thrilling murder mystery as well.
Watch the trailer
Bill Nighy stars as Scotland Yard's Inspector John Kildare, assigned to investigate a series of gruesome murders in the East End blamed on a killer dubbed "the Limehouse golem" by the newspapers, after a dark creature from folklore. As Kildare begins his investigation on the foggy streets of Victorian London, he's drawn to the possibly related case of John Cree (Belle's Sam Reid), killed on the night of the last Golem murder, and his wife Elizabeth (rising star Olivia Cooke, soon to be seen in Steven Spielberg's Ready Player One), who is accused of poisoning him.
As Elizabeth goes on trial for murder, Kildare faces a race against time to find the killer and, he hopes, the evidence that will clear her name, through filthy streets and debauched cabaret clubs that seem hostile to anyone asking questions.

With a clever script, by The Woman In Black's Jane Goldman, and a gifted cast that also includes Douglas Booth (The Riot Club), Atomic Blonde's Eddie Marsan and Line Of Duty's Daniel Mays, The Limehouse Golem will keep you guessing until the very end.
So if you prefer your Victoriana with a little less stuffiness and a little more gore, this is the thriller for you. Tune in from Boxing Day and see if you can figure out who is running around the East End with a bloody knife…
Rent The Limehouse Golem on Virgin Movies from Boxing Day and buy it on Virgin Media Store from Christmas Day. Also available in HD. Cert 15
Image credits: The Limehouse Golem © 2016 NUMBER 9 FILMS (LIMEHOUSE) LIMITED. All Rights Reserved. © 2017 Lionsgate Home Entertainment UK. All Rights Reserved.
Movies On Demand: Virgin Movies On Demand movies are pay by title. Once purchased, all chargeable On Demand content must be viewed within 48 hours.
Virgin Media Store: Separate terms and conditions apply to the Virgin Media Store service. DVD included for movie purchases only. Purchases must be made on the website or set top box. Compatible device & browser required. Virgin TV V6 box required to buy and watch via set top box – Store is not available on older boxes. Max 5 registered devices. Max 2 devices can stream content simultaneously. Stream and download in UK only.