Skip to main content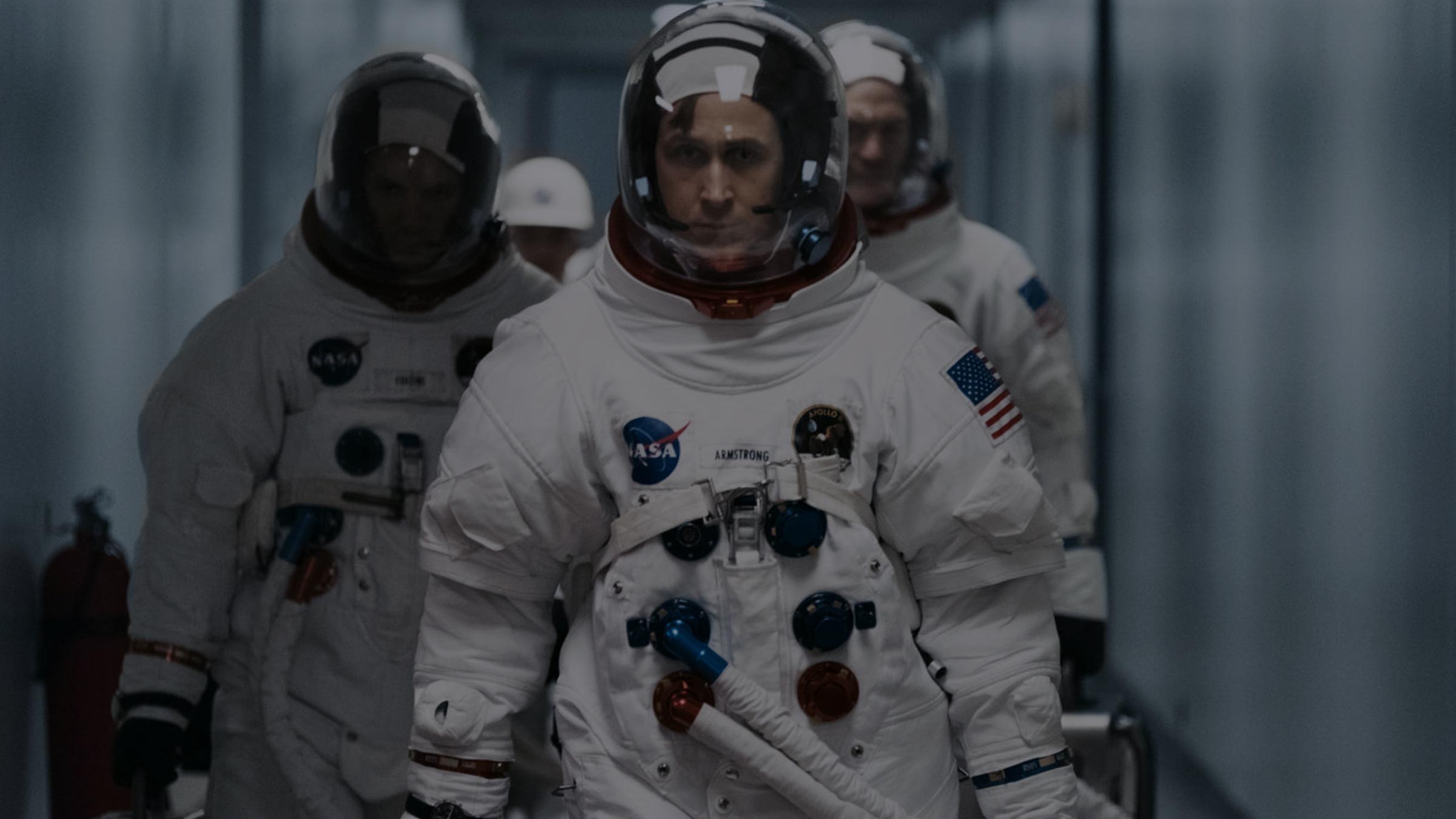 It has been an unbelievable 12 months for cinema. We've laughed. We've cried. And we've been surprised. Now it's time to pay tribute to the very best…
The Favourite, available to pre-order on the Virgin Media Store. Cert 15
It's the early 18th century and England is at war with France. But never mind, because pastimes like duck racing and pineapple eating are thriving. Leading Actress nominee Olivia Colman stars as Queen Anne is this darkly funny period drama. With a staggering 12 nominations at the BAFTAs, including two for Supporting Actress (Emma Stone and Rachel Weisz), this film is soon to be – wait for it – one of your favourites…
Nominated for 12 BAFTA awards: Best Film, Outstanding British Film, Director (Yorgos Lanthimos), Leading Actress (Olivia Colman), Supporting Actress (Emma Stone, Rachel Weisz), Original Screenplay, Cinematography, Editing, Production Design, Costume Design, Make Up & Hair.
First Man, available to buy on the Virgin Media Store. Cert 12
A good test of whether a film is going to be good: does Ryan Gosling star in it? If the answer is yes, then chances are, you've got a great movie on your hands. His back catalogue is pretty much dud-free, and that trend continues with First Man, which tells the story of moon wanderer Neil Armstrong (Gosling) and his 1969 space mission. Claire Foy (The Queen) received a BAFTA nomination for her portrayal of Armstrong's wife, Janet.
Nominated for seven BAFTA awards: Supporting Actress (Claire Foy), Adapted Screenplay, Cinematography, Editing, Production Design, Sound, Special Visual Effects.
BlacKKKlansman, available to buy on the Virgin Media Store or rent on Virgin Movies. Also available in HD. Cert 15
Every now and again a film comes along based on a true story so incredible you'll be tripping over in the street, unable to fathom why you'd never heard of it before. BlacKKKlansman is one such film. Directed by Spike Lee, it follows Ron Stallworth (John David Washington), the first African American police officer to successfully infiltrate the Ku Klux Klan. A truly great piece of cinema.
Nominated for five BAFTA awards: Best Film, Director (Spike Lee), Supporting Actor (Adam Driver), Adapted Screenplay, Original Music.
Spider-Man: Into The Spider-Verse
Spider-Man: Into The Spider-Verse, available to pre-order on the Virgin Media Store. Cert PG
From the minds behind The LEGO Movie (Philip Lord and Christopher Miller), this might just be the best Spider-Man film ever made. Centring around Brooklyn teen Miles Morales, its bold storytelling will have you screaming out for more Spider-Man – and there are at least five of them in this film alone! With stunning visuals, it's the closest thing we've ever seen to a living, breathing comic book on screen.
Nominated for one BAFTA award: Animated Film.
Stan & Ollie, available to pre-order on the Virgin Media Store. Cert PG
Boasting incredible performances from Steve Coogan (Laurel) and John C Riley (Hardy), this film about the life of silent cinema's greatest double act is a double-hander, with both men playing the lead. Stan & Ollie is as charming as you'd expect, but doesn't shy away from darker hues – particularly the impact of Laurel's workaholism. That said, it'll still have you grinning from ear to ear.
Nominated for three BAFTA awards: Outstanding British Film, Leading Actor (Steve Coogan), Make Up & Hair.
Want even more BAFTA-nominated films?
Then check out Cold War on Virgin Movies! Set against the backdrop of (you guessed it) the Cold War in the 1950s, this film from Oscar winner Paweł Pawlikowski depicts a passionate, impossible love story in impossible times. Nominated for four BAFTAs, including Director and Film Not In The English Language, it's as beautiful as it is heartbreaking.
Not heard about the Virgin Media Store?
It's the place where you can buy the latest and greatest movies and TV Box Sets, yours to watch again and again, at home or on the go. Sign up now at virginmediastore.com, choose from hundreds of films and TV Box Sets and start watching instantly.
Enjoy your purchases on your Virgin TV Box (TiVo®/V6), online, or on your registered iOS and Android devices with the Virgin Media Store app.
Show me the latest releases on the Virgin Media Store.
Virgin Media Store: Separate terms and conditions apply to the Virgin Media Store service. DVD included for movie purchases only. Purchases must be made on the website or set top box. Virgin TV subscription and our latest Virgin TV V6 box required to buy and watch via set top box – Store is not available on other boxes. Compatible device & browser required. Max 5 registered devices. Max 2 devices can stream content simultaneously. Stream and download in UK only (or while temporarily in the EU).
Movies On Demand: Virgin Movies On Demand movies are pay by title. Once rented, content available for 48 hours.