Skip to main content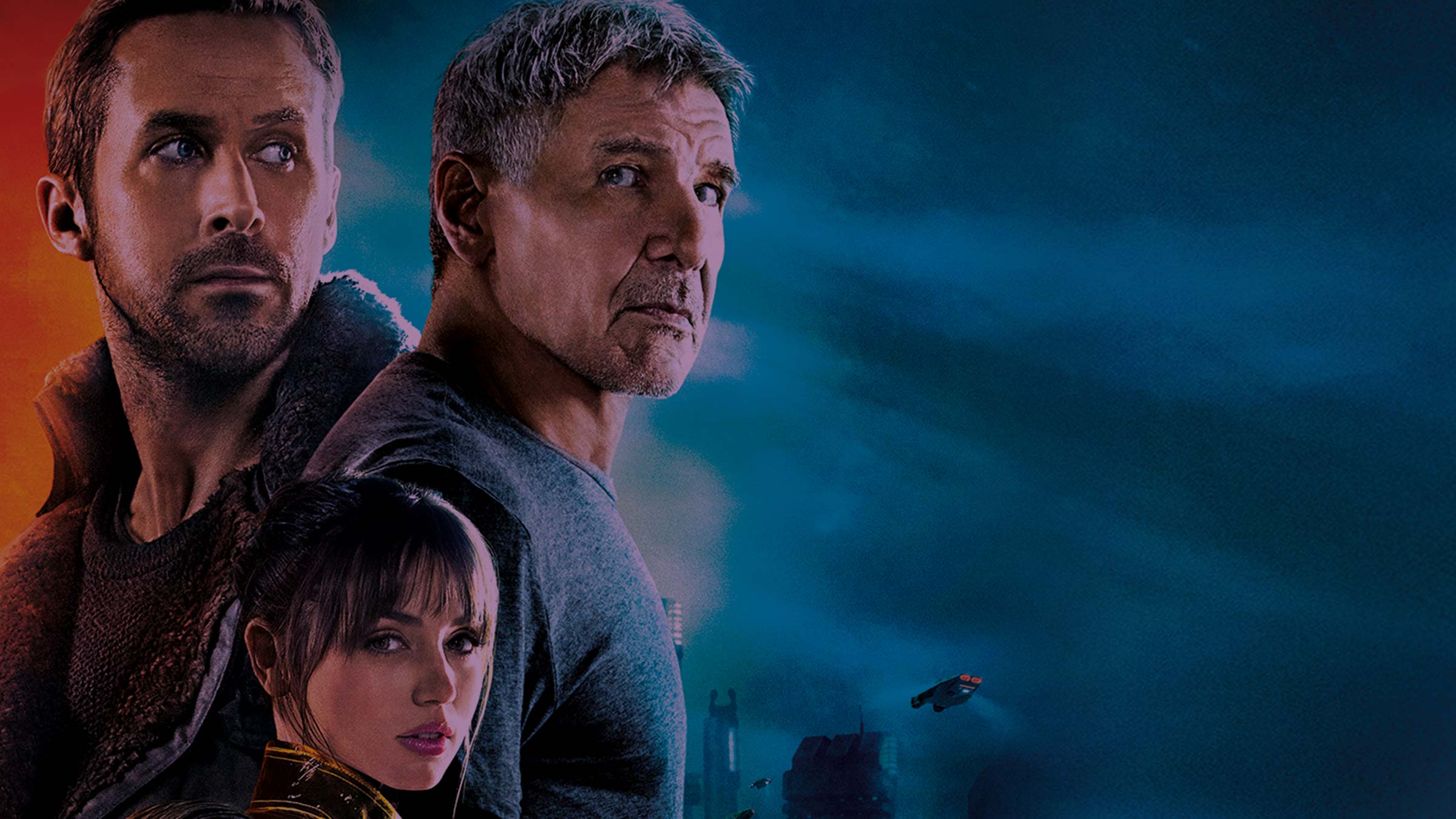 Denis Villeneuve's visual feast is perfect for movie lovers – whether you're a fan of the original or not
Blade Runner 2049, available from Friday 15 June in Sky Cinema on demand. Cert 15. Also available in HD
As sequels go, Blade Runner 2049 was a very long time coming. Thirty-five years after director Ridley Scott changed the way we look at the future with Blade Runner, Canadian film-maker Denis Villeneuve (Sicario, Arrival) brought us a follow-up that proved one of the most sumptuous and gobsmacking visual experiences of the past few years.
Set 30 years after the first film, it picks up on a world even more battered and hellish than that of the original's android-hunting Blade Runner, Deckard (Harrison Ford). Now the Blade Runners are androids themselves, such as Agent K (La La Land's Ryan Gosling), who is tasked with solving the mystery of a buried box of android remains, while dealing with his own existential anxieties and his feelings for his holographic companion Joi (Cuban newcomer Ana de Armas).

While the big themes run deep and the action is thrilling, it's the gloriously epic presentation of K's world that resonates most. From shimmering neon cityscapes, to a vast junkyard wilderness and the shattered, radiation-drenched wasteland of a future Las Vegas, there's no limit to the imagination on display here. And it's all thanks to genius British cinematographer Roger Deakins – who won a well-deserved Oscar for his work.
Yes, it took 35 years for the sequel to arrive. But it was definitely worth the wait.
Speaking of waiting, if you just can't contain yourself until Blade Runner 2049 arrives on Sky Cinema on 15 June, watch our fantastic video revealing ten things you (probably) didn't know about the film…
Blade Runner 2049, available from Friday 15 June in Sky Cinema on demand. Cert 15. Also available in HD
Watch on the go
If you subscribe to Sky Cinema on Virgin TV, you can watch on the go with the Sky Cinema app on your mobile, laptop or tablet anywhere in the UK with a WiFi or broadband connection. Just download from the Apple app store, Google Play or the Amazon appstore and log into the app to start watching.
Upgrade to Sky Cinema now
Don't have Sky Cinema? You can find out about our Sky Cinema package and upgrade here.
Sky Cinema HD: Sky Cinema Premiere +1 not available in HD.
Sky Cinema app: Only available via the Sky Cinema app (selected iOS and Android devices only) or website to customers who subscribe to these channels. UK only. Maximum 2 devices. Selected content may not be available to view. Separate End User Licence Agreements and terms and conditions apply to the Sky Cinema app and website. Live streaming and On Demand available in UK (or while temporarily in the EU) with broadband, WiFi or 3G/4G only. Minimum 800 kbps recommended per device accessing the service.