Skip to main content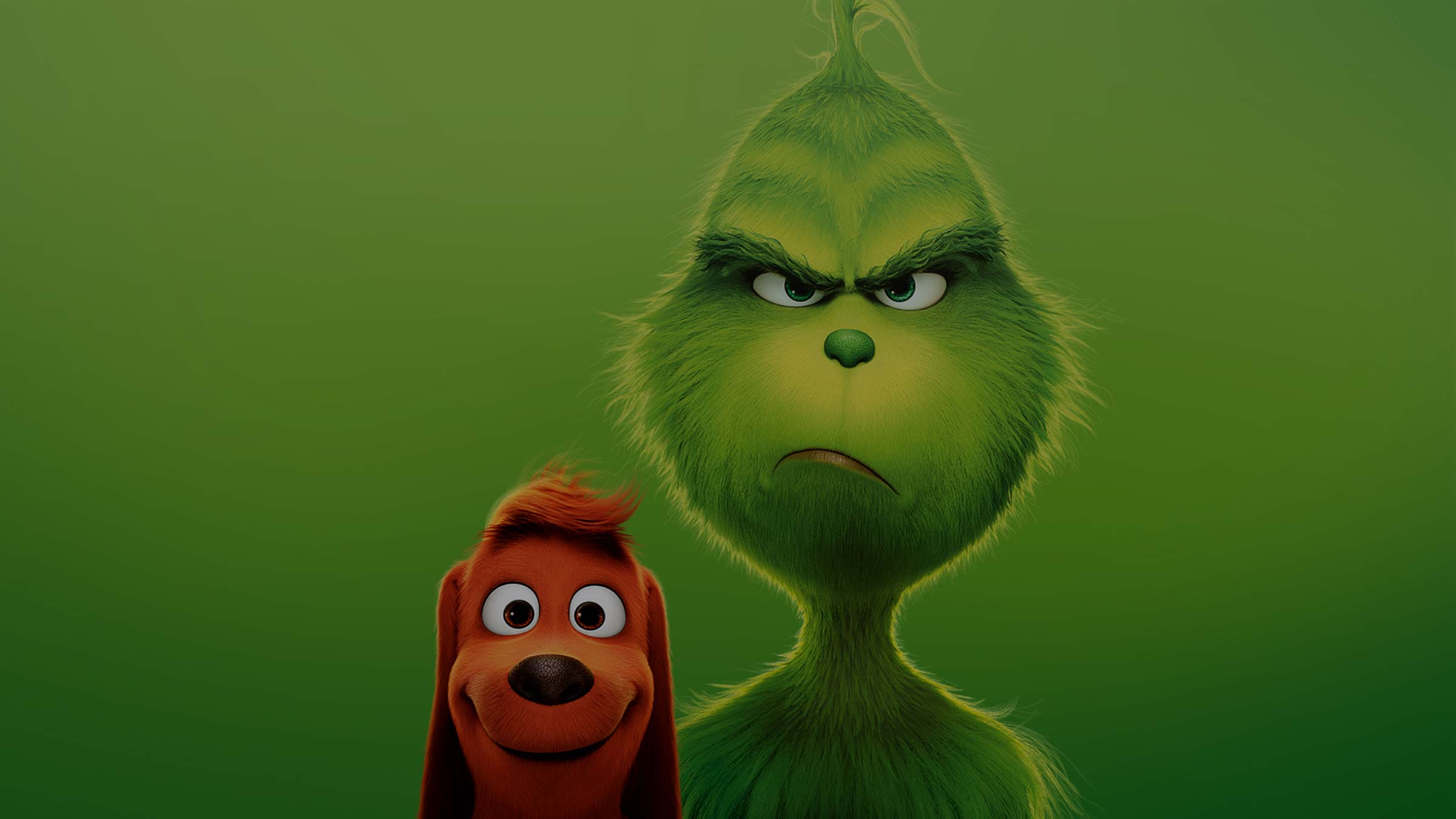 The Grinch is coming and, to celebrate, the Virgin TV Edit team pick their favourite films from Sky Cinema this Christmas
The Grinch, available from Friday 6 December in Sky Cinema on demand. Cert U

The Sky Cinema Christmas collection is available in Sky Cinema on demand and on Sky Cinema Christmas HD (CH 410) until Sunday 29 December
You can probably tell a lot about your childhood by how you describe people who don't like Christmas – do you call them a Scrooge or a Grinch? If it's the latter, you're either American or under 30. The Grinch slur, of course, relates to Dr Seuss' classic children's story How The Grinch Stole Christmas, which was made into a cartoon with the voice of Boris Karloff in 1966 and a live-action movie starring Jim Carrey in 2000.
Benedict Cumberbatch stars in this enchanting animated retelling from the powerhouse studio behind Despicable Me, The Secret Life Of Pets and Minions. He lends his gravelly voice to the bitter, grouchy, cave-dwelling creature with a heart "two sizes too small", who decides to… well, you can probably guess from the previous paragraph.

The Grinch is the perfect antidote to these cynical times, and it joins a roster of Christmas films that are sure to be played ad infinitum every December. So, in the spirit of the season, we've compiled a list of our all-time Christmas movie favourites available in the Sky Cinema Christmas Collection…
The Muppet Christmas Carol (1992)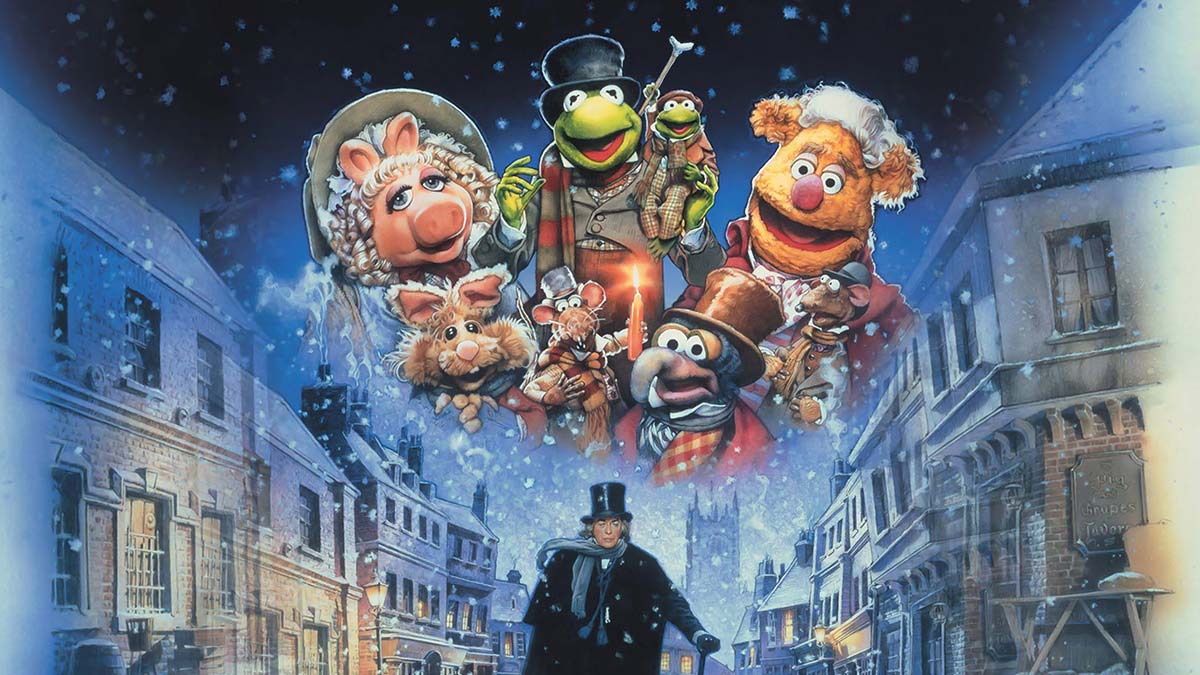 Chosen by: Simon Ward, content editor
Besides being the best Christmas and Muppet movie simultaneously, TMCC is also – hands down – the greatest screen adaption of the beloved Dickens ghost story (which itself is the finest Christmas story ever told). It handles the Victorian text with utmost precision, even directly lifting huge chunks of dialogue. More than that, in a children's film with songs, slapstick humour and a majority of its actors cut from felt, it pays real respect to the story's big emotional beats – from Scrooge's lost love and visiting his own grave to the rife poverty in 19th century London and Tiny Tim's tragic death. Michael Caine's Scrooge is played completely straight (it's the only way he'd do it!), making his eventual redemption all the more satisfying. But also, Kermit as the dutiful Bob Cratchit, Fozzie as the joyous Mr Fezziwig (or Fozziwig here) and Waldorf and Statler as Robert and Jacob Marley? I MEAN, COME ON!
This film is utterly perfect. Expect my 4-hour Ted Talk fleshing out all of the above in the coming weeks, whether anyone wants it or not.
Best bit: The Ghost of Christmas Present singing "It Feels Like Christmas" sums up Christmas as well as Dickens himself.
It's A Wonderful Life (1946)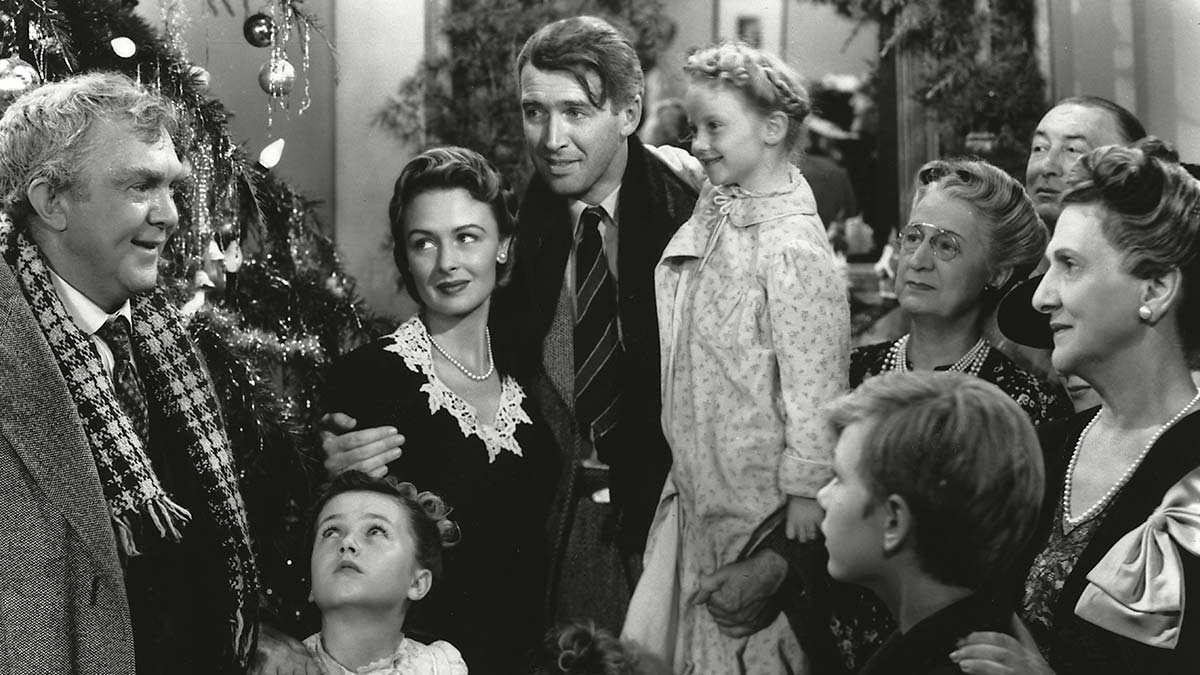 Chosen by: Lucy Barrick, production editor
Probably the most famous Christmas film ever, and rightly so. Like a lot of great festive movies, on the face of it, it's kind of depressing. Kind-hearted family man George Bailey (James Stewart) faces ruin at the hands of an evil tycoon ­– and on Christmas Eve to boot. When he wishes he'd never been born, his guardian angel Clarence (Henry Travers) comes to Earth and shows him an alternative present where he doesn't exist. It's smart, funny and guaranteed to get you blubbing as George comes to realise how he has touched the lives of so many people in his small town of Bedford Falls, and that, you know, life ain't so bad after all.
Best bit: By the end, George and everyone he knows has discovered the true meaning of Christmas, and Clarence sends a message: "Remember, no man is a failure who has friends."
Die Hard (1988)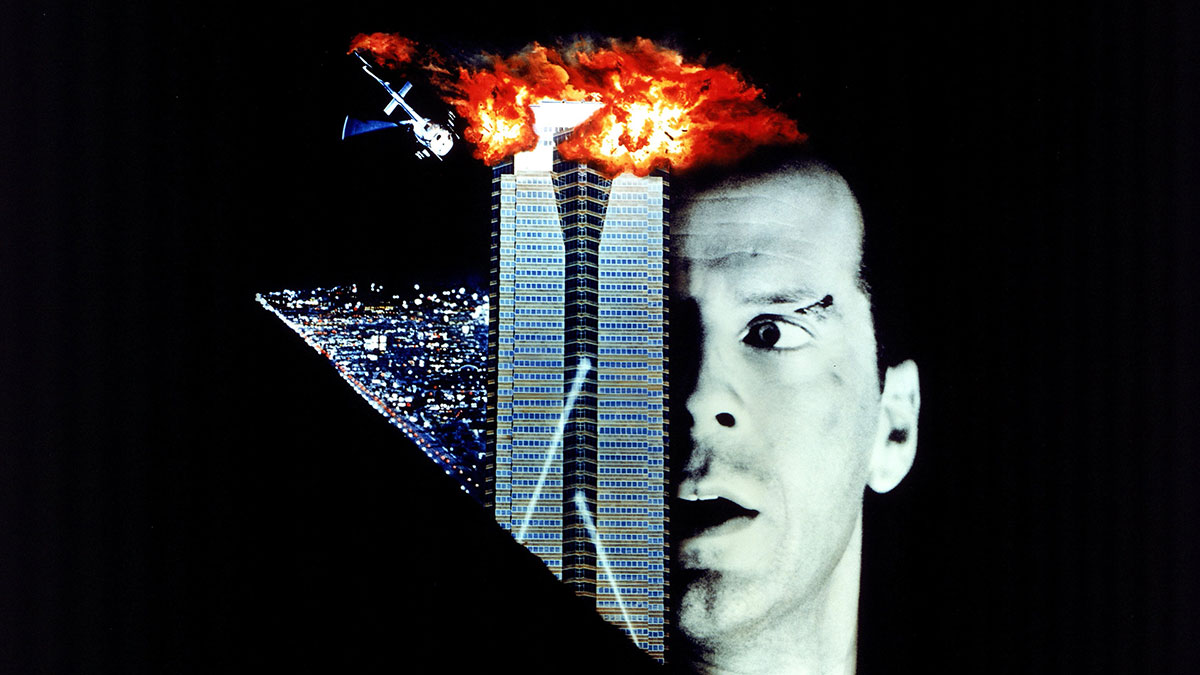 Chosen by: James Lynch, content director
Two words: Hans Gruber. In one scenery-chewing, scene-stealing performance, the late, great Alan Rickman introduced himself to Hollywood as the finest ever actor to play a villain (something he then cemented years later in Robin Hood: Prince Of Thieves). Rickman's bombastic bad guy goes up against the bare-footed Bruce Willis (playing John McClane) as the latter tries to stop him holding everyone at Nakatomi Plaza hostage. The why doesn't matter, it's the acting and the action that make this film amazing. We get a strong female lead in Willis's onscreen wife (Bonnie Bedelia as Holly McClane) a sensational supporting cast with Hart Bochner's smarmy Harry Ellis a standout and the efficient editing of claustrophobic set pieces, as McClane makes light work of Gruber's men, is masterful. As is the script.
And finally, yes it is a Christmas movie. It just also happens to be one of the best action movies ever made.
Best bit: When John McLane sends a dead bad guy down in the lift with "Now I have a machine gun, ho ho ho" written on him… and Gruber realises he may not have things all his own way after all.
Scrooged (1988)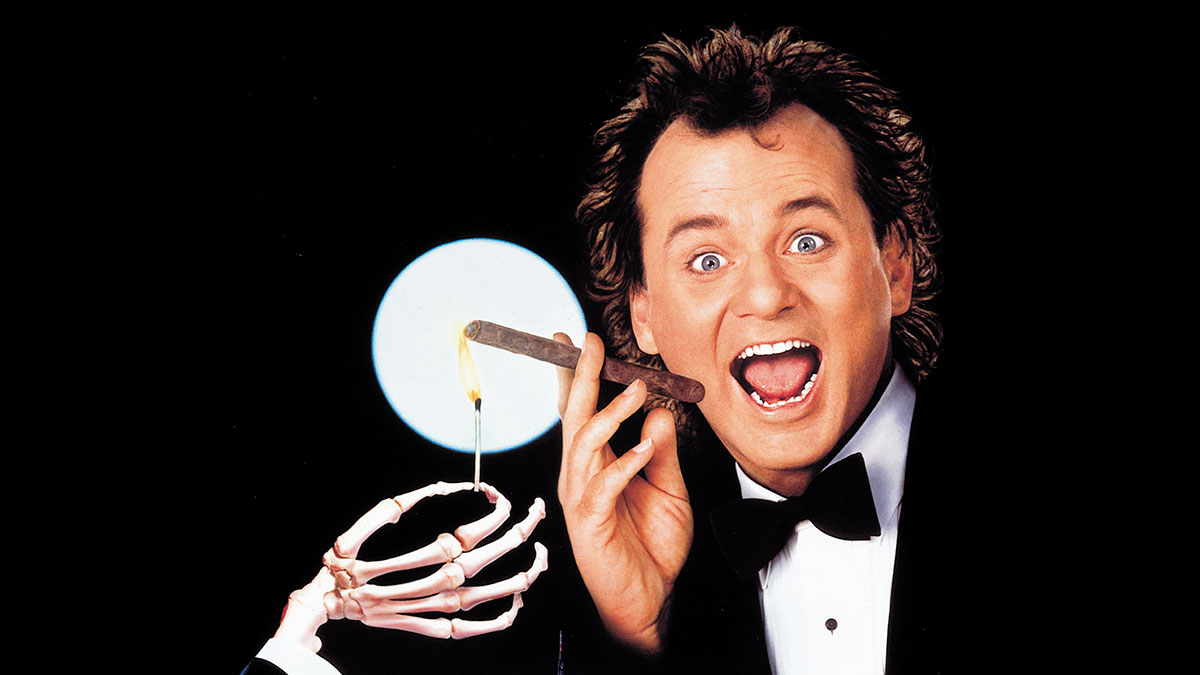 Chosen by: Chris Miller, freelance writer
Bill Murray specialises in playing cynics whose eyes are opened to the world by a bizarre experience, so he was the perfect choice for the Scrooge role in Richard Donner's inventive update of A Christmas Carol. Murray is TV exec Frank Cross, and the only thing he likes about Christmas is that it's cold and people stay home to watch television – including his network's ambitious version of Dickens' classic, featuring a dormouse with stapled-on antlers and scantily clad dancing girls. Cue some ghostly visitors to show him the error of his ways… Cross's journey from misanthropic to magnanimous is inevitable but always entertaining, from the unpredictable ghosts to the adorable romance with Claire (Raiders Of The Lost Ark's Karen Allen).
Best bit: Frank's hilariously violent encounter with the Ghost of Christmas Present (Carol Kane), a deceptively winsome fairy who demonstrates how painful the truth is by chinning him with a toaster.
Trading Places (1983)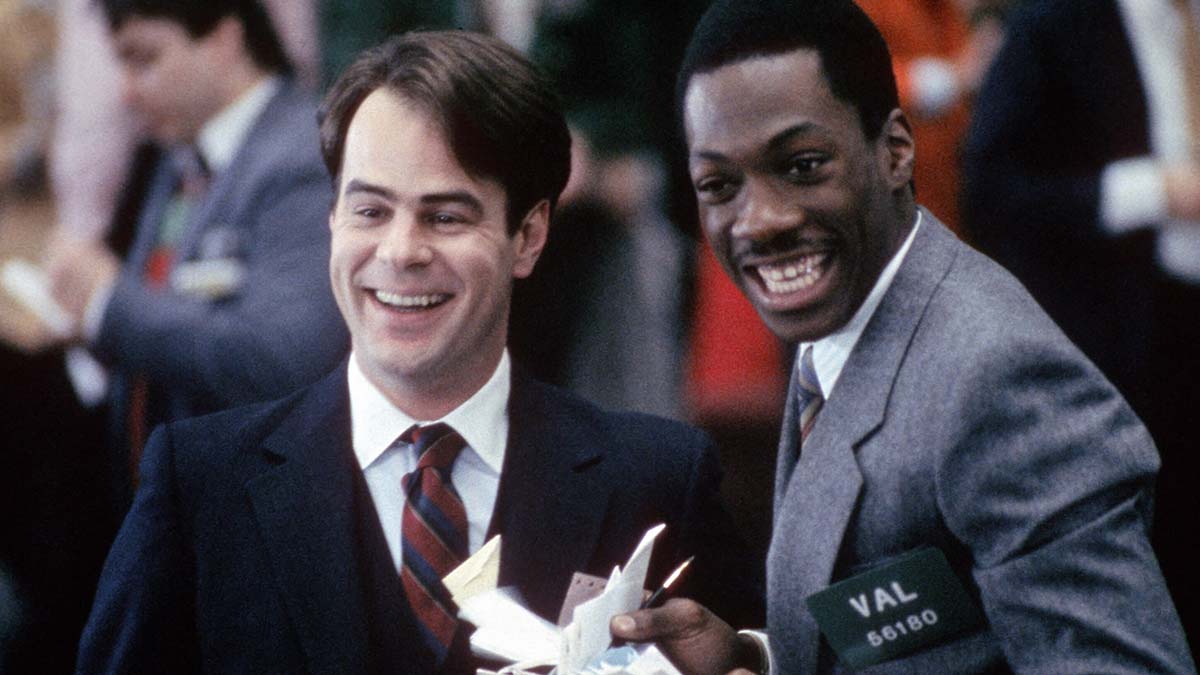 Chosen by: Ailsa Bannerman, picture editor
This boasts two of the biggest stars of the 80s – Eddie Murphy and Dan Aykroyd. It was directed by John Landis (The Blues Brothers) and there were BAFTAs for Jamie Lee Curtis and Denholm Elliott as well as other Academy Award and Golden Globe nominations. The plot had far-reaching consequences, with the "Eddie Murphy Rule" coming into effect some 30 years later to deal with insider trading. It's full of gags, has aged a bit but still holds up for its originality and fast pace. But for me, the best thing is watching Murphy and Aykroyd playing deplorable people who develop and grow in your affections until you're cheering them on towards the end of the film.
Best bit: "You know, it occurs to me that the best way you hurt rich people is by turning them into poor people."
National Lampoon's Christmas Vacation (1989)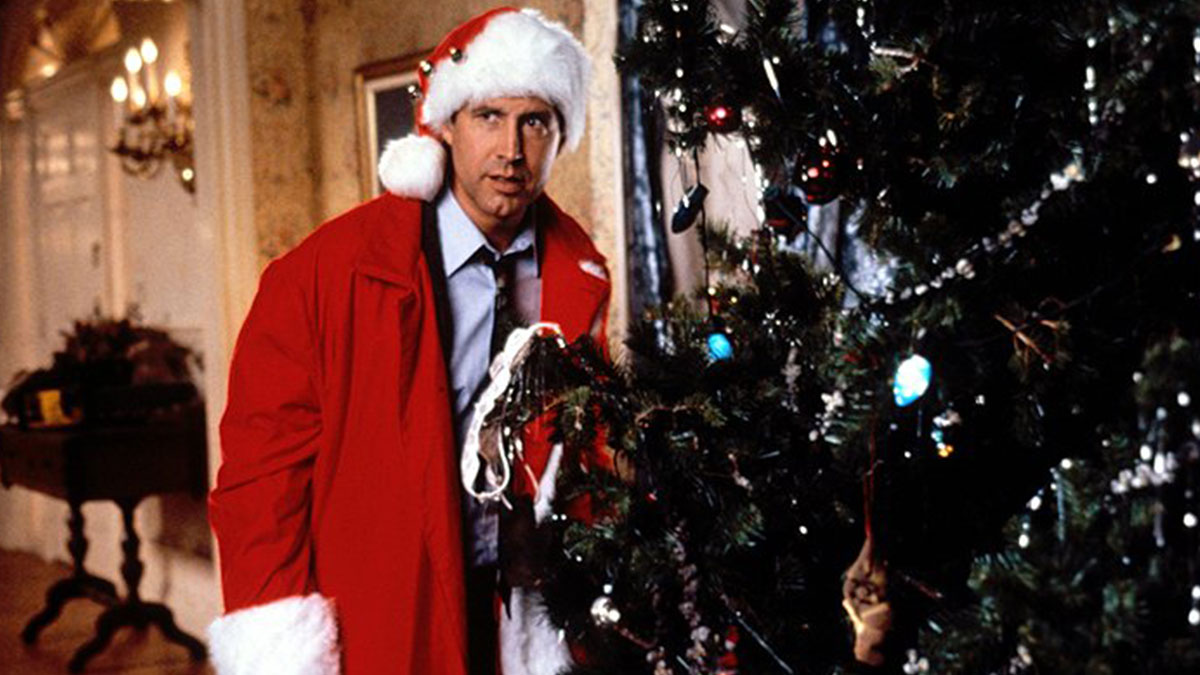 Chosen by: Justin Hyde, account director
It's the expressionless gaffs and off-the-cuff one-liners that makes this such a brilliant Christmas movie. You're drawn in to witness the Griswold family being dragged along with dad Clark's failed attempts to create the best Christmas for his family. It's genuinely moving and endlessly hilarious, simply because it makes every detail around this time so relatable… but it's all turned up to 11. From buying the tree, turning on the house lights and burning the turkey, it's all done with dry, emotionless reactions that leave you in stitches. It's slapstick, heart-warming and just so darn Christmassy.
Best bit: When Clark presents the tree to the family and every branch goes crashing through the whole house. It then cuts to the face of a young Juliette Lewis as she walks off in disgust at her dad's efforts. I love it because I feel like that every time I bring our tree home.
Batman Returns (1992)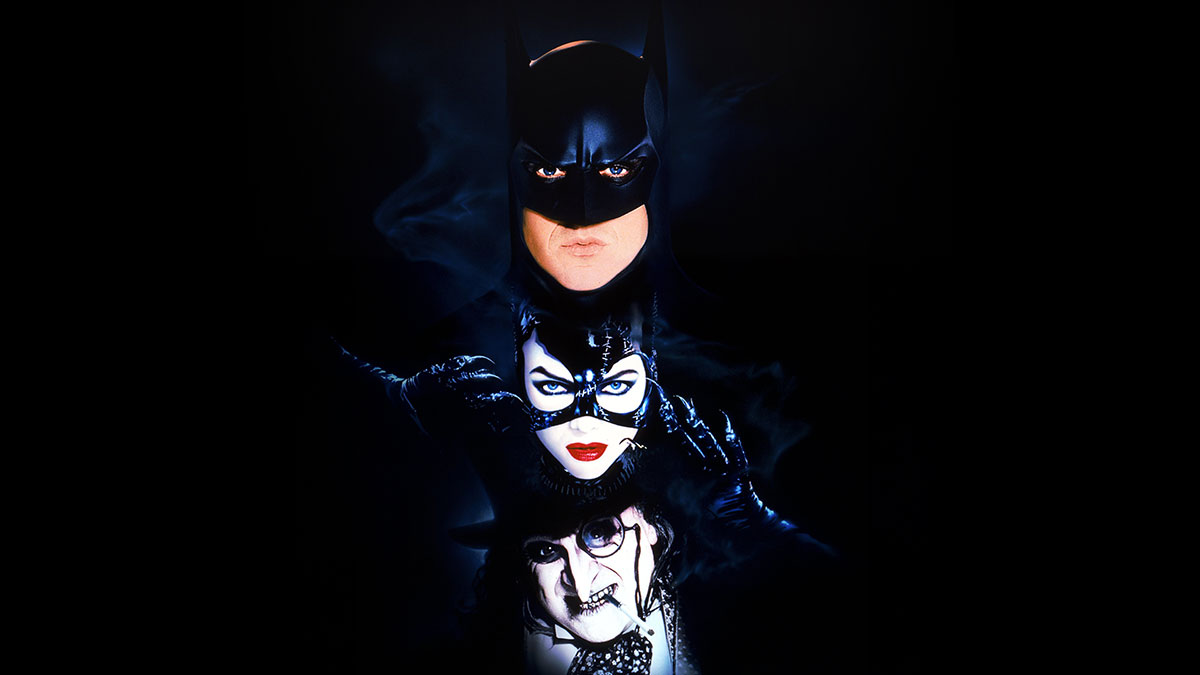 Chosen by: Jack Prescott, senior staff writer
Tim Burton's sequel to 1989's Batman is dark, dangerous and diabolically good fun. Caped Crusader Michael Keaton and his outrageously square jaw are back in black, attempting to save Gotham City from the clutches of Danny DeVito's hideous Penguin and Christopher Walken's nasty businessman Max Shreck. But it's Michelle Pfeiffer who really steals the show as the morally ambiguous Catwoman.
Best bit: Helped along by Danny Elfman's discordant score, Pfeiffer's transformation from timid secretary to the nascent Catwoman is chillingly atmospheric.
Highly commended
Elf – "SANTA! I KNOW HIM!!!"
Bridget Jones's Diary – "it straight-up started the Christmas jumper trend"
Bad Santa – "Billy Bob Thornton at his best"
Iron Man 3 – "like most Shane Black films, it takes place at Christmas"
Mean Girls – "because they sing "Jingle Bell Rock", obviously!"
Ghostbusters II­ – "also set at Christmas, so…"

May your telly days be merry and bright!
If you want to find the very best TV shows, festive specials and films this Yuletide, visit our Christmas hub for the latest news, listings and more.

Find out what's on Sky Cinema
Get even more lights, cameras and action with our movie homepage, featuring all the daily premieres and more of the thousands of films available on demand on Sky Cinema.

Watch on the go
If you subscribe to Sky Cinema on Virgin TV, you can watch on the go with the Sky Cinema app on your mobile, laptop or tablet anywhere in the UK (or while temporarily in the EU) with a WiFi or broadband connection. Just download from the Apple app store, Google Play or the Amazon appstore and log into the app to start watching.
Upgrade to Sky Cinema now
Don't have Sky Cinema? You can find out about our Sky Cinema package and upgrade here.
TV channels: Channels, content and features available depend on your chosen package. Channel line-ups and content are subject to change at any time and to regional variations.
HD: HD TV set, V HD Box, TiVo box or Virgin TV V6 connected with HDMI cables required for HD channels. Number of inclusive HD channels depends on package.
Sky Cinema on demand: Sky Cinema subscription required.
Sky Cinema HD: Sky Cinema Premiere +1 not available in HD.
Sky Cinema apps: Only available via the Sky Cinema apps to customers who subscribe to these channels. Apps for selected iOS and Android™ mobiles and tablets. UK only (or while temporarily in EU). Maximum 6 registered devices. Maximum of one device can watch TV at any one time. Selected content may not be available to view. Separate terms and conditions apply to the Sky Cinema apps.
Premium channels (add-ons): 30 days' notice required to remove premium channels/packs. Sky Cinema Premiere +1 not available in HD.
Image credits: The Grinch © 2018 Universal Studios. All Rights Reserved.
The Muppet Christmas Carol © Jim Henson Productions, Inc. All Rights Reserved.
It's A Wonderful Life TM, ® & © 2019 by Paramount Pictures. All Rights Reserved.
Die Hard © 1988 Twentieth Century Fox Film Corporation. All rights reserved.
Scrooged TM & Copyright © 2019 by PARAMOUNT PICTURES CORPORATION. All rights reserved.
Trading Places © 2019 Paramount Pictures Corporation. All rights reserved.
National Lampoon's Christmas Vacation © 2017 Warner Bros. Entertainment
Batman Returns © 1992 Warner Bros. Entertainment, Inc.
© 1988 Twentieth Century Fox Film Corporation. All rights reserved.
© 1988 Twentieth Century Fox Film Corporation. All rights reserved.
© 1988 Twentieth Century Fox Film Corporation. All rights reserved.