Skip to main content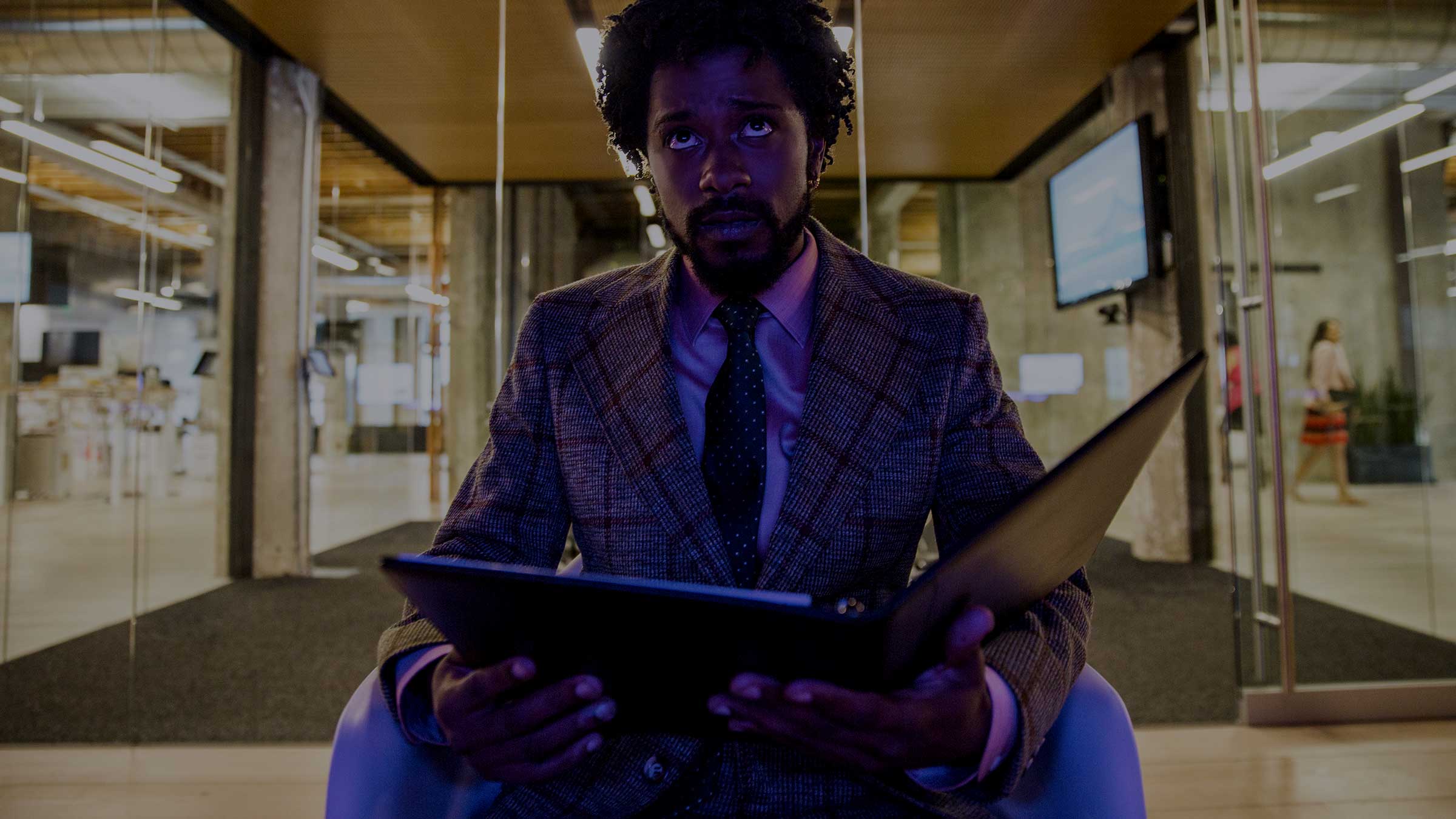 With so much to feast your eyes on, it's no surprise that the odd gem sometimes goes unnoticed…
Best films of the year round-up
Luckily for you, we've put together this handy list of cracking flicks that you can gorge yourself on over the coming days – you've earned your chance to put your feet up in front of the telly. There's a new year on the horizon, and there's no better time to catch up on the flicks that may have gone unnoticed over the past year.
Grab a notepad and pen – you may well want to jot a few of these down…
The Boy Who Harnessed The Wind
Find it on Netflix
After standout performances in the likes of Selma and 12 Years A Slave, British actor Chiwetel Ejiofor writes, directs and stars in this captivating true-life drama about a boy who constructs a wind turbine in a small Malawian village.
Triple Frontier
Find it on Netflix
This thrilling drama sees Ben Affleck lead a group of US Army soldiers to carry out an audacious heist against a fearsome South American drug lord. An action-packed romp from director JC Chandor.
The Laundromat
Find it on Netflix
A star-studded cast including Meryl Streep, Gary Oldman and Antonio Banderas come together in this bonkers crime comedy from acclaimed (and seriously eclectic) director Steven Soderbergh that sees an ordinary woman attempt to expose a far-reaching financial fraud.
Unicorn Store
Find it on Netflix
Captain Marvel stars Brie Larson and Samuel L Jackson reunite for this quirky comedy. Larson, making her directorial debut, stars as a 20-something artist who realises her childhood dreams with the guidance of Jackson's mysterious salesman.
Paddleton
Find it on Netflix
A terminal diagnosis forces two neighbours to form an unlikely friendship and embark on a journey across America in this touching comedy drama starring Mark Duplass (Bombshell) and Everybody Loves Raymond's Ray Romano.
Marriage Story
Find it on Netflix
Adam Driver? Great. Scarlett Johansson? Even better. Writer/director Noah Baumbach? Ooh, colour us intrigued. All three combining for a sad yet brilliant comedy drama about a failing marriage that sees each at the top their game? YAAAS!
I Am Mother
Find it on Netflix
A teenage girl raised by an android inside a post-apocalyptic bunker begins to question everything she knows when a mysterious woman appears. Thrilling sci-fi drama starring Hilary Swank and Rose Byrne.
Between Two Ferns
Find it on Netflix
The Hangover's Zach Galifianakis returns to the rickety chair between the titular plants for this feature-length outing of the cult web series, starring a multitude of famous faces alongside a couple of well-watered pieces of greenery.
High Flying Bird
Find it on Netflix
Ever the auteur, Steven Soderbergh shot 100% of this exciting sports drama on an iPhone, giving the film a unique look. An agent (Moonlight's André Holland) lobbies to break a basketball lockdown that is threatening to bring the sport to a standstill.
Shoplifters
Available in Sky Cinema on demand
Sure, Oscars are cool, but this ridiculously good Japanese family drama snagged the enormously prestigious Palme d'Or at Cannes in 2018. An unconventional story following a hodge-podge family of misfits as they shoplift to survive poverty in modern-day Tokyo, it thoroughly deserved the prize.
Solo: A Star Wars Story
Available in Sky Cinema on demand
Combine the intergalactic wonder of Star Wars with the adventure and humour of Indiana Jones and you've a good idea of what awaits in Solo, the captivating origin story of legendary smuggler Han Solo starring Alden Ehrenreich, Donald Glover and Phoebe Waller-Bridge. Read more about that scruffy-looking nerf herder here.
Sorry To Bother You
Available in Sky Cinema on demand
One of the sleeper hits of 2018, this surreal, razor-sharp "sci-fi comedy" from director Boots Riley stars Atlanta's Lakeith Stanfield as a young telemarketer whose innate ability to mimic a "white voice" shoots him up the industry ladder and forces him to navigate a bizarre yet familiar world.
The Incredibles 2
Available in Sky Cinema on demand
It's worth watching this because it's the long-awaited sequel to Pixar's superhero smash hit from 2005. It's also worth a watch for the greatest ever animated sequence involving a raccoon and a powerful shape-shifting baby. If you don't think that sounds amazing… we'll stop there, because of course you do. Click here for more Incredible superhero action.
Big Fish & Begonia
Available in Sky Cinema on demand
Fans of Studio Ghibli's acclaimed output of animated masterpieces will find plenty to love about this touching, epic story in which a fantastical girl visits the human world as a dolphin and finds herself falling for a boy.
BlacKkKlansman
Available in Sky Cinema on demand
John David Washington (son of Denzel) and Adam Driver deliver career-best performances as a black and Jewish detective duo working undercover to bust a unit of the Ku Klux Klan in this Oscar-winning crime comedy, based on a true story, from acclaimed writer/director Spike Lee.
Spider-Man: Into The Spider-Verse
Available in Sky Cinema on demand
Into The Spider-Verse isn't just one of the best animated films of the past decade, it's arguably the best superhero film ever made. A unique artistic style, engaging story and memorable characters make this cross-dimensional action romp a must-watch for any superhero fan. Find our more about your favourite neighbourhood Spider-Men (and girls, and pigs) here.
First Man
Available in Sky Cinema on demand
La La Land director Damian Chazelle ditches his musical roots with this stunning biopic of Neil Armstrong and his journey from successful test pilot to history-making astronaut. Intense, gorgeous and absorbing… Ryan Gosling's face is, as ever, a delight to stare at. Oh, yeah, the film isn't bad either.
Mortal Engines
Available in Sky Cinema on demand
Based on the popular series of books, this fantastical adventure takes place in a steampunky post-apocalyptic world where cities are now mobile monsters that can consume one another. Expect plenty of action and no shortage of jaw-dropping set pieces in this CGI-laden epic.
Last Flag Flying
Find it in Apps & Games > Prime Video
Boyhood director Richard Linklater delivers this touching drama in which Vietnam veterans Bryan Cranston, Steve Carell and Laurence Fishburne reunite when Carell's son is killed in Iraq. As funny as it is thought-provoking, Last Flag Flying is well worth a watch.
Guava Island
Find it in Apps & Games > Prime Video
Sun, sea, comedy, weirdness and banging tunes make for a unique musical experience from writer/star Donald Glover and director Hiro Murai (who collaborated on Atlanta and the astonishing Childish Gambino video for "This Is America"). Glover and Rihanna play a couple throwing a music festival unlike any other.
Late Night
Find it in Apps & Games > Prime Video
Emma Thompson's world-weary talk show host knows she needs some fresh material, and semi-accidentally hires Mindy Kaling – who also wrote the screenplay – to overhaul her scripts and ratings in this riotous comedy drama.
Peterloo
Find it in Apps & Games > Prime Video
The 19th-century massacre of protesters in Manchester is documented in sobering detail by writer/director Mike Leigh in this brilliant historical drama, with Maxine Peake in her usual captivating form as a woman caught up in the chaos.
Find out what's on Sky Cinema
Get even more lights, cameras and action with our movie homepage, featuring all the daily premieres and more of the thousands of films available on demand on Sky Cinema.

Watch on the go
If you subscribe to Sky Cinema on Virgin TV, you can watch on the go with the Sky Cinema app on your mobile, laptop or tablet anywhere in the UK (or while temporarily in the EU) with a WiFi or broadband connection. Just download from the Apple app store, Google Play or the Amazon appstore and log into the app to start watching.
Upgrade to Sky Cinema now
Don't have Sky Cinema? You can find out about our Sky Cinema package and upgrade here.
How to watch Netflix with Virgin TV
If you have a TiVo® box or Virgin TV V6 box, powered by TiVo®:
Press home on your remote
Select Apps & Games
Select All Apps
Select Netflix
If you're already a Netflix subscriber, you can also access the app through Search & Discover or by pressing Red on channel 204. Just sign in with your existing login and start watching. And you'll only have to log in the first time you use it.
If you're new to Netflix, then you'll need to subscribe to use the app. The easiest way to do this is by going to netflix.com/virginmedia. You can also subscribe using the Netflix app in Apps & Games.
How to watch Amazon Prime Video with Virgin TV
Prime Video is available to all Virgin TV customers with a V6 box, powered by TiVo®. Simply sign up to Amazon Prime Video via their website, and you can log in on the box. And because Prime Video is fully integrated into TiVo®, you can search without even going into the app. Just select Search & Discover from the Home menu and type in the name of the show or movie you're after.
TV channels: Channels, content and features available depend on your chosen package. Channel line-ups and content are subject to change at any time and to regional variations.
HD: HD TV set, VHD Box. TiVo box or Virgin TV V6 connected with HDMI cables required for HD channels. Number of inclusive HD channels depends on package.
Sky Cinema on demand: Sky Cinema subscription required.
Sky Cinema HD: Sky Cinema Premiere +1 not available in HD.
Sky Cinema apps: Only available via the Sky Cinema apps to customers who subscribe to these channels. Apps for selected iOS and Android™ mobiles and tablets. UK only (or while temporarily in EU). Maximum 6 registered devices. Maximum of one device can watch TV at any one time. Selected content may not be available to view. Separate terms and conditions apply to the Sky Cinema apps.
Premium channels (add-ons): 30 days' notice required to remove premium channels/packs. Sky Cinema Premiere +1 not available in HD.
Netflix: Netflix subscription required at extra cost.
Amazon Prime Video: Amazon Prime subscription required at extra cost. 18+. Click here for T&Cs.
Image credits: Sorry To Bother You © 2018 Worry Free LLC. ALL RIGHTS RESERVED.