Skip to main content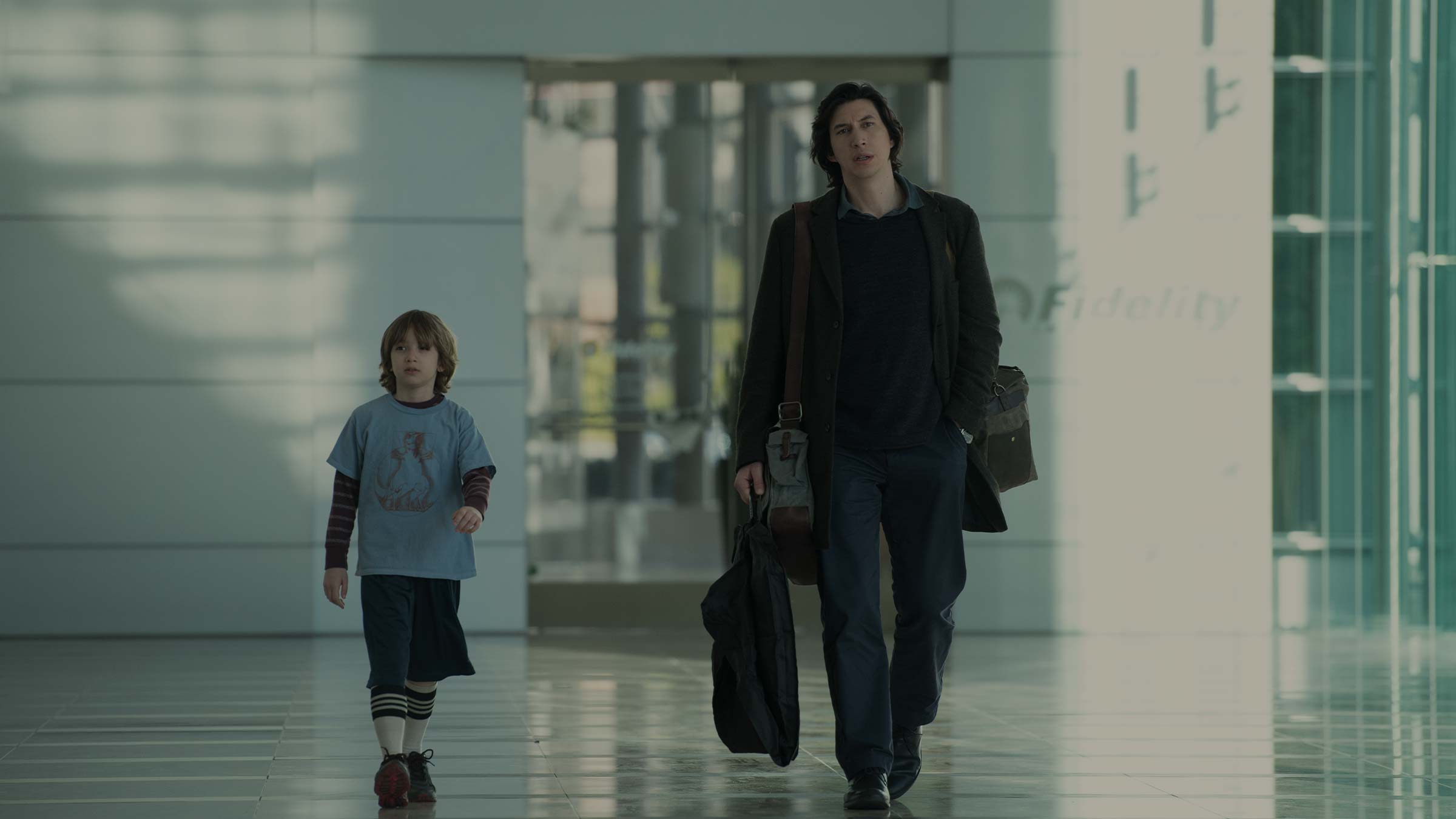 Sweet streams are made of these. Who are we to disagree? You can travel the world and the seven seas – everybody's looking for something to stream…
Find them on Netflix now
Remember the days when you wanted to watch a film and you HAD TO LEAVE THE HOUSE? You had to put on actual clothes and go into the real world. Urgh. Then, you'd stand in a physical shop (remember those?) and pay someone IRL. And if you didn't buy it outright, you had to do it all over again to take it back.
That scene should play out like a Charlie Chaplin-esque silent film with captions plonked on the screen that read, "What do you mean I was supposed to return Flubber last night? I am not paying the late fees!" But then Netflix came along, and that horror story ended. Then they started making original films, meaning, if you're a subscriber, that the best place to watch the best new films is now, officially, your living room.
Netflix had an incredible year for films in 2019. And according to the Netflix Speed Index, Virgin Media is the best provider to stream movies and Box Sets with. Chances are you'll have heard of the multi-award nominated films The Irishman, Marriage Story and The Two Popes. But that only tells a fraction of the story…
The Irishman

"Irishman" is not a new superhero (Martin Scorsese would hate that). Instead, this three-and-a-half-hour epic featuring Joe Pesci and Al Pacino is about mob hitman Frank Sheeran (a de-aged Robert De Niro) and his life of crime. In a career containing the likes of Goodfellas and Raging Bull, this is Scorsese's masterpiece.
The Two Popes
The Pope. Like buses or series of Love Island, you wait ages for one, and then two come along at once. This film tells the historic story of when Pope Benedict (Anthony Hopkins) resigned the papacy and met with his eventual successor, Pope Francis (Jonathan Pryce). Both men received Oscar nominations for their performances.
Marriage Story

The film's poster has Adam Driver fixing a kiss on a laughing Scarlett Johansson's head while the actor playing their son – also laughing – cuddles up. It's not a totally accurate representation of the movie. Instead, it follows couple Charlie (Driver) and Nicole (Johansson) as they navigate a tricky divorce. Prepare to cry for a while…
Discover the best romantic comedies on Netflix here
The King
Timothée Chalamet, whose name is impossible to say in an English accent without sounding like Del Boy doing French in Only Fools And Horses, stars in this historical drama as Hal, a young prince who is crowned Henry V after his father dies. He's faced with palace politics and the war his father left behind.
El Camino: A Breaking Bad Movie
Breaking Bad was one of the shows that ushered in TV's Golden Age. This film reveals what happens next to Jesse Pinkman (Aaron Paul), whose story never really concluded. Here, he's on the run from his captors, the law and his past. If you want to dip back into his past, you can also stream all five seasons of the original show.
6 Underground

This is a quiet and understated Michael Bay film and… nah, just kidding. It's Michael Bay at his most Michael Bay-est. But this is action cinema at its very best, and nobody does it better than him. Written by the same guys who did Deadpool and its sequel – and starring Ryan Reynolds – keep the volume on VERY LOUD.
Unicorn Store
Captain Marvel's Brie Larson is in front of and behind the camera in this coming of age comedy drama that makes Wes Anderson look like a gritty film-maker. Full of whimsy, heart and a delightfully wide-eyed central performance from Larson, it's a poignant reminder on how your inner child doesn't always need to remain so hidden.
Klaus
We resisted the urge to put a load of the great Netflix Christmas films in this list – but we had to break that rule when it came to Klaus. Rightly nominated for Best Animated Feature Film at the 2020 Oscars, this alternative Santa Claus origin story is a straight-up modern classic, no matter the time of year.
Discover more kids films on Netflix here
Wine Country

Parks And Recreation's Amy Poehler makes her feature directorial debut in this heartfelt comedy about a group of middle-aged women on a wine tasting tour in California. Co-starring comedy royalty in Maya Rudolph, Rachel Dratch and Tina Fey, this is one weekend away that will linger in your memory.
The Laundromat
Some surprise this one didn't attract more awards attention. Directed by Steven Soderbergh and starring Meryl Streep, Gary Oldman and Antonio Banderas on top form, this story is based on the leaked Panama Papers and the world of money laundering. Perhaps it's time to give this classy affair another spin?
High Flying Bird
Sports dramas can often fall flat because the drama of sport is hard to recreate in a studio. Here however, director Steven Soderbergh and Moonlight writer Tarell Alvin McCraney adopt an unexpected yet highly effective approach. In addition to being shot entirely on the iPhone 8, it manages to explore professional sport and its moneyed owners in an insightful, unique way.
American Factory

When a Chinese billionaire reopens a factory in Ohio and hires 2,000 blue-collar Americans, cultures clash. This is the story of its American and Chinese factory workers, their struggles and triumphs. Fascinating, powerful and already critically acclaimed, this captivating documentary film should absolutely be on your watchlist.
Discover even more documentaries on Netflix here
The Edge Of Democracy
Like American Factory, this received a nomination for Best Documentary Feature at the 2020 Oscars. It details one of the most dramatic and tumultuous periods in Brazilian history, and explores the complex truth behind the unravelling of two presidencies. Featuring incredible access to key players, it's a stunning film.
Dolemite Is My Name
Well, well, well, Eddie Murphy. Where did this performance come from? While the man's talent is undisputed, it had been largely forgotten via years of hiding behind rubber prosthetics and animated donkeys. As real-life comedy and rap legend Rudy Ray Moore, it's the performance of his career. More of these please, Eddie!
How to watch Netflix with Virgin TV
If you have a TiVo® box or Virgin TV V6 box, powered by TiVo®:
Press home on your remote
Select Apps & Games
Select All Apps
Select Netflix
If you're already a Netflix subscriber, you can also access the app through Search & Discover or by pressing Red on channel 204. Just sign in with your existing login and start watching. And you'll only have to log in the first time you use it.
If you're new to Netflix, then you'll need to subscribe to use the app. The easiest way to do this is by going to netflix.com/virginmedia. You can also subscribe using the Netflix app in Apps & Games.
Ready to watch?
Find out how to access Netflix from your telly here – a whole world of dreamy streaming awaits!
TV channels: Channels, content and features available depend on your chosen package. Channel line-ups and content are subject to change at any time and to regional variations.
HD: HD TV set, V HD Box, TiVo box or Virgin TV V6 connected with HDMI cables required for HD channels. Number of inclusive HD channels depends on package.
Netflix: Netflix subscription required at extra cost.