Skip to main content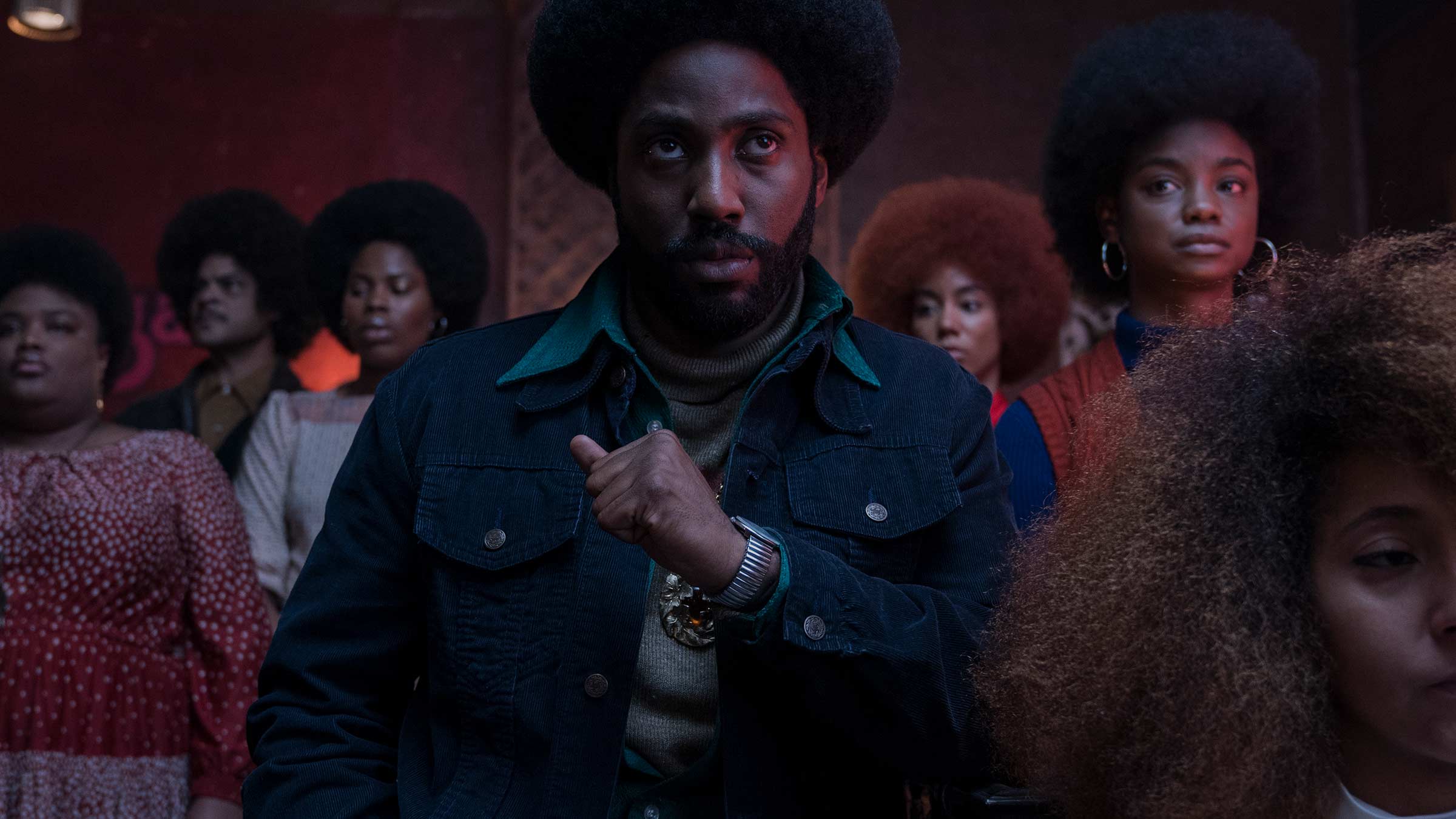 Spike Lee is backkk in a big way with the Academy Award-winning BlacKKKlansman
BlacKKKlansman, available from Friday 17 May in Sky Cinema on demand. Cert 15. Also available in HD
Although it's a word that's frequently attached to his work, director Spike Lee dislikes being called "controversial", but will accept the term "provocateur" at a push. From his early films like She's Gotta Have It and Do The Right Thing to Malcolm X and Chi-Raq, his films explore race relations, political issues and urban violence – things he strives to portray accurately rather than for shock value.
He's largely been snubbed at awards ceremonies, but BlacKKKlansman is finally helping to grant him the recognition he deserves. It earned six Oscar nominations – including Best Picture, Best Director and Best Supporting Actor. Lee took home the award for Best Adapted Screenplay and the film was awarded the prestigious Grand Prix at the Cannes Film Festival in 2018.
Read on to discover why you simply can't miss BlacKKKlansman, in which a black police officer not only undermines the authority of the Ku Klux Klan, he actually manages to join them!
It's based on an incredible true story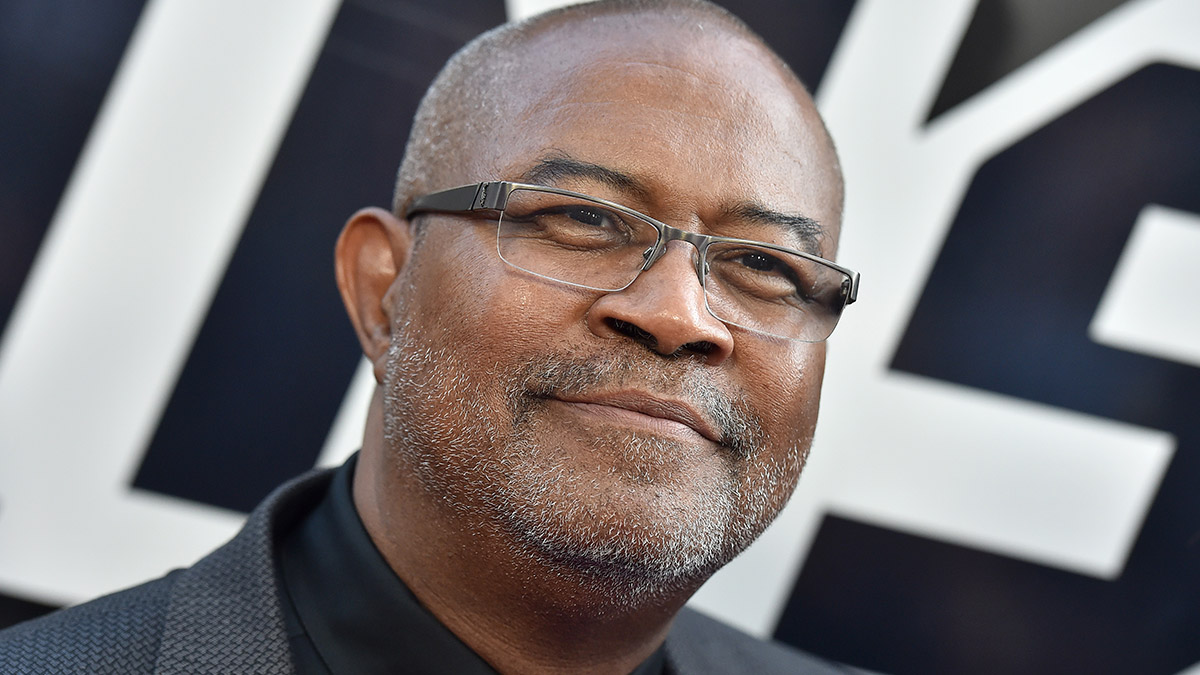 The film is based on Ron Stallworth's book, Black Klansman: Race, Hate, and the Undercover Investigation of a Lifetime. Given how brilliantly bizarre this true tale is, if Stallworth hadn't put his experiences down on paper, you might have trouble believing it really happened. In 1978, Stallworth was recruited as the first black detective in the Colorado Springs police force. He later went undercover to infiltrate the Ku Klux Klan after seeing a recruitment ad in the classifieds section of a newspaper.
Altering his tone of voice, Stallworth called a chapter of the organisation to express his interest in the group, and was eventually permitted to join. If you're wondering how that would even be possible, he persuaded his (white) partner to assume his identity and infiltrate the group.
Unlike his real-life counterpart, Stallworth's partner in the movie is Jewish – a detail Lee added to bring an extra dimension to the story. Jewish people were also persecuted by the Klan, as Stallworth points out in the film: "You're Jewish. Why you acting like you ain't got skin in the game?" Overall however, Spike's take on the book is "pretty accurate", the real Stallworth said in an interview with The Guardian. "I got a lot of joy from telling my story." As for how John David Washington portrayed him, he told Vanity Fair: "John David captured the 25-year-old essence of me very well. I'm proud to call him a Stallworth brother." High praise indeed!
Spike Lee was the perfect choice for director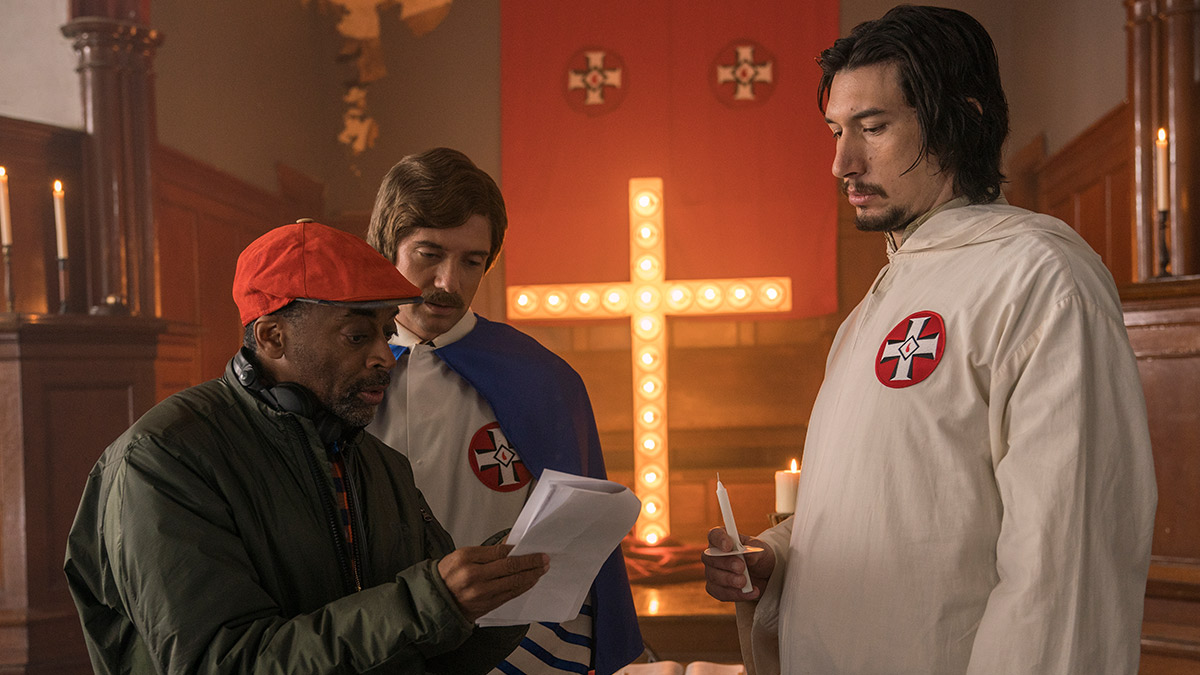 Get Out's Jordan Peele was originally approached to produce and direct BlacKKKlansman, but he was busy working on the follow-up to Get Out. He stayed on as producer, but suggested Spike Lee should direct. One of the producers, Raymond Mansfield, told Screen Daily, "If you hear Spike talk about it, it's the greatest pitch he's ever heard: "Jordan Peele called me up and said, "Black man infiltrates KKK". I said, "Is it real?" "It is." "I'm in.""
Along with his writing partner Kevin Willmott, Lee reworked the BlacKKKlansman screenplay. The result is a film that draws some uncanny parallels with today's uncertain political climate. Which brings us to…
The film reflects Trump's America
"We wanted the audience to connect with the world they live in today. We thought that the story could make lightbulbs go off in their heads. For example, there's that scene where Ron tells his boss there is "no way in the world that the United States would elect a president like David Duke"," Lee told The Guardian.
He refers to Donald Trump as "Agent Orange" and BlacKKKlansman features many nods to the current US President, including when Klan members chant "America first" – an expression coined in the 1900s and one that Trump has frequently used in interviews and speeches. Former Grand Wizard of the Ku Klux Klan David Duke has even accused Trump of stealing his "Build The Wall" slogan, which he claims he came up with in the 1970s. It's not hard to connect the dots.
On 12 August 2017, while the movie was in pre-production, Heather Heyer was killed in Charlottesville, Virginia, when a man drove his car into a crowd protesting a nationalist march. The movie features footage of the horrific incident (which was approved by Heyer's mother), as well as Trumps' reaction to it, when he said: "I think there's blame on both sides."
Filming for BlacKKKlansman began just a few weeks later, with a heightened sense of urgency. "I've never been in a movie that came out so fast, from when it was shot," Topher Grace, who plays David Duke, told The Guardian. "There was this feeling on the set, like "we've gotta get this movie out tomorrow"." It was released on 10 August 2018 to coincide with the one-year anniversary of the Charlottesville rally.
The cast's performances are scarily believable
John David Washington (the son of Denzel Washington) takes on the role of Ron Stallworth, while Adam Driver plays his partner Flip Zimmerman. Washington is brilliant; deftly flipping between Stallworth's Klan member alter-ego while on the phone and his normal, everyday self. Both Washington and Driver were motivated by their desire to work with Lee. Washington got the part when Lee texted him out of the blue with a message that read, "Hey, this is Spike. Call me." It doesn't get much cooler than that!
Driver grew up in Indiana, a place where he claims there "were always Klan rallies, like every summer". Portraying a Klan member (even one joining under false pretences) must have been a tough role to navigate, but Grace perhaps had one of the most difficult roles – portraying the KKK's Grand Wizard. "I was swallowing the words. I thought that I had to get comfortable with it. The character is obviously very comfortable with it," he explained. He recounted to Vanity Fair how Lee walked him through the more difficult parts. He told Grace, "There's a terrible scene we are about to do, but it's in service of a message I'm trying to say, and this thing really happened."
It reminds you to "stay woke"
Before "stay woke" became a thing, Lee was telling people everywhere to "wake up!" This phrase can be heard in many of his movies, and was first uttered in School Daze, with Dap (Laurence Fishburne) ending the film on that line; imploring viewers to take action.
But despite the sudden surge in popularity of people claiming their "wokeness", Lee wishes there was no need to remind people of the need to act. Actions speaks louder than words, after all. "I get no joy from being right," he says. "I want to be wrong. I wanted there to have been some progress. "Wake up" has been like a refrain for me. And I'm still saying it."
Find out what's on Sky Cinema
Get even more lights, cameras and action with our movie homepage, featuring all the daily premieres and more of the thousands of films available on demand on Sky Cinema.

Watch on the go
If you subscribe to Sky Cinema on Virgin TV, you can watch on the go with the Sky Cinema app on your mobile, laptop or tablet anywhere in the UK (or while temporarily in the EU) with a WiFi or broadband connection. Just download from the Apple app store, Google Play or the Amazon appstore and log into the app to start watching.
Upgrade to Sky Cinema now
Don't have Sky Cinema? You can find out about our Sky Cinema package and upgrade here.
TV channels: Channels, content and features available depend on your chosen package. Channel line-ups and content are subject to change at any time and to regional variations.
HD: HD TV set, VHD Box. TiVo box or Virgin TV V6 connected with HDMI cables required for HD channels. Number of inclusive HD channels depends on package.
Sky Cinema app: Only available via the Sky Cinema websites or apps (for selected iOS and Android mobiles and tablets) to customers who subscribe to these channels. UK only. Maximum 2 devices. Only available on iOS 8 and above, and Android 4.x. Selected content may not be available to view. Separate terms and conditions apply to the Sky Cinema apps and websites.
Premium channels (add-ons): 30 days' notice required to remove premium channels/packs. Sky Cinema Premiere +1 not available in HD.