Skip to main content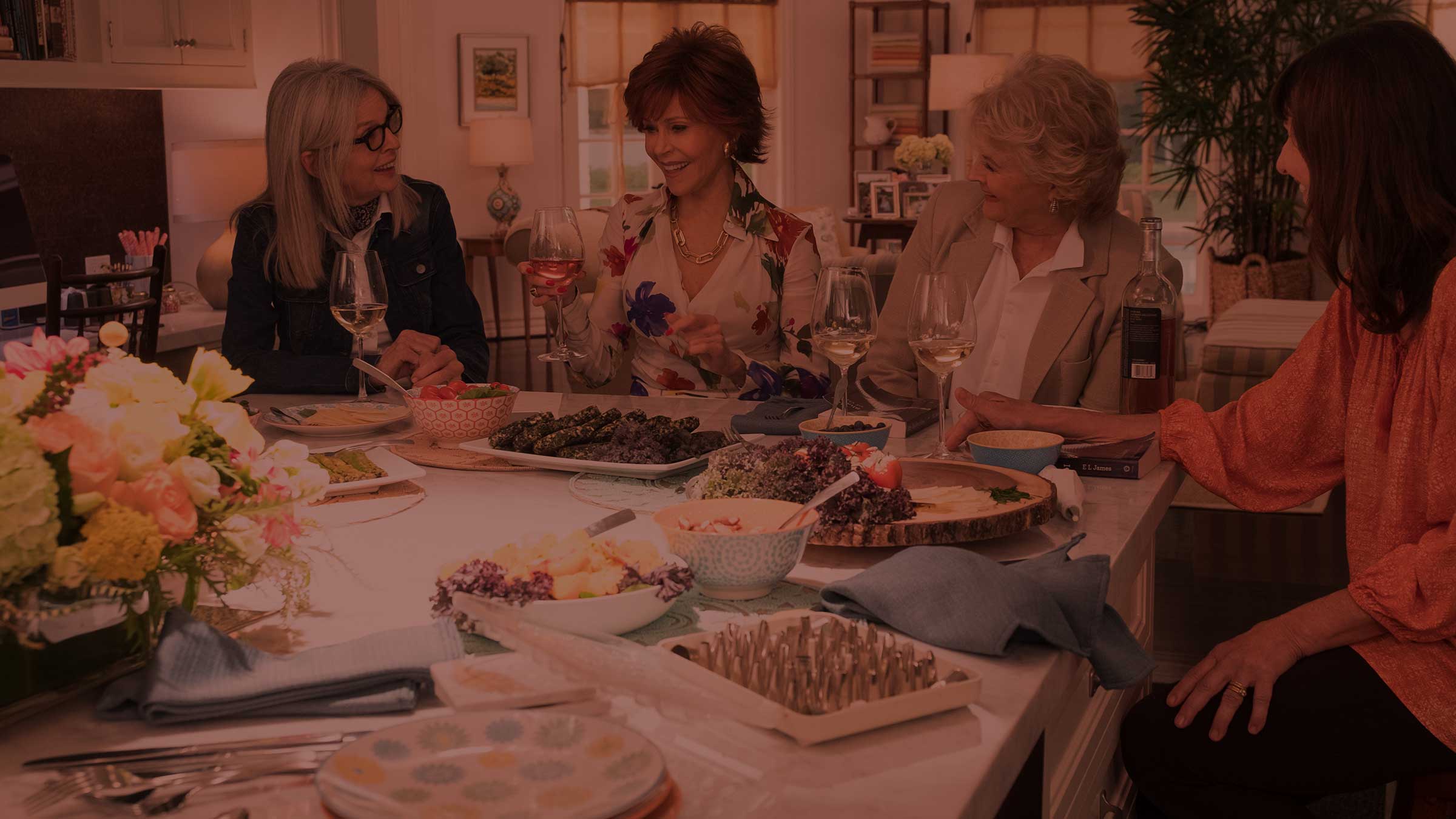 Find out what happens when a group of friends read Fifty Shades Of Grey in a star-studded romcom…
Buy Book Club on the Virgin Media Store now in On Demand > Movies > Virgin Media Store or rent on Virgin Movies from Monday 8 October. Cert 12
If you thought comedies starring women in their sixties were all gentle tales of jam and knitting, Book Club will definitely make you think again.
Diane (Diane Keaton), Vivian (Jane Fonda), Sharon (Candice Bergen) and Carol (Mary Steenburgen) have been members of the same book club for 30 years. Each of these women has reached a different bump in their previously straightforward roads: Diane's husband has passed away; Carol's romantic life with her husband is non-existent; Sharon's been single since her divorce 15 years ago; and Vivian's starting to wonder if rejecting the idea of marriage entirely was a mistake.
Virgin Media Store: Separate terms and conditions apply to the Virgin Media Store service. DVD included for movie purchases only. Purchases must be made on the website or set top box. Virgin TV subscription and our latest Virgin TV V6 box required to buy and watch via set top box – Store is not available on other boxes. Compatible device & browser required. Max 5 registered devices. Max 2 devices can stream content simultaneously. Stream and download in UK only (or while temporarily in the EU).