Skip to main content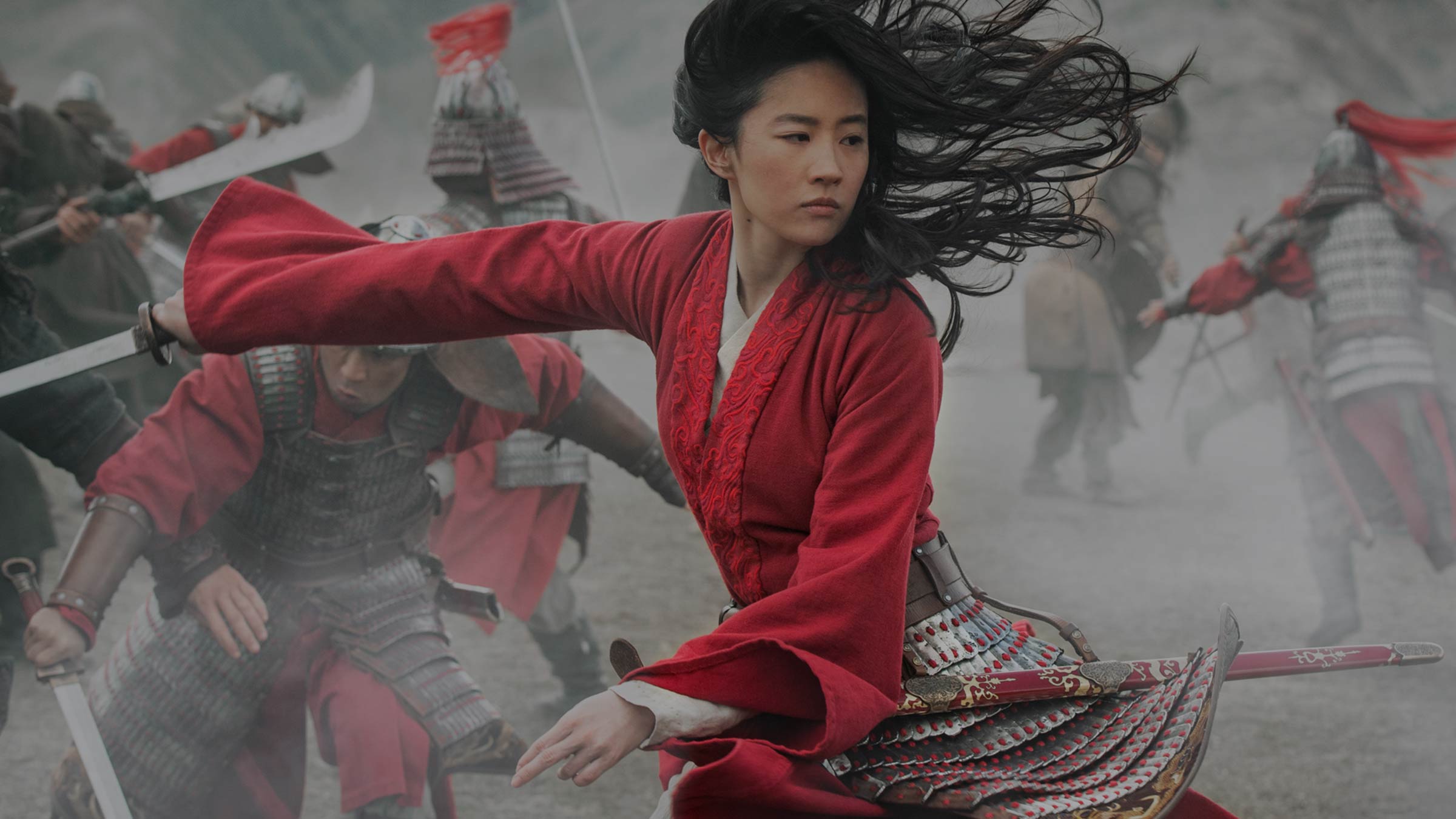 Director Niki Caro's visually stunning live-action re-imagining of the Disney classic comes to the Virgin Media Store
By Virgin TV Edit
Of all the Disney animations to get the live-action treatment, it was Mulan that filled fans of the original with nerves. At its heart, it's a coming-of-age story about embracing inner power, but it's also one set amidst war and battle. Could this new version deliver on that sense of scale and sheer spectacle?
The answer is an emphatic yes, in arguably Disney's best live-action film to-date. Starring Yifei Lui as the eponymous warrior who disguises herself as a man to take her father's place in China's Imperial Army, Mulan boasts majestic choreography, breathtaking scenery and is filled with all the heart and marvel of the original. You can buy the premium early release of this epic movie (which includes bonus and deleted scenes) now. Cert 12.

Niki Caro, whose debut feature Whale Rider caught the eye back in 2002, is behind this bold retelling, opting to capture the essence of the groundbreaking animation rather than a shot-for-shot re-imagining. It also brings in elements from the Chinese legend The Ballad of Mulan, as well as the 1998 musical.
Caro says she strove for a more realist tone for her vision. That means Mushu, the wisecracking dragon (originally voiced by Eddie Murphy) doesn't feature here. Neither do the songs. But the result is a more grounded, epic tale that still retains the levity and humour from the much-loved animation.
It's a fast-moving plot, too. We first meet Hua Mulan as a disappointment to her parents, unable (and unwilling) to prove her suitability as a future wife. When the Emperor of China (Jet Li) issues conscription to every family to submit one man to fight, Mulan's new path is set when she realises her father wouldn't survive the war.
Big in spectacle and heart, it's the journey of a lifetime.
Mulan, available to buy on the Virgin Media Store now. Cert 12
Not heard about the Virgin Media Store?
It's the place where you can buy the latest and greatest movies and TV Box Sets, yours to watch again and again, at home or on the go. Sign up now at virginmediastore.com, choose from hundreds of films and TV Box Sets and start watching instantly.
Enjoy your purchases on your Virgin TV Box (TiVo®/V6). Go to On Demand > Movies. Or you can access online and on your registered iOS and Android devices with the Virgin Media Store app.
Show me the latest releases on the Virgin Media Store.
Virgin Media Store: Separate terms and conditions apply to the Virgin Media Store service. Purchases must be made on the website or set top box. Virgin TV subscription and our latest Virgin TV V6 box required to buy and watch via set top box – Store is not available on other boxes. Compatible device & browser required. Max 5 registered devices. Max 2 devices can stream content simultaneously. Stream and download in UK only.
Mulan © 2020 Disney Enterprises, Inc. All Rights Reserved.