Skip to main content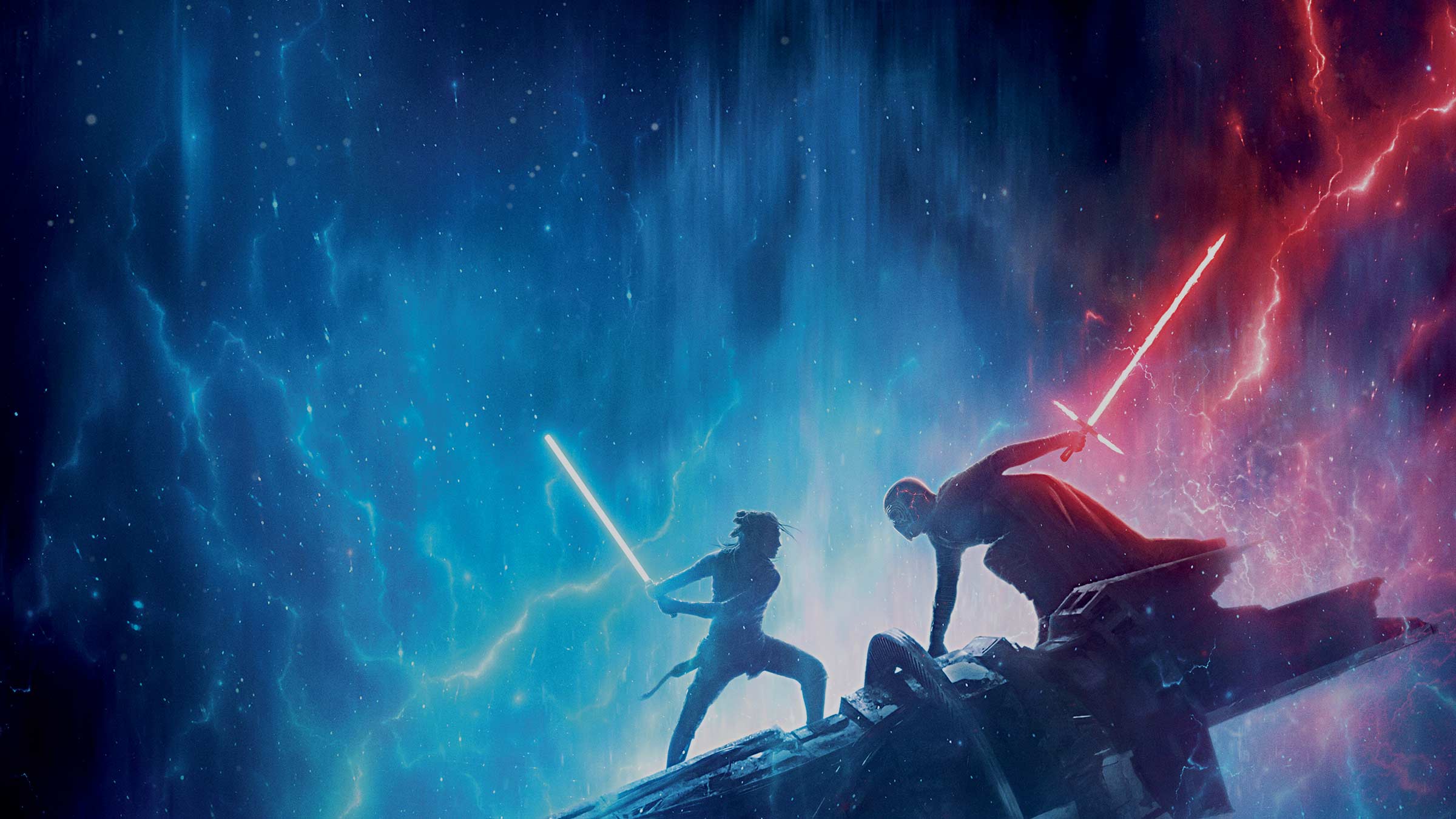 Buy Star Wars: The Rise Of Skywalker on the Virgin Media Store and get ready for a big Star Wars sale
Star Wars: The Rise Of Skywalker, available to buy on the Virgin Media Store. Rent it on Virgin Movies from Monday 20 April. Cert 12
Forget a galaxy far, far away, because you can watch the final thrilling instalment in Star Wars' Skywalker saga from the comfort of your sofa when you buy it on the Virgin Media Store.
Following on from 2017's The Last Jedi, the resistance are back and this time they find themselves in a race against time to stop The First Order from forming a terrifying new Empire. The question is, can they stop the carnage?

Meanwhile, the duel between Rey (Daisy Ridley) and Kylo Ren (Adam Driver) is all set to come to a swashbuckling head. Lightsabers at the ready – this is one battle for space-based supremacy you don't want to miss.
With JJ Abrams back in the director's chair, The Rise Of Skywalker is an epic blockbuster packed full of the hallmarks which have made Star Wars one of the most enduring pop culture franchises of all time.

Action to keep you on the edge of your sofa? Jaw-dropping surprises? That feeling of being swept away by a truly gripping story? You can expect all of this and more from one of the highest-grossing blockbusters of 2019.
Strap yourself in, because this is one heck of an intergalactic ride.
Don't miss the Virgin Media Store's Star Wars sale!
From Monday 13 April to Sunday 26 April the bonus editions of Star Wars: The Force Awakens, Rogue One: A Star Wars Story and Solo: A Star Wars Story will be just £7.99 on the Virgin Media Store. Plus, from Friday 17 April to Sunday 19 April the bonus edition of Star: Wars: The Force Awakens will be reduced even further to just £5.99 in our flash sale. Talk about bargains that are out of this world!
Not heard about the Virgin Media Store?
It's the place where you can buy the latest and greatest movies and TV Box Sets, yours to watch again and again, at home or on the go. Sign up now at virginmediastore.com, choose from hundreds of films and TV Box Sets and start watching instantly.
Enjoy your purchases on your Virgin TV Box (TiVo®/V6). Go to On Demand > Movies. Or you can access online and on your registered iOS and Android devices with the Virgin Media Store app.
Show me the latest releases on the Virgin Media Store.
You can also rent the latest films on Virgin Movies
Go to On Demand > Movies. Search for a title, or browse by categories such as Out This Week, Top Rentals or Box Office Hits. Once you've found the movie you want to rent, select Watch now to start watching instantly. Then, sit back and enjoy! You'll have up to 48 hours to finish watching your film.
Virgin Media Store: Separate terms and conditions apply to the Virgin Media Store service. Purchases must be made on the website or set top box. Virgin TV subscription and our latest Virgin TV V6 box required to buy and watch via set top box – Store is not available on other boxes. Compatible device & browser required. Max 5 registered devices. Max 2 devices can stream content simultaneously. Stream and download in UK only (or while temporarily in the EU).
Virgin Movies On Demand: Virgin Movies On Demand movies are pay by title. Once rented, content available for 48 hours.