Skip to main content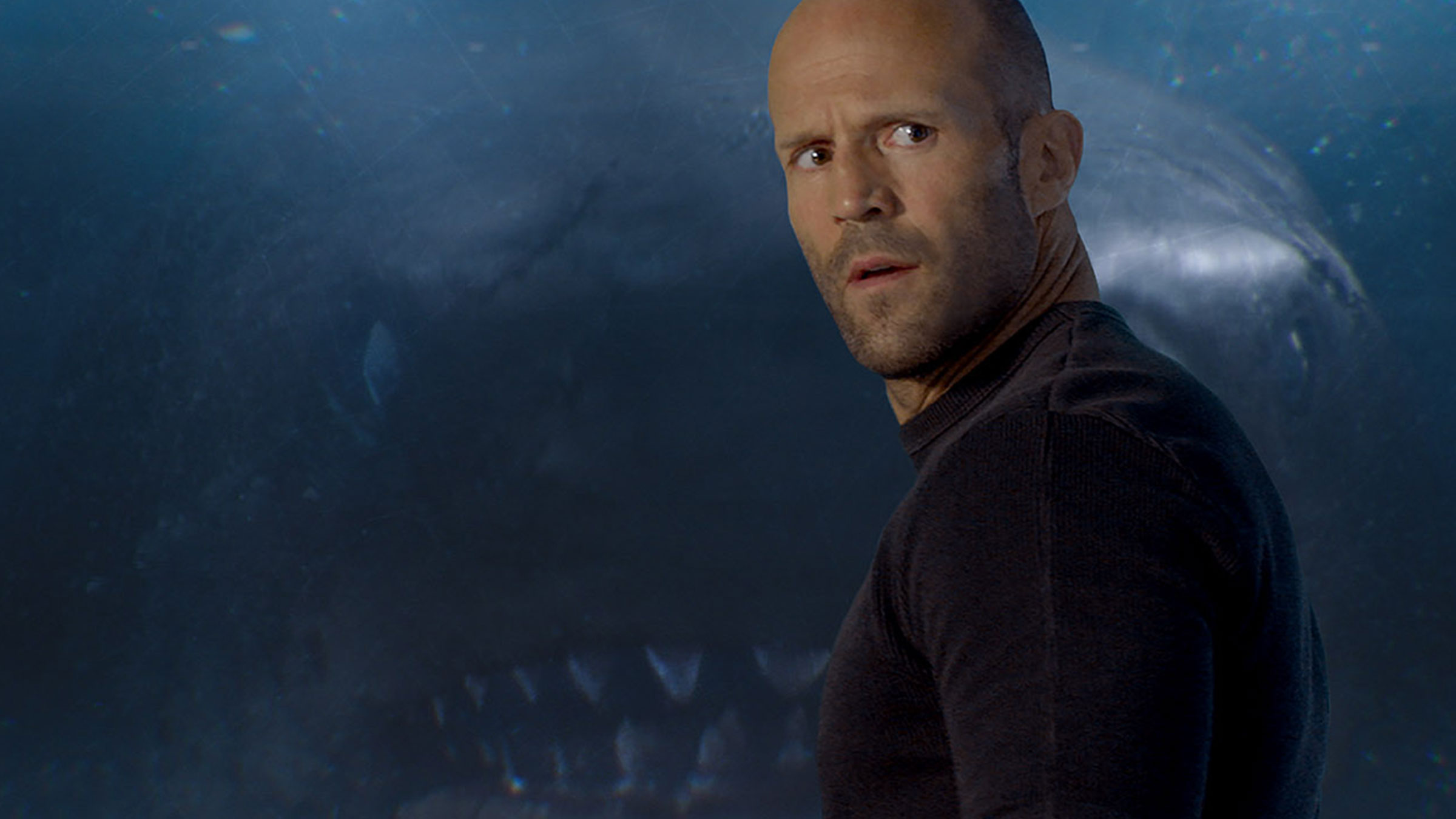 Jason Statham and a giant shark collide. The results are – brilliantly – exactly what you'd expect…
The Meg is available to buy on the Virgin Media Store. Cert 12
It might seem like an idea pulled directly from Alan Partridge's compendium of TV pitch ideas, alongside Monkey Tennis and Youth-Hostelling With Chris Eubank: Jason Statham versus a prehistoric megashark. Let those words roll around your brain for a second. Jason Statham. Versus. A prehistoric megashark. You're smiling, aren't you?
That's because The Meg is up there with the greatest cinematic concepts of all time. The Stath plays deep-sea rescue diver Jonas Taylor. After a mission goes badly wrong, Jonas is blamed despite his protests that the disaster was caused by a giant sea creature – something that is waved away as pressure-induced psychosis. Big mistake, guys…
Five years on, shifty billionaire Jack Morris (Rainn Wilson from the US The Office) has funded an underwater research facility to explore the deepest parts of the Mariana Trench. But when a submersible (like those ones in Attenborough's Blue Planet II) loses contact with the base after being struck by a mysterious and very large object, there's only one person to call.
This is a film in which Statham yells "chew on this" at the shark – a 75ft-long Megalodon – so don't go in expecting nuance about underwater life with a message about reducing single-use plastics. What you will get is classic monster-movie thrills and spills, with enough bombastic action and one-liners to make you wish they'd remake the first Die Hard under the sea.
Until that day, The Meg will once again make us a little bit scared to get into the water…
Buy The Meg on the Virgin Media Store.
Not heard about the Virgin Media Store?
It's the place where you can buy the latest and greatest movies and TV Box Sets, yours to watch again and again, at home or on the go. Sign up now at virginmediastore.com, choose from hundreds of films and TV Box Sets and start watching instantly.
Enjoy your purchases on your Virgin TV Box (TiVo®/V6), online, or on your registered iOS and Android devices with the Virgin Media Store app.
Show me the latest releases on the Virgin Media Store.
Virgin Media Store: Separate terms and conditions apply to the Virgin Media Store service. DVD included for movie purchases only. Purchases must be made on the website or set top box. Virgin TV subscription and our latest Virgin TV V6 box required to buy and watch via set top box – Store is not available on other boxes. Compatible device & browser required. Max 5 registered devices. Max 2 devices can stream content simultaneously. Stream and download in UK only (or while temporarily in the EU).
Image credits: The Meg © 2018 Warner Bros. Ent. All Rights Reserved