Skip to main content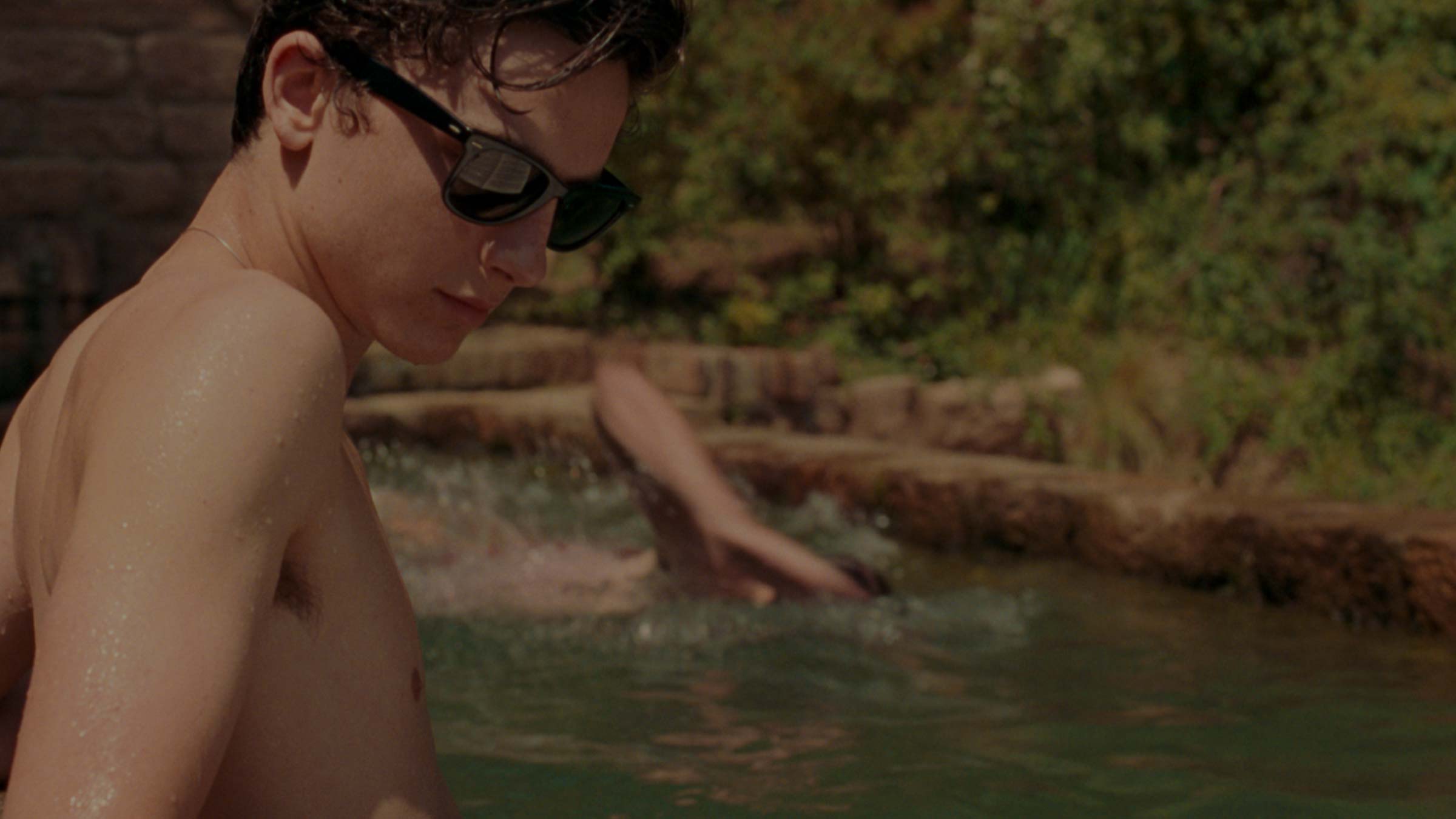 To celebrate Call Me By Your Name coming to Sky Cinema, we've put together the ultimate reading list to line your suitcase with this summer
Call Me By Your Name, available from Sunday 1 July in Sky Cinema on demand. Cert 15. Also available in HD
While settling down with a book in front of a fire on a cold winter's night gives you that warm, fuzzy feeling inside, it can't beat sprawling out on a baking-hot beach, drink in hand, with the waves lapping gently at your feet as you get lost in a good story.
From thrillers that'll have your toes curling in your flip-flops to romcoms that'll have you dreaming of a summer romance, there's something for everyone. What's more, you can catch their adaptations on Sky Cinema when you get home (or do some nifty forward planning and take them with you with on your Sky Cinema app).
Ten brilliant books and their awesome adaptations…
1. Call Me By Your Name
Available in Sky Cinema on demand. Cert 15. Also available in HD
The book: Written by André Aciman. Curious 17-year-old Elio Perlman resents his parents taking 24-year-old doctoral student Oliver in at their Italian home over the summer. However, the pair bond over their Jewishness, and Elio finds himself growing increasingly attracted to his new house guest.
The novel follows their beautiful, evolving relationship over the course of 20 years, as they strive to blur the lines between reality and fantasy.
The film: Starring Timothée Chalamet (Lady Bird) as Elio and Armie Hammer (The Man From U.N.C.L.E.) as Oliver, and directed by Luca Guadagnino. The film and book have different endings. No spoilers here!
2. It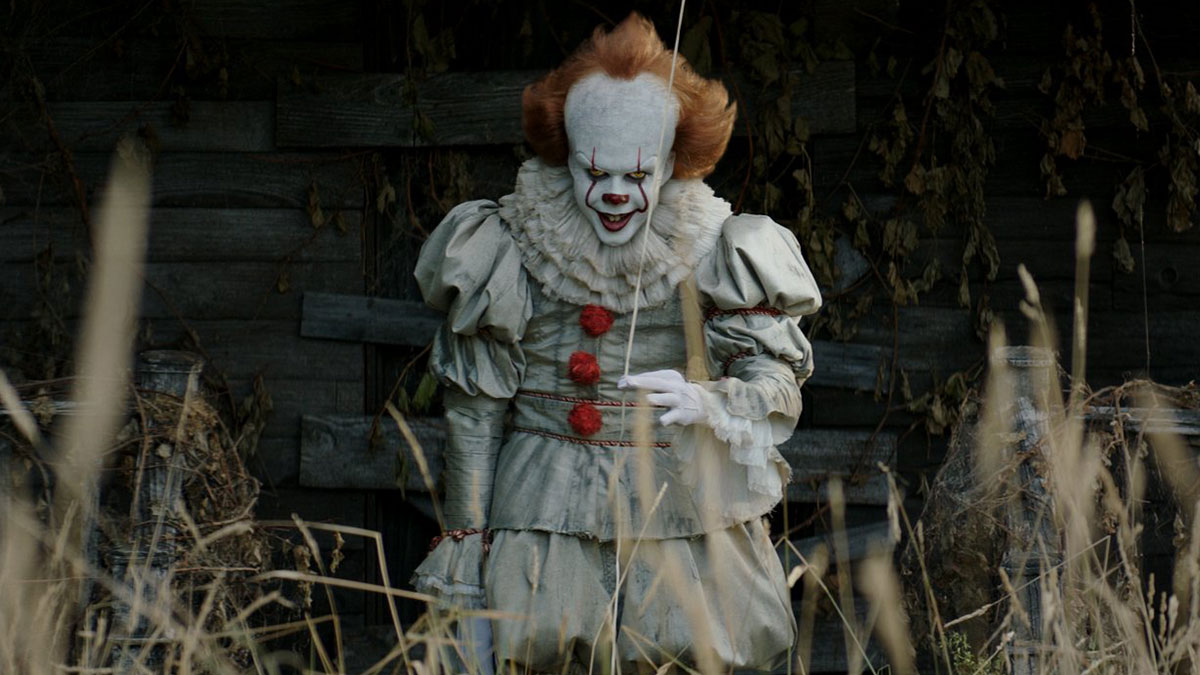 Available in Sky Cinema on demand. Cert 15. Also available in HD
The book: Written by Stephen King. Seven children are terrorised by a horrifying entity that preys on their greatest fears to disguise itself and hunt them down.
Set over two time periods, the novel explores how the trauma continues to affect these children in their adult lives as they band together to battle against evil.
The film: Starring Bill Skarsgård (Deadpool 2), Jaeden Lieberher (Midnight Special) and Finn Wolfhard (Stranger Things). The film shows the kids growing up in the 80s rather than the novel's initial 50s setting. We will revisit them in the present day when It: Chapter Two is released next September.
3. Shutter Island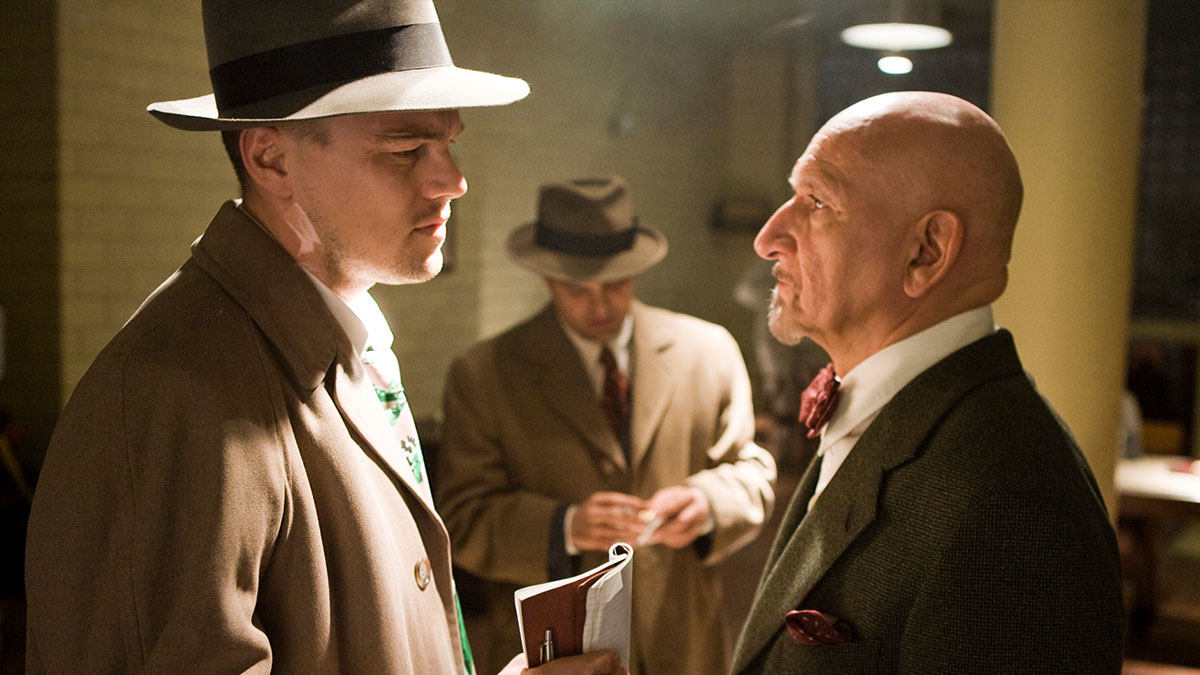 Available in Sky Cinema on demand. Cert 15. Also available in HD
The book: Written by Dennis Lehane. US Marshal Teddy Daniels and his partner Chuck Aule travel to Shutter Island to investigate the mysterious disappearance of a patient, Rachel Solando, from Ashecliffe Hospital for the criminally insane.
Teddy uncovers what he believes to be a dark conspiracy, but is everything really as it seems?
The film: Starring Leonardo DiCaprio (The Revenant), Mark Ruffalo (Avengers: Infinity War) and Ben Kingsley (The Jungle Book), directed by Martin Scorsese. The island is much larger in the film, and there a few other small but notable changes.
4. The Snowman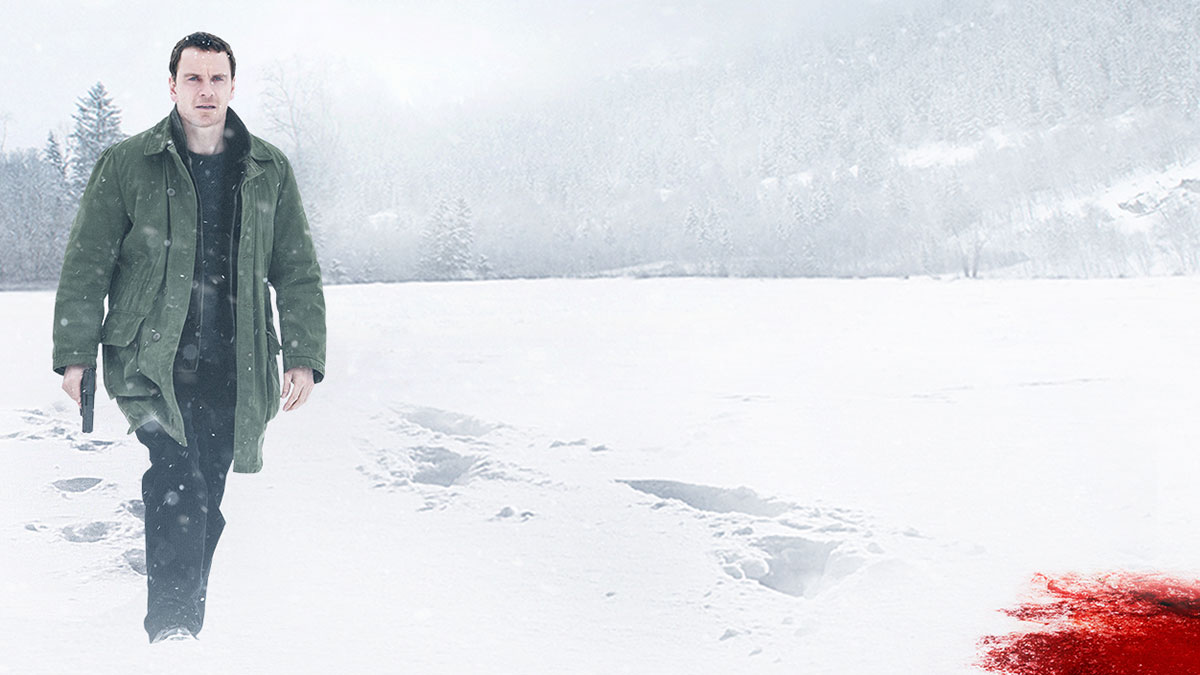 Available in Sky Cinema on demand. Cert 15. Also available in HD
The book: Written by Jo Nesbø. A string of murders around Oslo share two very eerie similarities – all the victims are married mothers, and a snowman towers over each body.
Detective Harry Hole is the man tasked with getting to the bottom of this serial killer cold case, along with his new partner Katrine Bratt, but as he delves deeper, the story takes a series of dark turns he could never have expected.
The film: Starring Michael Fassbender (Alien: Covenant) and Rebecca Ferguson (Mission Impossible: Rogue Nation), directed by Tomas Alfredson. Crucially, the book reveals the killer's identity much earlier than the film, so the tension unravels at a different pace.
5. Atonement
Available in Sky Cinema on demand. Cert 15. Also available in HD
The book: Written by Ian McEwan. The novel follows Briony Tallis, her elder sister Cecilia and Cecilia's childhood friend Robbie Turner from 1935 right up to the time it was written in 2001.
Separated into three parts, everything hangs on a mistake Briony made as a 13-year-old, the effects of which irrevocably shape the lives and relationships of the three main characters.
The film: Starring Keira Knightley (Pirates Of The Caribbean) and James McAvoy (Atomic Blonde), directed by Joe Wright. The film adopts a far more serious tone than the book, and also sidelines some of the novel's key characters.
6. The Hitchhiker's Guide To The Galaxy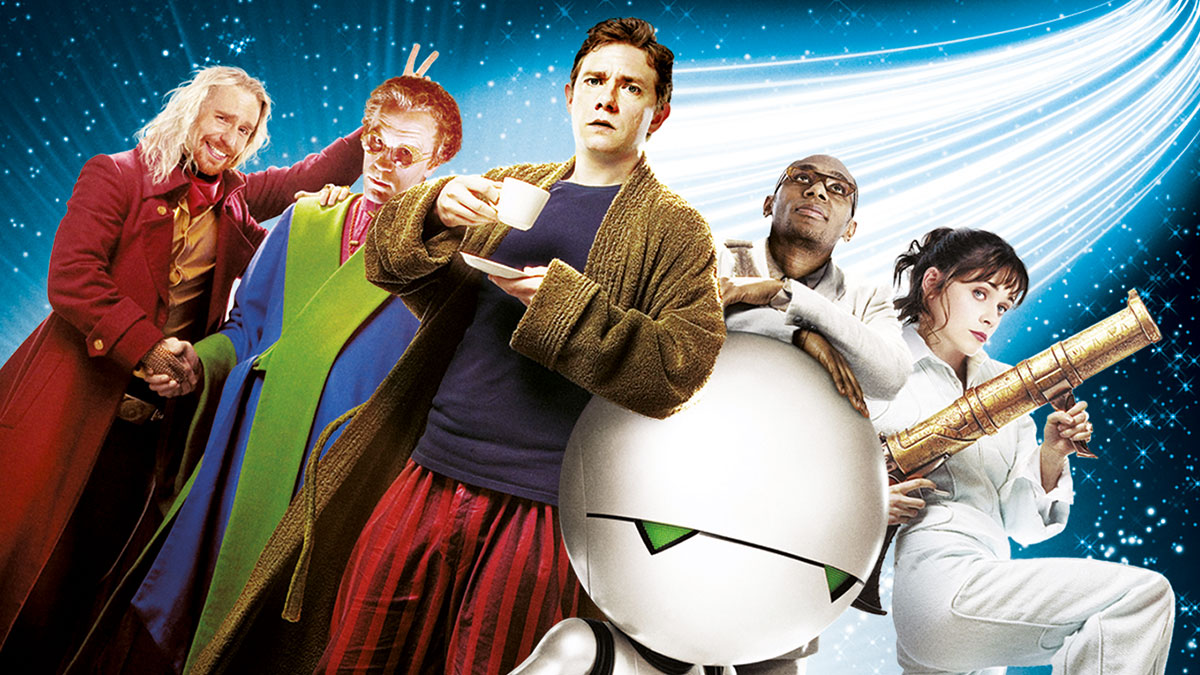 Available in Sky Cinema on demand. Cert PG. Also available in HD
The book: Written by Douglas Adams. This comedy sci-fi was originally a Radio 4 broadcast, then a TV series, and has a huge cult fanbase. The Hitchhiker's Guide To The Galaxy is the first in a series of novels that follow Arthur Dent – Earth's last surviving human – on a journey through space.
Dent meets an array of weird and wonderful beings, from amenable alien Ford Prefect to Marvin the paranoid android.
The film: Starring Martin Freeman (Sherlock) and Sam Rockwell (Three Billboards Outside Ebbing, Missouri), directed by Garth Jennings (Sing). A number of characters and plotlines are tweaked in the film, and the ending is far tidier, as none of the book's sequels were subsequently adapted.
7. Jack Reacher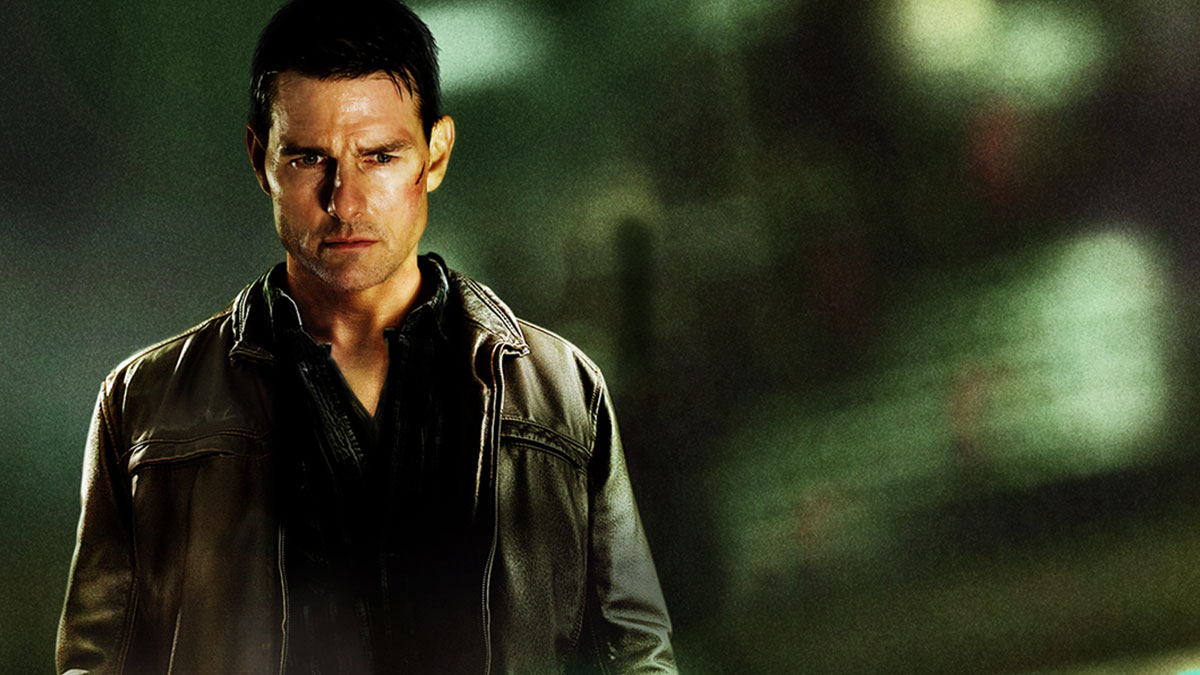 Available in Sky Cinema on demand. Cert 15. Also available in HD
The book: Written by Lee Child. The first Jack Reacher movie is based on the ninth Jack Reacher book, One Shot. One Shot sees police arrest a man in a city in Indiana for the murder of five people with six expert sniper shots. However, the man insists that he is innocent, and tells the cops to "get Jack Reacher".
Reacher arrives in the city to prove the man's guilt, but soon encounters a series of unexpected twists and turns.
The film: Starring Tom Cruise (American Made) and Rosamund Pike (Gone Girl), directed by Christopher McQuarrie. Compared to Cruise's portrayal of the titular character as a womaniser, the book's Reacher is an infallible gentleman.
8. My Cousin Rachel
Available in Sky Cinema on demand. Cert 12. Also available in HD
The book: Written by Daphne du Maurier. This mystery novel follows Ambrose Ashley, the owner of a large Cornish estate, his cousin Philip, who he's looked after since he was three, and Rachel, another cousin he meets in Florence and later marries.
Ambrose abandons Cornwall and remains in Italy with Rachel, but Philip becomes suspicious of her motives.
The film: Starring Rachel Weisz (The Mercy), Sam Claflin (Adrift) and Iain Glen (Game Of Thrones), directed by Roger Michell. The film twists the ending a little, putting a new spin on the entire story.
9. Bridget Jones's Baby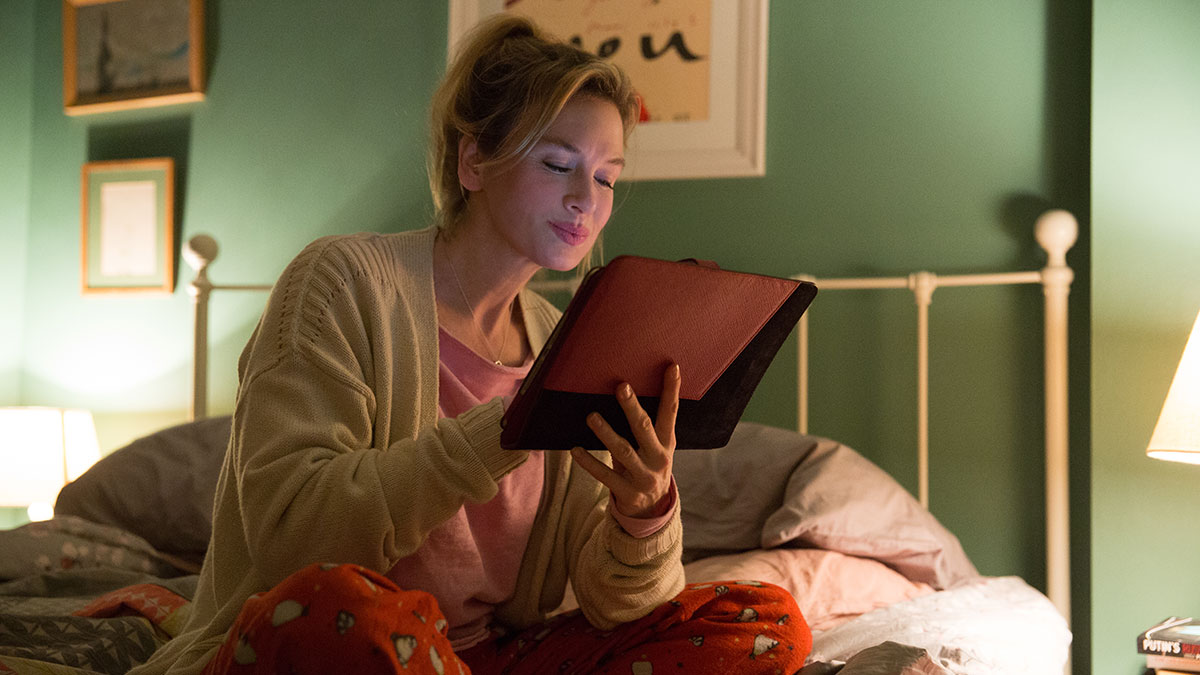 Available in Sky Cinema on demand. Cert 15. Also available in HD
The book: Written by Helen Fielding. The movie Bridget Jones's Baby is based on Fielding's newspaper columns that inspired the original novel Bridget Jones's Diary.
Bridget is now 43, and reminded sternly by her mother that her window for having children is closing rapidly. Surrounded by new and future mothers, Bridget herself eventually falls pregnant. The only problem? It's an accident, and she doesn't know who the father is.
The film: Starring Renée Zellweger (Chicago), Colin Firth (Kingsman: The Golden Circle) and Patrick Dempsey (Grey's Anatomy), directed by Sharon Maguire. The particular columns the movie is based on were never turned into a novel, so the story will be new to most.
10. To Kill A Mockingbird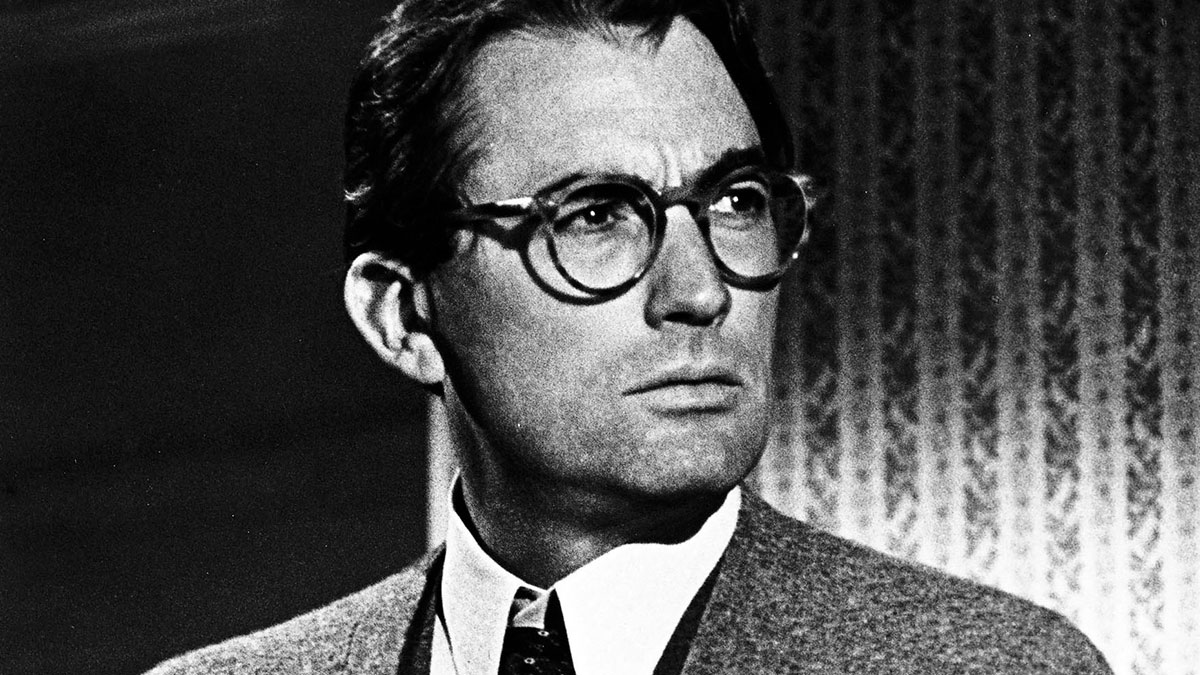 Available in Sky Cinema on demand. Cert PG. Also available in HD
The book: Written by Harper Lee. Told through the eyes of his six-year-old daughter Scout, the novel follows lawyer Atticus Finch's fight to clear the name of Tom Robinson, a black man who has been accused of raping a white woman.
Meanwhile Scout, her brother Jem and their friend Dill develop an obsession with their reclusive neighbour, Boo Radley.
The film: Starring Gregory Peck (The Omen) and Mary Badham, directed by Robert Mulligan. The film loses almost all of Scout's narration, but Mulligan's direction still presents the action through a child's eyes.

Upgrade to Sky Cinema now
Don't have Sky Cinema? You can find out about our Sky Cinema package and upgrade here.

Watch on the go
If you subscribe to Sky Cinema on Virgin TV, you can watch on the go with the Sky Cinema app on your mobile, laptop or tablet anywhere in the UK (or while temporarily in the EU) with a WiFi or broadband connection. Just download from the Apple app store, Google Play or the Amazon appstore and log into the app to start watching.
Sky Cinema HD: Sky Cinema Premiere +1 not available in HD.
Sky Cinema app: Only available via the Sky Cinema app (selected iOS and Android devices only) or website to customers who subscribe to these channels. UK only. Maximum 2 devices. Selected content may not be available to view. Separate End User Licence Agreements and terms and conditions apply to the Sky Cinema app and website. Live streaming and On Demand available in UK (or while temporarily in the EU) with broadband, WiFi or 3G/4G only. Minimum 800 kbps recommended per device accessing the service.