Skip to main content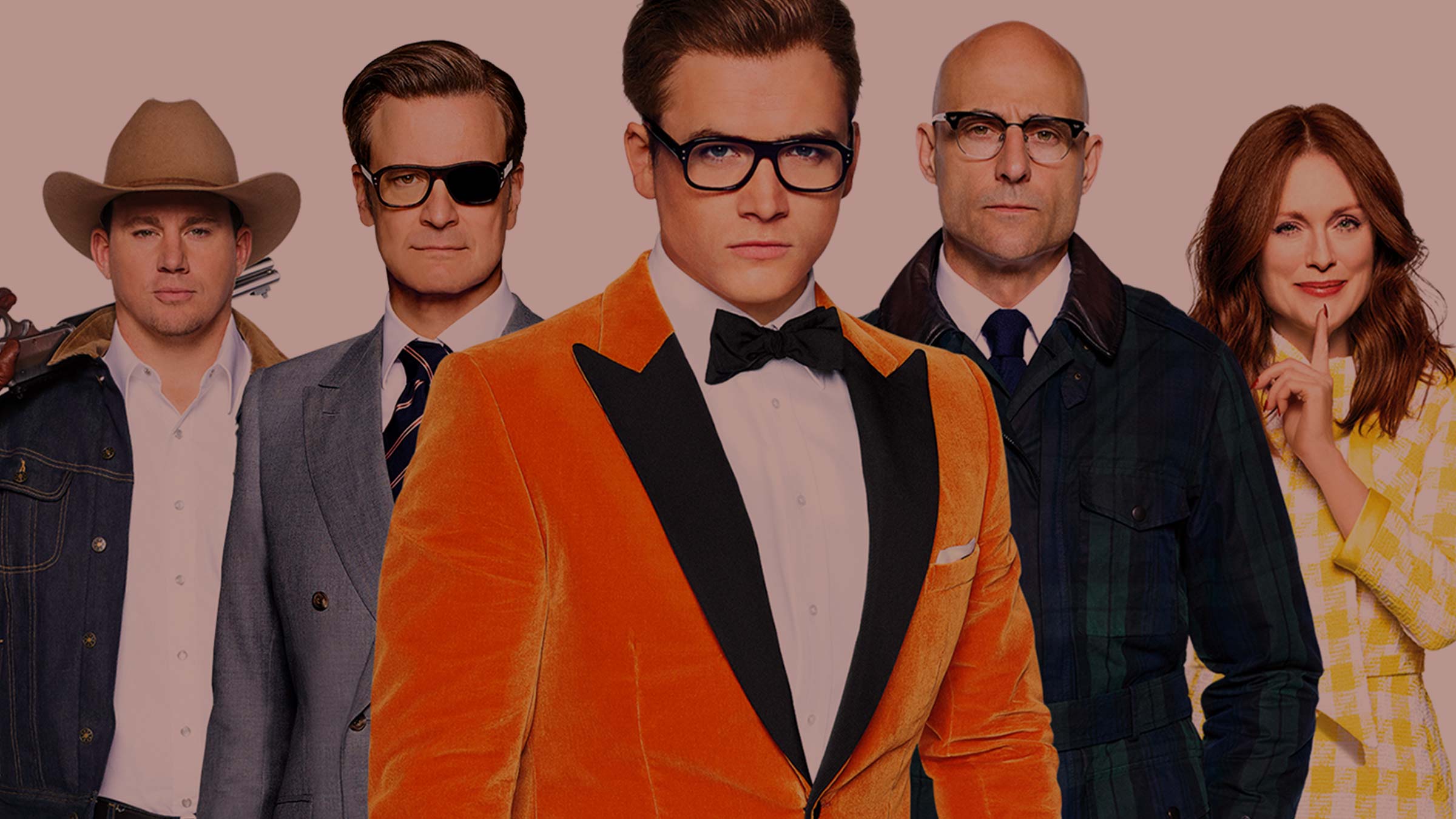 More stars, more stunts, more suits and even more swagger – the next instalment from Kingsman goes above and beyond
Kingsman: The Golden Circle, available from Friday 10 August in Sky Cinema on demand. Cert 15. Also available in HD
Director Matthew Vaughn – the man who brought us Kick-Ass and X-Men: First Class – is back with the sequel to 2014's Kingsman: The Secret Service.
Based on Mark Millar and Dave Gibbons' comic book The Secret Service, the films follow a secret spy organisation founded by wealthy British individuals who lost their heirs in World War I, called – yes, you guessed it – Kingsman. In the first outing, a teen called Eggsy Unwin (Taron Egerton, Eddie The Eagle) drops out of the Royal Marines after making a nuisance of himself. But a medal gifted to him as a child holds the secret to entering the mysterious world of the Kingsman and turning his life around.

The sequel picks up a year later, and it's even more fearless and flamboyant. Eggsy's now an official member of the organisation. He's climbed the ranks, but an ambush by a disgruntled former Kingsman trainee with a bionic arm (played by Edward Holcroft) leads to a whole world of chaos. Colin Firth, Mark Strong and Hanna Alström also return from the first film, with Julianne Moore, Halle Berry, Elton John, Channing Tatum, Jeff Bridges, Michael Gambon, Emily Watson and Narcos' Pedro Pascal joining a cast starrier than a clear night's sky.
As Firth's narration in the trailer explains: "Being a Kingsman is more than the clothing we wear, or the weapons we bear." But the swish clothes are still pretty important to Kingsman: The Golden Circle.
Join us down an iconic film jacket rabbit hole. See if you can match the movie to the garment…
Play the quiz

Kingsman: The Golden Circle, available from Friday 10 August in Sky Cinema on demand. Cert 15. Also available in HD


Find out what's on Sky Cinema
Get even more lights, cameras and action with our movie homepage, featuring all the daily premieres and more of the thousands df films available on demand on Sky Cinema.
Watch on the go
If you subscribe to Sky Cinema on Virgin TV, you can watch on the go with the Sky Cinema app on your mobile, laptop or tablet anywhere in the UK (or while temporarily in the EU) with a WiFi or broadband connection. Just download from the Apple app store, Google Play or the Amazon appstore and log into the app to start watching.
Upgrade to Sky Cinema now
Don't have Sky Cinema? You can find out about our Sky Cinema package and upgrade here.
Sky Cinema HD: Sky Cinema Premiere +1 not available in HD.
Sky Cinema app: Only available via the Sky Cinema app (selected iOS and Android devices only) or website to customers who subscribe to these channels. Only available on iOS 8 and above, and Android 4.x. UK only (or while temporarily in the EU). Maximum 2 devices. Selected content may not be available to view. Separate End User Licence Agreements and terms and conditions apply to the Sky Cinema app and website. Live streaming and On Demand available in UK (or while temporarily in the EU) with broadband, WiFi or 3G/4G only. Minimum 800 kbps recommended per device accessing the service.