Skip to main content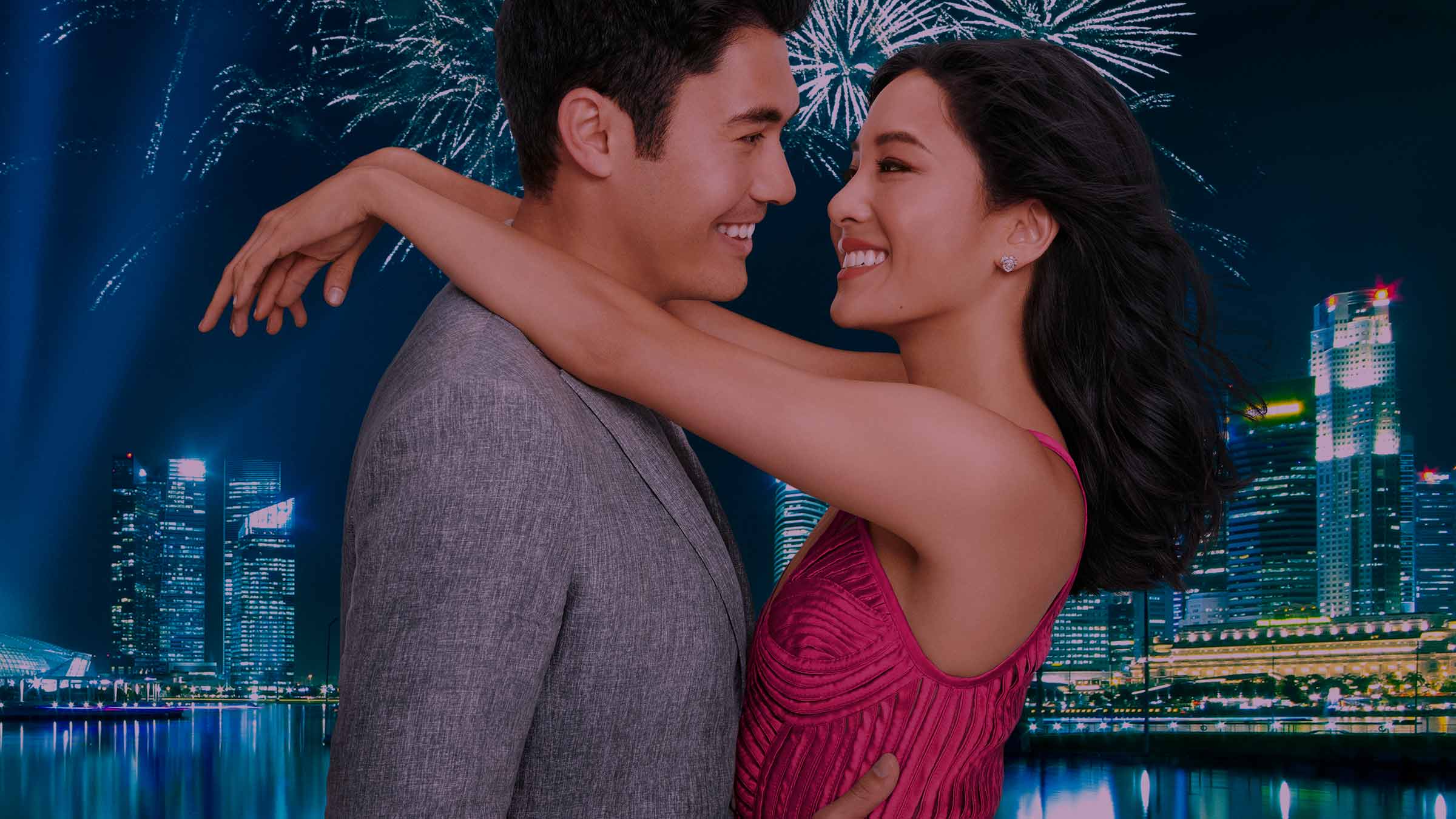 They've got 99 problems, but being rich ain't one…
Crazy Rich Asians, available from Friday 7 June in Sky Cinema on demand. Cert 12. Also available in HD
Crazy Rich Asians, based on the book by Kevin Kwan, has been praised the world over for its representation of Asian characters and for reviving the romantic comedy genre. But there's one person who's not impressed – Kwan's mother. "My mum is sort of like… so what?," he revealed while giving a talk in the US. "Because she knows this crowd so well, it's not really exotic to her. It's not really interesting. She's like… what are you writing about my friends? And why is this interesting?"
The story was inspired by his childhood growing up in Singapore, where he was born and lived until he moved to Texas with his family when he was 11. "As a kid you don't really think of people and how much money they have. It's just family." Apparently Kwan's editor had to keep telling him to take stories out of his book, because they weren't believable, but all of them were "absolutely true".
The plot introduces us to Rachel Chu (Constance Wu, Fresh Off The Boat), who is travelling to Singapor with her boyfriend Nick Young (Henry Golding, A Simple Favor) for his best friend's wedding. Imagine her surprise when she arrives, only to learn that Nick's family is one of the wealthiest in the country. There are women falling over themselves to date him and Nick's mother Eleanor (Michelle Yeoh, Star Trek: Discovery) is happy to oblige any one of them – except for Rachel, that is. In her eyes, Rachel, who grew up "poor" and was raised by her mother, will never be good enough for Nick.
Awkwafina (Ocean's 8), Gemma Chan (Humans), Harry Shum Jr (Glee), Sonoya Mizuno (La La Land) and Ken Jeong (The Hangover) are just a few of the other recognisable faces in the standout cast.
With a world as lavish and defined by opulence as the one in Crazy Rich Asians, it's only right that the film itself featured some pretty crazy (and expensive) preparations. For example, according to director Jon M Chu, Yeoh didn't like the engagement ring chosen for her character Eleanor to wear in the film. She showed Chu some of her own rings and it was an emerald and diamond ring of hers that made the cut.
When Astrid (Gemma Chan) gives her husband Michael (Pierre Png) a present, Kwan said it could only be a Paul Newman Rolex Daytona from the 1960s (one sold in 2017 for $17.8 million). He located the luxury timepiece himself, which was borrowed from a collector. It was flown around the world and had its own bodyguard for a blink-and-you'll-miss-it cameo in the film. Top marks for authenticity!
Fancy learning more things you didn't know about Crazy Rich Asians, or as Kwan likes to call it, "Downtown Abbey in Asia?" Read on for our favourite five below…



1. Kevin Kwan sold his book's film rights for $1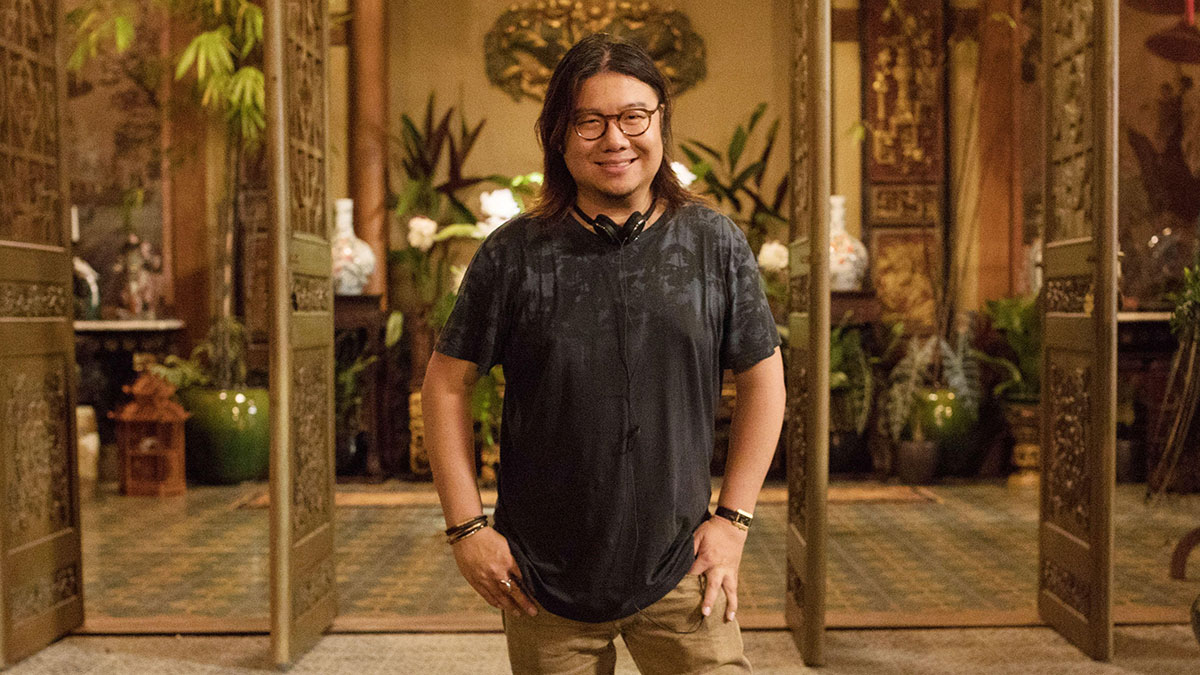 Kevin Kwan invested his $1 in that t-shirt – he was robbed!

Kwan turned down the big bucks (and we're talking the "I could have moved to an island and never worked another day" bucks, according to him). Rather than being motivated by money, he let Crazy Rich Asians be optioned for $1, so he could provide creative input and stay involved on development if the film was made.
One producer suggested Kwan changed Asian heroine Rachel into a white woman and said, "It's a pity you don't have a white character." The suggestion was that no one would want to see the film otherwise. Well, let's hit you with the facts – Crazy Rich Asians is the top-grossing romantic comedy in ten years! It's also the sixth highest-grossing romcom ever. The movie cost around $30 million to make and has earned more than $218 million globally.

2. It stars the first all-Asian cast in 25 years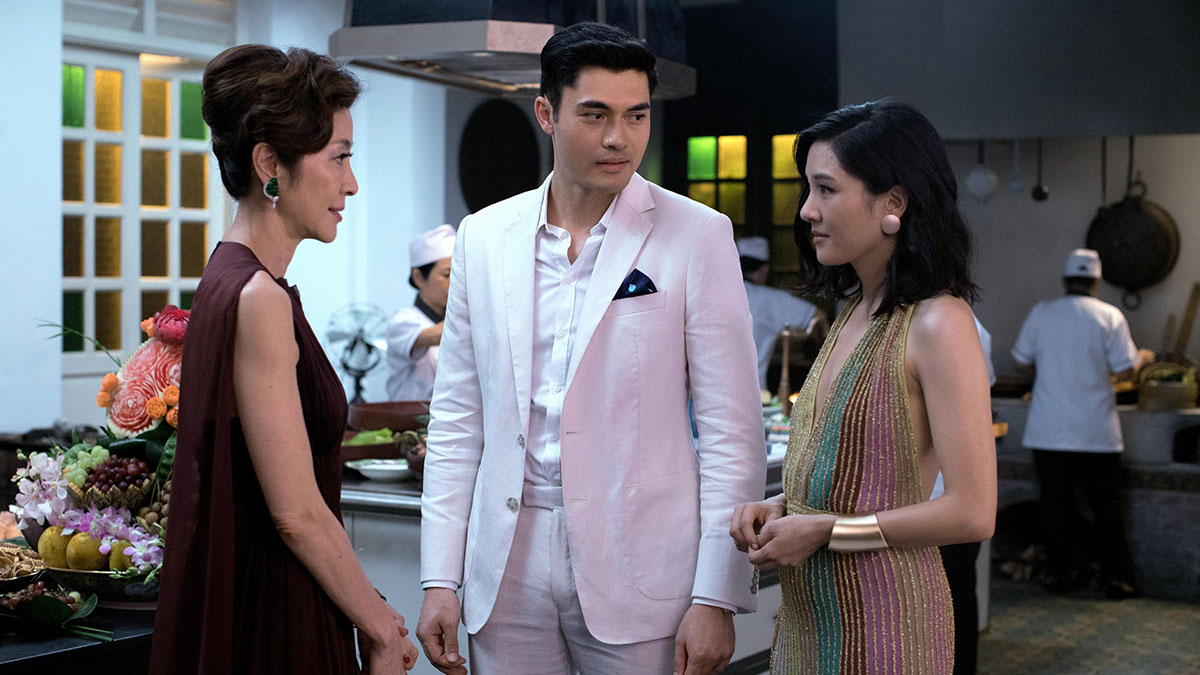 The moment when everyone sees that suit and realises they won't get to drink red wine tonight

The last time a film featured predominantly Asian actors was Wayne Wang's The Joy Luck Club, based on the book by Amy Tan, waaaaay back in 1993. The story highlighted the cultural differences between Asian mothers and their American-born daughters and starred an Asian-American cast.
The Joy Luck Club is centred around stories told while playing Mahjong, a Chinese tile game. In a scene created for the film, Crazy Rich Asians pays tribute to The Joy Luck Club when Rachel goes head-to-head against Eleanor during a game. Lisa Lu, who starred in The Joy Luck Club, also appears in Crazy Rich Asians as Nick's grandmother, Shang Su Yi. Both films also had Asian directors, but Crazy Rich Asians really takes the cake for being the first-ever Hollywood movie to cast two Asian actors in lead roles in a romantic comedy.
Of the top 100 films of 2017, 66% didn't have any Asian female characters. Kwan said, "That's kind of amazing when you consider 60% of the world population is Asian." Let's not leave it another 25 years, eh?

3. Filming was moved to accommodate Constance Wu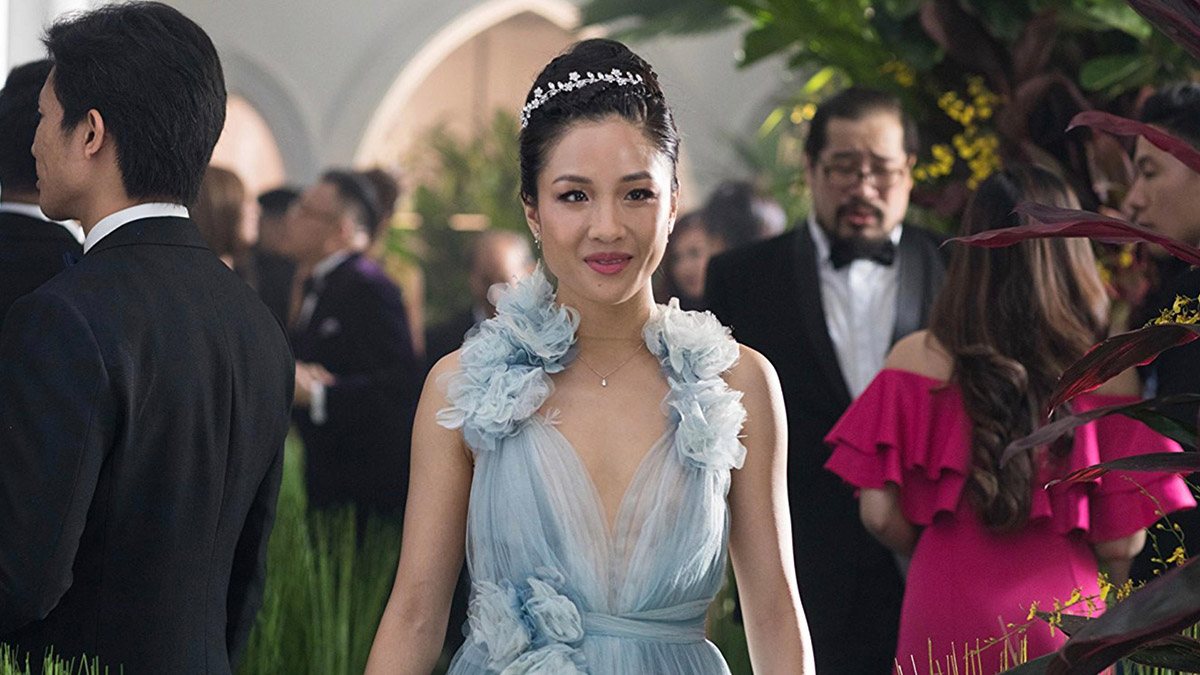 Director Chu approached Wu about playing Rachel, but she was filming Fresh Off The Boat at the time, which conflicted with Crazy Rich Asians' shoot schedule. A month after their initial meeting, Wu was on a plane and she decided to send Chu an email. "I guess I was feeling dramatic or something," she told The Hollywood Reporter.
The email said: "Dates are dates, and if those are unmovable, I understand. But I would put all of my heart, hope, humour and courage into the role. What all this could do means so much to me. It's why I advocate so much for young Asian-American girls, so they might not spend their life feeling small or being commanded to be grateful to even be at the table." Clearly it worked – Chu pushed production back by five months and we can't imagine anyone else more suited to the role of Rachel!

4. This was Henry Golding's first acting role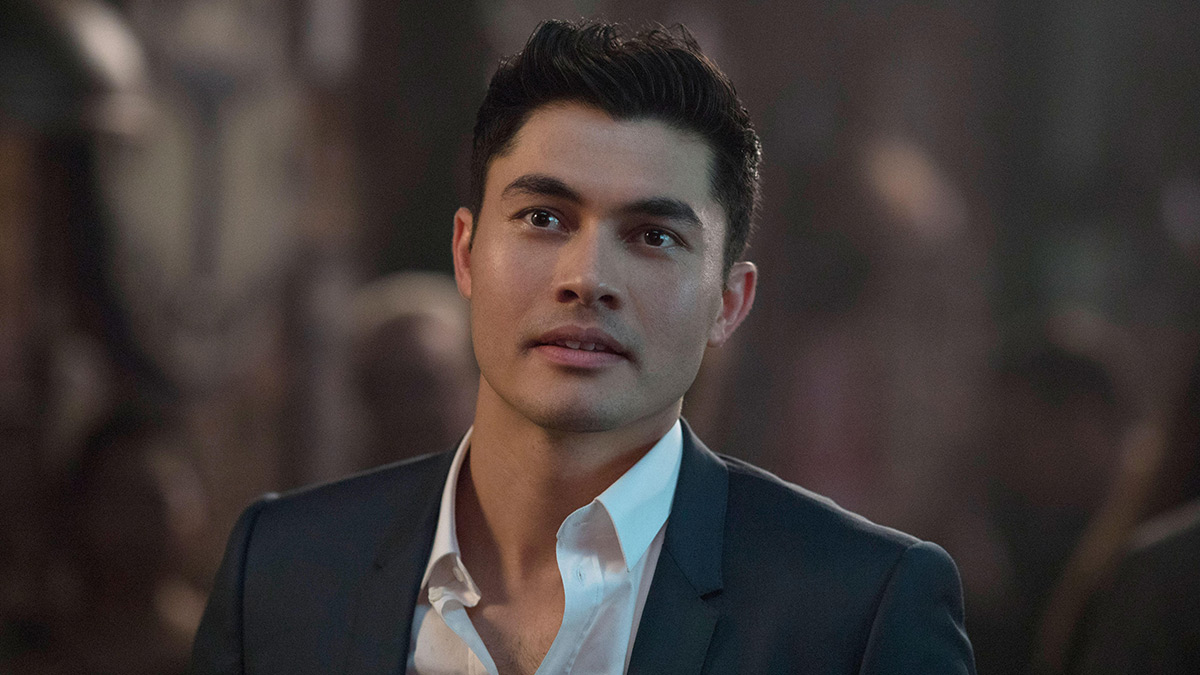 When you've just remembered you didn't get the chicken out to defrost

Who would have thought that a television presenter for travel programmes would be a natural as an actor? Well, apparently an accountant did! It was an accountant in the production's Malaysian office who tipped Chu off to Henry Golding after remembering watching a travel video of his years previously. Then the social media stalking of the Singapore-based, Malaysian-English presenter began.
"Jon started following me on Instagram, and I was like [gasps], "What does this mean?,"" Golding said. It meant Golding sending Chu a self-tape, which was followed by a chemistry read with Wu and a screen test, which forced Golding to cut his honeymoon in Cape Town short. What a wonderful whirlwind (except maybe for Golding's wife, who we're sure he's made it up to by now)!
5. Coming soon to a screen near you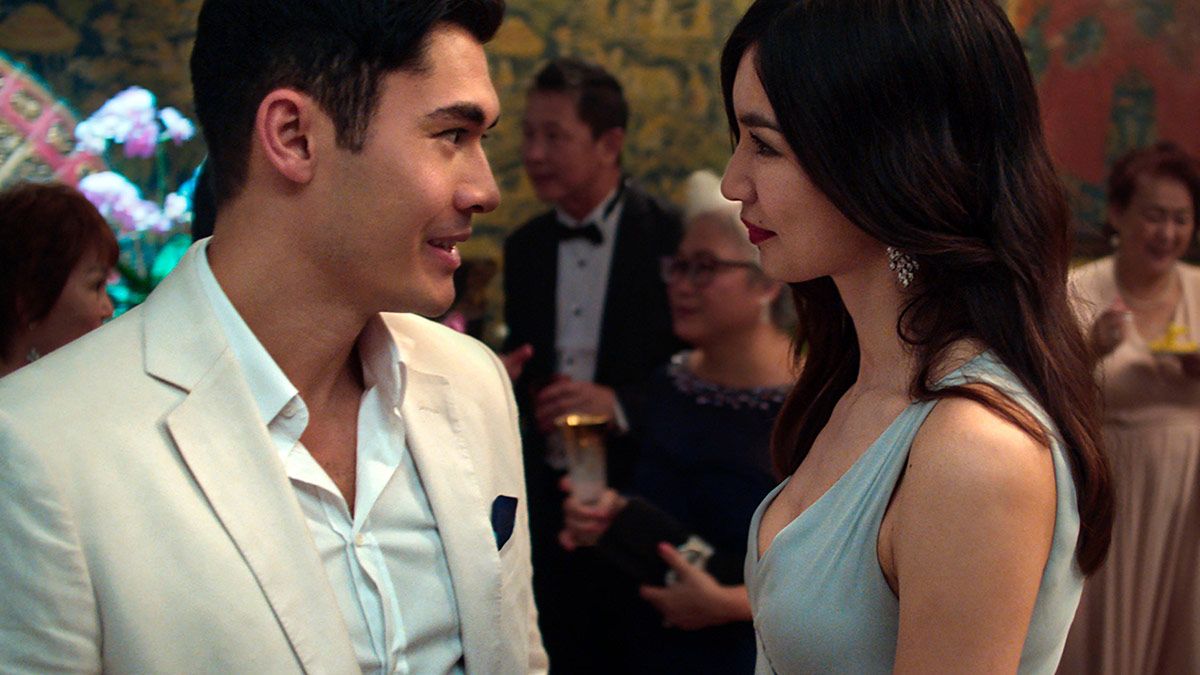 "I think the guy behind me has just spilled red wine on my back"

Kwan's book is actually part of a trilogy. Crazy Rich Asians is followed by China Rich Girlfriend and Rich People Problems. And guess what? It's already been confirmed that they'll be made into films, but the bad news is that filming won't start until 2020. They will be shot back-to-back though, so luckily we won't have to wait too long between sequels.
"We have a plan with Kevin for the next two films," producer Brad Simpson told The Hollywood Reporter after Crazy Rich Asians was released. We don't want to give too much away, but make sure you watch until the end of the film's credits, because it'll give you a good idea of where the next movie is headed. All we'll say is that you'll be seeing a lot more of Gemma Chan and Harry Shum Jr…
Find out what's on Sky Cinema
Get even more lights, cameras and action with our movie homepage, featuring all the daily premieres and more of the thousands of films available on demand on Sky Cinema.


Watch on the go
If you subscribe to Sky Cinema on Virgin TV, you can watch on the go with the Sky Cinema app. Just download from the Apple app store, Google Play or the Amazon appstore and log into the app to start watching.
Upgrade to Sky Cinema now
Don't have Sky Cinema? You can find out about our Sky Cinema package and upgrade here.
Sky Cinema on demand: Sky Cinema subscription required
Sky Cinema HD: Sky Cinema Premiere +1 not available in HD.
Sky Cinema app: Only available via the Sky Cinema websites or apps (for compatible iOS and Android mobiles and tablets) to customers who subscribe to these channels. Maximum 2 devices. Only available on iOS 8 and above, and Android 4.x. Watch in the UK or while temporarily in the EU. Selected content may not be available to view. Separate terms and conditions apply to the Sky Cinema apps and websites.
Premium channels (add-ons): 30 days' notice required to remove premium channels/packs. Sky Cinema Premiere +1 not available in HD
Interviews: Any opinions expressed in interviews are those of the interview subject and not those of Virgin Media.