Skip to main content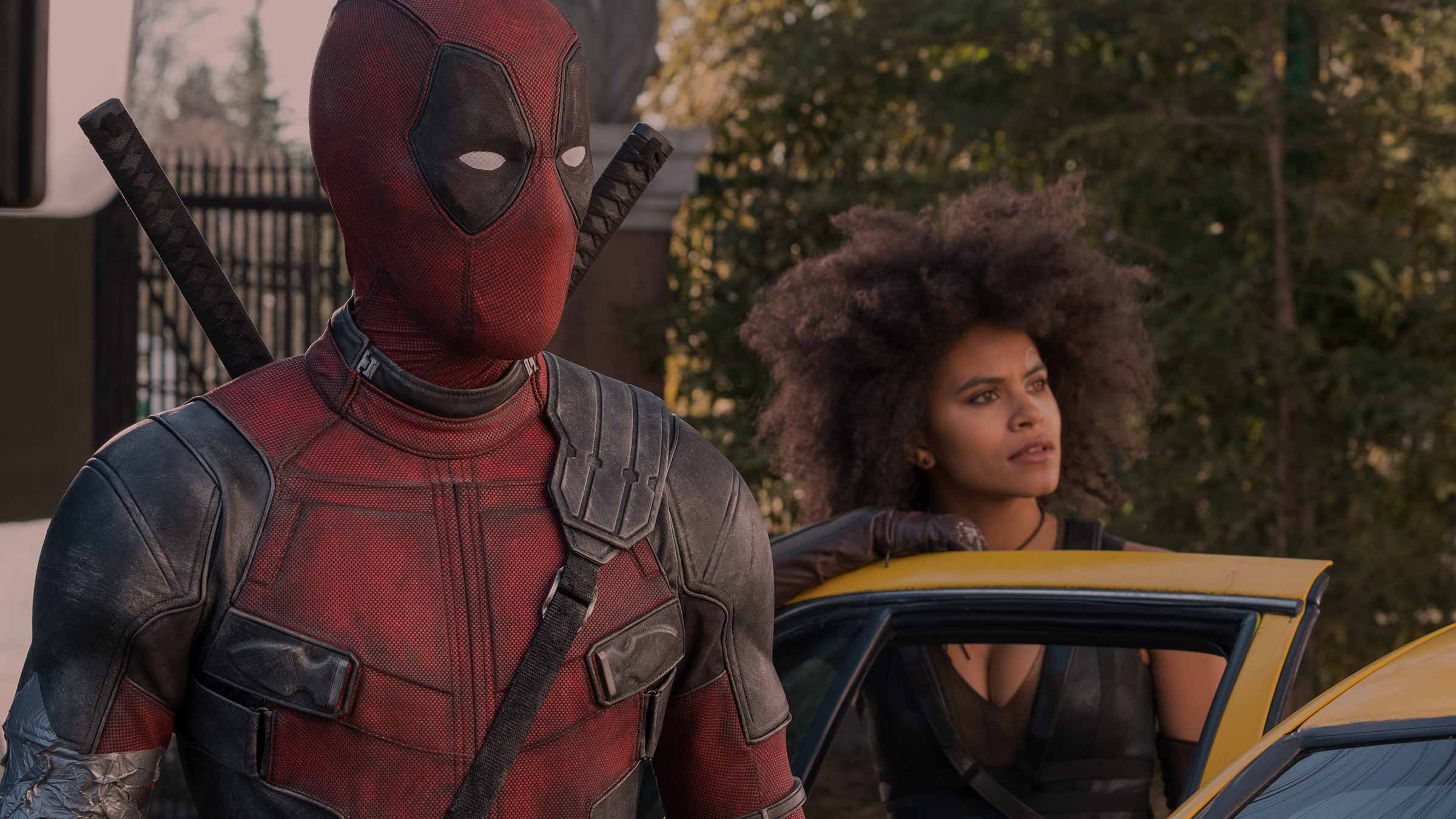 Marvel's merc with a mouth sounds off in this smashing, subversive sequel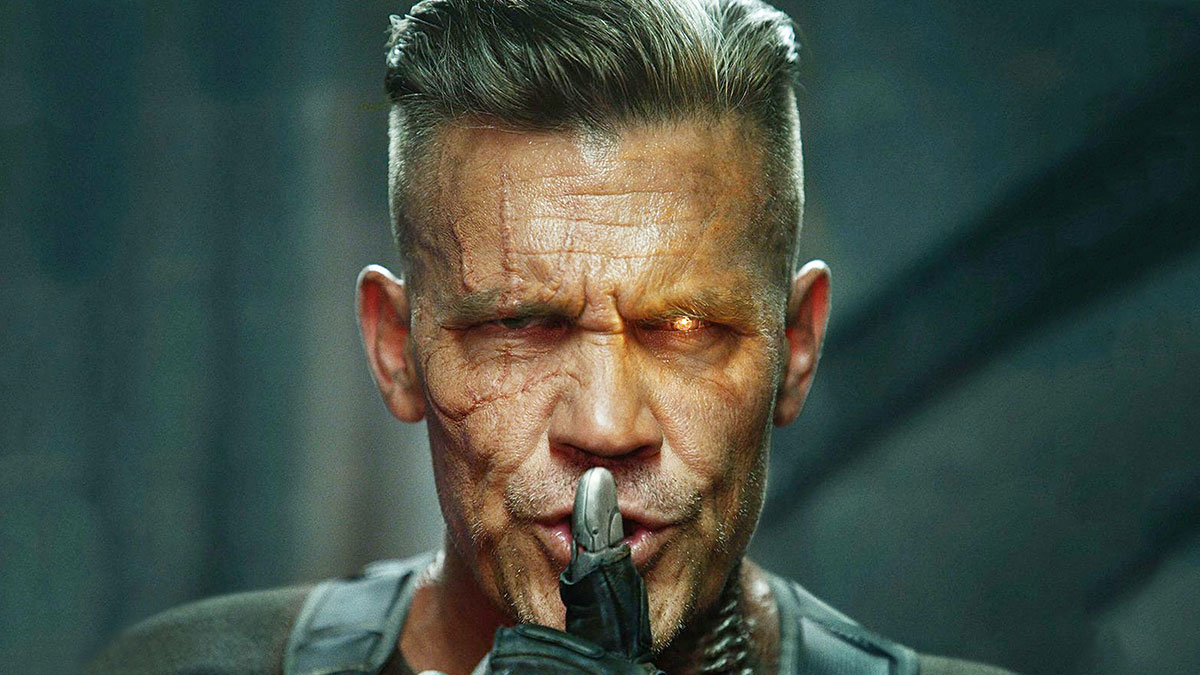 Teased at the end of the first film, fans had their prayers answered when Cable (Josh Brolin, Avengers: Infinity War) was announced as the main antagonist of Deadpool 2. He's a supersoldier from the future who travels back in time to kill the young mutant Russell Collins, or Firefist (Hunt For The Wilderpeople's Julian Dennison) – a supervillain in his own timeline.
Deadpool is already having a pretty rough time of it in his everyday life as Wade Wilson, but decides to take Russell under his wing in a bid to change his path and hopefully his future, à la The Butterfly Effect.
2. Cable and Deadpool have great on-screen banter
Cable might look like a tough guy, all metal arm and laser eye, but his interactions with Deadpool are more frenemy than enemy. You'll be rooting for them to kiss and make up. In real life too, Reynolds and Brolin are just as silly.
No punches were pulled when the two of them traded insults in BBC Radio 1's Playground Insults slot. Reynolds roasted Brolin with: "You're so old, you make dust look like a baby." Brolin retorted: "You're tall. You're handsome. You have the perfect amount of scruff and you still have no talent." Seriously, go watch it.
3. The gags land just as hard
Sometimes a joke is so good, it needs to be replicated. In the first instalment, Wade loses his hand. Thankfully it grows back thanks to his regenerative powers, albeit initally as a teeny-tiny baby hand.
In the sequel, Wade loses both of his legs (we won't spoil how), and, you guessed it, they grow back – in much the same fashion as in the first! The crossing and un-crossing of his baby legs is almost too much to handle, as Cable's reaction can attest. The rest of the humour is just as crude, irreverent and shocking. Would you expect any less?
4. A new director was brought on board
David Leitch, the director of John Wick and Atomic Blonde, took the reins on Deadpool 2. "He's just a guy who's so muscular with his action," Reynolds told Entertainment Weekly. "One of the things David Leitch does that very few film-makers can do these days is make a movie on an ultra-tight budget look like it was shot for ten to 15 times what it cost."
The writers from the original film, Rhett Reese and Paul Wernick, returned to pen this second success story.
5. Look out for the X-Men crossover
Deadpool belongs to the same universe as X-Men and we're again graced with the presence of Colossus and Negasonic Teenage Warhead, plus Yukio in the sequel. You also get a cheeky little peek inside the X-Mansion.
6. Deadpool has a new crew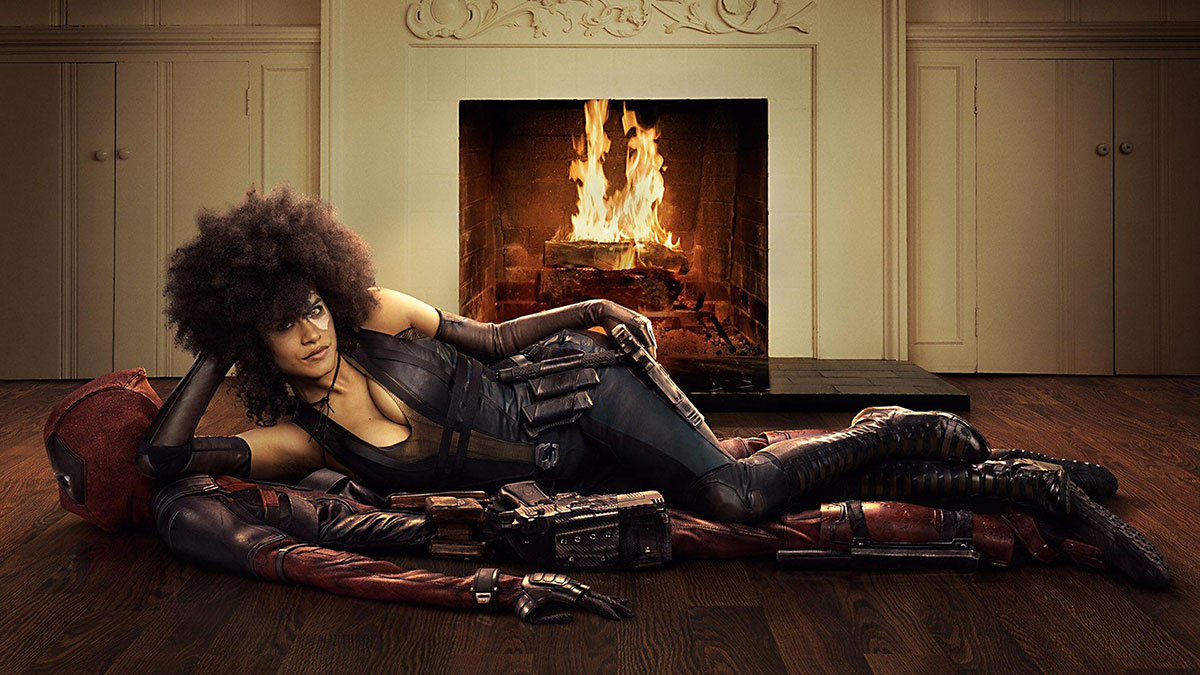 Usually a lone ranger, Wade puts out an ad in a bid to enlist mutants with extraordinary powers. A medley of, shall we say, misfits responds, including the extremely lucky Domino (Zazie Beetz, Atlanta), electromagnetic field-manipulating Bedlam (Terry Crews, Brooklyn Nine-Nine); acid-spitting Zeitgeist (Bill Skarsgård, It); and Peter (Rob Delaney, Catastrophe), who… is just Peter.
Deadpool 2 is also packed with cameos, but blink and you might miss them. Your favourite neighbourhood cabbie Dopinder and Deadpool's housemate and confidante Blind Al are back too.
7. There are some truly colossal fight scenes
One such fight is between Colossus and Juggernaut. Colossus is a gentle giant with a chiselled, metallic form and imposing stature. The Juggernaut possesses superhuman strength, is essentially unstoppable and looms tall at almost ten feet. "Pick on someone your own size" comes to mind.
And who voices the mighty Juggernaut? Why it's none other than Reynolds! Although the credits list the Juggernaut "as himself". Sneaky!
8. It involves time travel
You might have gathered this already, but there's some pretty sweet time travel going on in Deadpool 2, and who doesn't like time travel? With that in mind, you'll want to watch all of the end credits.
9. A sequel to the sequel is in the works
Writers Reese and Wernick have confirmed that they'll start working on Deadpool 3 after finishing work on X-Force (an X-Men spin-off). You heard that right, Reynolds isn't hanging up that tight red-and-black suit just yet. Good thing too – Deadpool just wouldn't be Deadpool without him.
Find out what's on Sky Cinema
Get even more lights, cameras and action with our movie homepage, featuring all the daily premieres and more of the thousands of films available on demand on Sky Cinema.

Watch on the go
If you subscribe to Sky Cinema on Virgin TV, you can watch on the go with the Sky Cinema app on your mobile, laptop or tablet anywhere in the UK (or while temporarily in the EU) with a WiFi or broadband connection. Just download from the Apple app store, Google Play or the Amazon appstore and log into the app to start watching.
Upgrade to Sky Cinema now
Don't have Sky Cinema? You can find out about our Sky Cinema package and upgrade here.
TV channels: Channels, content and features available depend on your chosen package. Channel line-ups and content are subject to change at any time and to regional variations.
HD: HD TV set, V HD Box, TiVo box or Virgin TV V6 connected with HDMI cables required for HD channels. Number of inclusive HD channels depends on package.
Premium channels (add-ons): 30 days' notice required to remove premium channels/packs. Sky Cinema Premiere +1 not available in HD
Sky Cinema app: Only available via the Sky Cinema websites or apps (for selected iOS and Android mobiles and tablets) to customers who subscribe to these channels. UK only. Maximum 2 devices. Only available on iOS 8 and above, and Android 4.x. Selected content may not be available to view. Separate terms and conditions apply to the Sky Cinema apps and websites.