Skip to main content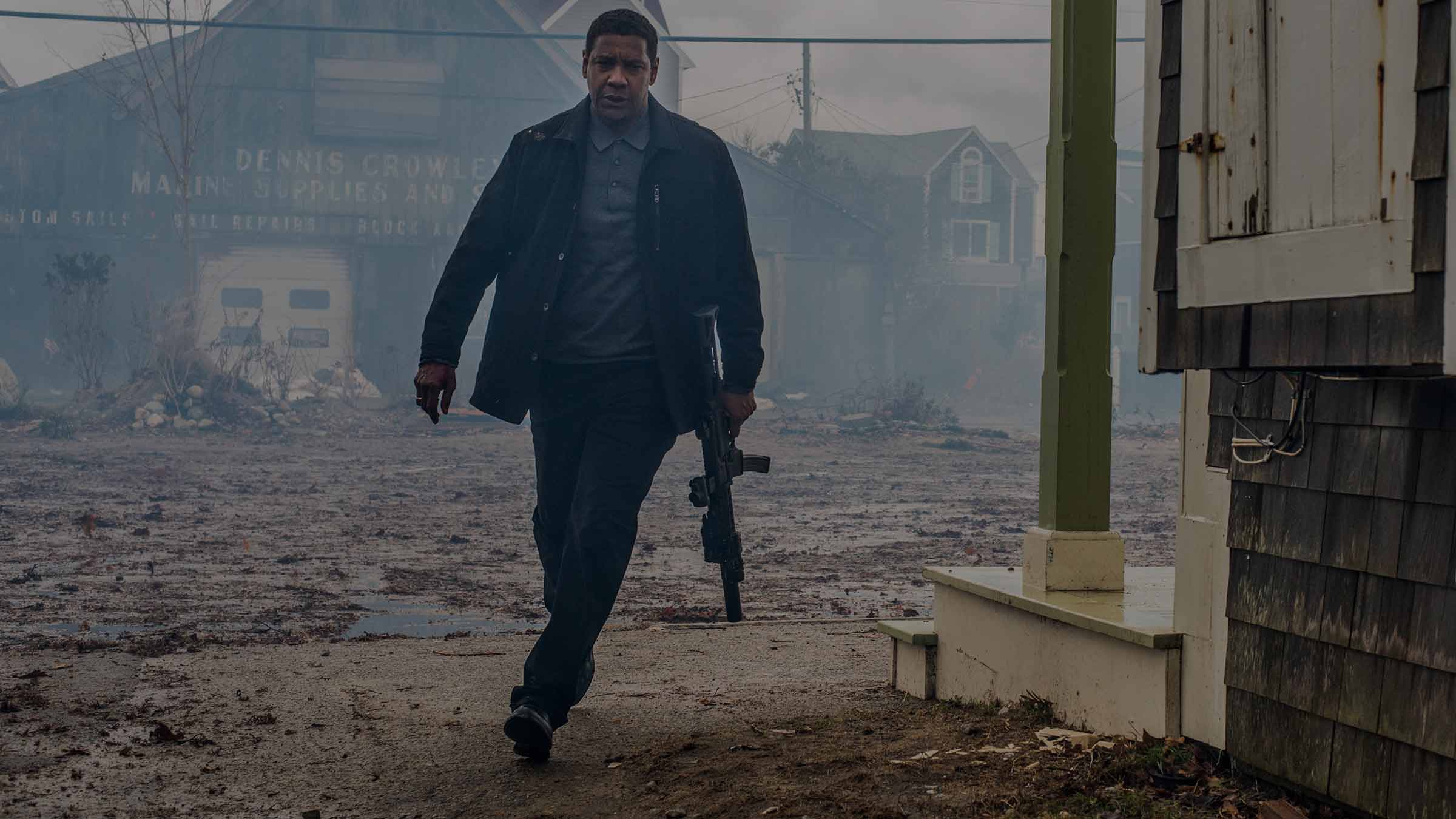 Denzel Washington, double Oscar-winner and titan of American acting, has never made a sequel… until now
Buy The Equalizer 2 on the Virgin Media Store. Cert 15
Washington was justifiably proud of 2014's gritty, gripping action hit The Equalizer – and he leapt at the chance to return to the role of former government agent turned vigilante Robert McCall.
And it's lucky for us that he did. The result is another violently entertaining and twisty-turny thriller. It will also make you very polite to your driver next time you take a cab, but that's just a bonus.

Once again, we find retired operative McCall living modestly in a quiet corner of Massachusetts, working as a Lyft driver for a bit of extra cash. But he still rights wrongs whenever he can, using his counter-espionage skills to help those who can't help themselves and employing brutal force against all kinds of bullies and abusers.
An old colleague, Susan (Melissa Leo), who's still in government service, helps him out on cases and sends him occasional clients – until she is murdered in an apparent robbery gone wrong. You guessed it: her death was far from accidental, and McCall is the only one who can figure out who's responsible.
To solve this case, however, vengeful Denzel will need the help of his former partner Dave York (Game Of Thrones' Pedro Pascal) and Susan's husband Brian (Independence Day's Bill Pullman). And of course, he'll need all the talents he has for deception, disguise, dangerous driving and hand-to-hand combat.
Director Antoine Fuqua, who first worked with Washington on the blindingly good Training Day, expertly choreographs thrilling set pieces as McCall slowly but surely travels back to a place he abandoned years before. He may be the best there is at what he does, but he'll have to prove it again and again before he can save the day this time.
Check out this exclusive behind-the-scenes video

The Equalizer 2 was, like its predecessor, a $100 million hit at the US box office, so with a bit of luck this could be the first of many sequels on Washington's to-do list. But in the meantime, it's a seriously entertaining action romp makes the perfect antidote to cold winter evenings and stressful days.
If only the rest of us could put the world to rights and stand up for the little man as effectively Robert McCall...
Not heard about the Virgin Media Store?
It's the place where you can buy the latest and greatest movies and TV Box Sets, yours to watch again and again, at home or on the go. Sign up now at virginmediastore.com, choose from hundreds of films and TV Box Sets and start watching instantly.
Enjoy your purchases on your Virgin TV Box (TiVo®/V6), online, or on your registered iOS and Android devices with the Virgin Media Store app.
Show me the latest releases on the Virgin Media Store.
Virgin Media Store: Separate terms and conditions apply to the Virgin Media Store service. DVD included for movie purchases only. Purchases must be made on the website or set top box. Virgin TV subscription and our latest Virgin TV V6 box required to buy and watch via set top box – Store is not available on other boxes. Compatible device & browser required. Max 5 registered devices. Max 2 devices can stream content simultaneously. Stream and download in UK only (or while temporarily in the EU).