Skip to main content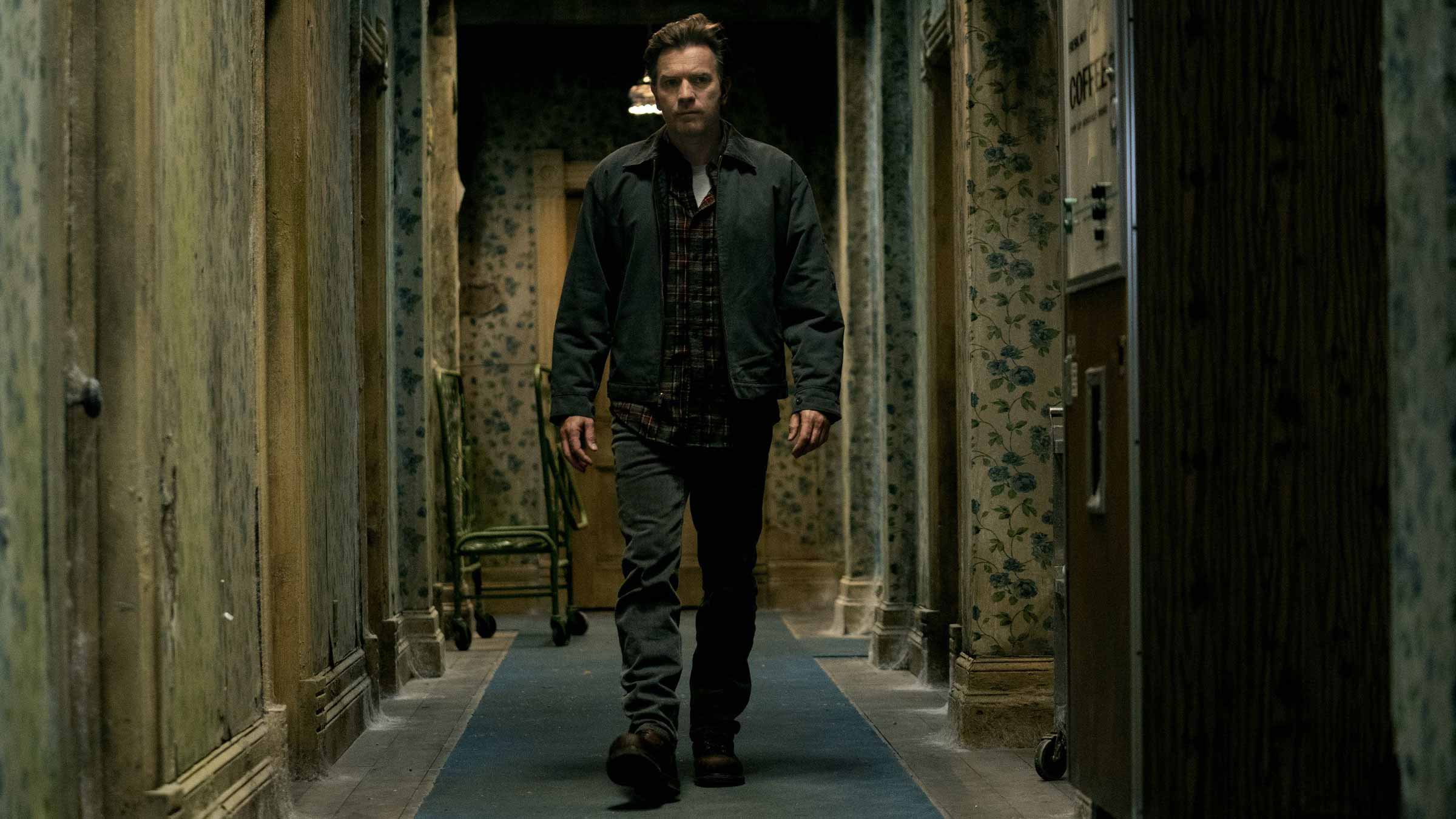 Do you dream of getting stuck into the stuff of nightmares? We have just the thing…
Stephen King's Doctor Sleep, available to buy on the Virgin Media Store. Rent it on Virgin Movies from Monday 9 March. Cert 15
Color Out Of Space, available to rent on Virgin Movies from Friday 28 February. Cert 15
Who wants to go "to the late night, double feature, picture show"? This isn't Rocky Horror, but we have got two highly enjoyable, highly horrifying films for you to "enjoy" at home. With the lights off. With a big bowl of popcorn. With your lamp doing that weird flickering thing again. With… wait – what was that noise?
Die-hard fans of masters of horror Stephen King and HP Lovecraft, step right this way to watch Stephen King's Doctor Sleep and Color Out Of Space, the latter of which you can watch on the same day it's released in cinemas. Forget movie night – fright night is where's it at. Settle in and make yourself comfortable…
Stephen King's Doctor Sleep
Available to buy on the Virgin Media Store. Rent it on Virgin Movies from Monday 9 March. Cert 15
How would you feel about spending another night at the Overlook Hotel? The establishment itself might not get five-star reviews (quite the opposite), but Stanley Kubrick's 1980 adaptation of Stephen King's The Shining (1977) is something people come back to again and again. King wrote follow-up novel Doctor Sleep in 2013, but sleep is something you will certainly not be getting – whether you read the book, watch the film, or do both (brave!).
The story takes places decades after the events of The Shining, and Danny Torrance (Ewan McGregor) is all grown up. He's the son of Jack Torrance, who was played by Jack Nicholson in the first film. Danny turns to alcohol to forget the painful memories from his childhood, but then he meets Abra Stone (Kyliegh Curran). They both have "the shining", or powerful psychic abilities. Meanwhile, a cult called the True Knot, led by Rose the Hat (Rebecca Ferguson, The Greatest Showman), is hungry for these powers, which can be exploited to grant immortality.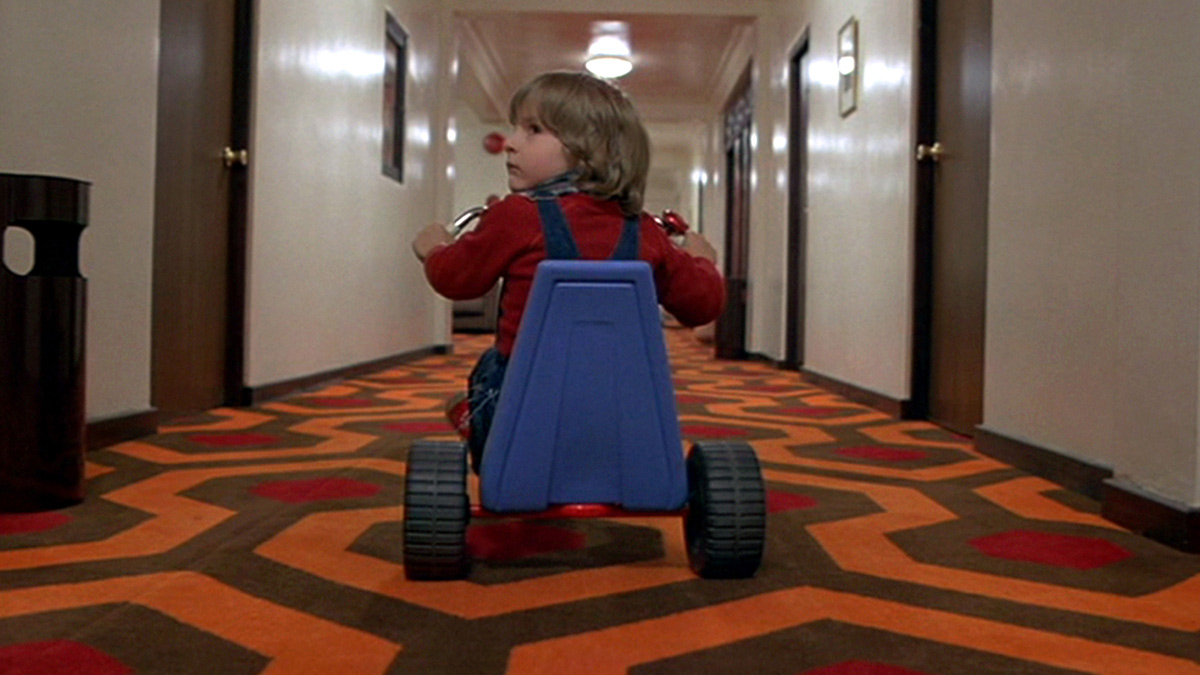 Danny Lloyd as the young Danny Torrance in The Shining

King wasn't actually a big fan of Kubrick's rendition of The Shining, so much so that he wrote and executive produced a television mini-series in 1997. Mike Flanagan, director of Stephen King's Doctor Sleep, wanted to draw upon Kubrick's vision, however. He said: "If you say "Overlook Hotel", I see something. It lives right up in my brain because of Stanley Kubrick. You can't pretend that isn't the case."
In the Doctor Sleep novel, the Overlook Hotel has actually been destroyed, but in bringing it back, Flanagan won over the toughest critic. King told Entertainment Weekly: "Everything that I ever disliked about the Kubrick version of The Shining is redeemed for me here." When Flanagan and King watched the film together for the first time, King "leaned over and put his hand on my shoulder, and said, "You did a beautiful job"", says Flanagan. We're sure he slept easy that night…
Available to rent on Virgin Movies from Friday 28 February. Cert 15
Director Richard Stanley had not been behind a camera for almost 30 years, but if there was anything he was going to make an epic return for, it was Color Out Of Space. HP Lovecraft, who wrote the short story The Colour Out Of Space (1927), was Stanley's mother's favourite author. She read his stories to Stanley when he was younger and he read The Colour Out Of Space when he was about 12 years old. "It's always been a part of my psychological make-up," he said. Before his mother died following a long battle with cancer, he read Lovecraft's works to her, and everything came full circle.
The story has been adapted many times for film under various names over the years, but the theme has always been cosmic horror. The Gardners, made up of husband and wife Nathan and Theresa (Nicolas Cage and Joely Richardson); daughter Lavinia (Madeleine Arthur), who's taken an interest in witchcraft; and sons Benny and Jack (Brendan Meyer and Julian Hilliard), relocate to the countryside. They want a quiet life, but a meteorite crashes into their front lawn and begins to infect and distort everything around them.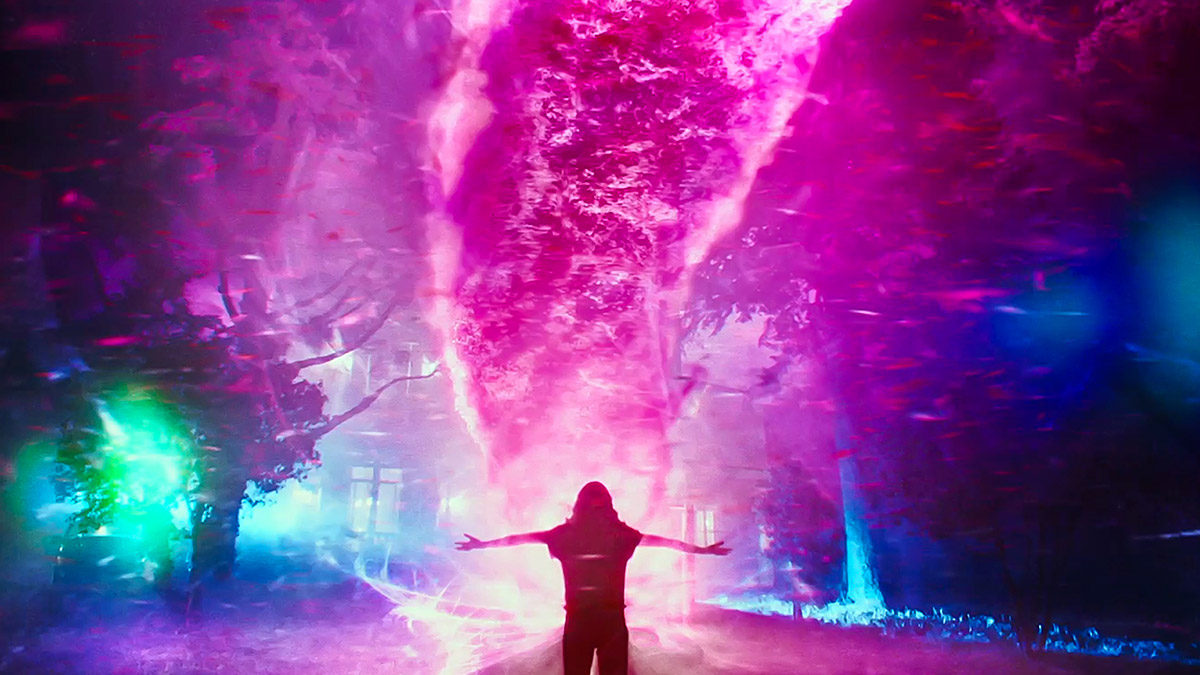 Lovecraft disapproved of human-like aliens as described in other works of fiction. He researched colours outside of the visible spectrum to envisage an entirely alien being, which is depicted in the film as a technicolour nightmare of surreal imagery that'll burn onto your corneas (in a good way, of course). This is body horror at its finest, and it's all topped off by a classic Cage performance. It seems we won't have to wait another 30 years before Stanley delivers his next piece of work, either. Color Out Of Space is the first in a trilogy of Lovecraft adaptations he's working on. Next up: The Dunwich Horror.
Not heard about the Virgin Media Store?
It's the place where you can buy the latest and greatest movies and TV Box Sets, yours to watch again and again, at home or on the go. Sign up now at virginmediastore.com, choose from hundreds of films and TV Box Sets and start watching instantly.
Enjoy your purchases on your Virgin TV Box (TiVo®/V6), online, or on your registered iOS and Android devices with the Virgin Media Store app.
Show me the latest releases on the Virgin Media Store.
You can also rent the latest films on Virgin Movies
Go to On Demand > Movies. Search for a title, or browse by categories such as Out This Week, Top Rentals or Box Office Hits. Once you've found the movie you want to rent, select Watch now to start watching instantly. Then, sit back and enjoy! You'll have up to 48 hours to finish watching your film.
Virgin Media Store: Separate terms and conditions apply to the Virgin Media Store service. Purchases must be made on the website or set top box. Virgin TV subscription and our latest Virgin TV V6 box required to buy and watch via set top box – Store is not available on other boxes. Compatible device & browser required. Max 5 registered devices. Max 2 devices can stream content simultaneously. Stream and download in UK only (or while temporarily in the EU).
Virgin Movies On Demand: Virgin Movies On Demand movies are pay by title. Once rented, content available for 48 hours.
Interviews: Any opinions expressed in interviews are those of the interview subject and not those of Virgin Media.
Image credits: Stephen King's Doctor Sleep © 2020 Warner Bros. Ent. All Rights Reserved.