Skip to main content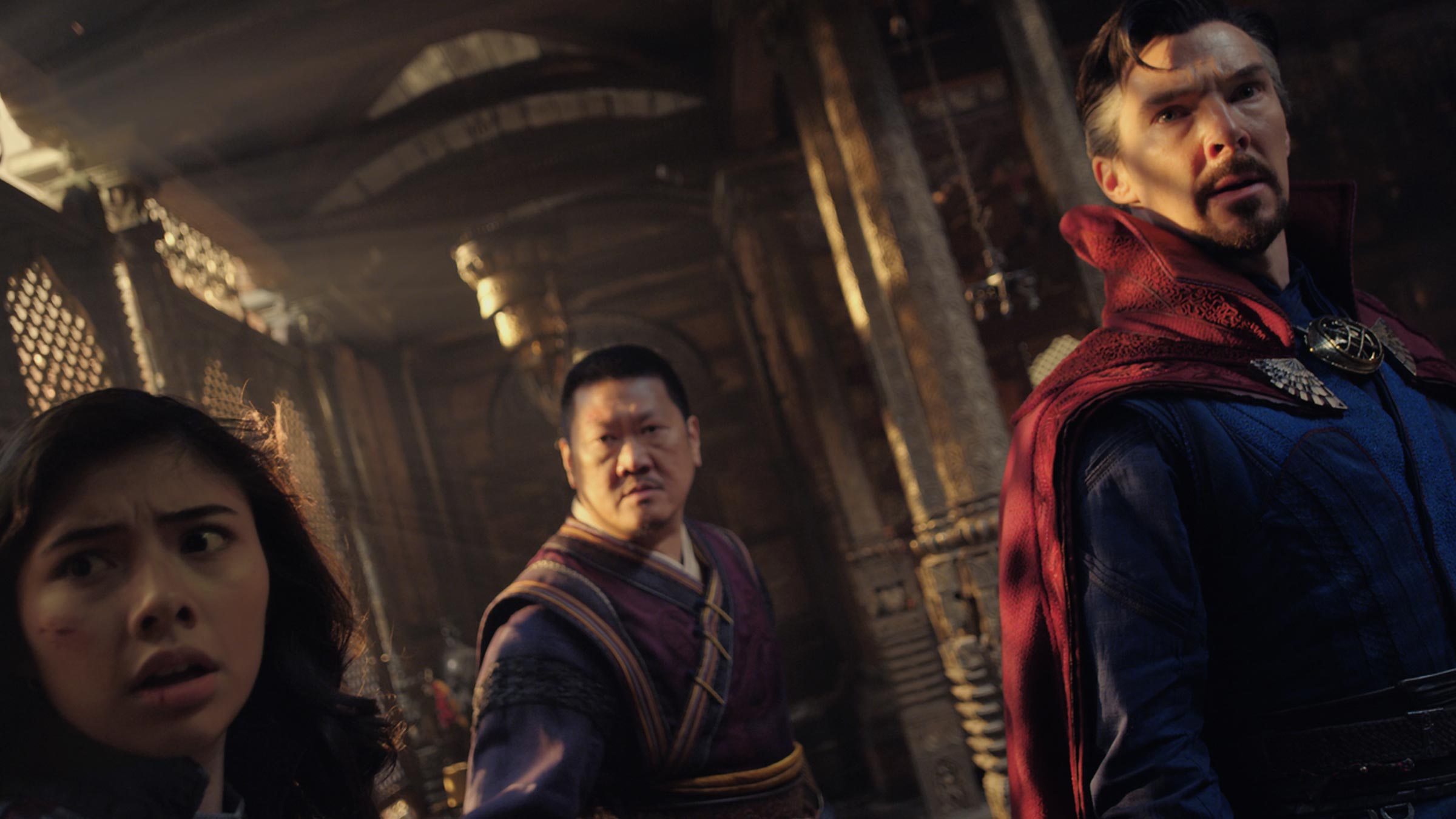 One of the biggest box-office hits of 2022 so far is the mind-bending sequel to Marvel Studios' Doctor Strange. Buy or rent it now on the Virgin Media Store
By Virgin TV Edit
What do you get if you cross the daring grit of Indiana Jones with the charismatic intellect of Anthony Bourdain, packaged up in the body of a medic-turned-superhero who looks like Benedict Cumberbatch? You get Doctor Strange.
Marvel Studios' Doctor Strange In The Multiverse Of Madness centres around Cumberbatch's Stephen Strange, a former neurosurgeon who trained to become a sorcerer after a devastating car accident ended his medical career in Manhattan (hey, when one door closes, another one opens).



Doctor Strange saw Stephen rise to lead a contingent of sorcerers in New York whose job it is to protect the world from mystical threats – and in its sequel, he's got his work cut out.
We won't give too much away about the helter-skelter plot of Marvel Studios' Doctor Strange In The Multiverse Of Madness, except to say that Doctor Strange is determined to protect America Chavez (Xochitl Gomez), a teenager with the power to travel the multiverse.
Not only is America routinely being chased by demons, she also ends up in the crosshairs of Wanda Maximoff, aka the telekinetic Scarlet Witch (Elizabeth Olsen) – which isn't where anybody would choose to be.
Director Sam Raimi, best known for helming the Spider-Man franchise in its Toby Maguire era, and writer Michael Waldron (the man who originally compared Stephen Strange to Indiana Jones and Anthony Bourdain) were determined that Wanda should be the villain in Marvel Studios' Doctor Strange In The Multiverse Of Madness. And it was a brilliant decision, as Olsen is on magnetic form as a complex nemesis with genuinely believable motives.
With a supporting cast including Chiwetel Ejiofor, Michael Stuhlbarg and Rachel McAdams, this is a chaotic, thrilling blockbuster that skilfully blends the superhero genre with touches of real horror. Popcorn at the ready.
You can buy or rent Marvel Studios' Doctor Strange In The Multiverse Of Madness on Store on the web or directly on your box. And once you've purchased it, you can watch at home, or you can access it on the go on your registered iOS and Android devices with the Virgin Media Store app.
If you have a TiVo® box or Virgin TV V6 box, powered by TiVo®, go to On Demand > Movies. If you have a Virgin TV 360 box or Stream, go to Box Sets & Movies > STORE.
Looking for more films to rent? Search for a title, or browse by category such as Out This Week, Best Sellers or Collections. Once you've found the movie you want to rent, select Watch now to start watching instantly. Then, sit back and enjoy! You'll have up to 48 hours to finish watching your film.
Virgin Media Store: Separate terms and conditions apply to the Virgin Media Store service. Purchases must be made on the website or set top box. Virgin TV subscription and our latest Virgin TV V6 box required to buy and watch via set top box – Store is not available on other boxes. Compatible device & browser required. Max 5 registered devices. Max 2 devices can stream content simultaneously. Stream and download in UK only.
Image credit: Marvel Studios' Doctor Strange In The Multiverse Of Madness © 2022 Marvel