Skip to main content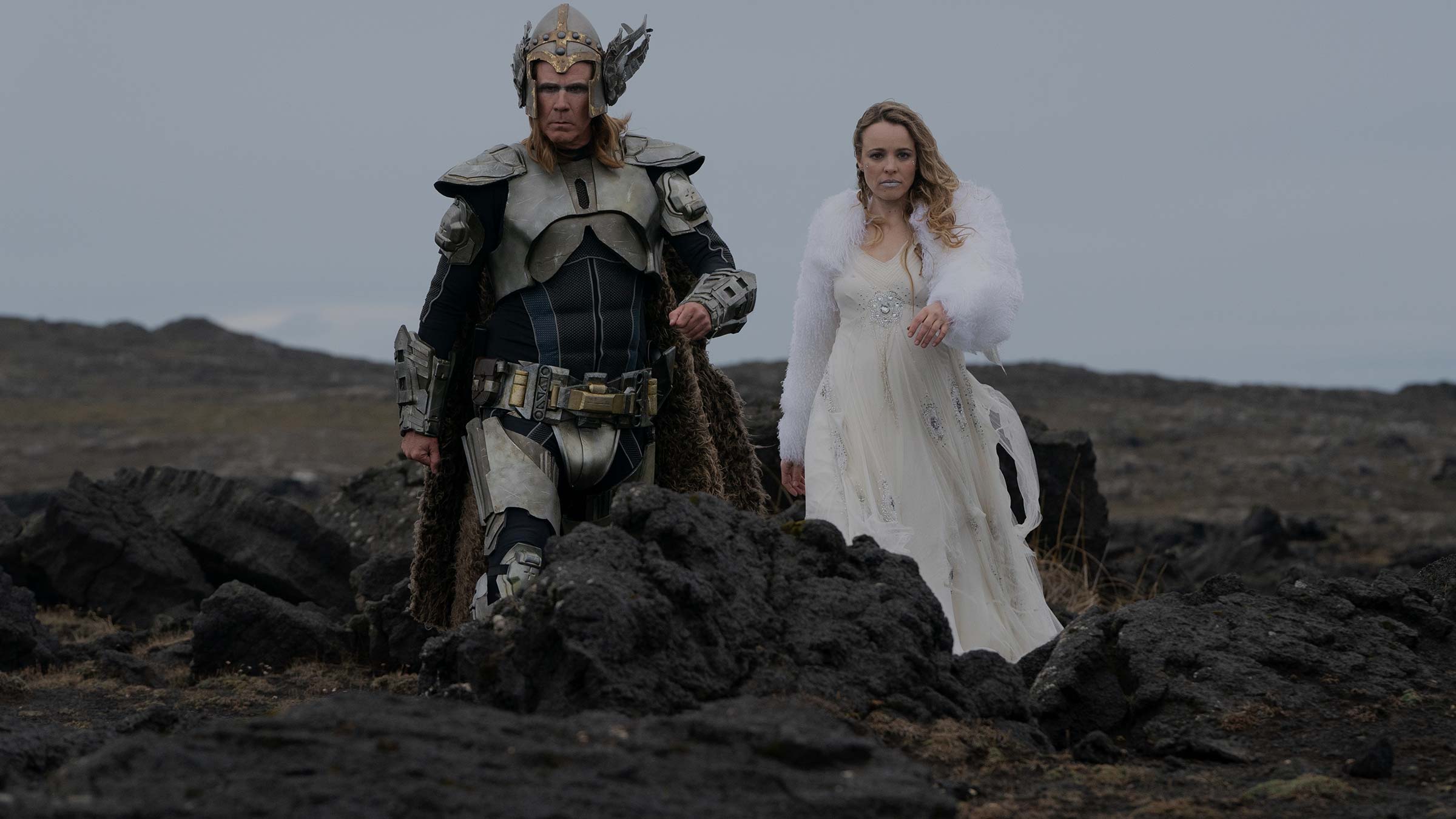 Surprisingly, Eurovision Song Contest: The Story of Fire Saga is the first movie to be made about Eurovision. It's fun, without poking fun of the competition. Here are our 5 reasons why you need to tune in…
By Laura Rutkowski, Staff Writer
Eurovision Song Contest: The Story of Fire Saga is dominating Netflix's Top 10 chart and it couldn't have come at a better time. Although the Eurovision Song Contest, which began in 1956, was cancelled this year, this film certainly helps to soften the blow. The hashtag #EurovisionAgain has also been trending on Twitter, promoting re-watching Eurovision Song Contests from years gone by.
Producer, co-screenwriter and star Will Ferrell is Lars Erickssong, while Rachel McAdams plays his fellow band member in Fire Saga – Sigrit Ericksdottir. When they're given the opportunity to represent Iceland in the Eurovision Song Contest, they leave behind their small town of Husavik for the competition's host city of Edinburgh, Scotland.

Ferrell spends every summer in Sweden, where his wife Viveca Paulin is from, and one of her cousins introduced him to Eurovision. "We watched this crazy spectacle for three hours," he said. "There's a level of camp that is unlike anything we have here in the US. In Europe, everyone has a Eurovision watch party. I immediately thought this would make a great backdrop for a movie: it's a great playground for comedy. I assumed I would get beaten to the punch by someone in Europe – but no!"
Ferrell was the funny man for the job to tell the story – here's why you need to watch this feel-good film.

1. It's the next best thing to the actual event
The film was made with full support from the contest and officially backed by the European Broadcasting Union. The official Twitter account for the Eurovision Song Contest tweeted "Can relate" to a screengrab of Lars saying "The Eurovision Songs Contest means everything to me."

2. Previous Eurovision contestants make cameos

Netta, Loreen, Conchita Wurst and John Lundvik are just a few of the stars to look out for during the "song-along" halfway through the film, where they all dance and belt out a mash-up of some classic tunes.
Portugal's Salvador Sobral also appears for a solo of his song "Amar Pelos Dois." The 2017 winner scored the highest number of points ever received in the contest – 758. Since the performers couldn't attend this year's contest in Rotterdam, this on-screen get together is particularly special.

3. The songs genuinely ROCK

Four of the film's 12 original songs were co-written by Savan Kotecha, who wrote Ariana Grande's "God Is A Woman" and The Weeknd's "Can't Feel My Face." The hook for Fire Saga's Eurovision song, "Double Trouble," would have actually gone to Ariana if it wasn't used in the movie!
"Volcano Man," "Husavik" and fan favourite "Jaja Ding Dong" are also all ridiculously good. For the latter, songwriters Gustaf Holter and Christian Persson were inspired by classic Dutch folksongs and wanted to create a song that was "stupid catchy". Mission accomplished.
Director David Dobkin, who has directed music videos including Maroon 5's "Sugar," is no stranger to the music scene. "I didn't want "D**k in a Box," but we're also not making A Star Is Born here," he told Vulture.
Ferrell lends his own vocals to the songs, while McAdams' voice is blended with Swedish singer Molly Sandén's, who is credited as My Marianne. She came third at the Junior Eurovision Song Contest in 2006. McAdams said she studied Iceland native Björk to get into the spirit of the role.

4. The cast is stellar

Graham Norton, who has been a Eurovision commentator since 2009, plays exactly that in the film! Pierce Brosnan takes on the role of Lars' father Erick, the "most handsome man in Iceland". At one point in the movie, the Mamma Mia! star is watching Eurovision's 1974 winners ABBA on TV, which is just a whole other level of clever.
A spectacular turn from Dan Stevens (Beauty And The Beast) finds him playing Russian contestant Alexander Lemtov. His song "Lion of Love" (sung by Swedish singer Eric Mjönes) gives Joe Exotic a serious run for his money, with fans calling for Stevens to win an Oscar for the role. Demi Lovato and Stath Lets Flats' Natasia and Jamie Demetriou also appear.

5. The film is authentic to the Eurovision experience
McAdams, Ferrell and the team visited Tel Aviv, Israel to watch the Eurovision rehearsals and finals in 2019. The contest scenes in the movie were actually filmed there, as were the crowd scenes during the finals.
As well as being partly set in Iceland, the film was shot in Husavik, the town where Sigrit and Lars are from. It was also filmed in Scotland, with many Edinburgh spots featured, including Calton Hill, Grassmarket, The Royal Mile and The Mound.



How to watch Netflix with Virgin TV
If you have a TiVo® box or Virgin TV V6 box, powered by TiVo®:
Press home on your remote
Select Apps & Games
Select All Apps
Select Netflix
If you're already a Netflix subscriber, you can also access the app through Search & Discover or by pressing Red on channel 204. Just sign in with your existing login and start watching. And you'll only have to log in the first time you use it.
If you're new to Netflix, then you'll need to subscribe to use the app. The easiest way to do this is by going to netflix.com/virginmedia. You can also subscribe using the Netflix app in Apps & Games.
TV channels: Channels, content and features available depend on your chosen package. Channel line-ups and content are subject to change at any time and to regional variations.
Netflix: Netflix subscription required at extra cost.