Skip to main content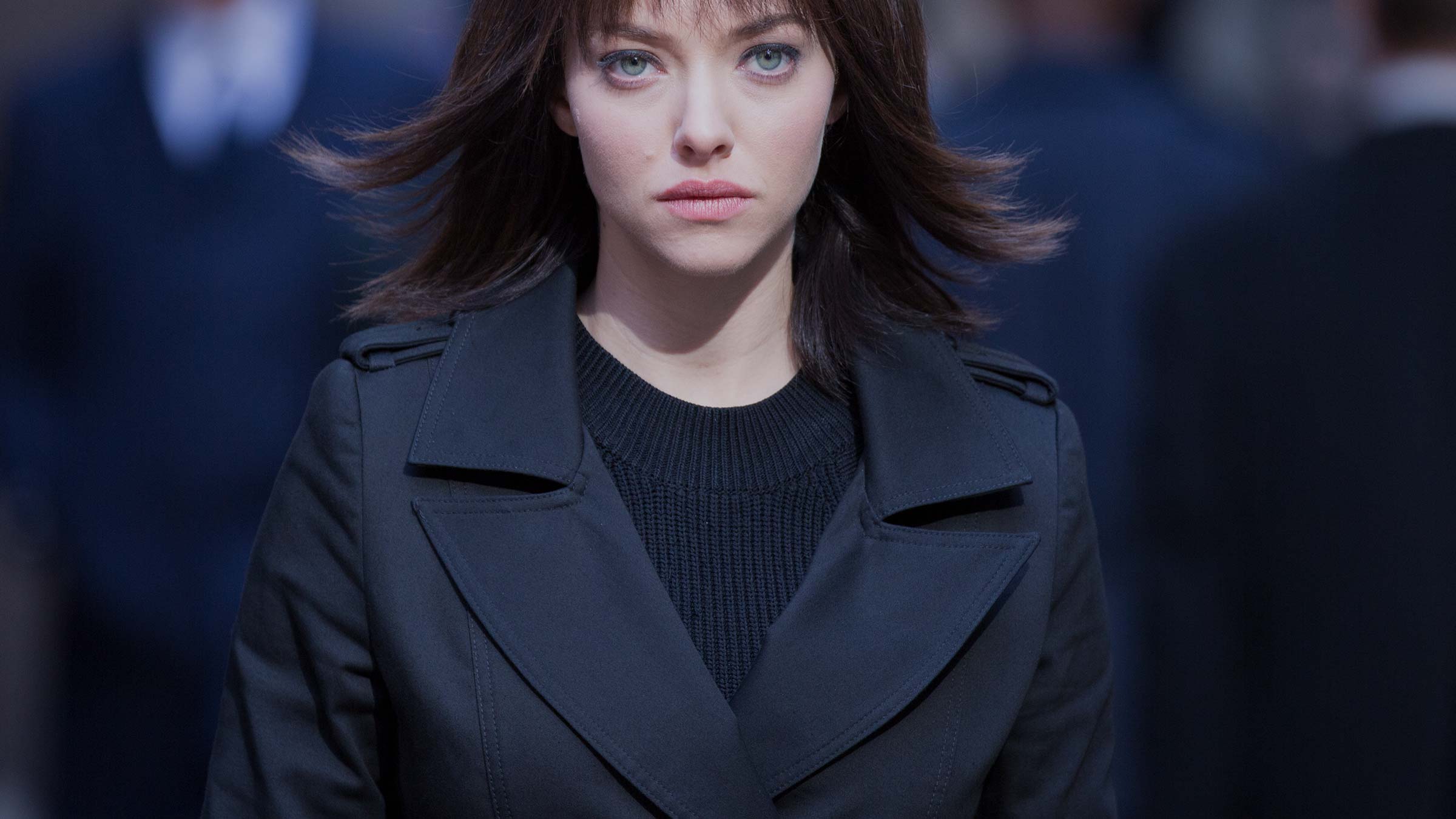 Welcome to the Long Story Short on Anon, your guide to the movie that everyone's talking about. Whether you've got ten seconds or three minutes, we'll take you straight from blagger to boffin, with a little help from the director and star in our exclusive video!
Anon, available from Friday 11 May in cinemas and in Sky Cinema on demand. Cert 15. Also available in HD.
Got seconds to spare?
Can you imagine a world in which privacy no longer exits? (OK, the cynics among us might say we're almost there.) It's the intriguing premise of Anon, the latest Sky Cinema Original Film, available in Sky Cinema on demand and in cinemas around the country from 11 May.

Have a minute more?
Well, this looks mighty intriguing! So what's it all about?
Anon is set in a society in which everyone sports eye implants known as "The Mind's Eye". They're great for practical things, such as identifying objects, places and people in a matter of seconds, and serve as handy communication devices, too. Plus, by recording everything you see and hear, they can replay your memories at will.
Spooky! So what goes wrong?
There's always something, isn't there? Detective Sal Frieland (Clive Owen, Children Of Men) is our moody hero, who has access to "the Ether" – the database of everyone's recorded experience. His gig? To watch the Ether's files and solve crimes ­– an easy enough job, with so much data. But a series of horrific murders stumps him. The last recorded images of the victims' implants have been tampered with, meaning that – until Sal solves the case – no one can trust what they see…
Does he have a lead?
Kind of. Amanda Seyfried (Ted 2) plays a mysterious hacker who insists on anonymity and may lead the way to uncovering the truth. But in a society centred on transparency and identification, finding someone who doesn't want to be found is one heck of a mission.
Cool. But is it any good?
You bet! We're not just saying it, we managed to sneak in early and see it. Along with its two stars, there's a bunch of talent behind the camera. Writer/director Andrew Niccol is an experienced hand at sci-fi, with classics including The Truman Show, Gattaca and In Time appearing on his well-furnished CV. Tune in for a dark atmosphere and a thrilling chase, with echoes of Blade Runner, Black Mirror and a little John Wick, too.
Can't get enough?
Of course not! We sat down for a chat with Clive Owen and Andew Niccol to find out more about Anon…
Anon, available from Friday 11 May in cinemas and in Sky Cinema on demand. Cert 15. Also available in HD.
Watch on the go
If you subscribe to Sky Cinema on Virgin TV, you can watch on the go with the Sky Cinema app on your mobile, laptop or tablet anywhere in the UK with a WiFi or broadband connection. Just download from the Apple app store, Google Play or the Amazon appstore and log into the app to start watching.
Upgrade to Sky Cinema now
Don't have Sky Cinema? You can find out about our Sky Cinema package and upgrade here.
Sky Cinema HD: Sky Cinema Premiere +1 not available in HD.
Sky Cinema app: Only available via the Sky Cinema app (selected iOS and Android devices only) or website to customers who subscribe to these channels. UK only. Maximum 2 devices. Selected content may not be available to view. Separate End User Licence Agreements and terms and conditions apply to the Sky Cinema app and website. Live streaming and On Demand available in UK (or while temporarily in the EU) with broadband, WiFi or 3G/4G only. Minimum 800 kbps recommended per device accessing the service.
Interviews: Any opinions expressed in interviews are those of the interview subject and not those of Virgin Media.