Skip to main content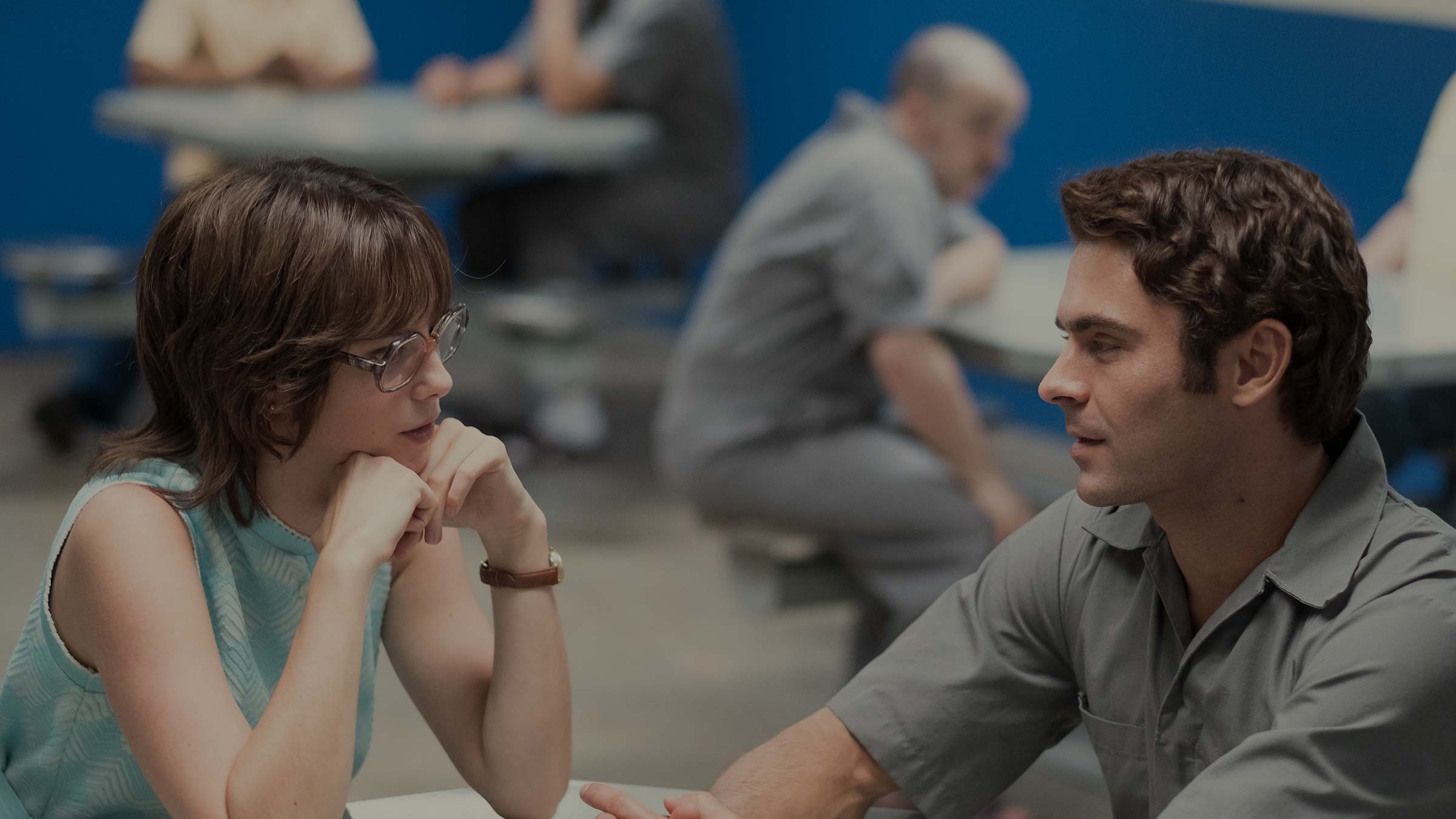 For his latest film, Zac Efron abandoned his typecast nice guy image and proved a serious role was just his "type"
Extremely Wicked, Shockingly Evil And Vile, available from Friday 3 May in Sky Cinema on demand. Cert 15. Also available in HD
"Initially, I had reservations about playing a serial killer," Zac Efron said about his latest role as the notorious Ted Bundy in Extremely Wicked, Shockingly Evil And Vile. Its title refers to the statement Judge Edward Cowart made in Bundy's first murder trial in 1979, condemning him for killing two female students in 1978 and sentencing him to death. Bundy confessed to the murders of 30 young women, but it's believed he is responsible for even more.
It's been 30 years since Bundy's electric chair execution, but there certainly seems to be an abundance of interest in the man lately. The film's director, Oscar-nominated Joe Berlinger, is also responsible for Netflix's Conversations With A Killer: The Ted Bundy Tapes. The controversy surrounding the former High School Musical star's casting came from the worry that the affable Efron would give this callous, remorseless individual a heart and portray him sympathetically – attractively, even.

But, Efron said, "I feel a responsibility to make sure that this movie is not a celebration of Ted Bundy, or a glorification of him. But, definitely, a psychological study of who this person was. In that, there's honesty." Bundy was a charming, likeable guy, someone people could not believe had committed such heinous crimes. This is "somebody that perhaps I would have been friends with", Efron added. Bundy even had "Ted Groupies" present at his murder trial – and he faced everyone in that courtroom with kindness and a bashful smile.
Efron, then, was the perfect fit to play Bundy. He does so brilliantly, well and truly shedding his clean-cut boy-next-door image. Make no mistake, he's still a heartthrob here, but so was Bundy. "Because Bundy's character is so wrapped up in his sex appeal and charm, I loved the idea of subverting Zac's sex appeal and charm," said Berlinger.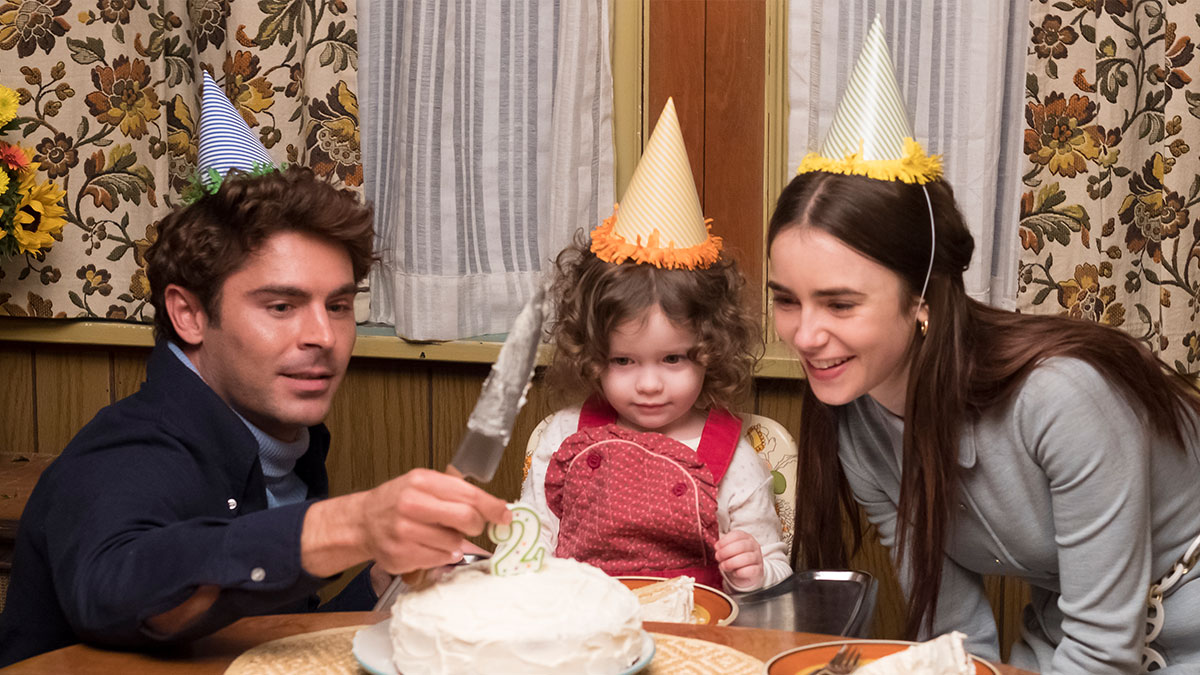 This film is one that's largely missing the blood and gore, as it's told from the point of view of Bundy's long-time girlfriend and former fiancée Elizabeth Kloepfer (Lily Collins, To The Bone) and based on her book The Phantom Prince: My Life With Ted Bundy. In it, she called Bundy "warm and loving", and admits to spending a long time in denial of his crimes.
The minutiae of Efron's facial expressions are chilling as you watch his eyes go from sparkling to glazed over, like a shark sizing up its prey. He's joined by a star-studded cast, with Kaya Scodelario (Skins), Jim Parsons (The Big Bang Theory), Haley Joel Osment (Entourage), John Malkovich (Bird Box), and Dylan Baker (The Americans) all playing key roles in Bundy's life.
With Efron taking on the most serious role of his career to date, he's proven that a career reinvention doesn't always need to involve a major physical transformation. (Although he did lose 13 pounds for the role, sticking to a plant-based diet.)
We take a look at some other typically typecast stars and the parts that allowed them to step out of the mould and turn from actor to Actor.
Jennifer Aniston in Cake (2014)

Jennifer Aniston never wanted to play "only the girl next door, only the funny gal", yet somehow she always ended up in romcoms. She was certainly not the first choice for gritty dramas like Cake. In it, she plays Claire Simmons, a woman suffering from chronic pain who attempts to come to terms with the suicide of a woman in her support group.
Aniston wowed audiences and critics alike, while people who suffer from chronic pain praised her authentic, believable performance. She has scars instead of make-up, wore a back brace, and even ditched the gym, not working out for more than two and a half months. She's miles away from Rachel Green here, and all the better for it.
Tom Cruise in Tropic Thunder (2008)

Tom Cruise stars (uncredited) in Ben Stiller's hilarious film, as the overweight, balding, foul-mouthed and grotesque studio exec Les Grossman. It's a role that almost steals the entire movie – and in a film that includes Stiller, Jack Black and Robert Downey Jr, that's no mean feat. It's partly because it's so unexpected. Since Risky Business, Tom Cruise has basically played a version of Tom Cruise in every film he's appeared in – wholesome, good-looking and often running very fast.
But this is just wild, and he's clearly having the time of his life. A look at his filmography reveals he reverted back to type almost the second Tropic Thunder wrapped. But we'll always have Grossman – and we hope that we'll see Cruise take himself a little less seriously again in the future.
Emma Watson in The Bling Ring (2013)

She grew up in the public eye with the Harry Potter franchise, but leaving Hermione behind after 11 years was no easy task. Emma Watson traded books for bags and adopted an American accent in Sofia Coppola's The Bling Ring. It's based on the true story of a gang of California teenagers who robbed celebrities' homes, including those of Paris Hilton and Lindsay Lohan.
Watson plays Nicki, a home-schooled rich kid obsessed with fame. "It wasn't like I needed to go out there and try to find the furthest part from Hermione so I could get away from her," She told GQ. "I want to be a character actress. I want to play parts. I want to play roles that transform me. Nicki seemed like an opportunity to do that". She also learnt how to pole dance for the part and Coppola had the cast execute an actual burglary in preparation!

Steve Carell in Foxcatcher (2014)

Steve Carell is nearly unrecognisable as paranoid schizophrenic multimillionaire John du Pont in this psychological thriller based on a true story. He spent three hours in the make-up chair to be fitted with a prosthetic nose, thickened jowls and fake teeth. This isolated him from fellow cast members Channing Tatum and Mark Ruffalo, replicating that sense of loneliness du Pont himself must have felt.
As the wrestling coach turned murderer, Carell scraps his funny guy persona to deliver a truly chilling performance. His highly enunciated, stilted way of speaking, the way he skulks around, his unsettling demeanour – it all paints a picture of a highly unhinged individual, and he's scary. Bet you never thought you'd say that about The Office's Michael Scott or Crazy, Stupid, Love's Cal Weaver! In fact, director Bennett Miller cast him precisely because he was an unlikely choice and he thought Carell's "protected, guarded areas of himself might relate to the du Pont character in some way". The part earned Carell his first-ever Oscar nomination.

Robin Williams in Insomnia (2002)

The late, great comic actor spent much of the 90s churning out family fare in the form of Flubber, Aladdin, Toys and Mrs Doubtfire (which was a different kind of transformation altogether). But his chilling role as Walter Finch in Christopher Nolan's claustrophobic cat-and-mouse thriller Insomnia was a revelation. Speaking of the surprise casting, Nolan said at the time: "I think [audiences] will come away feeling like they have seen a "new" Robin Williams."
He ain't wrong! Even though he spends much of the film as a disembodied voice on the telephone, it's a deep and cruel performance, somehow made all the more sinister because it's… well, it's Robin frickin' Williams. The film's brutal and violent conclusion lands as hard as the pain Williams inflicts on his victims. It's unmissable, and arguably the actor's finest work.
Find out what's on Sky Cinema
Get even more lights, cameras and action with our movie homepage, featuring all the daily premieres and more of the thousands of films available on demand on Sky Cinema.


Watch on the go
If you subscribe to Sky Cinema on Virgin TV, you can watch on the go with the Sky Cinema app on your mobile, laptop or tablet anywhere in the UK (or while temporarily in the EU) with a WiFi or broadband connection. Just download from the Apple app store, Google Play or the Amazon appstore and log into the app to start watching.
Upgrade to Sky Cinema now
Don't have Sky Cinema? You can find out about our Sky Cinema package and upgrade here.
TV channels: Channels, content and features available depend on your chosen package. Channel line-ups and content are subject to change at any time and to regional variations.
HD: HD TV set, V HD Box, TiVo box or Virgin TV V6 connected with HDMI cables required for HD channels. Number of inclusive HD channels depends on package.
Sky Cinema on demand: Sky Cinema subscription required
Sky Cinema HD: Sky Cinema Premiere +1 not available in HD.
Premium channels (add-ons): 30 days' notice required to remove premium channels/packs. Sky Cinema Premiere +1 not available in HD
Sky Cinema app: Only available via the Sky Cinema websites or apps (for selected iOS and Android mobiles and tablets) to customers who subscribe to these channels. UK only. Maximum 2 devices. Only available on iOS 8 and above, and Android 4.x. Selected content may not be available to view. Separate terms and conditions apply to the Sky Cinema apps and websites.