Skip to main content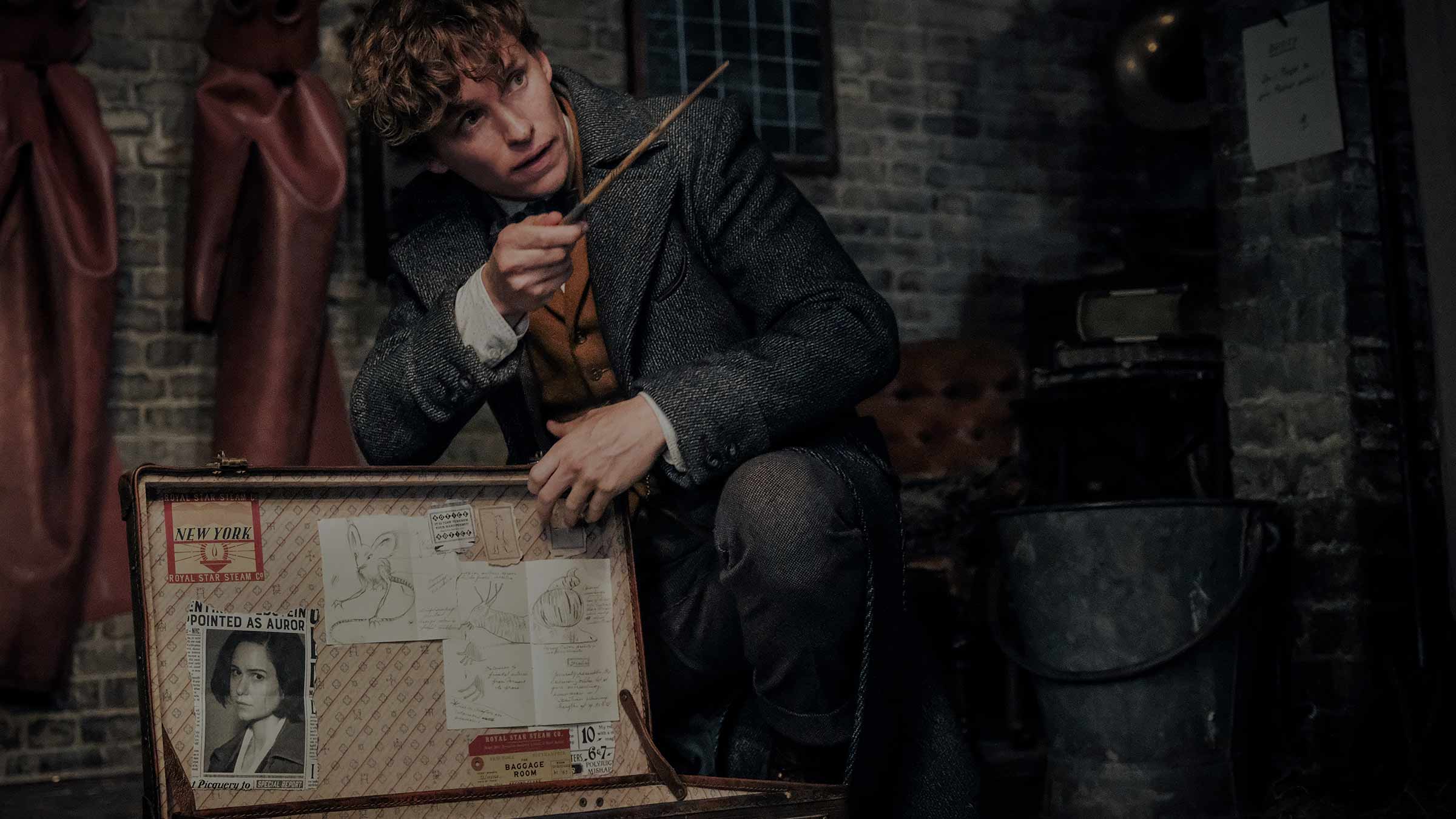 Pick a prequel, any prequel…
Fantastic Beasts: The Crimes Of Grindelwald, available from Friday 16 August in Sky Cinema on demand. Cert 12

Fantastic Beasts: The Crimes Of Grindelwald is both a sequel and a prequel. It's a sequel to 2016's Fantastic Beasts And Where To Find Them, but, like that film, is also a prequel to the Harry Potter film series. The Crimes Of Grindelwald picks up where the last film ended, with the dark wizard Gellert Grindelwald (Johnny Depp) locked up in prison. But following his escape, he's soon back to his wicked ways. A young Albus Dumbledore (Jude Law, aka Dumble-DAAAAMN!) enlists his former student, Newton Scamander (Eddie Redmayne), to help thwart Grindelwald's evil plans.
Rowling wrote the screenplays for both Fantastic Beasts films as a way of paying tribute to her fans. On Twitter, she said: "You people are amazing. To every single one of you who's seen Crimes Of Grindelwald and kept the promise to #ProtectTheSecrets, thank you for looking out for your fellow fans. Not that I needed reminding, but this is an incredible fandom."

And fandom, across genres and worlds, is exactly why people keep coming back for more. Even TV series like Game Of Thrones and The Sopranos are getting prequels! Simply put, we just don't want the doors to close on these magical places and stories, and prequels are a fantastic way of letting viewers delve deeper into the characters they've come to know and love.
With another three Fantastic Beasts films in the works, there's never been a better time to treat your peepers to a prequel. Here, we round up some of the very best, all of which are available in Sky Cinema on demand.
Batman Begins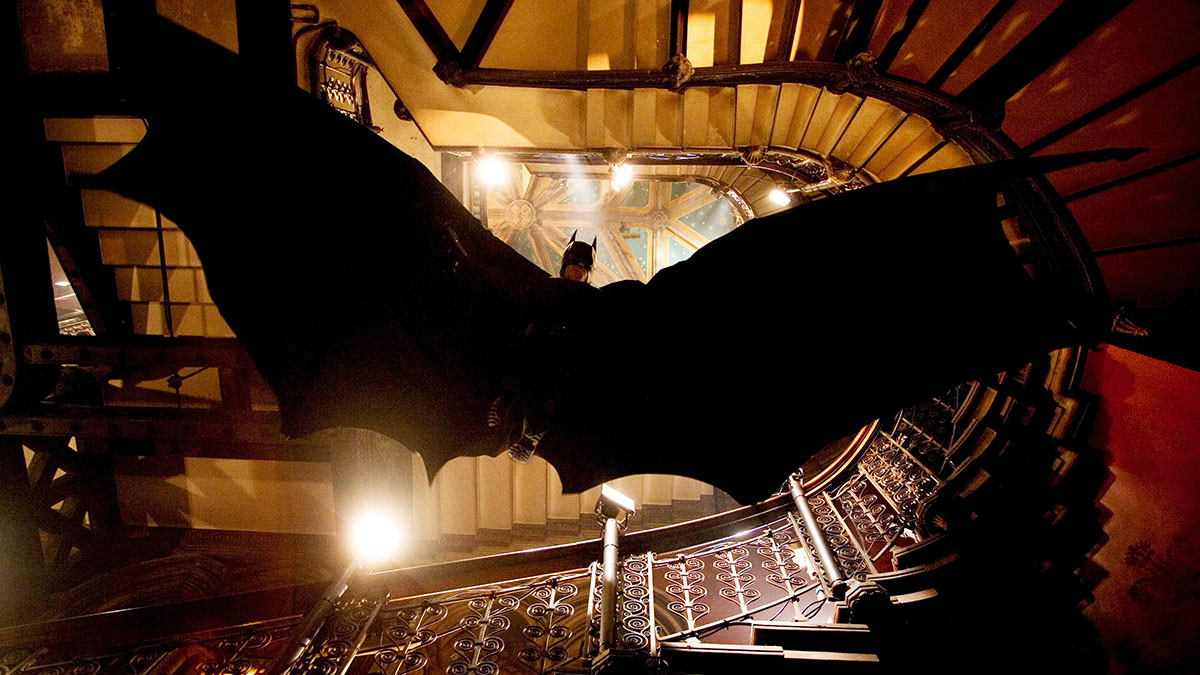 Batman Begins, available in Sky Cinema on demand. Cert 12
The goal of Batman Begins, which was released in 2005, was to create excitement around and revamp the Batman franchise (we blame the, ahem, "pointed" costume design on George Clooney's iteration). If you ask us, it definitely succeeded, in large part due to a star turn from Christian Bale.
The film charts billionaire Bruce Wayne's journey, from the death of his parents to his martial arts training with Henri Ducard (Liam Neeson, Taken). With the help of his butler Alfred (Michael Caine, Dirty Rotten Scoundrels) and tech expert Lucius Fox (Morgan Freeman, Seven)… na, na, na, na, na, na, na, na, the Bat we know and love is born! Also, Cillian Murphy as Scarecrow is terrifying.
The Godfather: Part II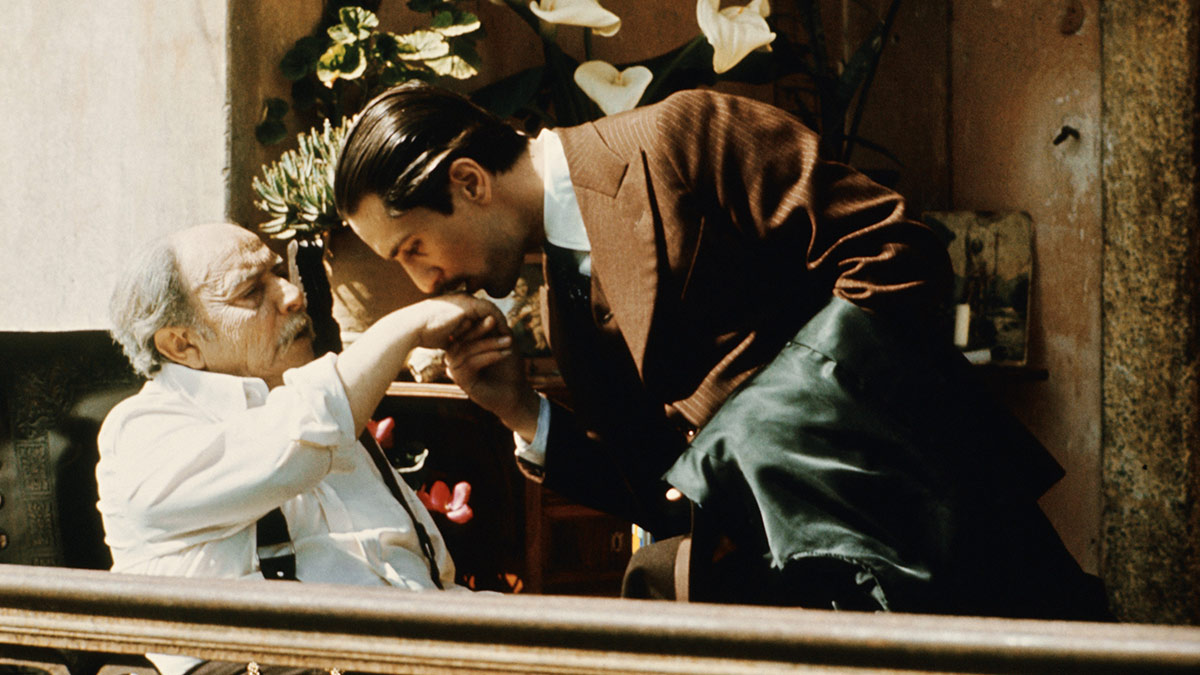 The Godfather: Part II, available in Sky Cinema on demand. Cert 15
This classic film is both a sequel and prequel to The Godfather; giving you two stories in one masterful Mafia package. In 1958, Michael Corleone (Al Pacino) is adjusting to life as the new Don of the Corleone family. The film also explores the family's origins from 1917 through to 1925 via a series of flashbacks, which detail how Michael's father, Vito Corleone (Robert De Niro), rose through the ranks from humble beginnings in Sicily to building an empire in New York City.
Back in the present day, Michael follows in his father's footsteps as he seeks to expand the family business in Las Vegas, Hollywood and Cuba. Revisiting this iconic film is clearly an offer you can't refuse.
The First Purge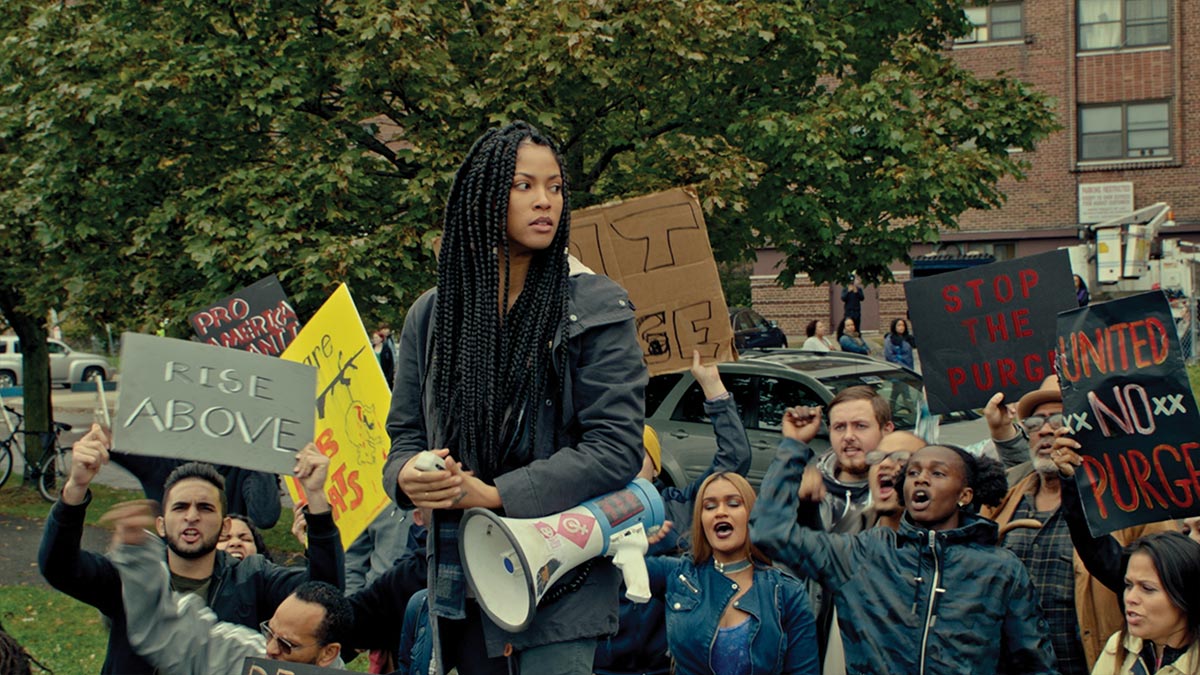 The First Purge, available in Sky Cinema on demand. Cert 15
What if the answer to decreasing levels of violence in society was violence? The New Founding Fathers of America deem this a theory worth testing and officially launch "The Purge" – a 12-hour time period during which all crime is legal. Do the crime, serve no time!
What starts out as an experiment confined to part of Staten Island rapidly expands across America. The fourth film in the franchise, The First Purge is also notable for being the first film in the series to address issues it previously skirted around, including race relations, gun violence and recent political events.
The Nun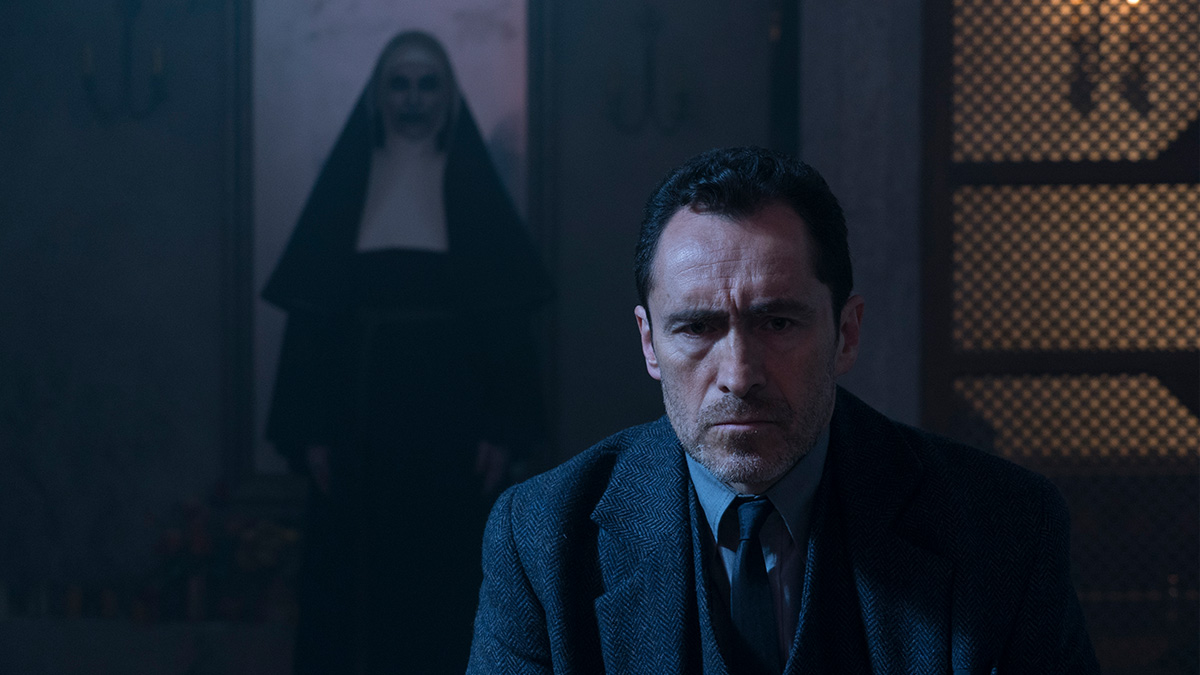 The Nun, available in Sky Cinema on demand. Cert 15
The Conjuring universe spans far and wide, with all kinds of demons running rife across seven films. The Nun takes us back to where it all began – 1950s Romania, as an initiate nun, Sister Irene (Taissa Farmiga, American Horror Story), is asked by the Vatican to investigate a spate of suicides that are believed to be linked to a terrifying demonic being known as Valak.
Viewers were first introduced to Valak's bone-chilling visage in The Conjuring 2 and Annabelle: Creation. Clearly they wanted more, and so this unholy prequel-cum-origin story was born!
Find out more about The Nun and The Conjuring universe in our comprehensive guide here.
Puss In Boots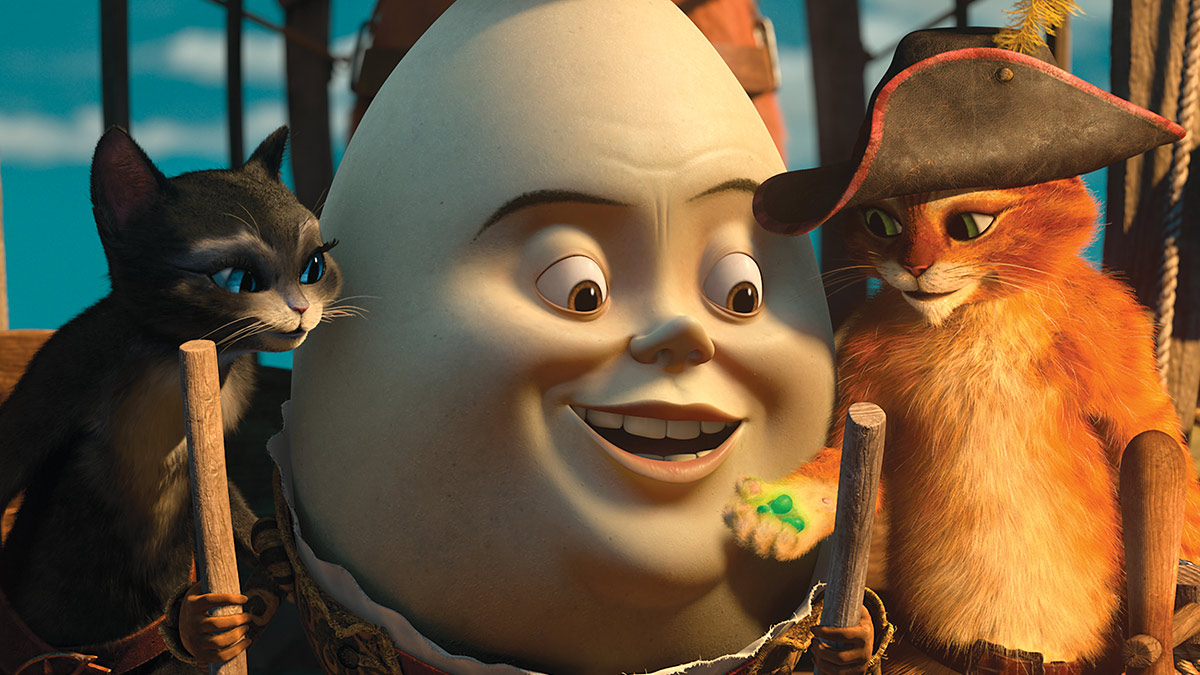 Puss In Boots, available in Sky Cinema on demand. Cert U
Everyone melted when the purring, swashbuckling Puss in Boots (voiced by Antonio Banderas, The Mask Of Zorro) made his entrance into the Shrek film series. If you just can't say no to his big, pleading eyes, then you'll love his epic origin story!
Watch him grow into those famous boots with the help of a few friends, including Humpty Dumpty (voiced by Zach Galifianakis, The Hangover), cat burglar Kitty Softpaws (Salma Hayek, Frida) and one gigantic, golden egg-laying goose.
Solo: A Star Wars Story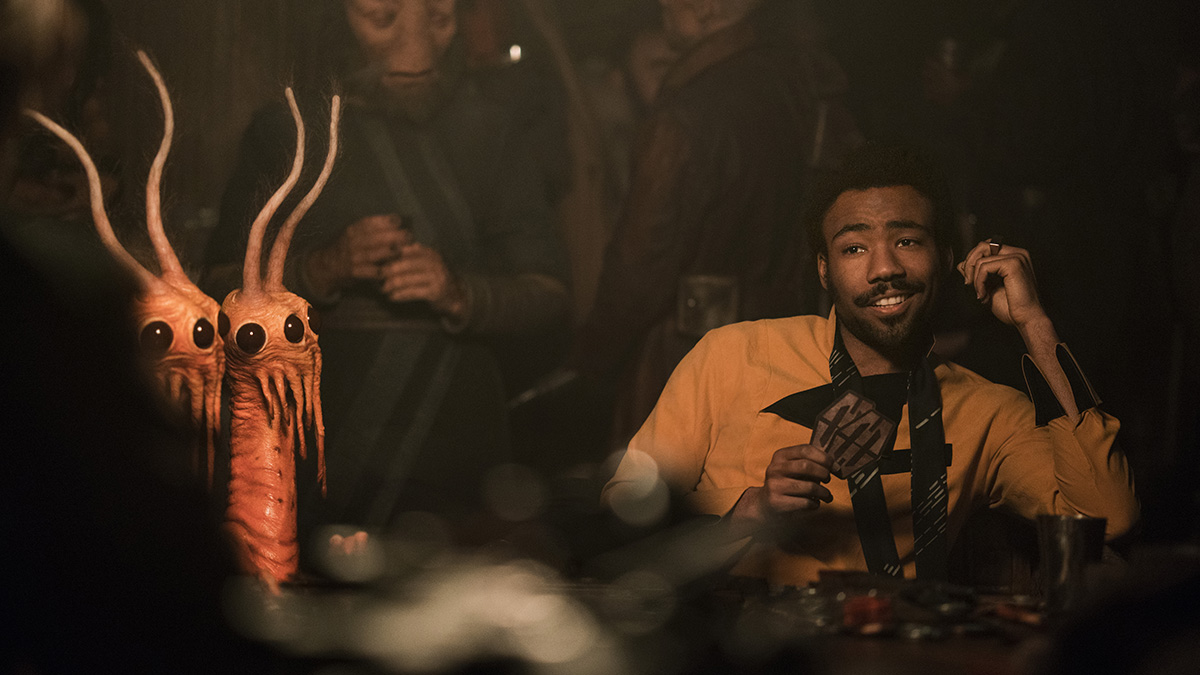 Solo: A Star Wars Story, available in Sky Cinema on demand. Cert 12
In this spin-off prequel story, Alden Ehrenreich (Hail, Caesar!) very adequately fills Harrison Ford's shoes; playing a young Solo on, well, a solo film outing. Taking place around ten years before the events of Star Wars: Episode IV – A New Hope, it also stars Woody Harrelson, Emilia Clarke, Donald Glover, Thandie Newton and Phoebe Waller-Bridge (who plays a droid)!
You'll see Solo's first meeting with his future co-pilot Chewbacca (Joonas Suotamo), and witness a nail-bitingly tense card game between our hero and Lando Calrissian (Glover), who owns… wait for it… the Millennium Falcon.
Discover more reasons to watch Solo: A Star Wars Story here.
Find out what's on Sky Cinema
Get even more lights, cameras and action with our movie homepage, featuring all the daily premieres and more of the thousands of films available on demand on Sky Cinema.


Watch on the go
If you subscribe to Sky Cinema on Virgin TV, you can watch on the go with the Sky Cinema app. Just download from the Apple app store, Google Play or the Amazon appstore and log into the app to start watching.
Upgrade to Sky Cinema now
Don't have Sky Cinema? You can find out about our Sky Cinema package and upgrade here.
TV channels: Channels, content and features available depend on your chosen package. Channel line-ups and content are subject to change at any time and to regional variations.
HD: HD TV set, V HD Box, TiVo box or Virgin TV V6 connected with HDMI cables required for HD channels. Number of inclusive HD channels depends on package.
Sky Cinema on demand: Sky Cinema subscription required
Sky Cinema HD: Sky Cinema Premiere +1 not available in HD.
Sky Cinema apps: Only available via the Sky Cinema apps to customers who subscribe to these channels. Apps for selected iOS and Android™ mobiles and tablets. UK only (or while temporarily in EU). Maximum 6 registered devices. Maximum of one device can watch TV at any one time. Selected content may not be available to view. Separate terms and conditions apply to the Sky Cinema apps.
Premium channels (add-ons): 30 days' notice required to remove premium channels/packs. Sky Cinema Premiere +1 not available in HD.
Image credits: Fantastic Beasts © 2019 WBEI. Publishing Rights © J.K.R. TM J.K.R. & WBEI.
Godfather II © 1974 Paramount Pictures and the Coppola Company. All Rights Reserved. THE GODFATHER™ is a registered trademark of Paramount Pictures. All Rights Reserved. TM, ® & Copyright © 1997 by Paramount Pictures. All Rights Reserved.
Puss In Boots © 2011 DreamWorks Animation LLC. All Rights Reserved.
The First Purge © 2018 Universal City Studios Productions LLLP. All Rights Reserved.
Batman Begins © 2004/05 Warner Bros. Entertainment, Inc.
The Nun © 2018 Warner Bros. Ent. All Rights Reserved.
Solo – A Star Wars Story © 2018 Lucasfilm Ltd. & TM, All Rights Reserved.