Skip to main content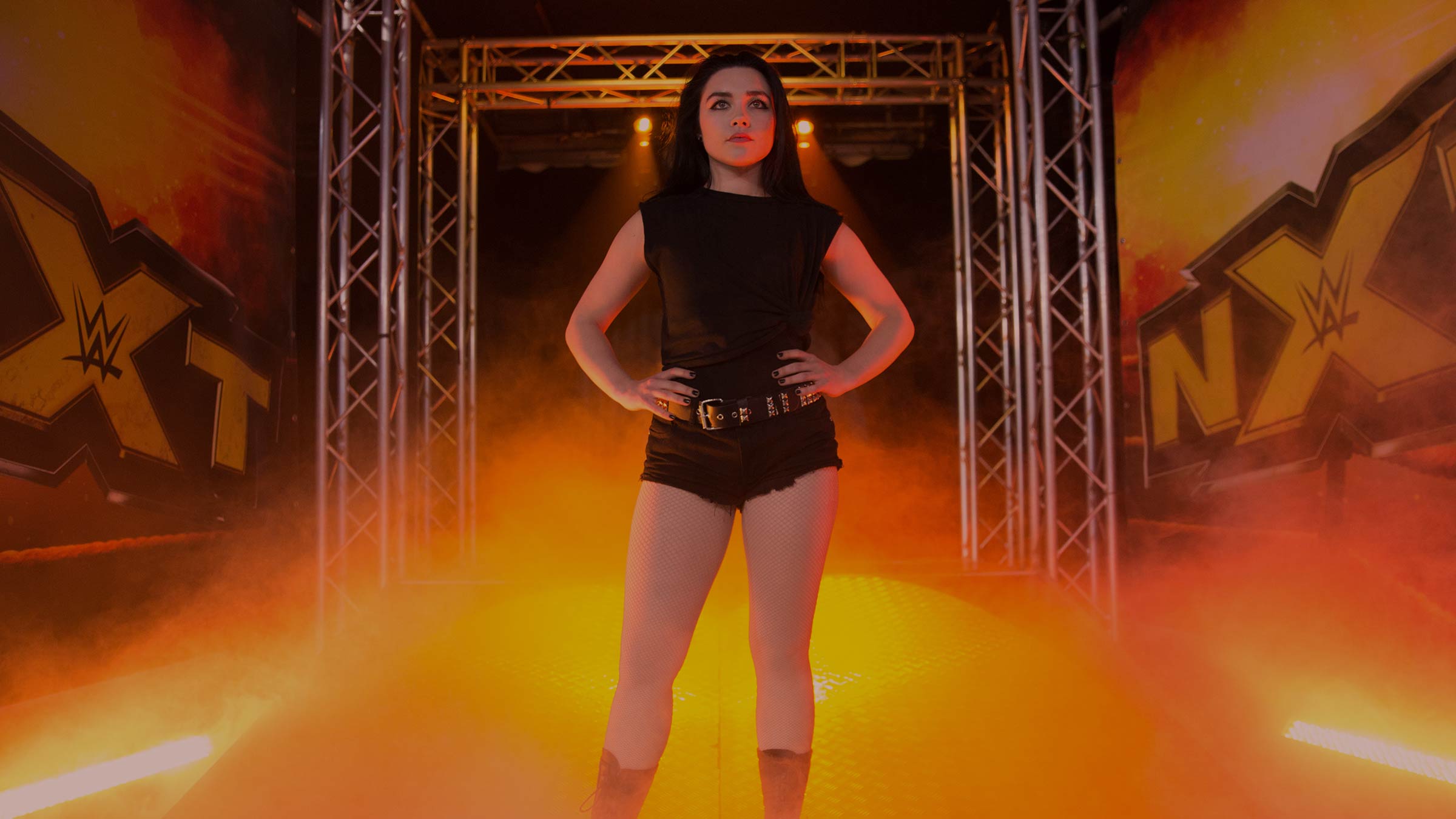 If you're looking for a film that punches well above its weight, there's no need to ring around. Fighting With My Family is here to knock your socks off…
Fighting With My Family, available to buy on the Virgin Media Store or rent on Virgin Movies. Cert 12
Here's an unlikely story: in 2012, Dwayne "The Rock" Johnson was in the UK, watching Channel 4. He came across a documentary about Saraya-Jade Bevis, growing up in Norwich as part of a wrestling-obsessed family (and who went on to become professional WWE wrestler Paige). He then called his 2010 Tooth Fairy co-star Stephen Merchant and asked him to write a film based on her story. That tale is as true as one depicted in the brilliant Fighting With My Family.
"The family element I saw in the doc is what grabbed my attention," Johnson says about his improbable late-night trawl through his hotel TV channels. "No matter how crazy life gets, no matter how dysfunctional our families can sometimes be, and especially regardless of how much we fight – we're always there for each other when it counts. That's what families do."
Saraya (played by Florence Pugh, The Little Drummer Girl) was the youngest of three kids, growing up in a poor family who ran the World Association of Wrestling, headed by her father "Rowdy" Ricky Knight. All the family wrestled, but it was the clan's dream that Saraya and her brother Zak (Jack Lowden, War & Peace) would make it to the big leagues – the hallowed rings of the WWE.
If you think you've got this film pegged as a rags-to-riches story, back yourself up; this is anything but a by-numbers biopic. With a big heart and even bigger laughs, it's just a great story, told really well with a phenomenal cast. Need some more reasons to pick this up on the Virgin Media Store? Try these out for size…
Stephen Merchant writes and directs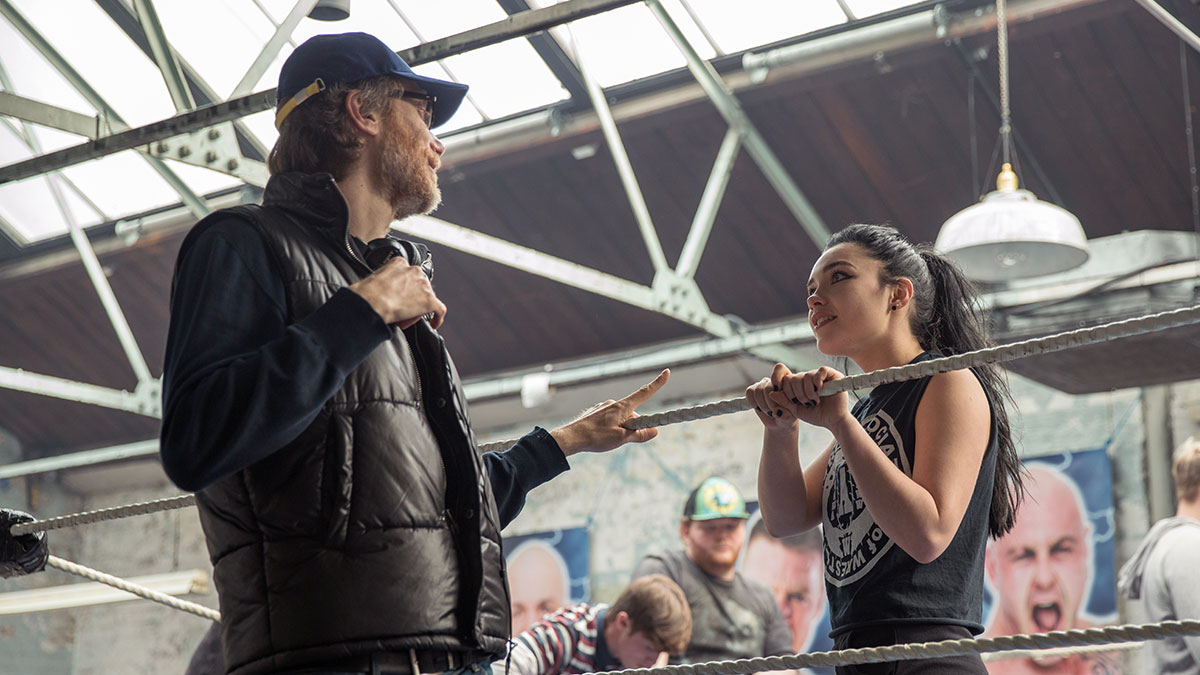 Stephan Merchant explaining in detail how he'd handle himself in the ring, while making doubly sure he's on the other side of the ring
The man who co-created The Office has been an unappreciated genius for many years. Remember his deeply underrated TV series Hello Ladies, based on his stand-up show of the same name? Well, it was wonderful. He has a small cameo in the film, but really knocks it out of the park with his directorial debut. His script is full of the same underplayed pathos from his famous sitcom and he really makes you care about these characters.
Everything you see actually happened
Based on the 2012 documentary The Wrestlers: Fighting With My Family, this an incredibly accurate portrayal of the real Knight family. From the father's time in prison and the mother's drug battles to the devastating WWE tryouts the real Paige and Zak attended, to Zak teaching a blind boy to wrestle, it all actually happened. You can see why Dwayne Johnson wanted to make this film so badly.
It's filled with standout performances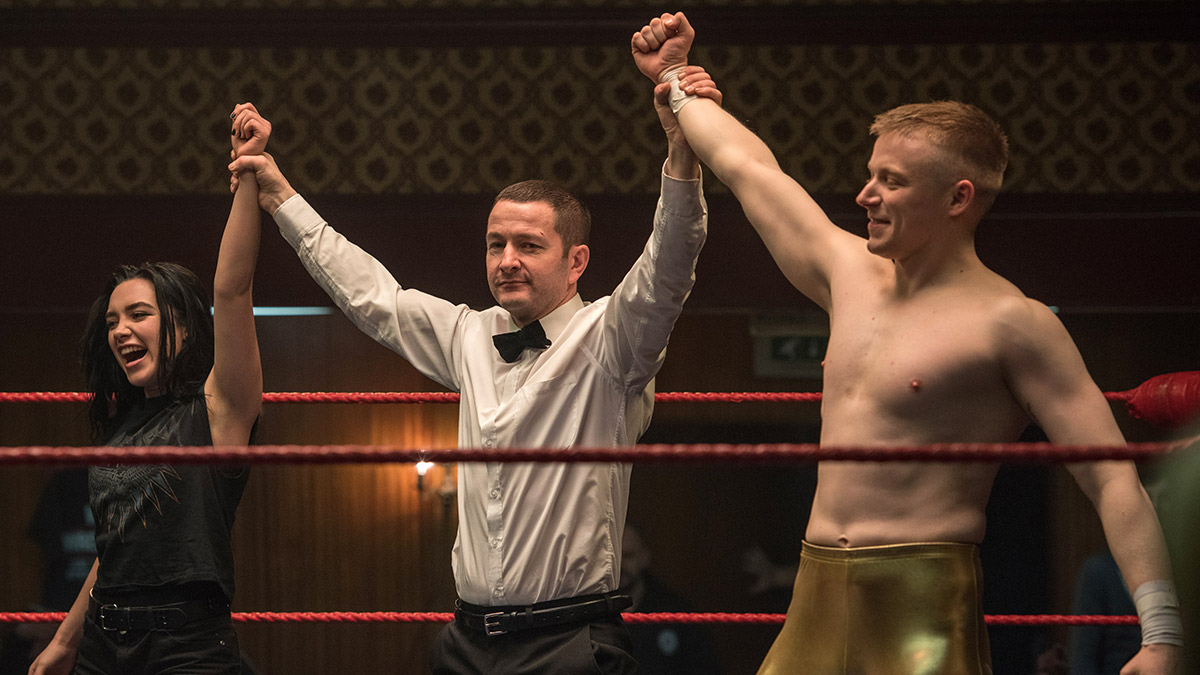 The devastating moment it dawns on the referee that he was only meant to raise the winner's hand
Florence Pugh is pitch perfect as Saraya/Paige, who effortlessly shifts between the comedic moments and the weepy bits, demonstrating a light touch in both. Meanwhile, Jack Lowden is brilliant as the tortured Zak – a man who gets so close to his dream, only to watch somebody he loves achieve it instead. Nick Frost and Lena Headey are just as great as their parents. And as for The Rock's cameos. Oh yes…
You don't have to like wrestling to love this film
This might be a film about wrestling, featuring wrestlers, produced by a wrestler and a studio owned by the people who do the wrestling, but that's largely just dressing. At hear, this is a story about what it's like to chase a dream, to deal with expectations and setbacks. It's about what it's like when somebody else gets your dream. It's about strong women. But most of all, it's about family, and what that means.

Not heard about the Virgin Media Store?
It's the place where you can buy the latest and greatest movies and TV Box Sets, yours to watch again and again, at home or on the go. Sign up now at virginmediastore.com, choose from hundreds of films and TV Box Sets and start watching instantly.
Enjoy your purchases on your Virgin TV Box (TiVo®/V6), online, or on your registered iOS and Android devices with the Virgin Media Store app.
Show me the latest releases on the Virgin Media Store.
Virgin Media Store: Separate terms and conditions apply to the Virgin Media Store service. DVD included for movie purchases only. Purchases must be made on the website or set top box. Virgin TV subscription and our latest Virgin TV V6 box required to buy and watch via set top box – Store is not available on other boxes. Compatible device & browser required. Max 5 registered devices. Max 2 devices can stream content simultaneously. Stream and download in UK only (or while temporarily in the EU).